Free Preschool Supplies Program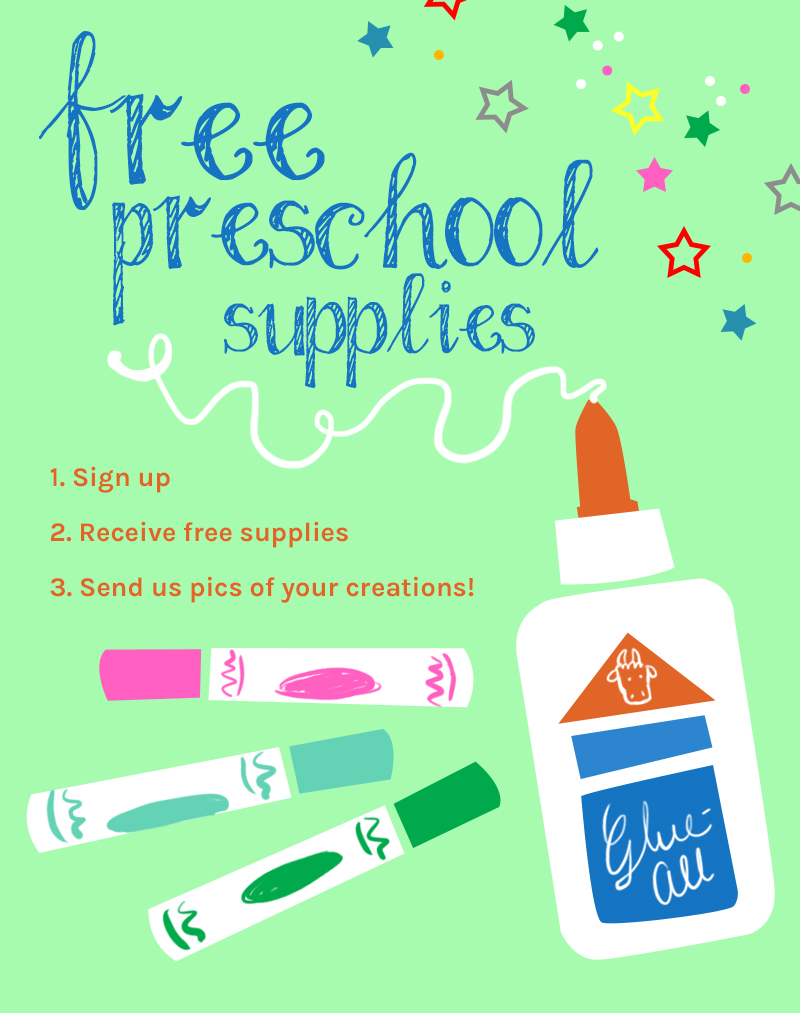 NOTICE: The free preschool supplies program has paused for the summer.  Please feel free to sign up now to begin receiving supplies in the fall.  Thank you!
What is it?
The Free Preschool Supplies Program is an opportunity for preschool teachers and early educators to receive a free classroom supply each month.
How does it work?
You sign up with our form below.
We send you a supply to use in your classroom.
You get creative and come up with a project or activity to use the supply in your classroom.
Send us what you did!
What's the catch?
The only requirement for participation in our program is that you take pictures during your activity and write about it.  If we receive your submission, you'll be eligible to continue receiving the supplies each month.
Do you know what else?!
Some months we'll do extra prizes for the best project or activity sent to us.  That's double awesome and a chance to get something else for your classroom! :)
NOTICE: The free preschool supplies program has paused for the summer.  Please feel free to sign up now to begin receiving supplies in the fall.  Thank you!
[wufoo username="mtforms" formhash="z7x1w3″ autoresize="true" height="1194″ header="show" ssl="true"]