Glitter Apple Prints
These glitter apple prints are a great fall or winter project to do with your preschoolers.
Materials: apples, liquid glue, food coloring, glitter, paper.
Mix some glue with an equal part water (an almost-empty bottle works well) and add a few drops of food coloring.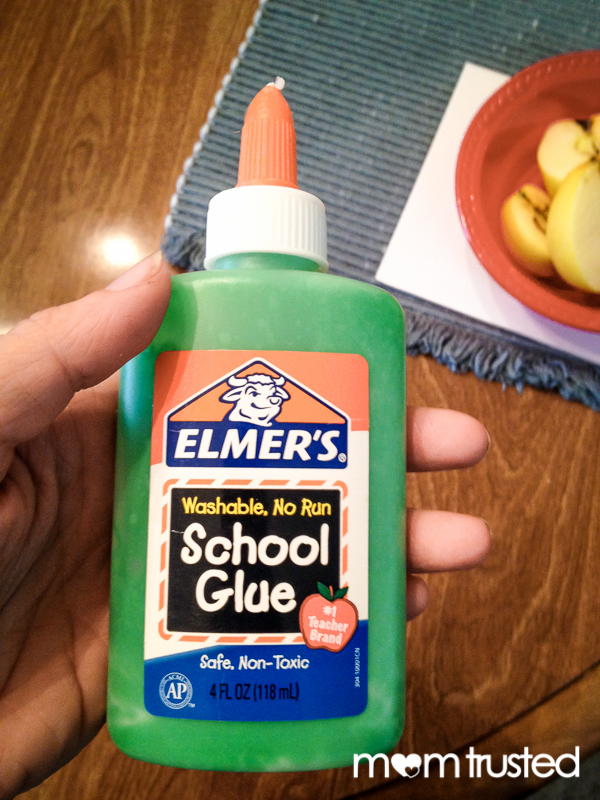 Cut your apples in half.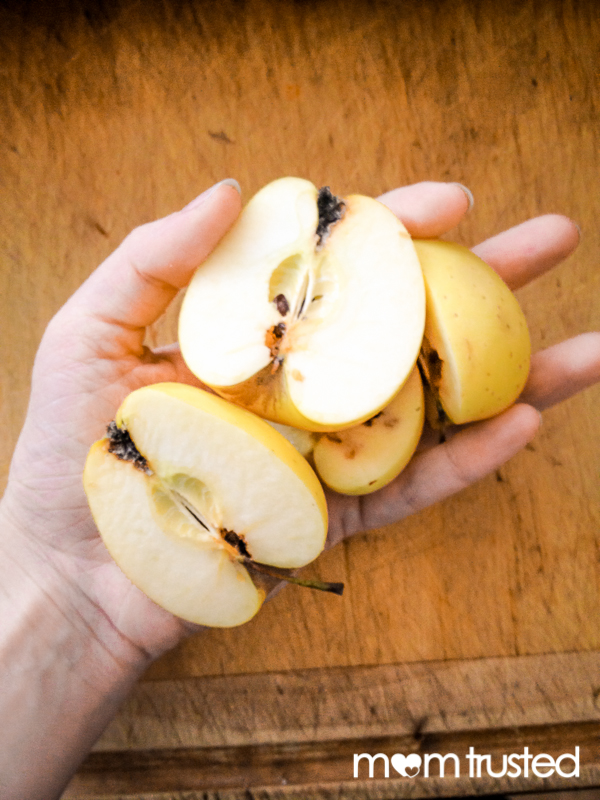 To make the prints, dip cut sides of apple halves into the glue/paint.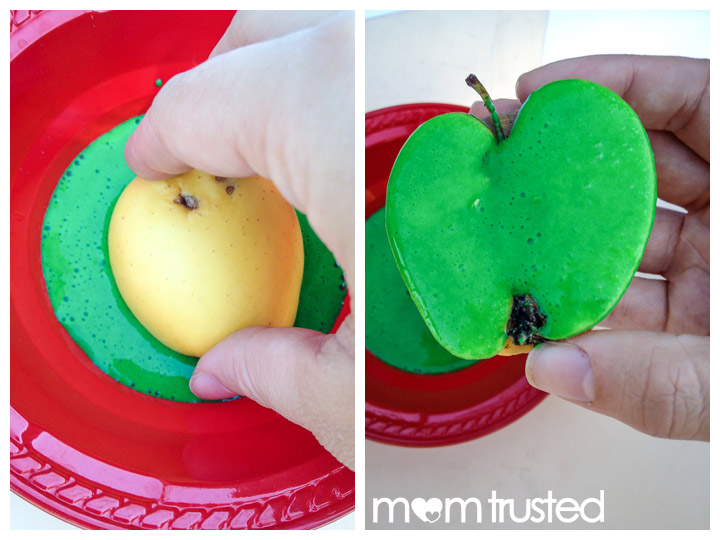 Press on paper. (If the paint is too thick, dilute with a bit more water.)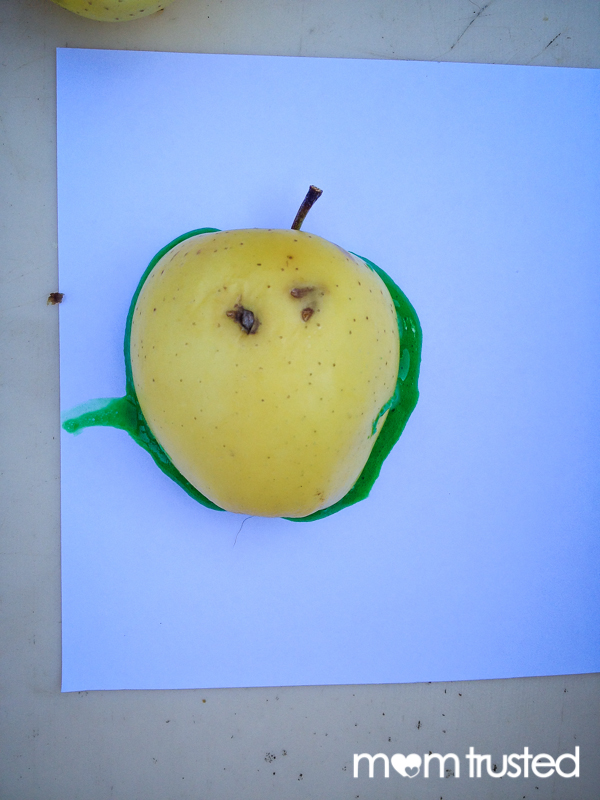 Sprinkle apple prints with glitter and let dry.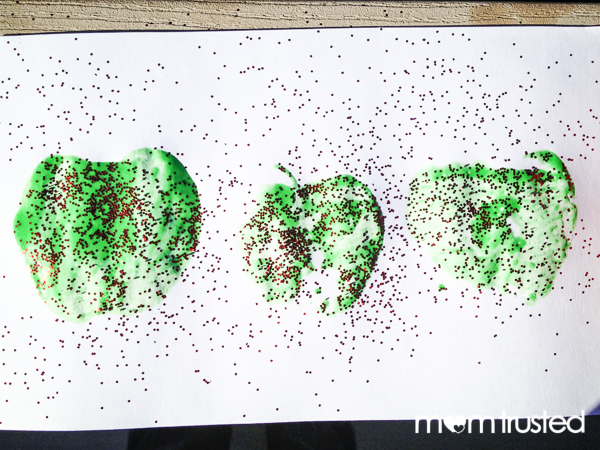 The kids will love making this early foray into printmaking!  For some fun variations, do some of the prints with paint.  Using paint will allow the apple prints to show more detail in the core.  Another variation would be to cut the apple across the center horizontally instead of vertically.  This will give you the star shape in the middle of your print.  It will look less like an apple and more like a circle with a star in the center.  Both are equally fun and doing the different apple cut will give some great variation to your preschooler's artwork!  Have fun!
---