Hot and Cool Colors Lesson Making Leaves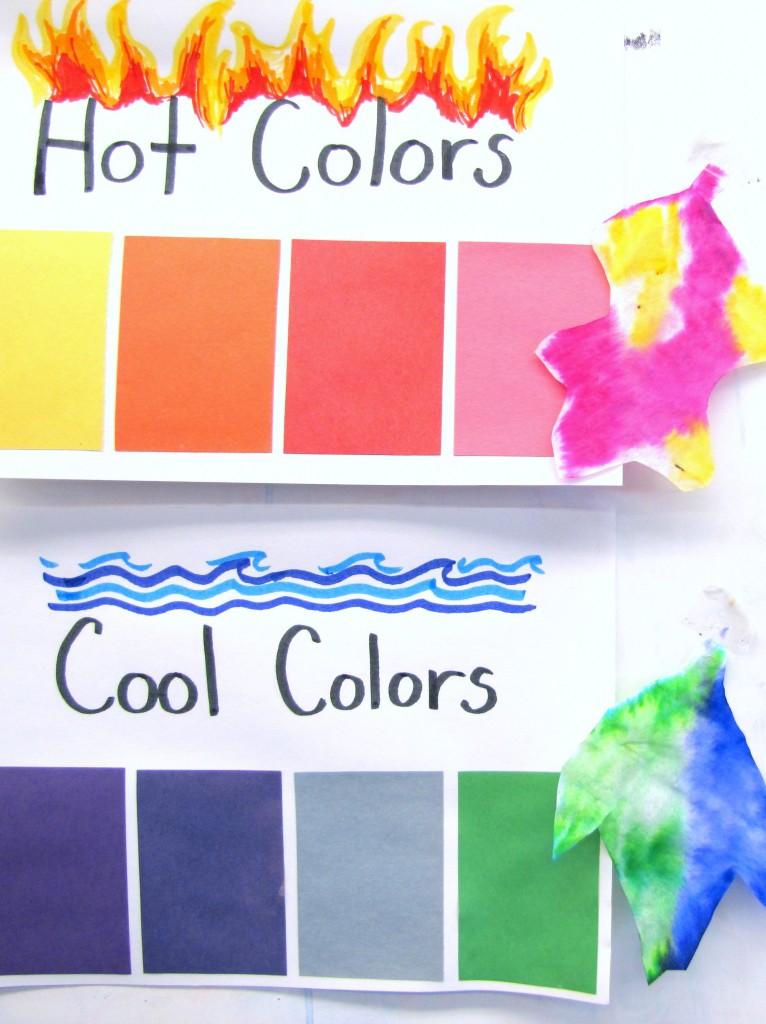 I taught this hot and cool colors lesson to some very eager pre-K's.  They've been learning about hot and cool colors, so we incorporated that as we made TONS of leaves!  This project doesn't require very many materials, and is appropriate for kids at lots of different levels.  I think it would work for kids pre-K through 2nd grade, and maybe even older – a lot of the teachers had fun making some too!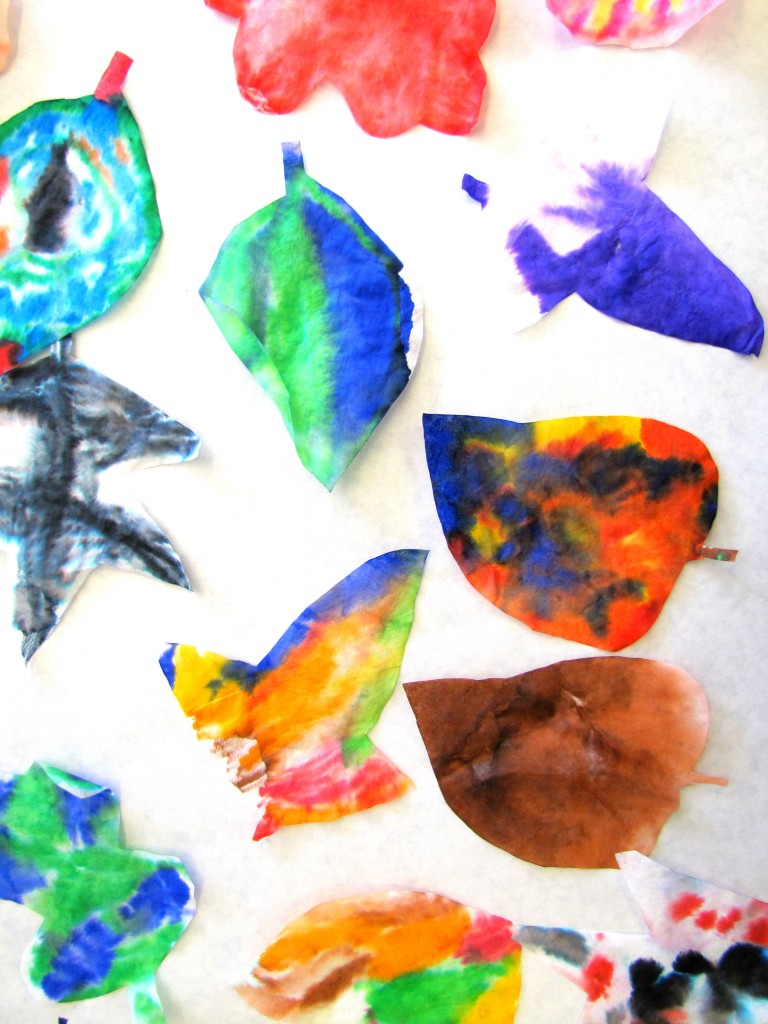 1.  Cut a variety of leaves from coffee filters.  Because they're so thin, you can cut about ten at a time!
2.  Let students choose a leaf and color it in with washable markers.  They can stick to hot or cool color schemes, or make up their own.
3.  The leaves get sprayed with water, and the marker colors blend and bleed – sometimes in unexpected ways!
4. Let the leaves dry, then use them for some fun sorting games in your next lesson!
---