Back-and-forth Drawing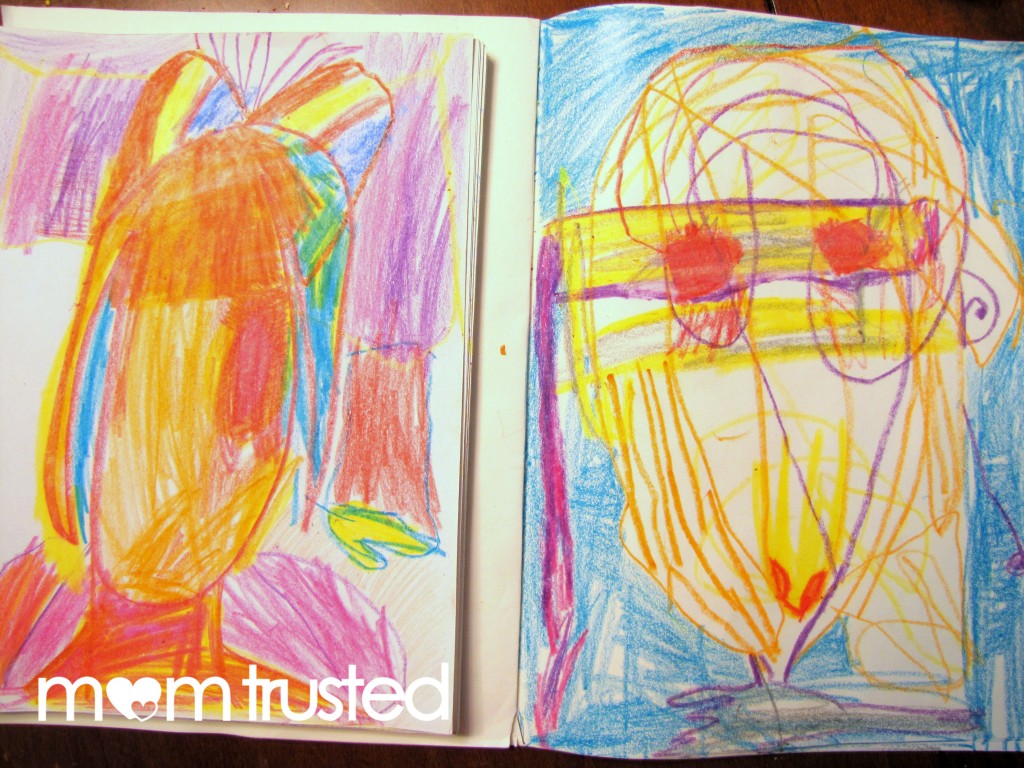 I recently read this book about artist Mica Angela Hendricks, who has been making collaborative work with her four year old.  While I don't have her awesome illustration skills, I still thought it would be fun to create a game out of making artwork together.  So, inspired by Hendricks (and partially by the game "Exquisite Corpse" invented by the Surrealists), we began a drawing game together.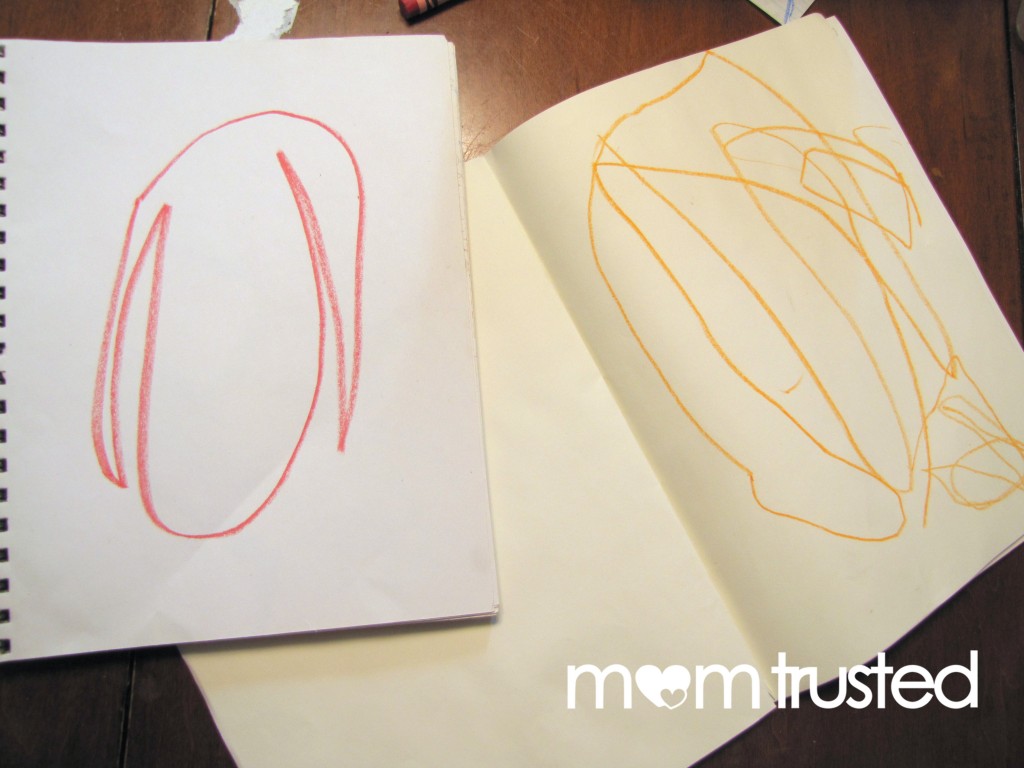 We started with two pieces of paper, at the same time.  We decided to make people (I use the term "people" lightly, obviously).  At the beginning, we made very loose sketches.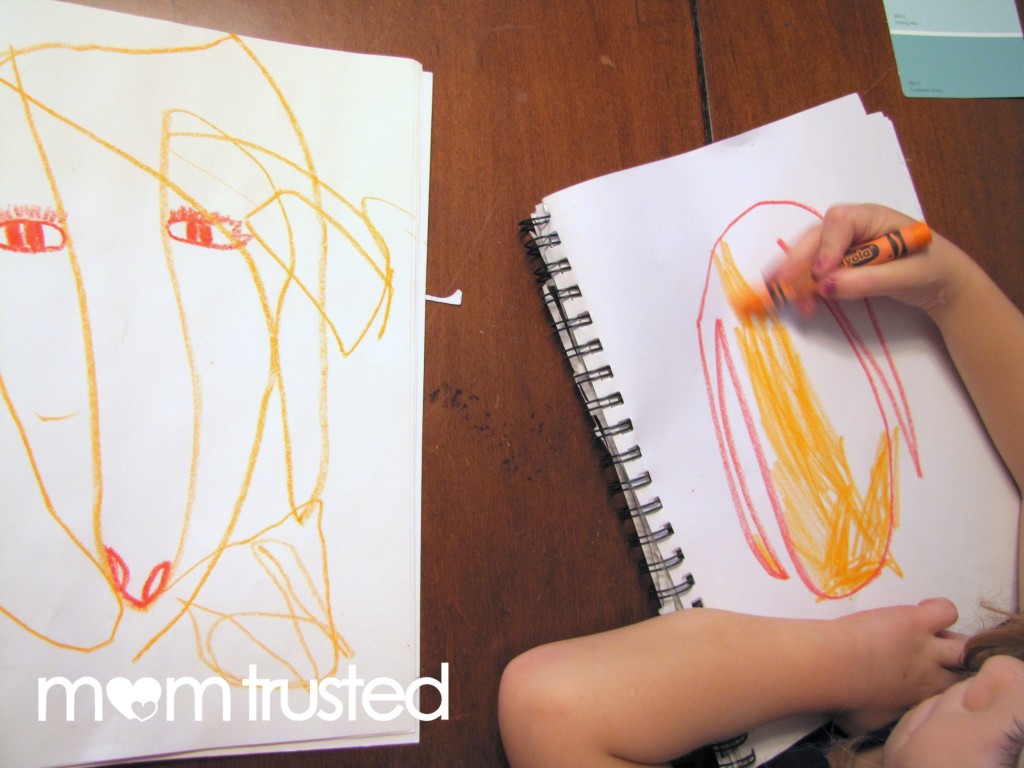 After about a minute*, we traded.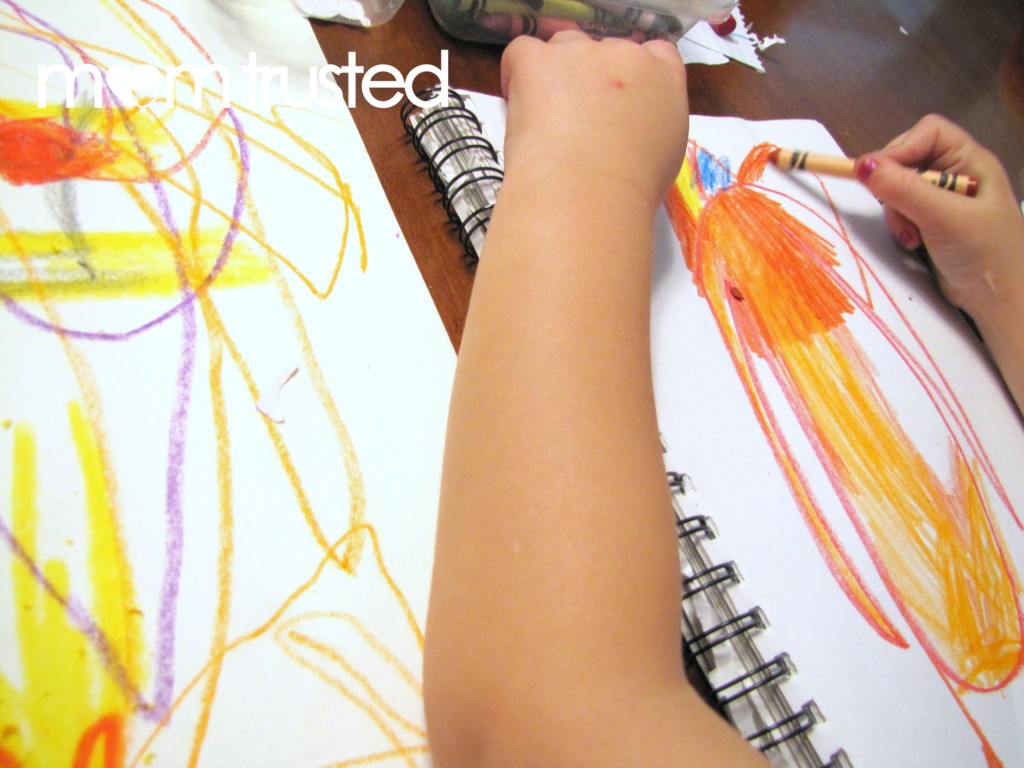 And then we traded again.  And again.  And again.  Until we had these masterpieces!  It was a fun game, and a great way to interact.  It's also a cool way to work on turn-taking, collaboration, and sharing!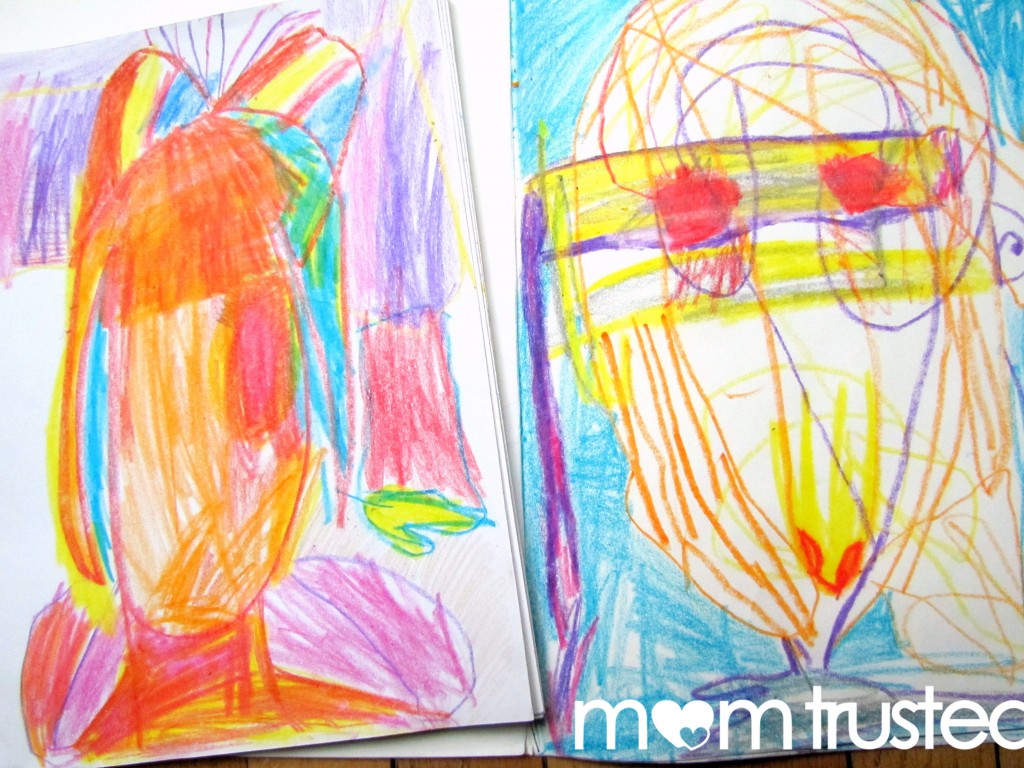 *I had originally thought that this "game" could be timed – as in, we each work on one piece for a solid minute, and then trade – but that doesn't work super well one-on-one with a toddler.  We just kind of went with the flow, as far as timing.
---