Musical Instrument Coloring Pages
We explored the new interactive appbook about a Little Lost Note that was on a mission to find herself. Through this self discovery she has a chance to try on lots of different musical sounds and your kids get to play the instruments she encounters along her way. Such a whimsical story that leaves children entertained and parents happy!
We loved it so much we asked Box of Frogs Media if we could create some coloring pages using these adorable characters and they agreed.  So here they are, Little Lost Note and her musical friends!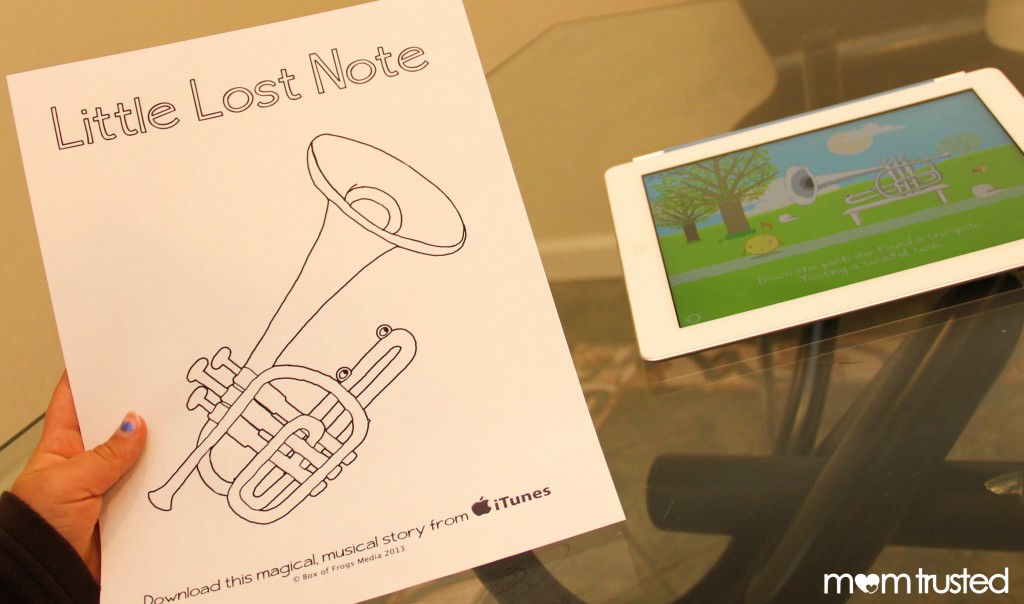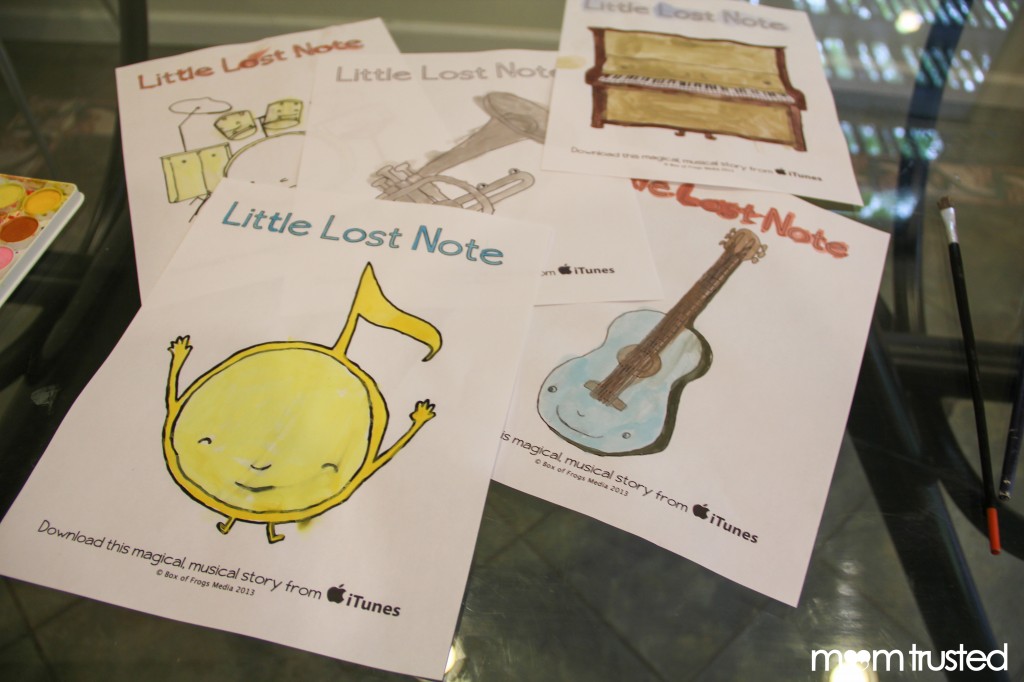 Download your own musical instrument coloring pages here:
---