Simple Animal Masks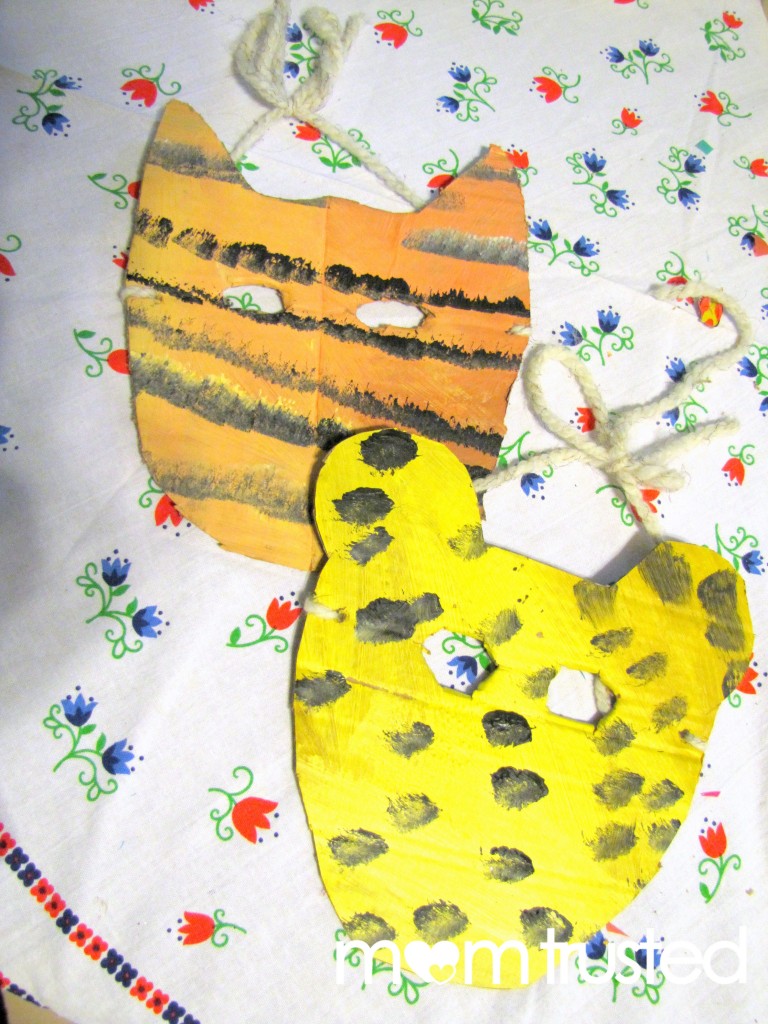 Dress up is always a favorite around here, no matter the occasion. Today we made this simple, but cool masks using only some basic supplies.  Maybe you'll be able to tell (or maybe not!) we were inspired after a talk about how Eric Carle might make his artwork in some of our favorite books, like "Brown Bear, Brown Bear, What do you see?"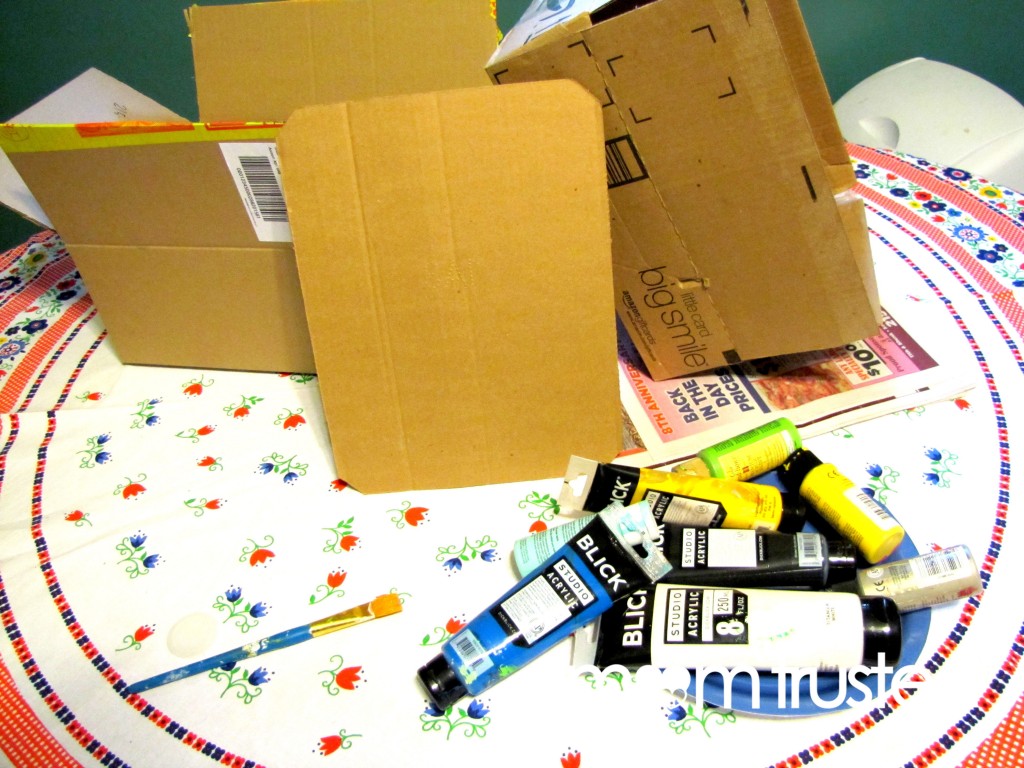 I save cardboard from my many Amazon purchases (yikes), so I have a lot around, and it seemed a perfect medium for these masks.
We started by covering the table with newspaper, smocking up, and putting out some paint.  (Have you ever noticed that paper plates make THE BEST paint pallets?)  With just a couple brushes and some vague ideas of the outcome, our process began.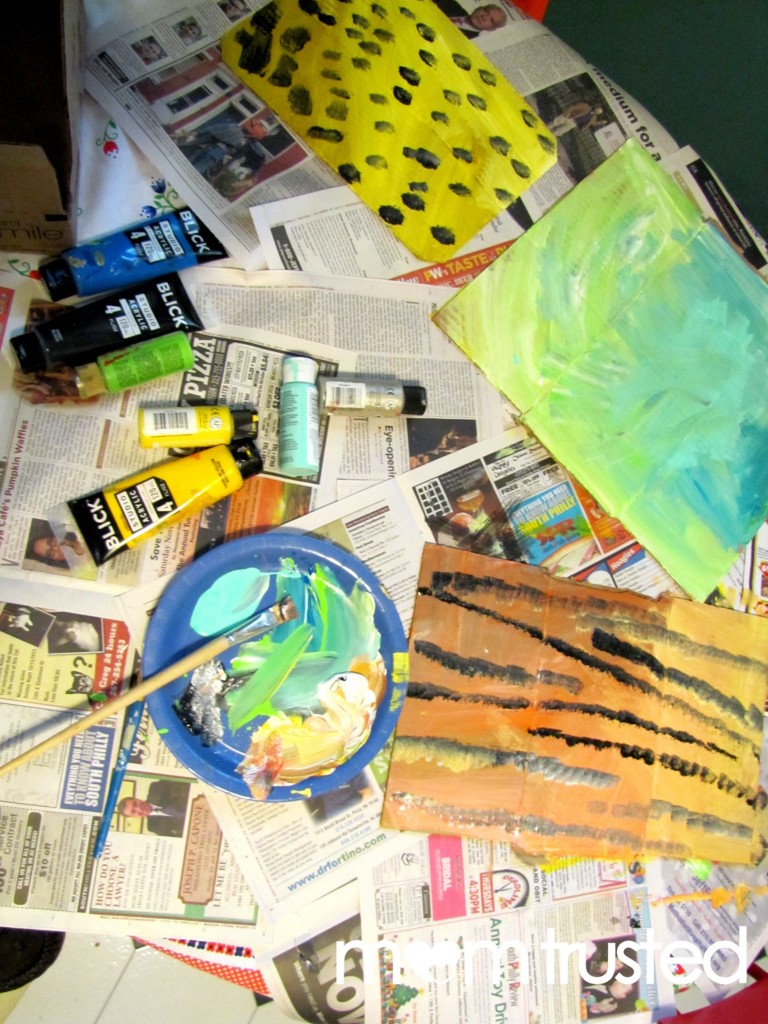 The next step was to paint some animal patterns.  We covered the whole cardboard sheet with colors, blending and spotting, and striping as we went.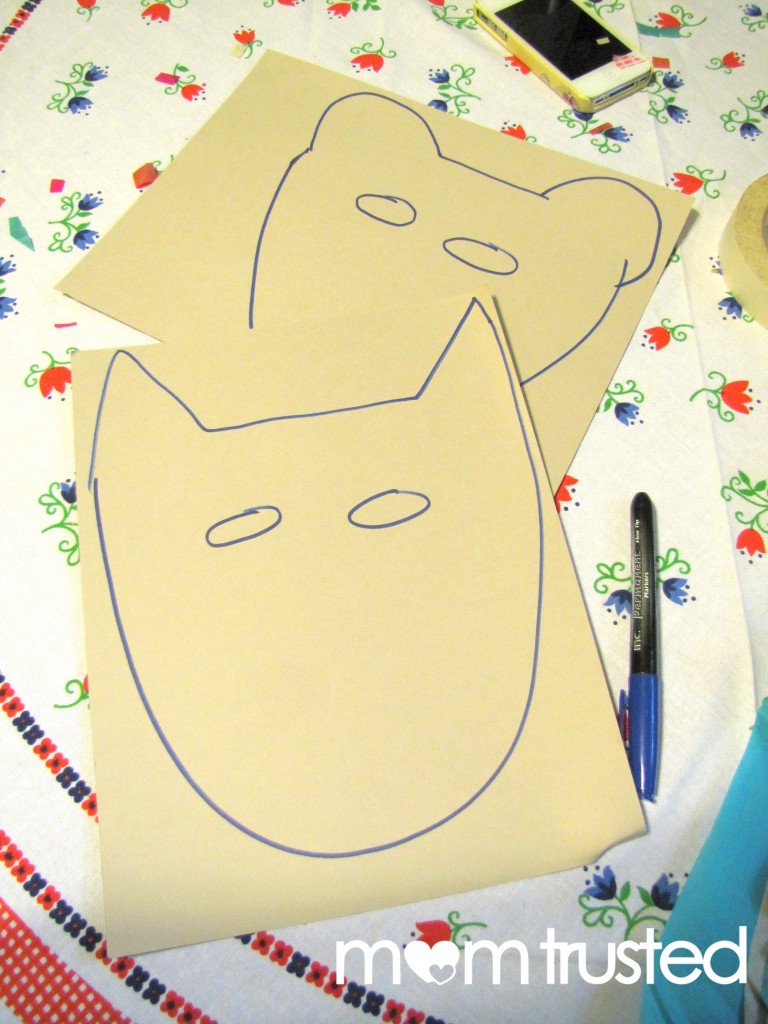 While those dried, I made some templates of masks from cardstock.  The only tricky part with cutting masks is getting the eyes in the right place, so making a stencil before we cut the actual mask helped!  If you have a tried and true mask at home, you could also use that as a template.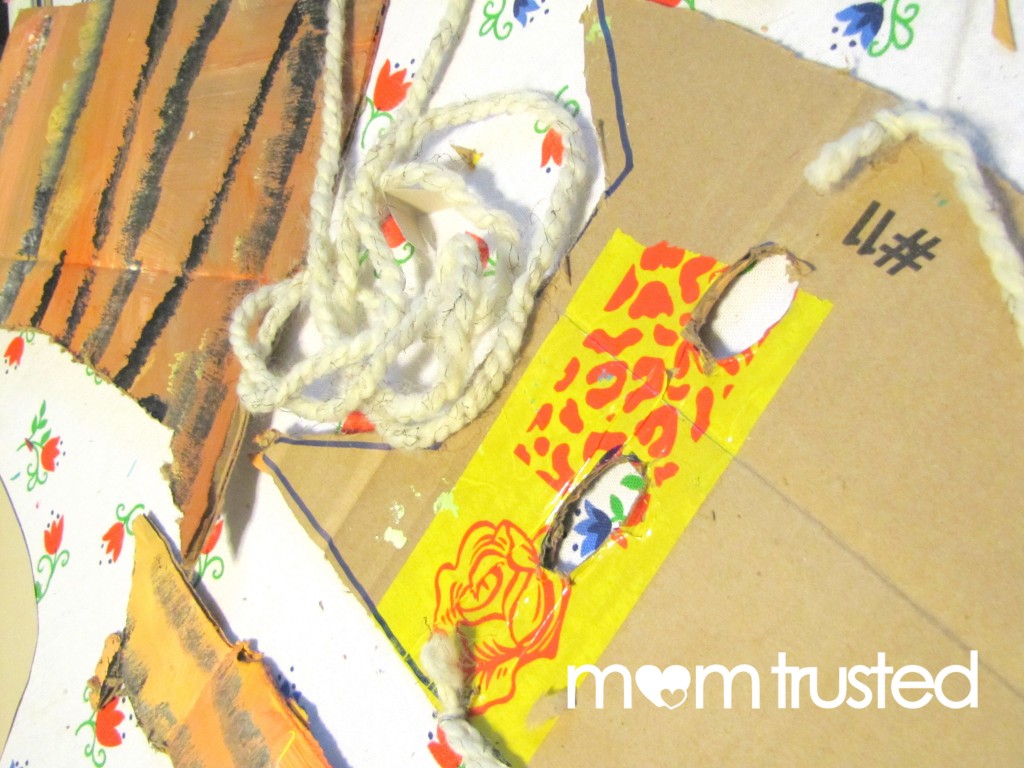 Kids can trace the mask on the back of the painted cardboard, and mom or dad can cut it out using a sharp knife.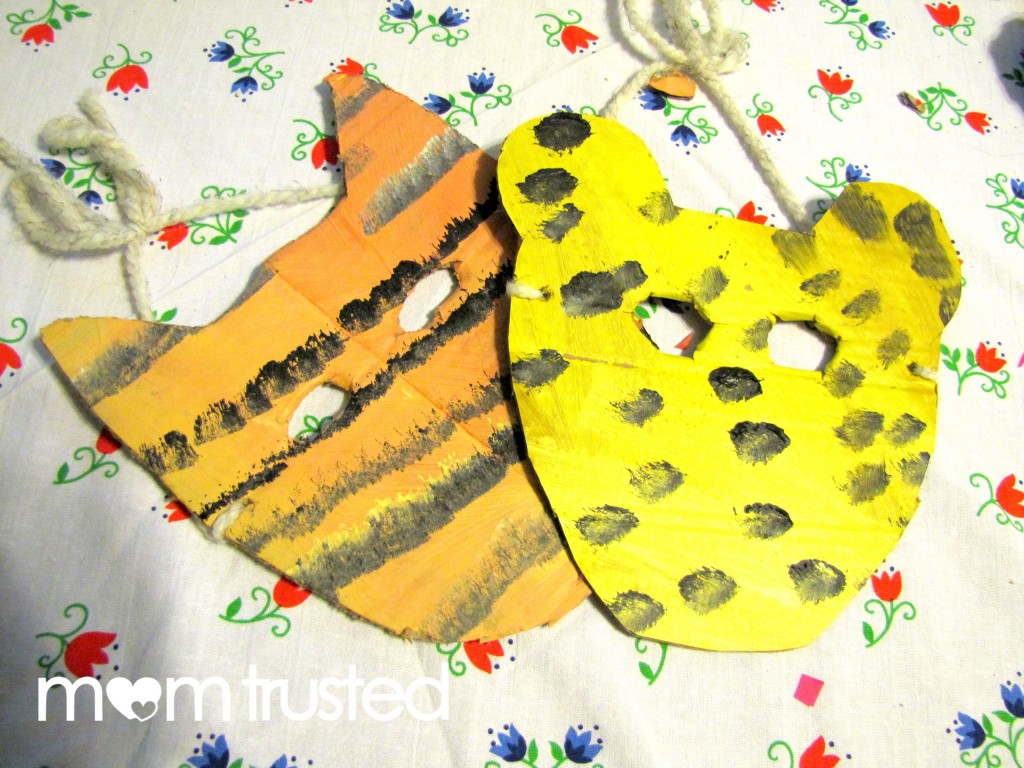 Next is string!  I chose a thick yarn, because it seems to get knotted less.  Two holes on the sides, and two pieces of yarn per mask.  They'll go over the ears and tie in a bow in the back.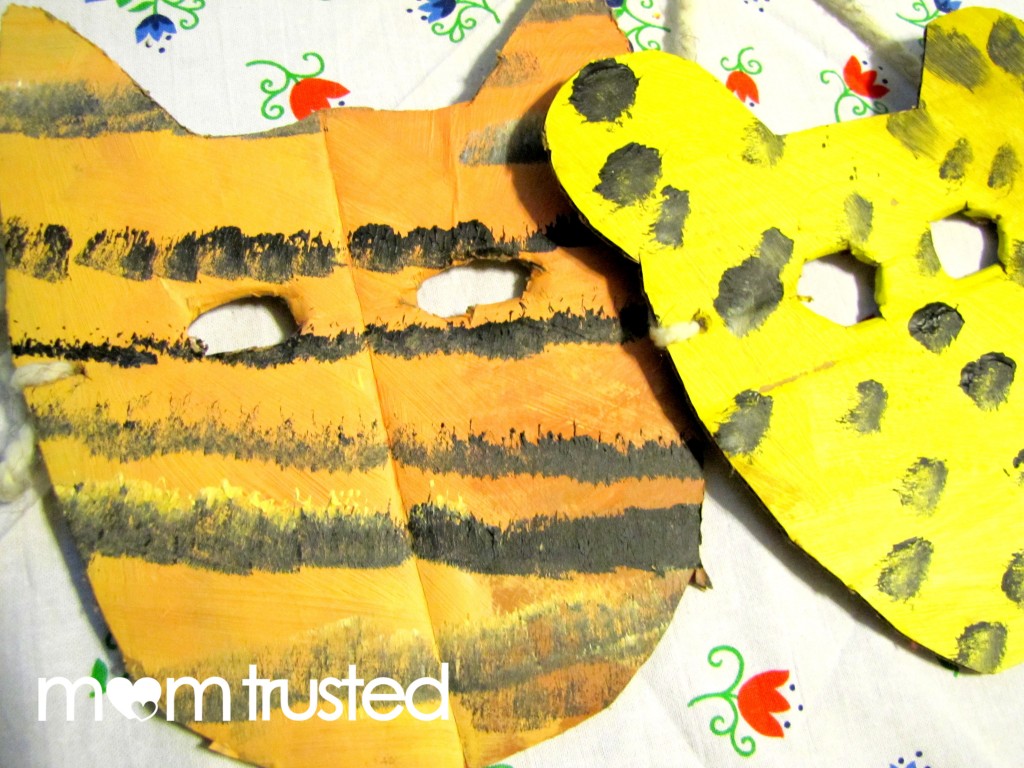 Time for dressup!  These simple, sturdy masks should stand up to many rounds of dress up and make believe!
---