Preschool Counting Activity with Pom Poms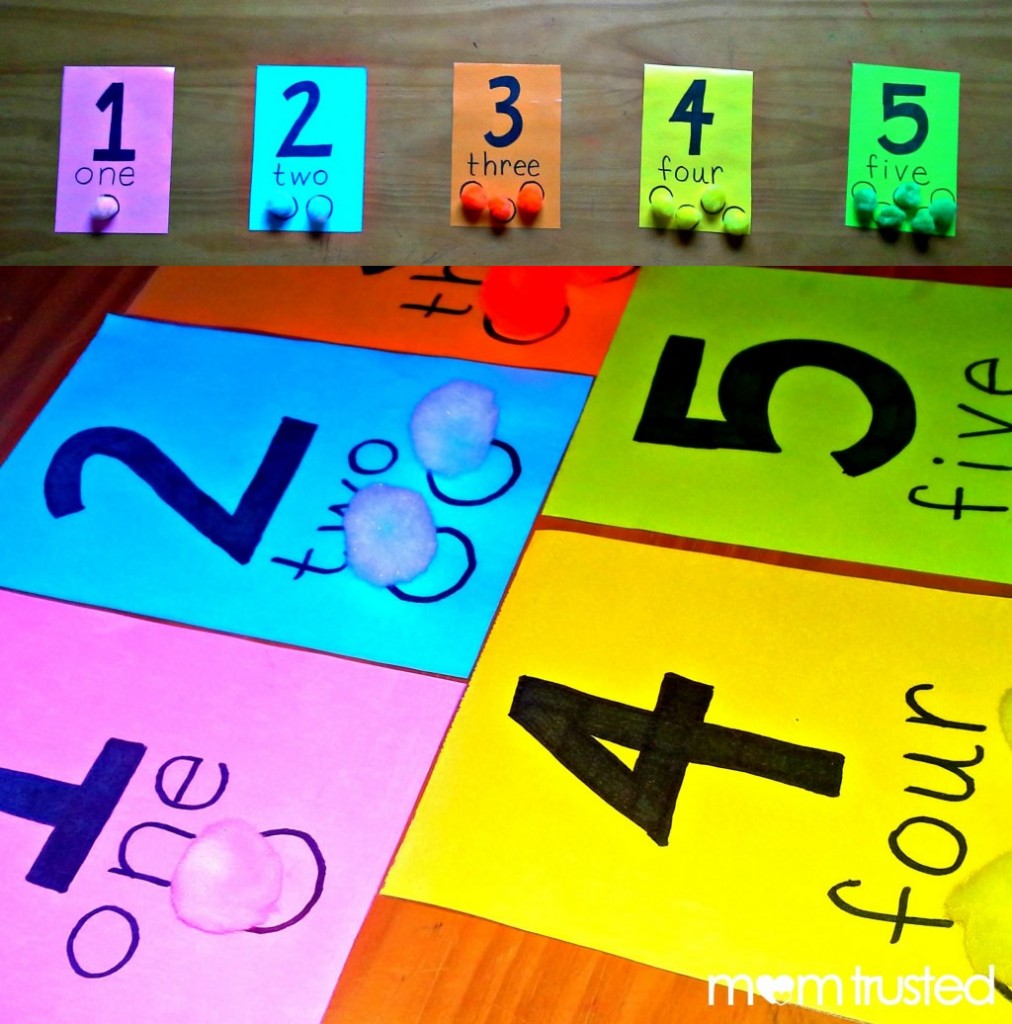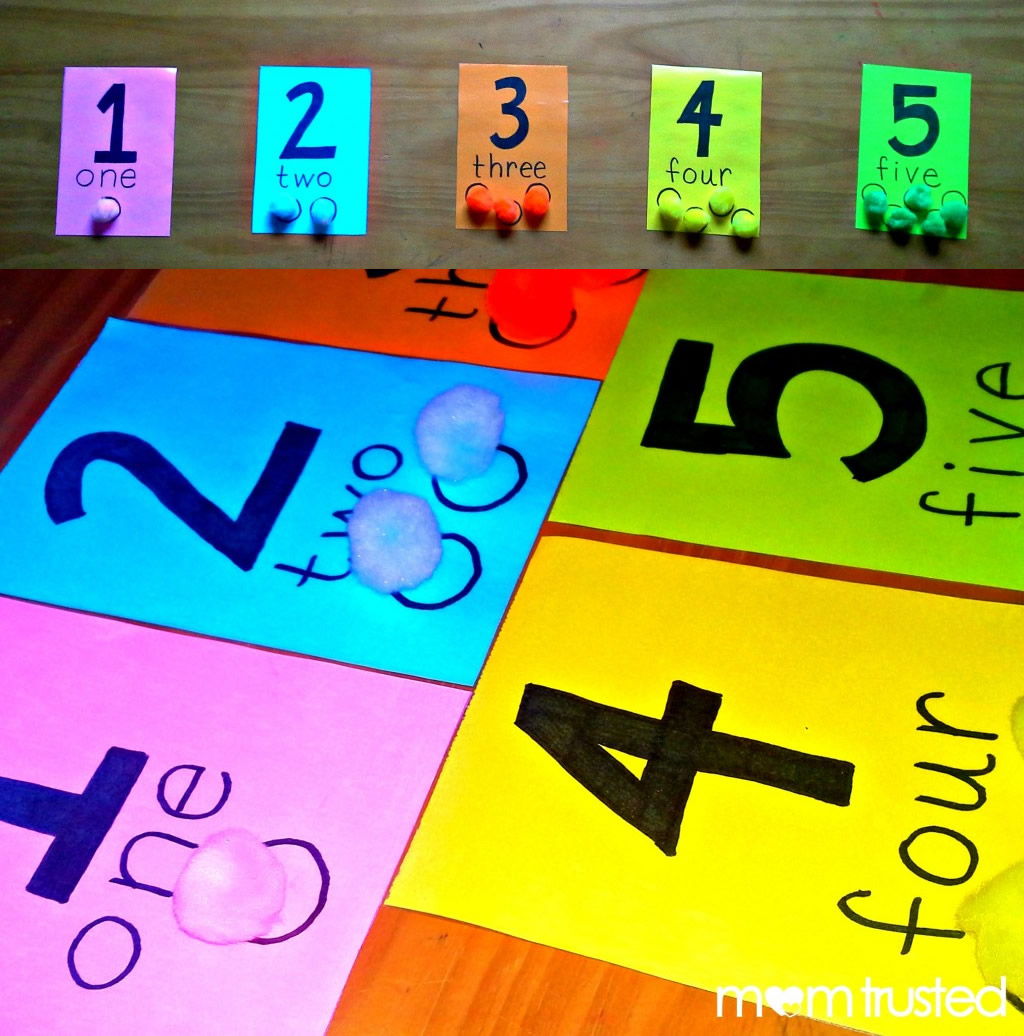 Repetition is key to learning for young children. To help reinforce the concept of counting and number recognition, here's a super easy-to-make counting activity for preschoolers. All you need is about 10 minutes to make the counting boards and these supplies:
Materials:
5 Sheets of Colored Paper (all different colors)
Pompoms in colors matching paper (or something closely related)
Clear contact paper
Marker
Scissors
Small circular object to trace (optional)
Tape (to hold contact paper to work surface- optional)
Ruler (optional)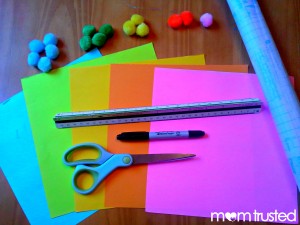 Step 1:  Cut 5 pieces of paper all the same size.
Step 2: Draw numbers 1-5 on each piece of paper. Trace or free-hand small circles corresponding to the number on each page.
*** You can also spell the number out for additional help with sight-word recognition.***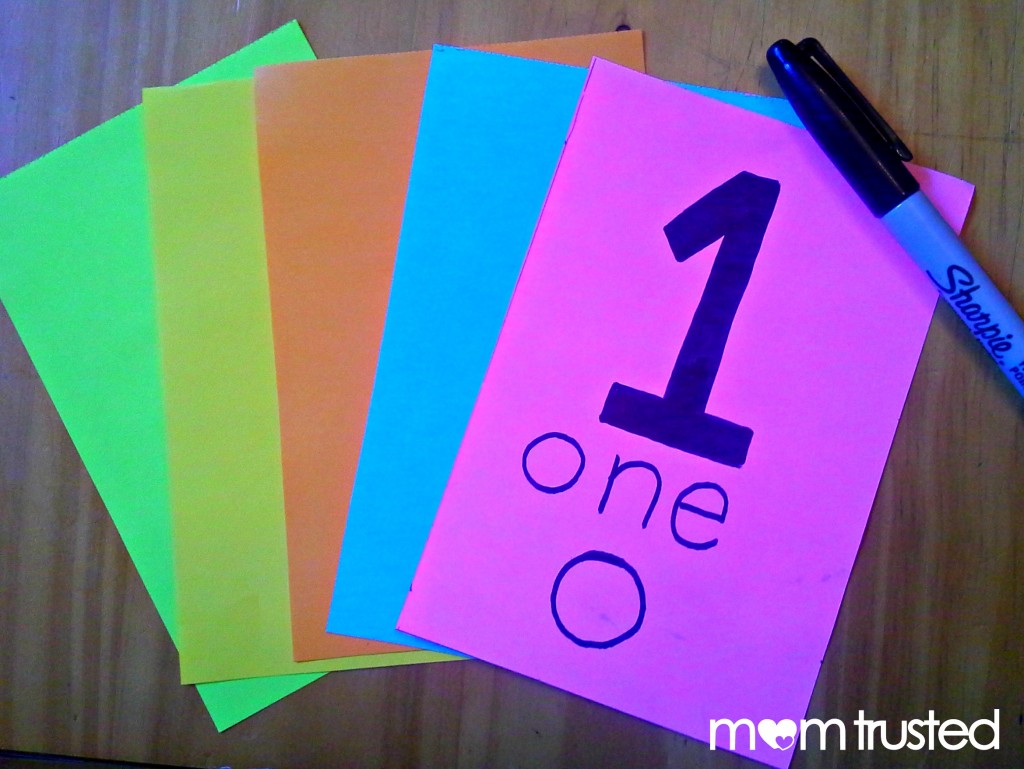 Step 3: Cut a piece of clear contact paper large enough to completely cover paper. Separate contact paper from the backing. Now place the numbered paper face down on the sticky side of the contact paper and smooth out any air bubbles.
***To simplify this step, cut a piece of contact paper large enough to place all the numbered papers down at once***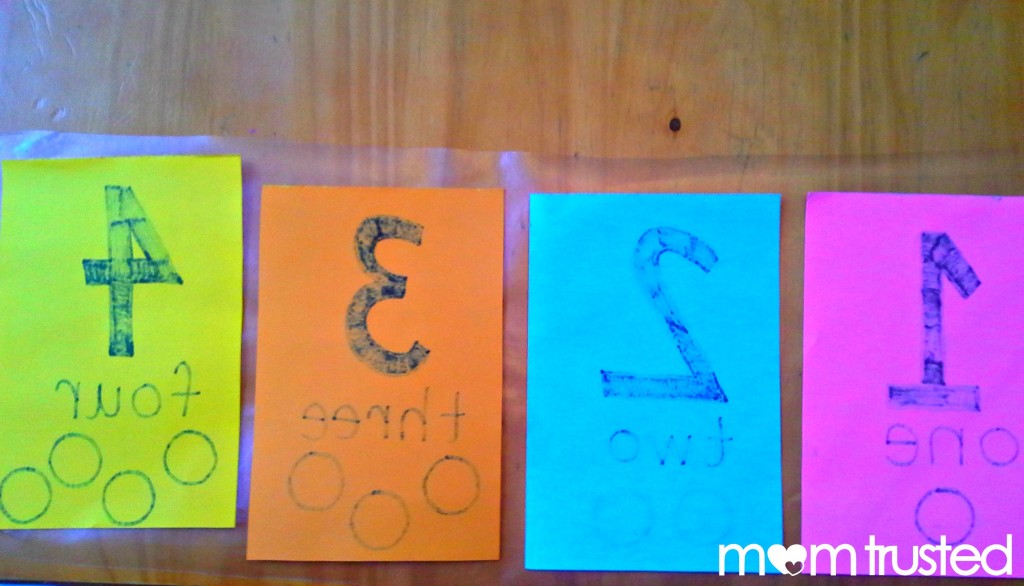 Step 4: Cut another piece of contact paper, peel and place on the back side of the number paper(s).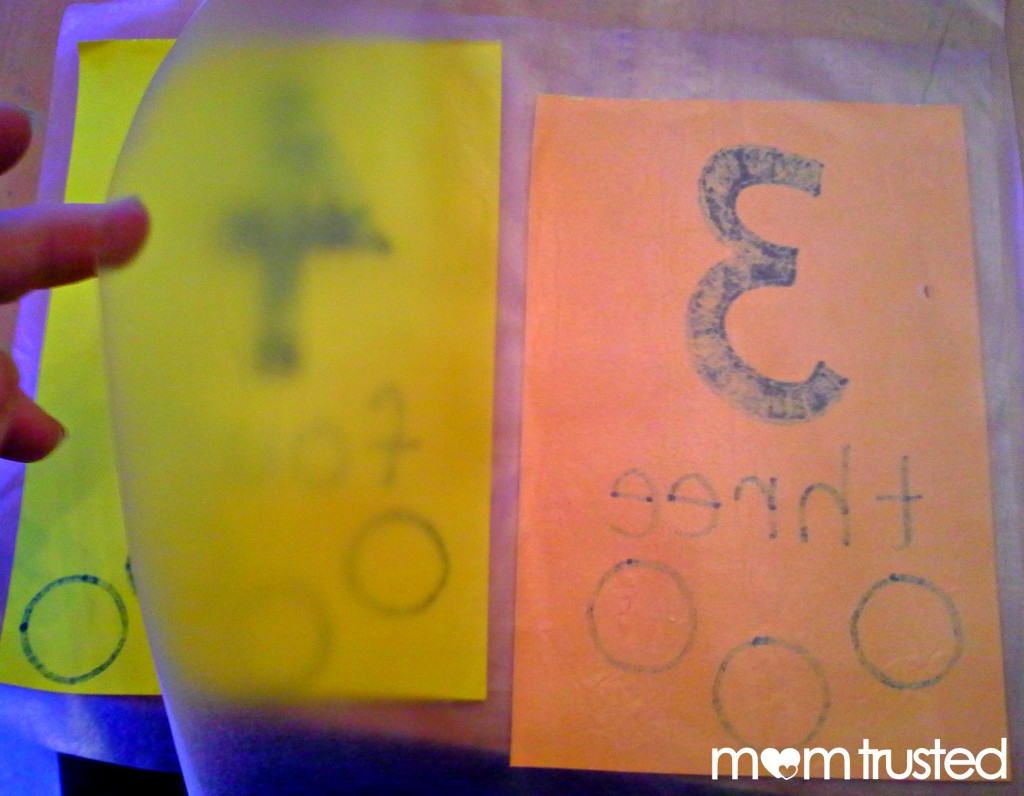 Step 5: Cut off the excess contact paper. This counting activity is now ready to be used!
***Place in a zip lock bag to keep all the pieces together.*** 
---