Monet Inspired Waterlilies Project for Kids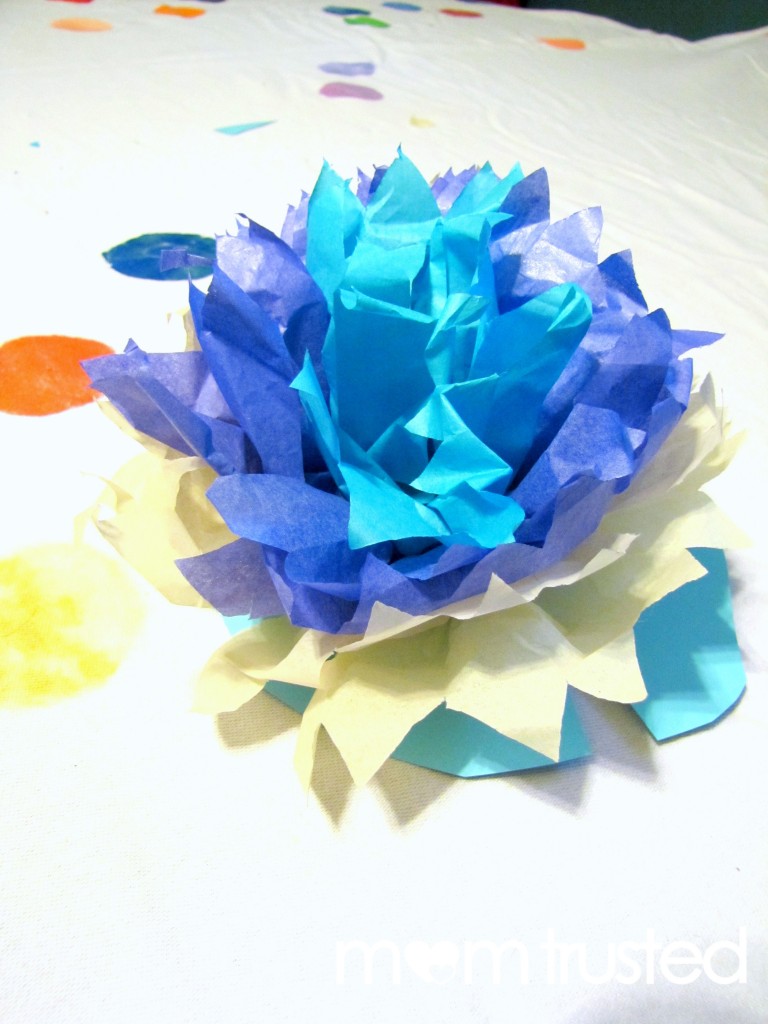 I think it's fun to introduce kids to art history in a variety of ways!  Luckily, here in Philly, we have one of Claude Monet's paintings featuring his famous waterlilies.  After seeing the painting in person, and looking at some of his other paintings online (like my favorite one at MoMA), we decided to make our own waterlilies.  (Maybe someday we'll even paint them!)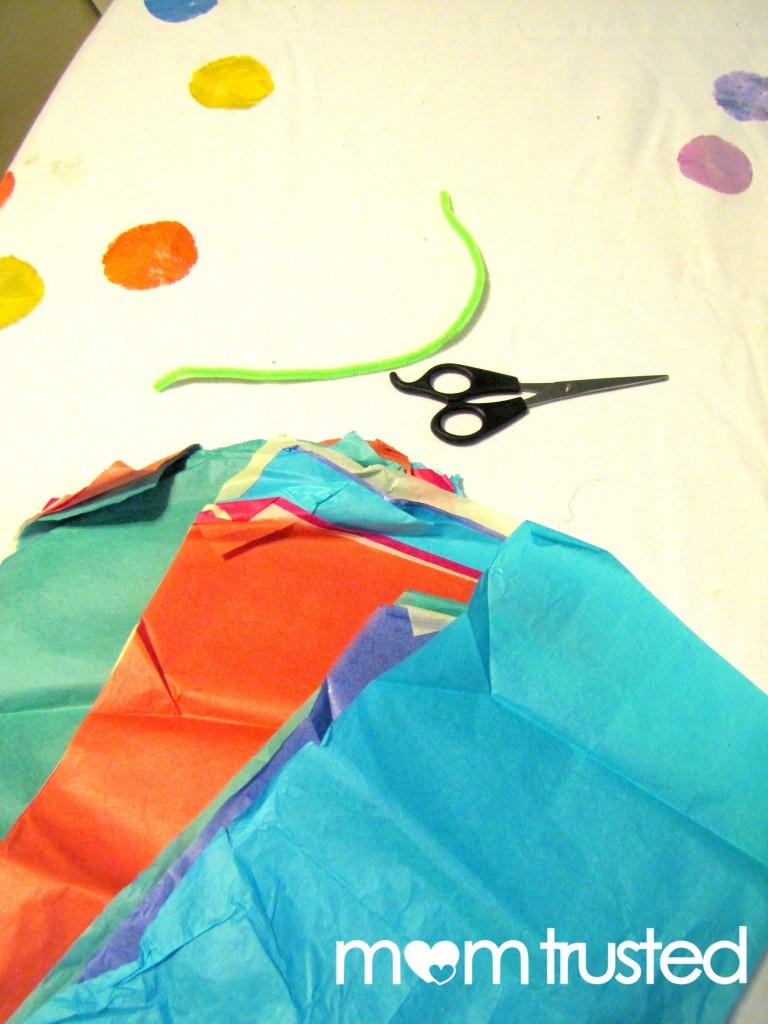 For this project, you'll need
tissue paper
pipe cleaner
scissors
cardstock (optional, to make a lily pad!)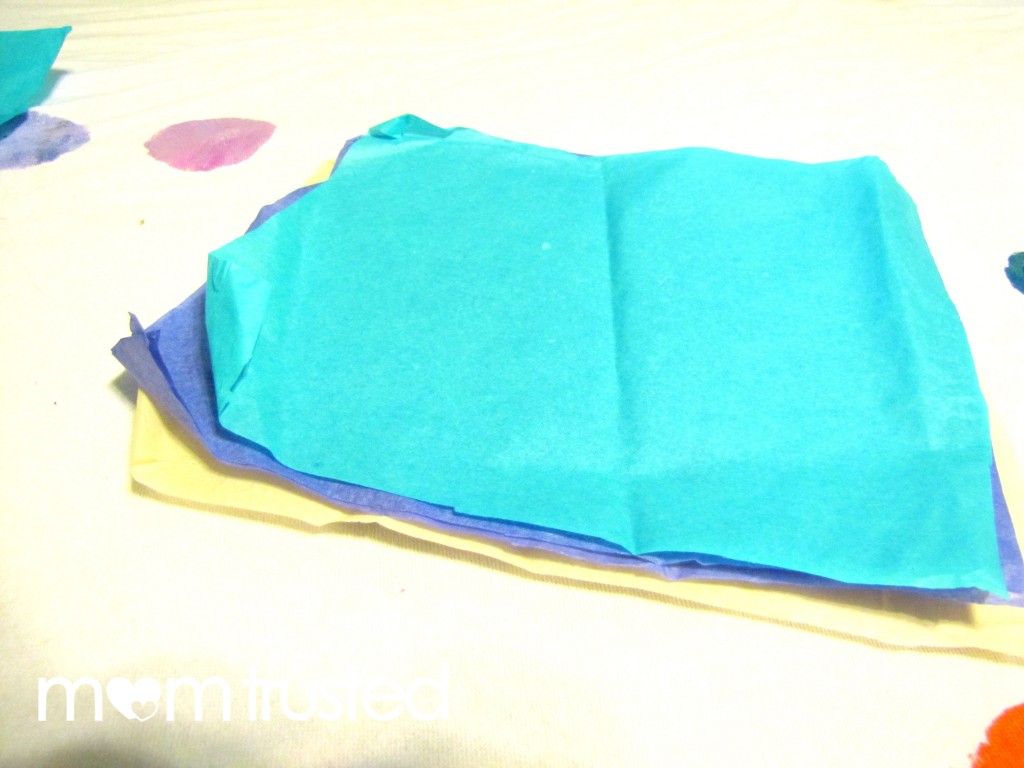 This project is fairly simple, but provides some pretty lovely results!  Start with 5-6 sheets of tissue paper, cut into about a 10×10″ square.  Stack them up!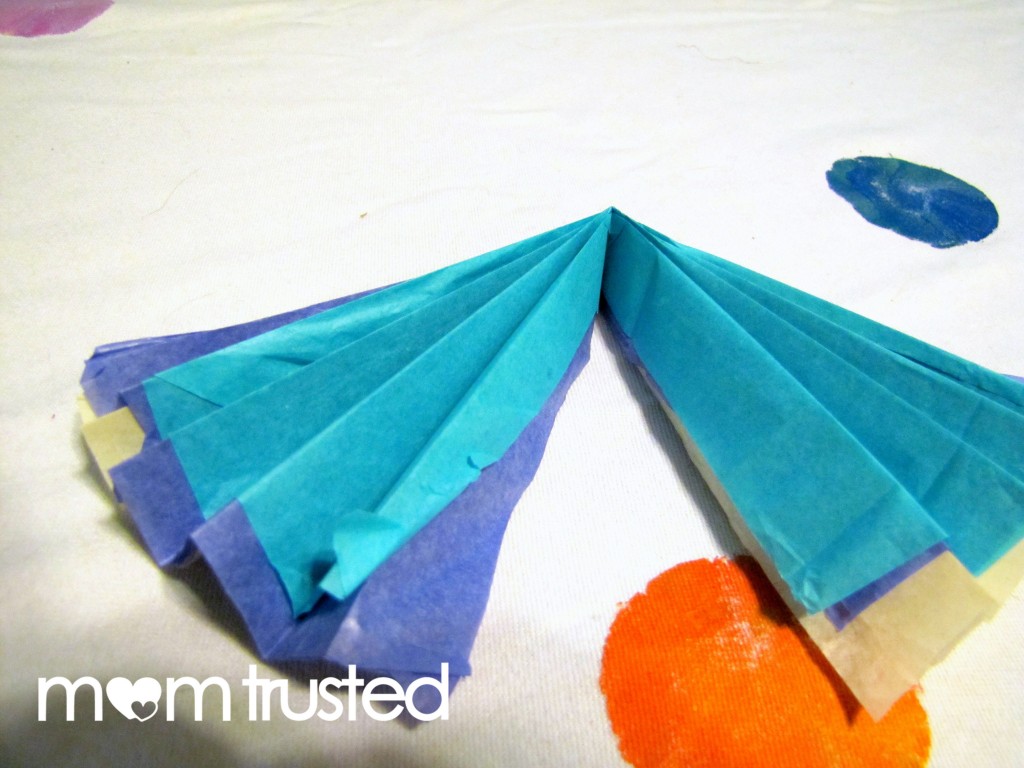 Next: you'll accordion fold the paper, using about 1″ folds.  This concept may be hard for the littlest kids, so work with them on this, showing them how to fold back and forth!  Don't let them get too frustrated if it's hard at first!  You can always flatten the paper out and try again.
Fold your accordion in half (just to mark the middle).  The pipe cleaner will get wrapped around this section.  Twist it tight!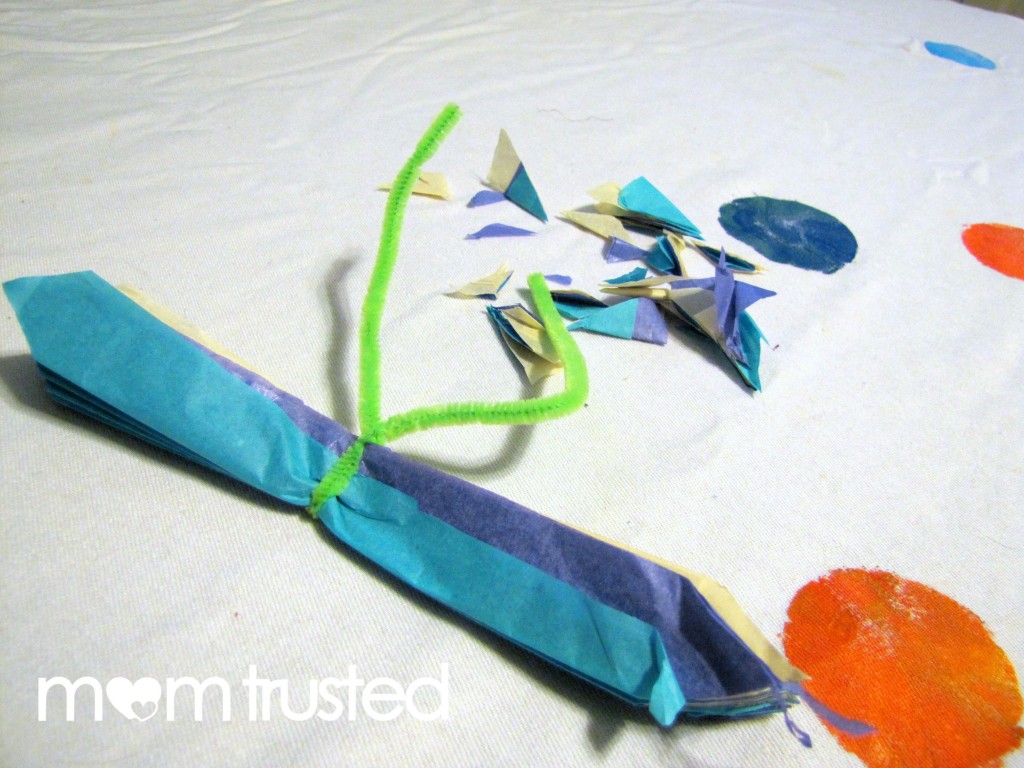 Snip both ends into points.  (See the shape of a triangle?)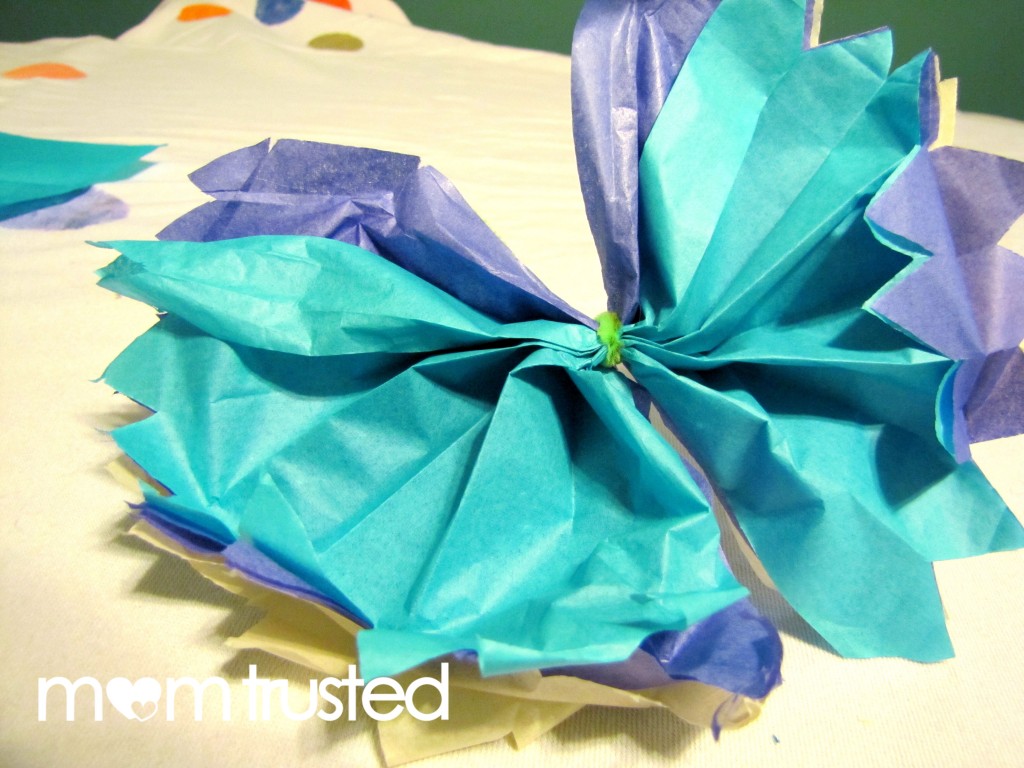 Open the pleats into a butterfly shape, then separate the sheets of tissue into a flower!  You'll start with the "inside" of the flower, shaping them as you pull them apart.  (Again, like when you're folding, your child may need an example to follow here. Show them how delicate the paper is, and how to handle it gently!  The good news is – it's not the end of the world if you get a tiny rip!  You won't be able to tell.)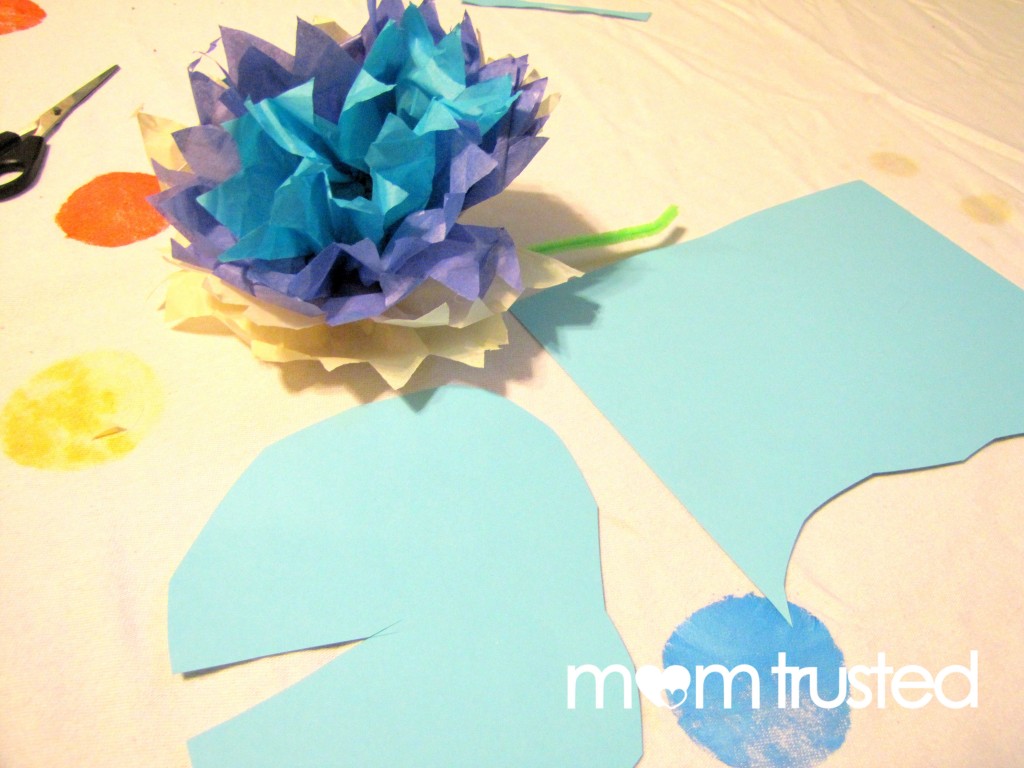 Form your "petals" into a flower and add a lily pad if you desire!  The pipe cleaner ends should poke through the cardstock.  The can be folded up, or can be used to attach the lily to any number of things (like a ponytail!)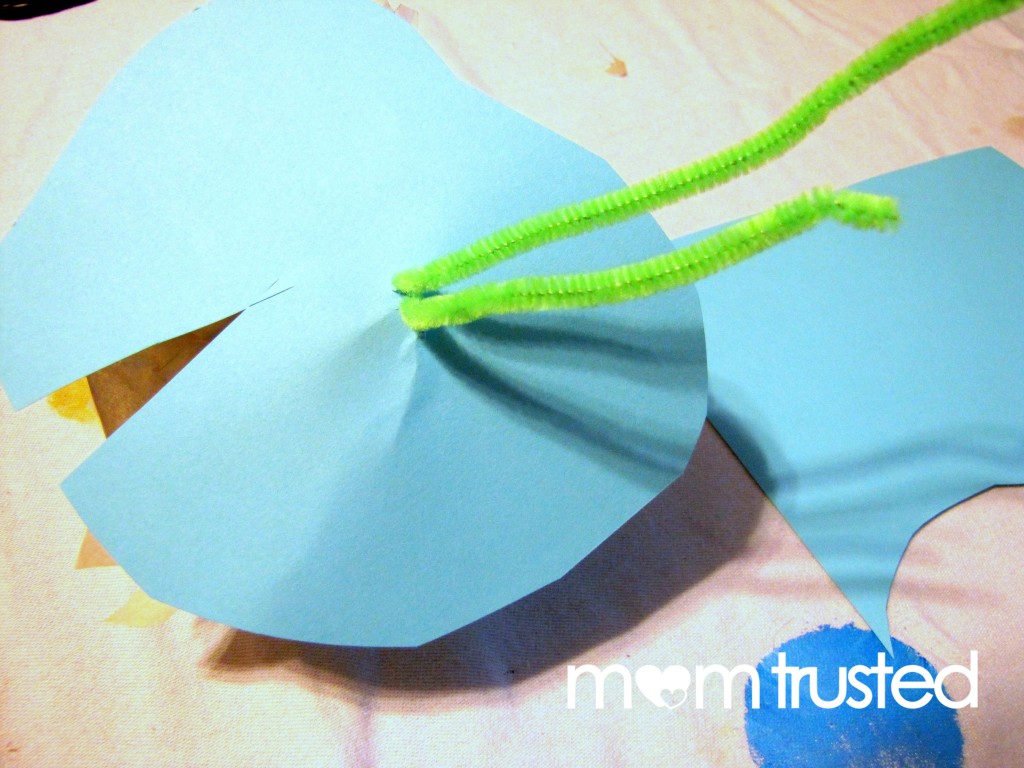 Sit back and enjoy your flower – (or flowers!)  You may want to ask, "Why do you think Monet liked to paint his waterlilies so much?"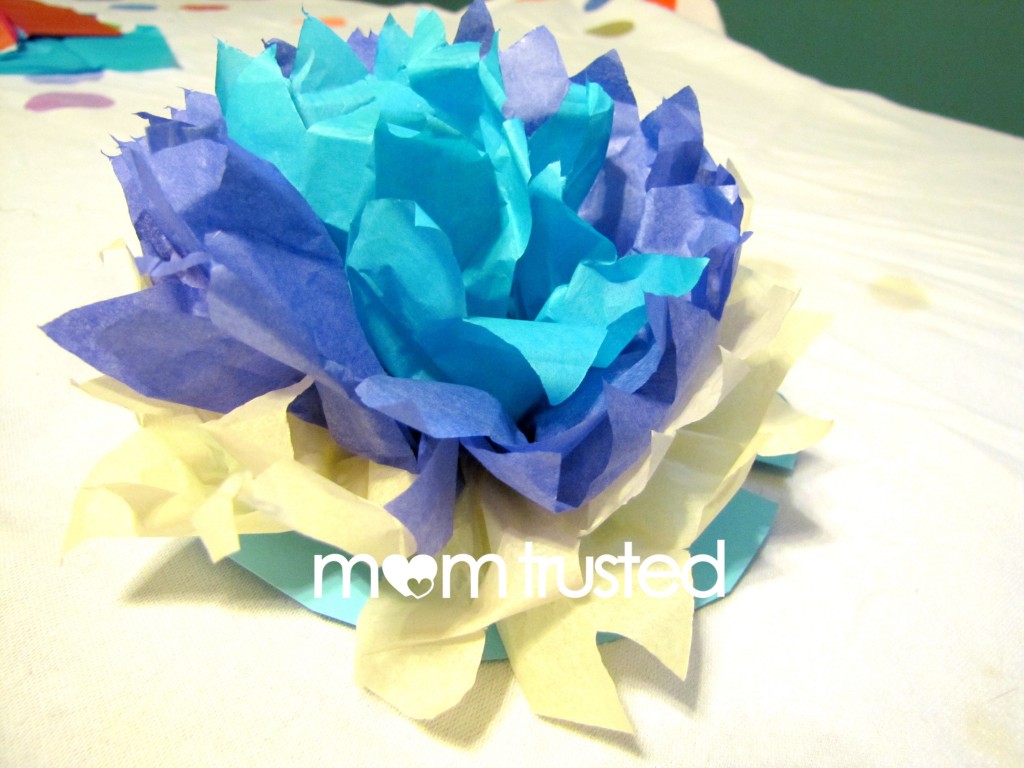 Check out your cities art museums! Many offer discounted or free admission for kids, and have awesome weekend family workshops.
---