Paper Plate Craft: Thanksgiving Pies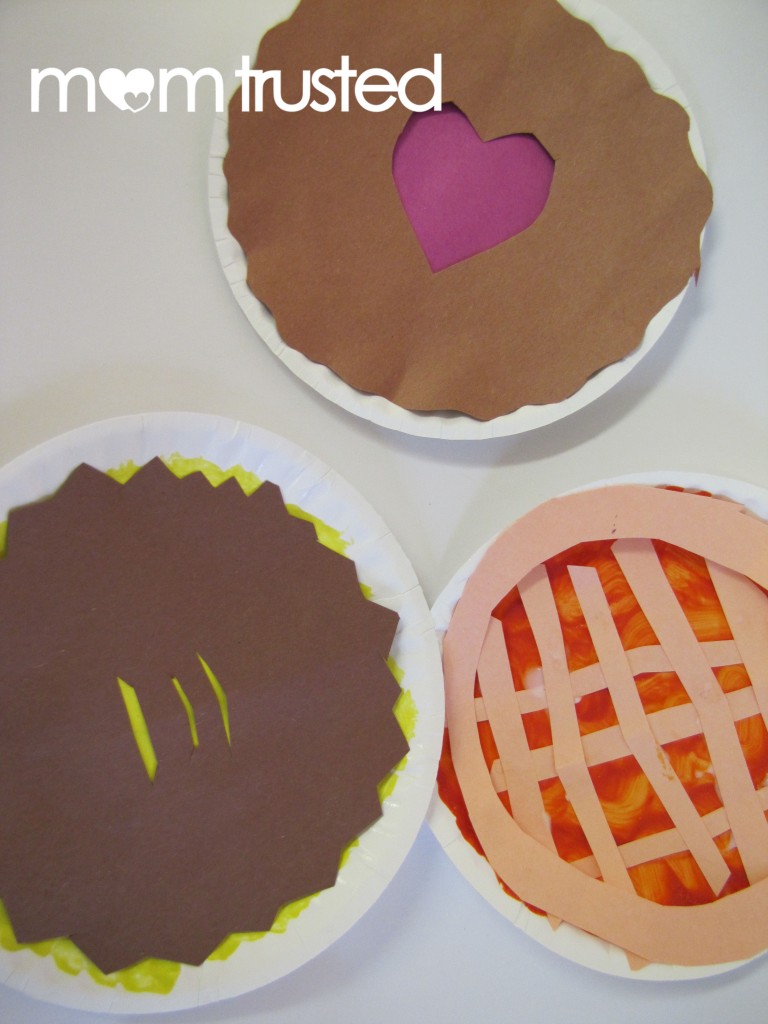 Half the fun of Thanksgiving is in the preparation, right? Make these funny little pies with your kids in anticipation of the holiday weekend!
We used small paper plates, paint, construction paper, pencils, glue and scissors to make these mini play pies. You probably have all these things around the house already!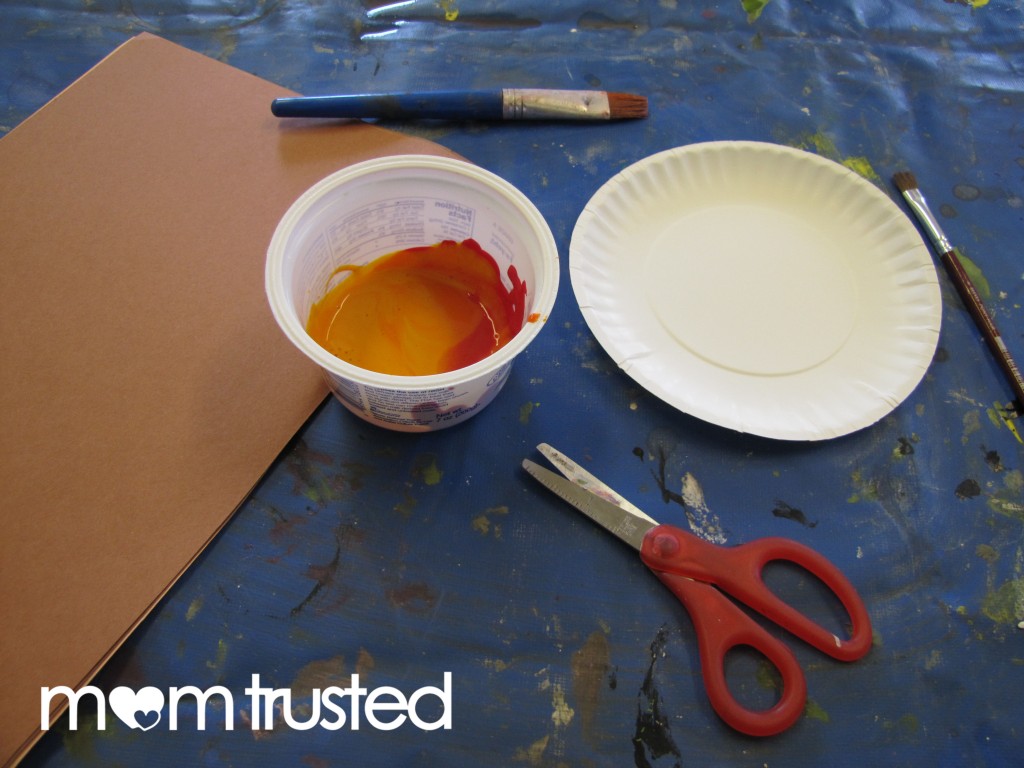 First decide what kind of filling you want in  your pies.  We made a strawberry pie (using red paper), a pumpkin pie and a lemon pie (both using paint).
First: the filling!  Fill in the plate with your imaginary filling.  It can be cut from construction paper or painted directly onto the plate.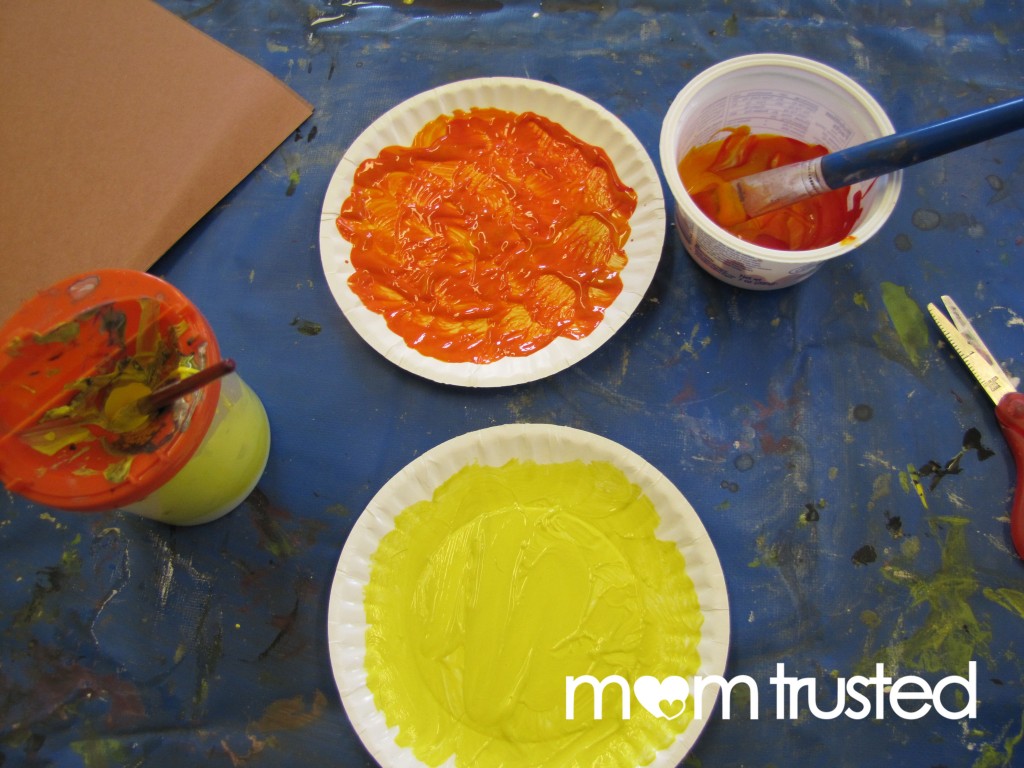 You may have to wait for the paint or glue to dry.  While you wait, work on the crust!  Have the kids decide what kind of crust to make.  It can be as fancy or as simple as you like.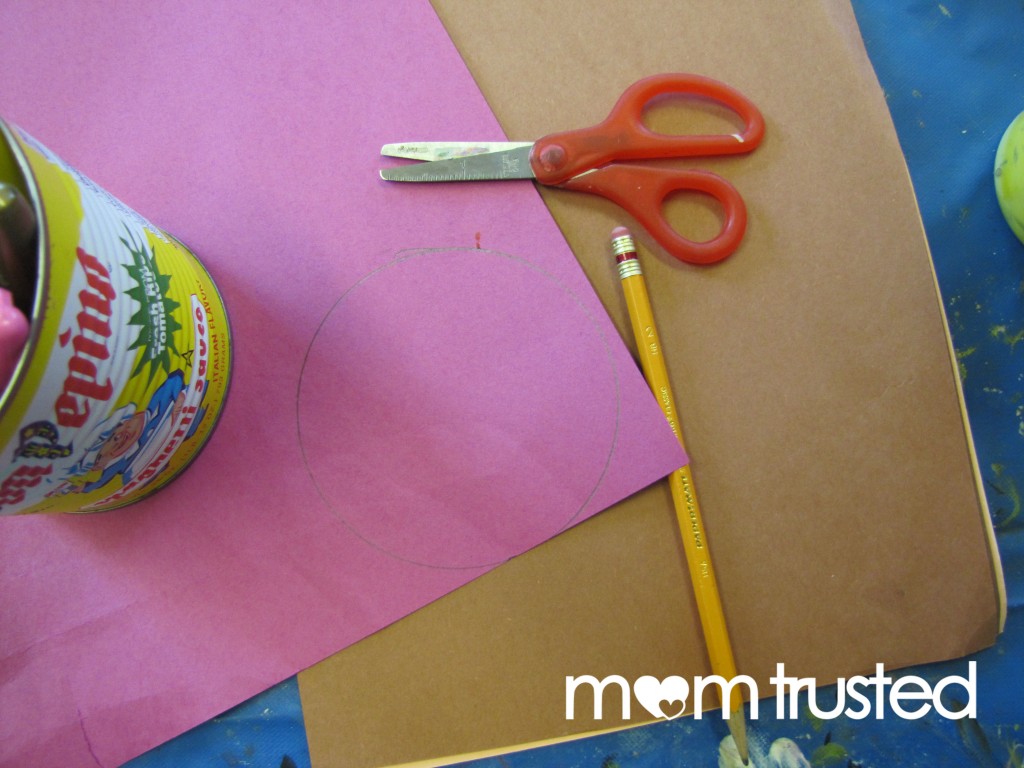 When cutting your crust, it may be helpful to trace a circle as a guideline.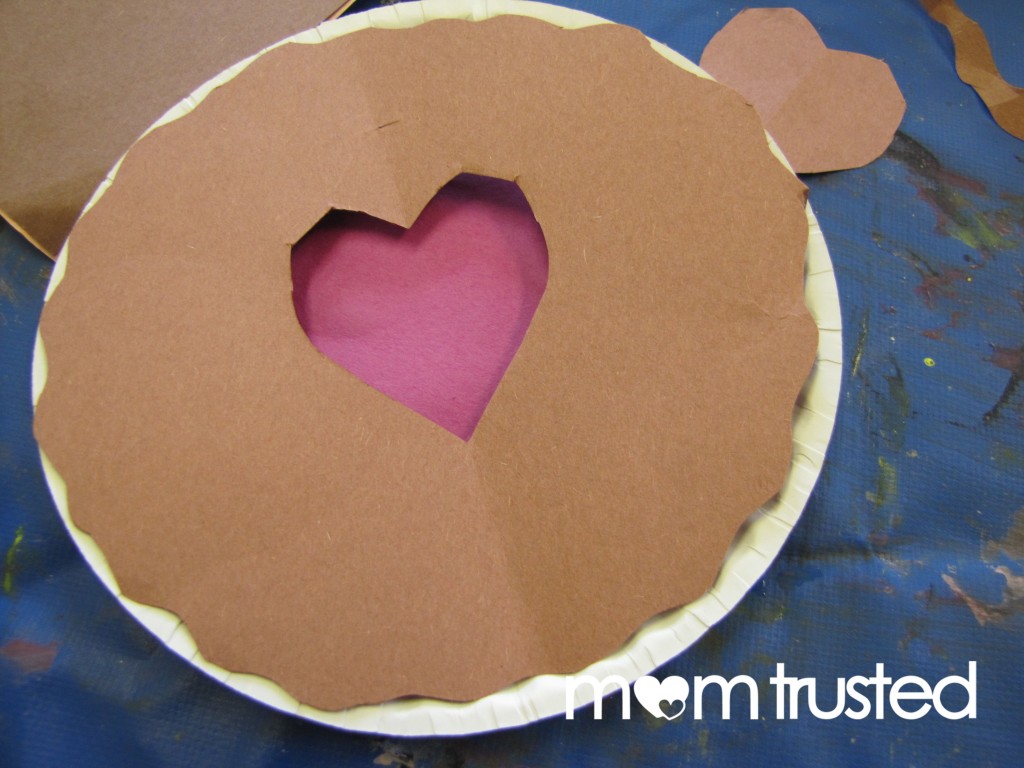 Assemble your pie, and (pretend to) enjoy it!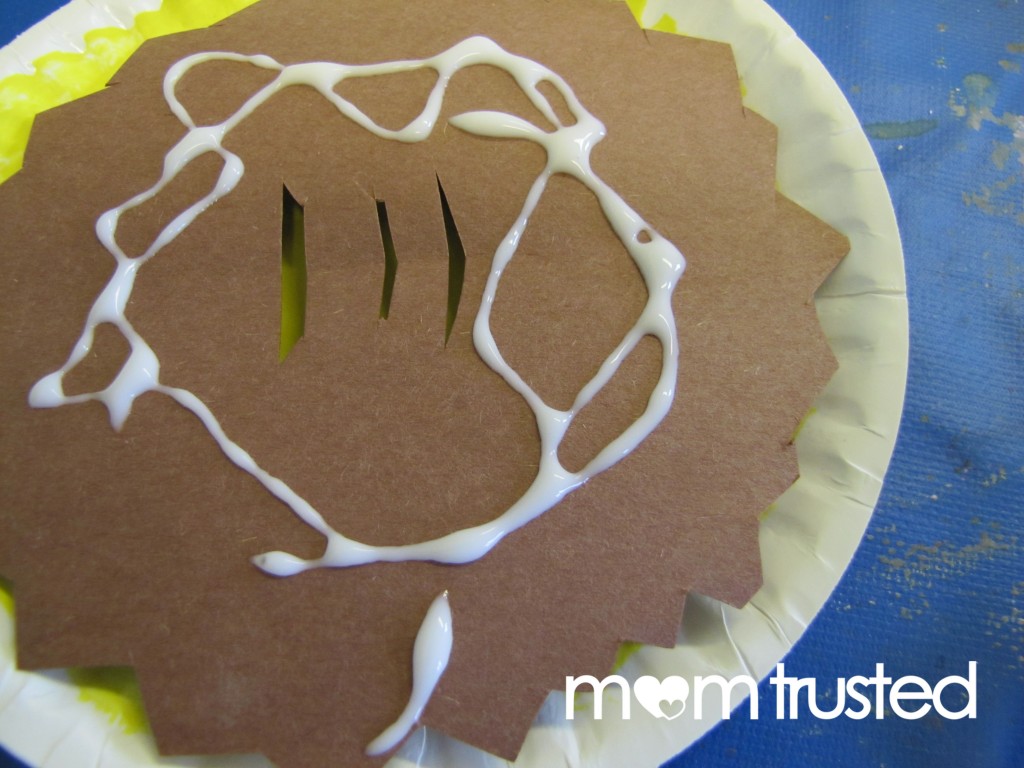 These will make for a great day-of craft if you're looking for something to keep the little ones busy with on Thanksgiving.  See what kind of wacky flavors they can come up with!
See hundreds of other family projects and activities here.
Love this post? Support us by using our FREE service to find local child care or preschools nearby.
---