Pantone Leaf Necklace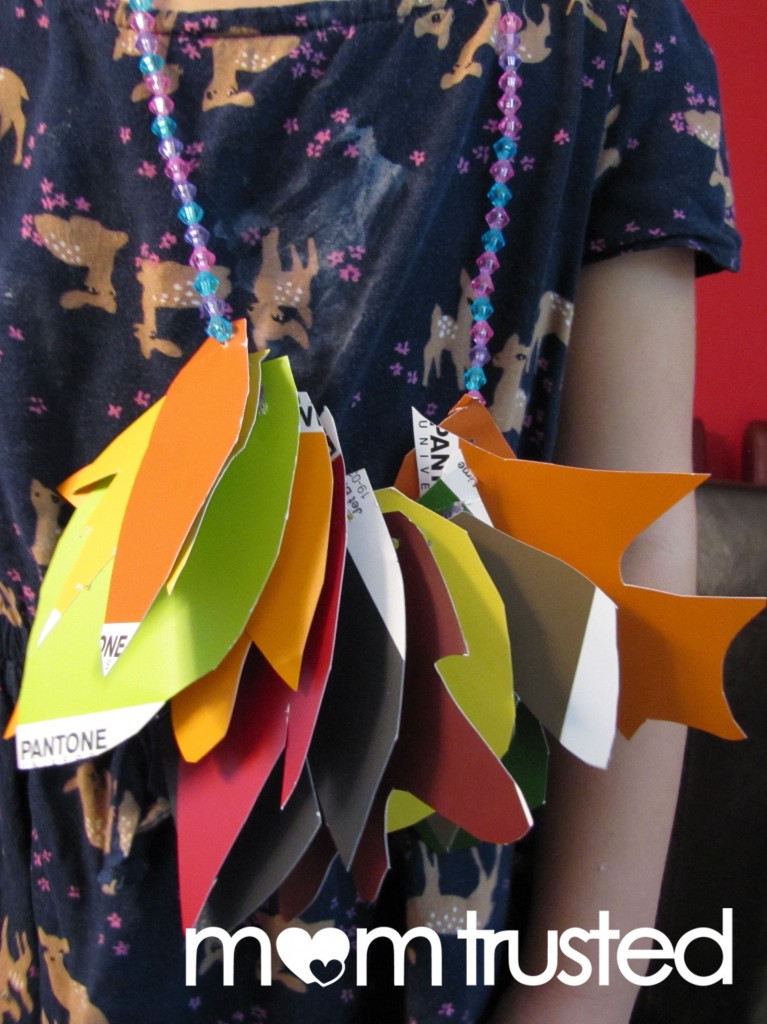 I seriously might have a problem, I think I'm addicted to paint samples.  In any case, we did this fun project immortalizing the colors of Fall, and turned it into a beautiful fun necklace.  Check it out!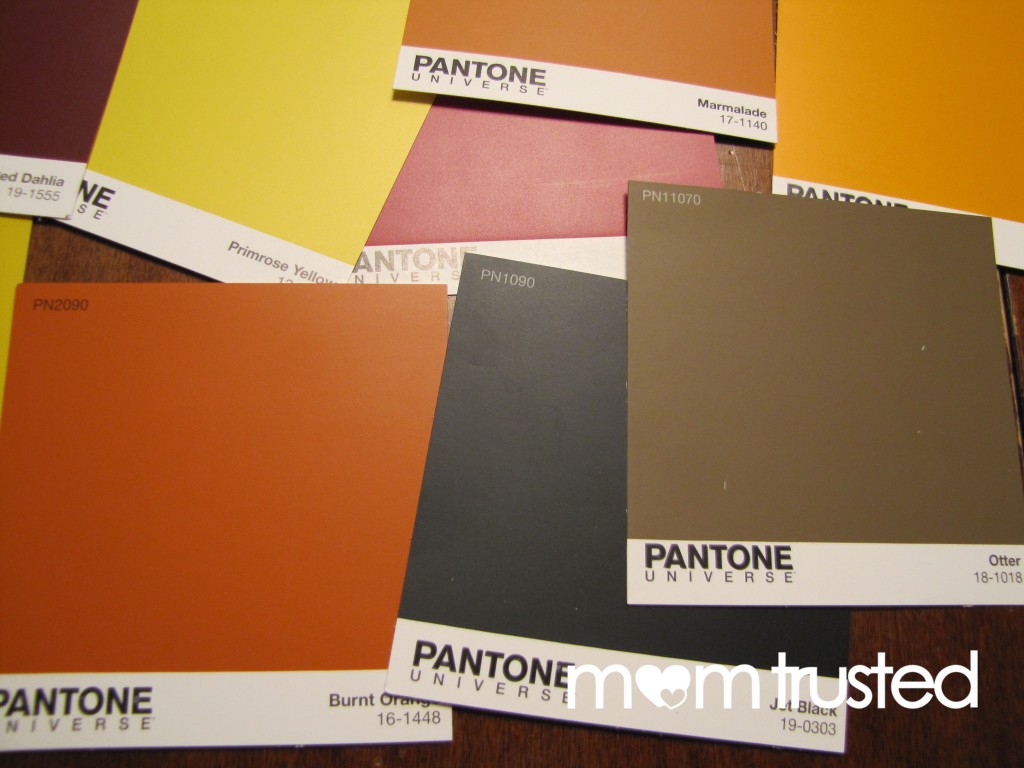 We started on a crisp morning with a walk around our neighborhood, collecting some "samples". It was fun to walk around and find the perfect leaves.  Try and find all different colors, from red to green to yellow, and from a variety of trees.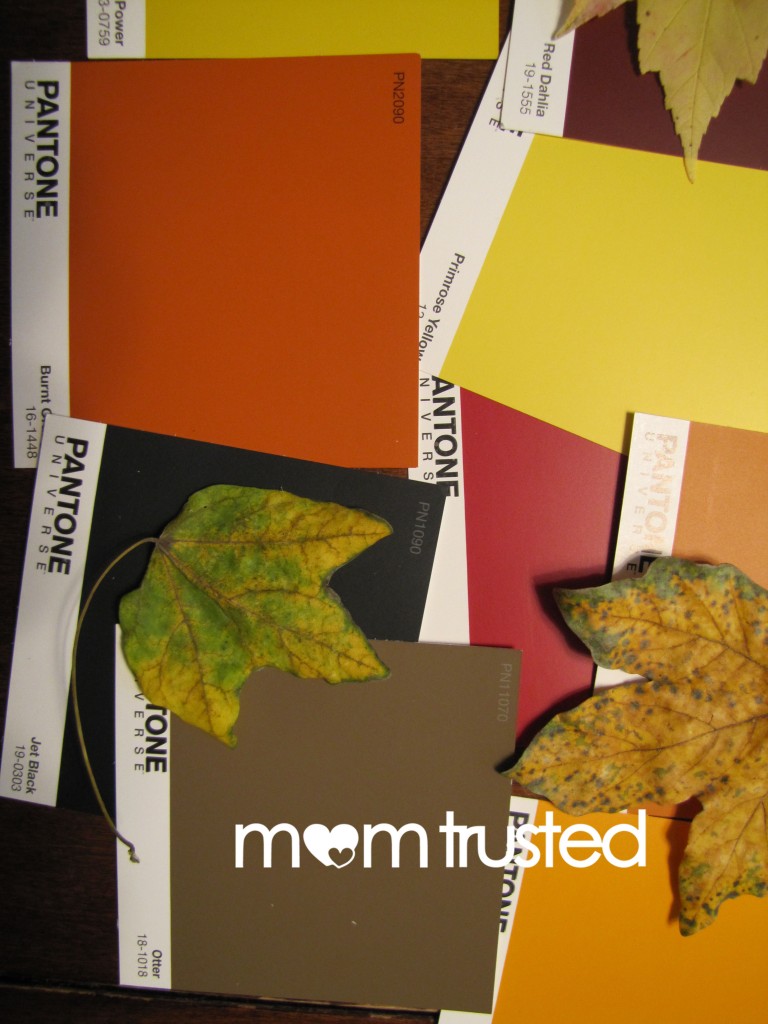 The next step is to trace the leaves onto some paint chips.  For this project, we used the "fancy" Pantone solid color chips.  It was fun to compare the real colors of the leaves to the names of the colors on the paint samples.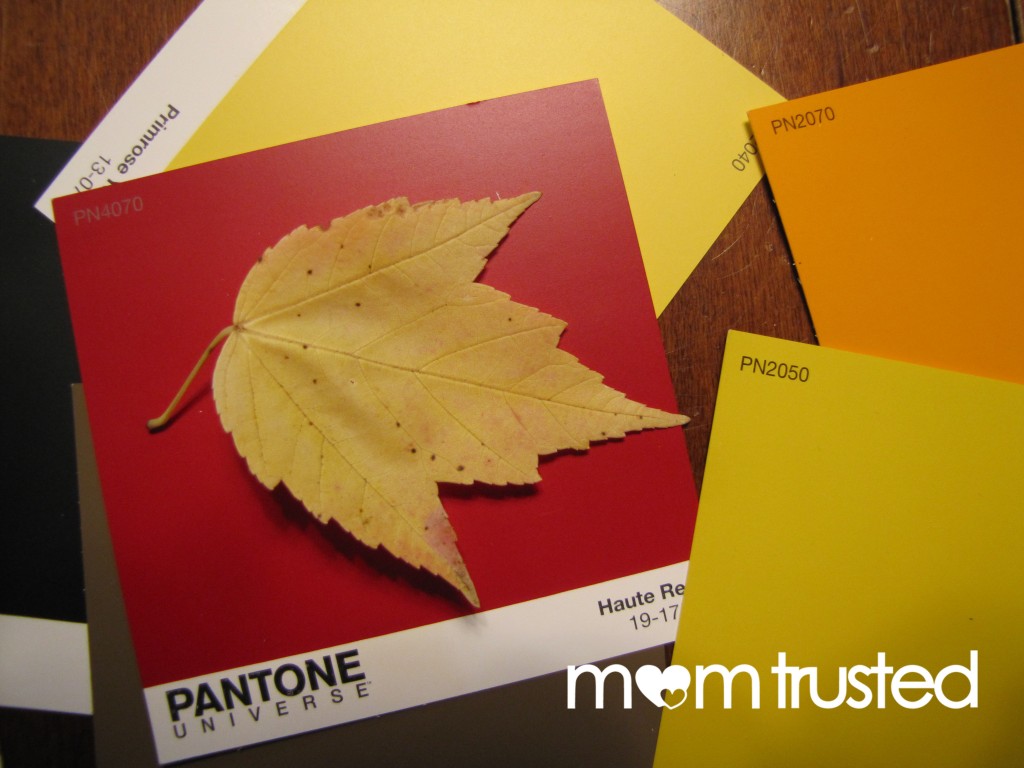 After all the tracing, we cut out the leaf shapes.  Both tracing and cutting increase a child's control of the smallest muscles in their hands, and help them to "think visually".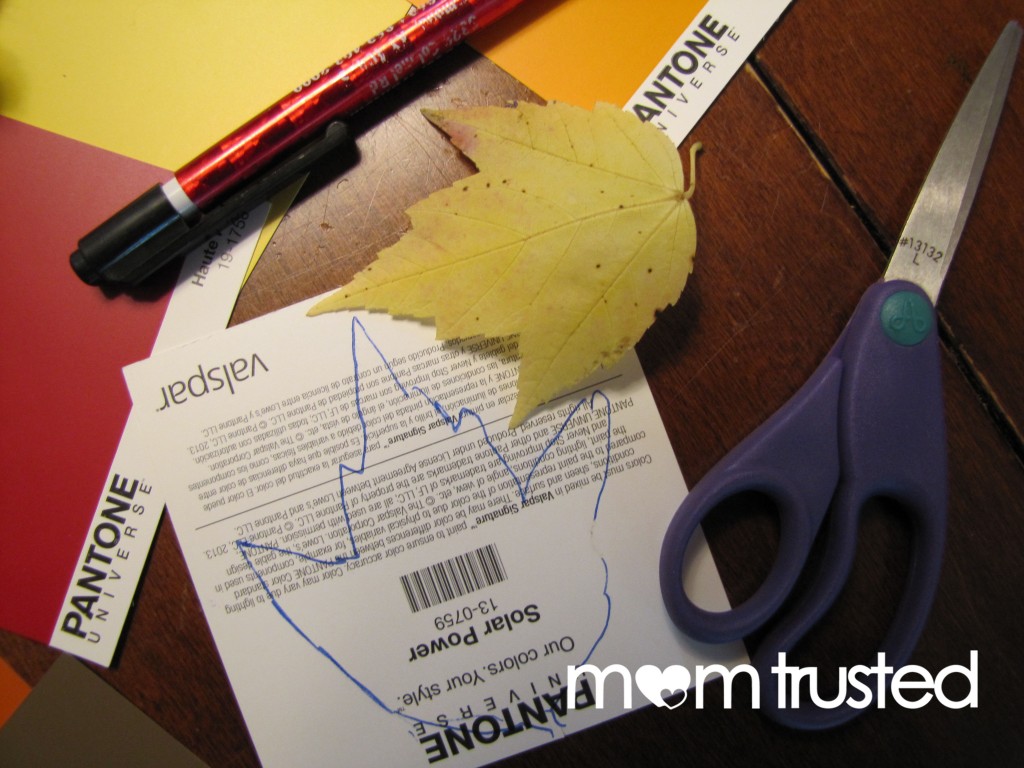 When tracing, encourage them to draw from left to right (a good lead into writing!).  When cutting, try to keep the scissors pointed outward (adjusting the paper with the opposite hand).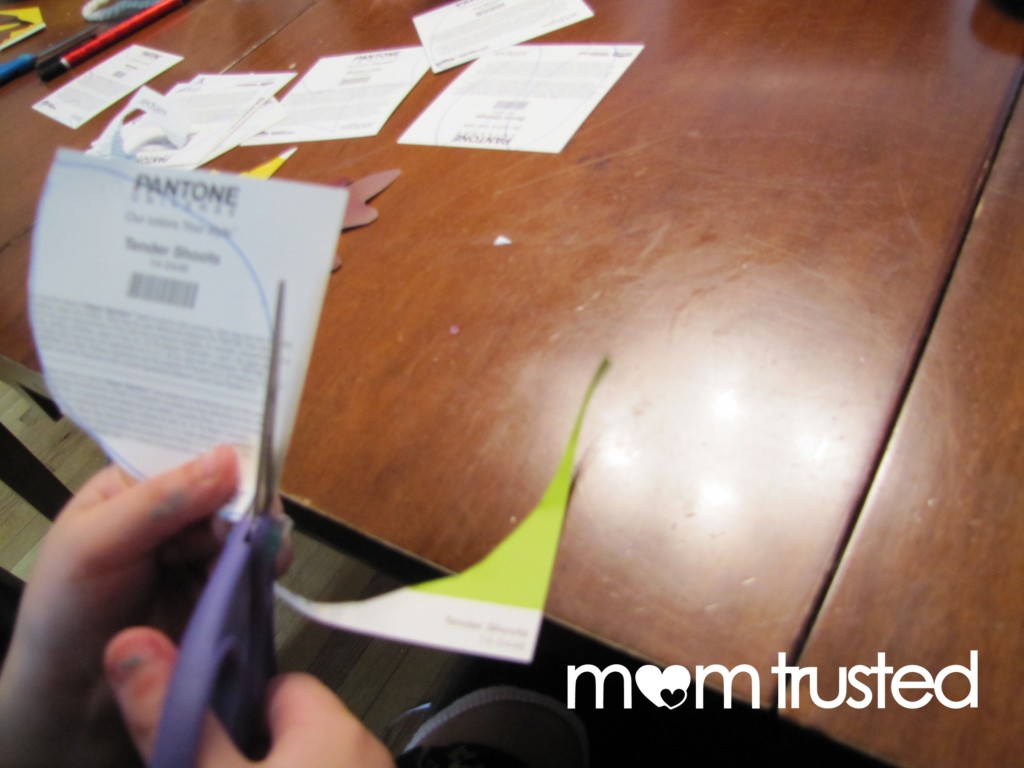 We poked holes.  Then we added some beads left over from an earlier project and some necklace string, and got the necklace strung up!  It was fun to choose patterns and decide which leaves look good next to each other.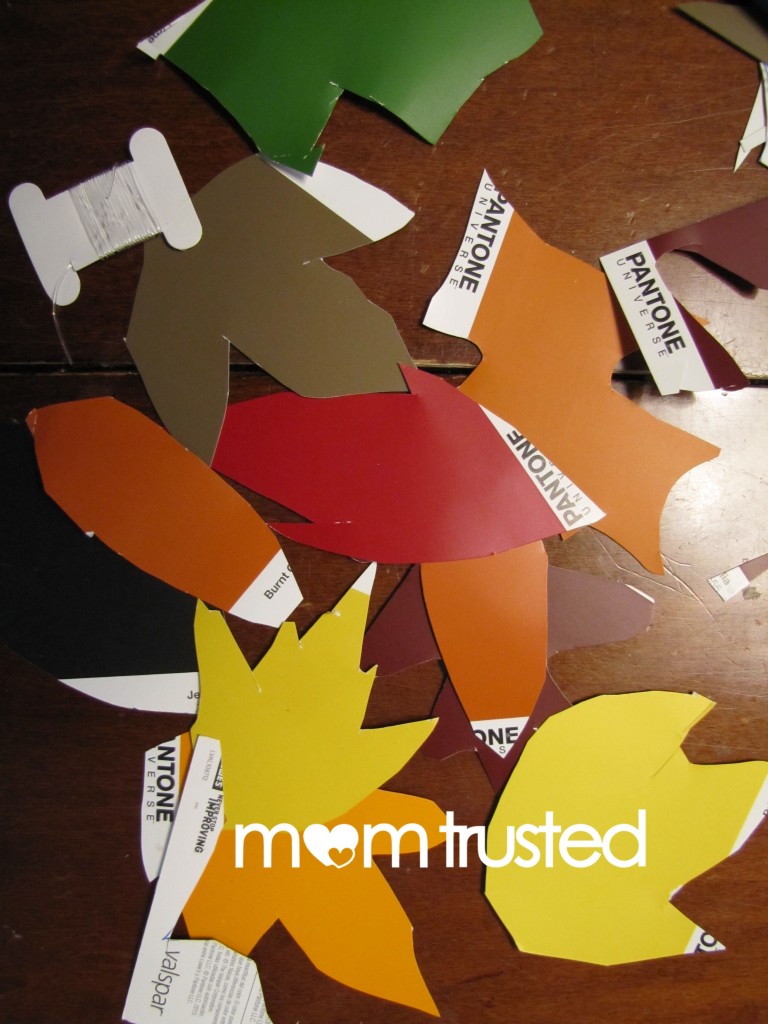 The resulting necklace was certainly a seasonally appropriate fashion statement, and makes a great gift for a design-lover friend.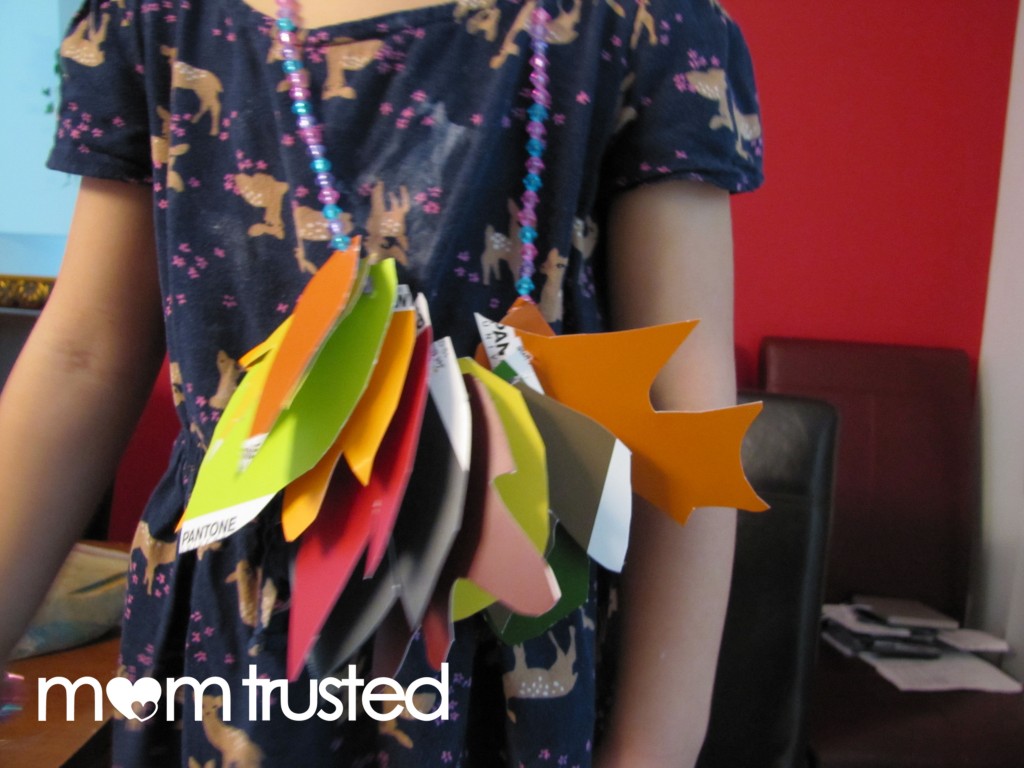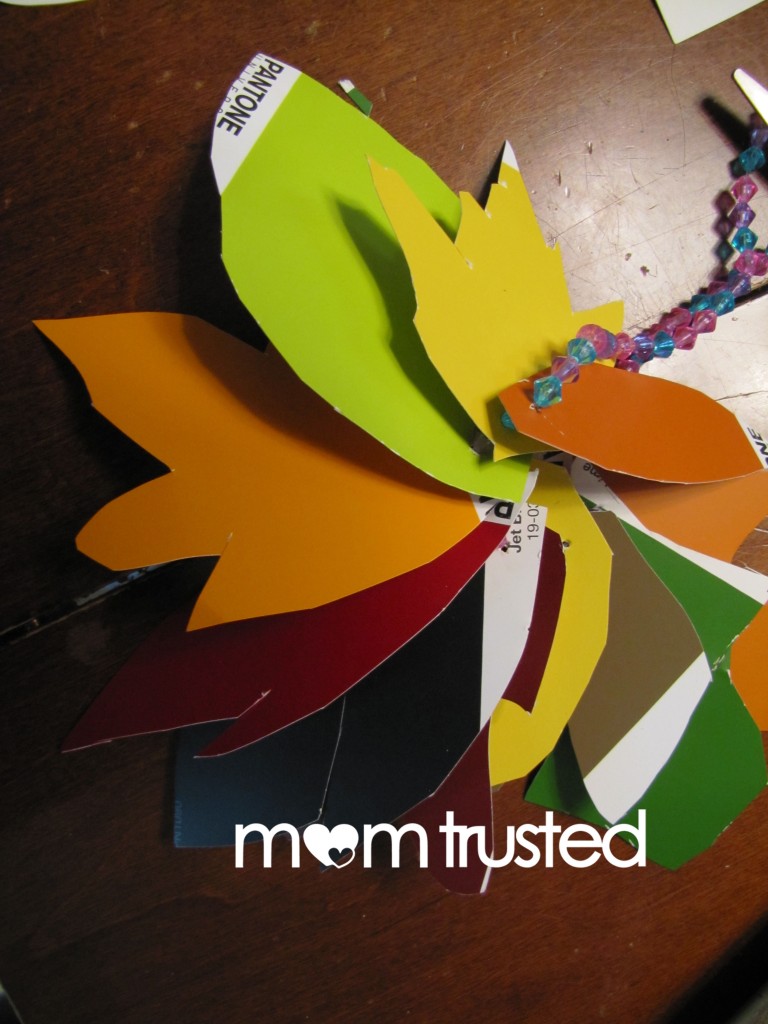 ---