Fall Leaves Mobile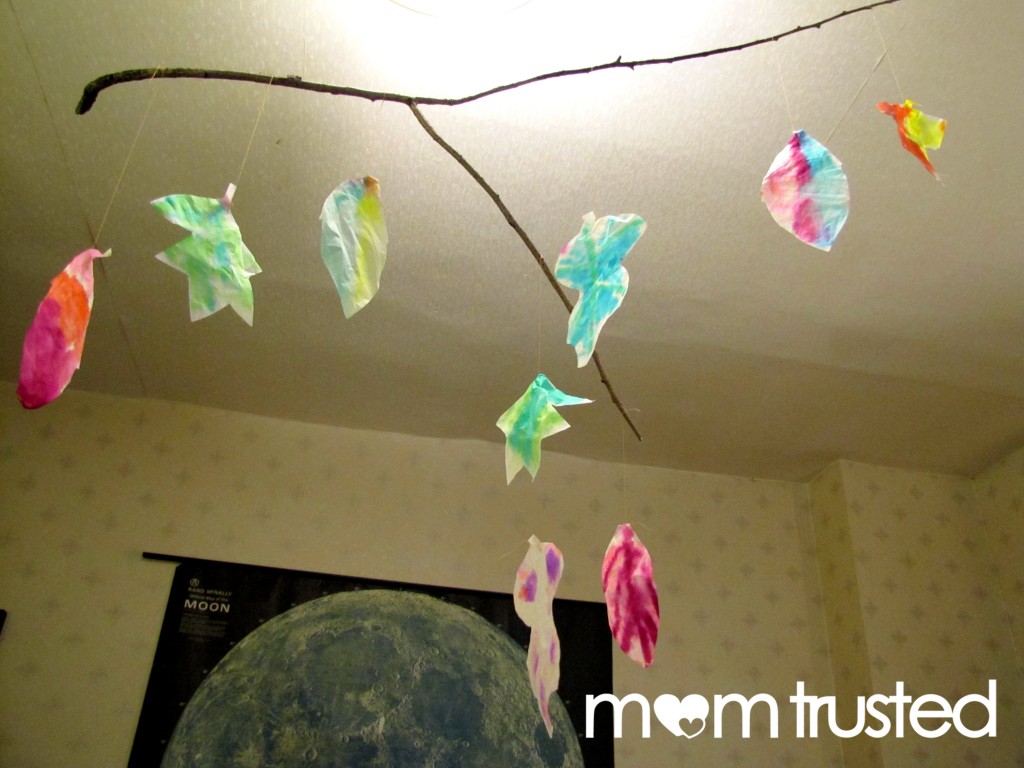 Make this beautiful leaf-mobile to hang in your space!  Kids will have fun learning about warm and cool colors, and the whole family will be able to enjoy your mobile once it's hung!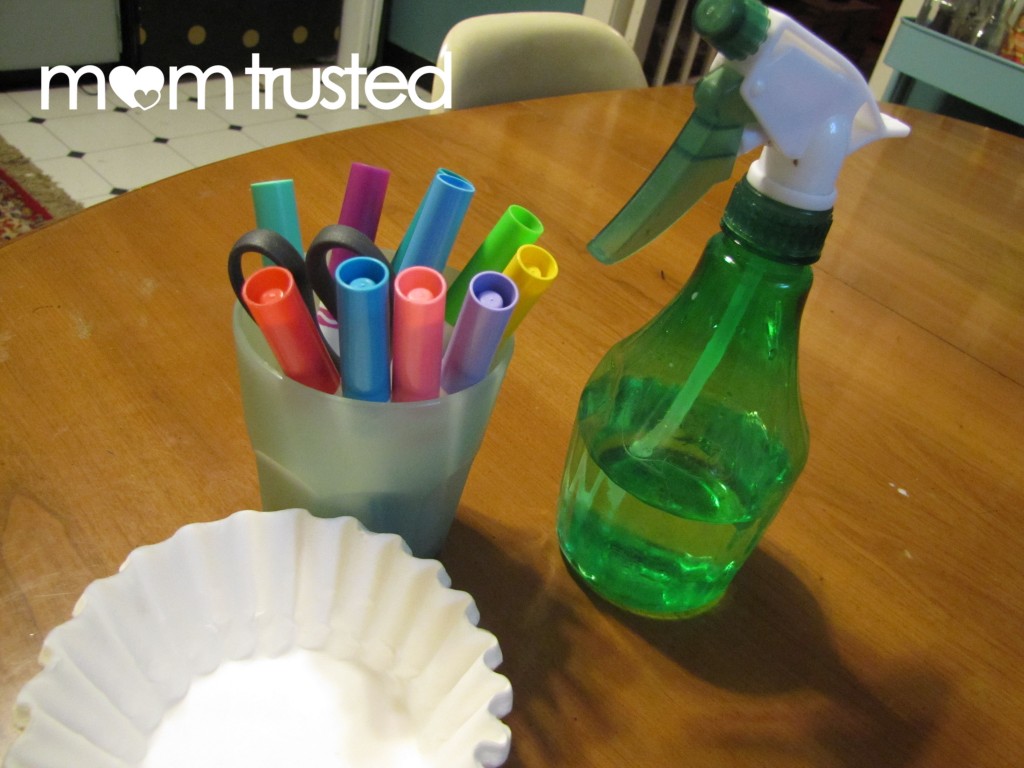 This project is fairly quick, easy, and cheap (three big plus's in my book).  We used
coffee filters (white work best)
scissors
washable markers (no Sharpies or permanent markers for this one)
spray bottle with water
thread
a stick from the yard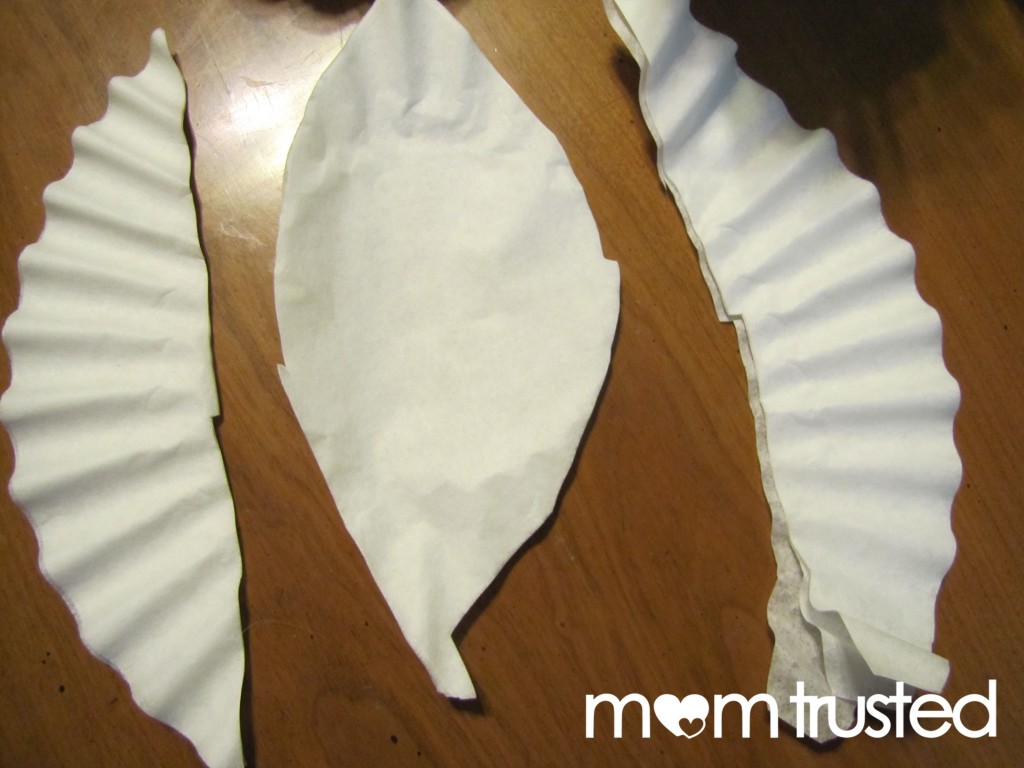 First, cut some leaves from coffee filters.  You could trace real leaves from your yard, or freehand some different shapes like we did.  I made some loosely based on elm, maple, and ginko leaves, and some were more…imaginary.  Kids can totally help with this step!  And if you want to make lots of leaves, it's easy to cut through several layers of coffee filters at once.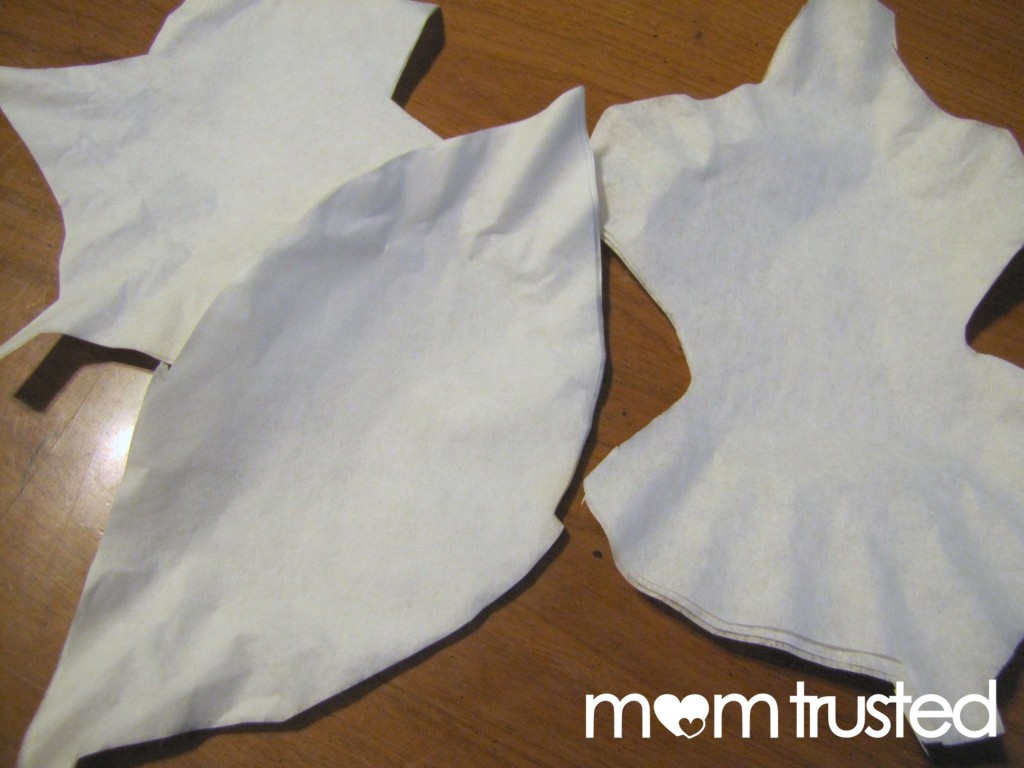 Next step is to color them in!  Use washable markers for this step.  We talked about hot and cool colors, and drew inspiration from the trees outside.  The coffee filters are a little fragile, so work with them carefully!  (If one rips, it's no big deal though – cut some more!)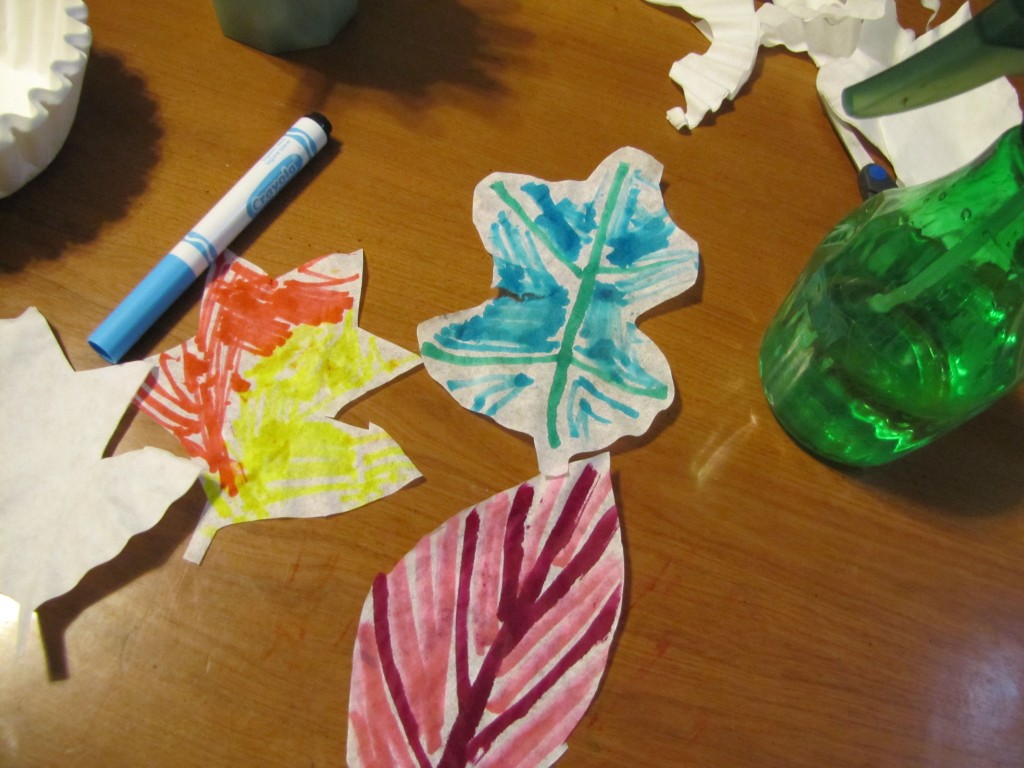 Spray the leaves with water.  The colors will bleed and mix, beautifully!  Let it dry on newsprint or cardboard.  Because the paper is so thin, they'll dry in about 15 minutes.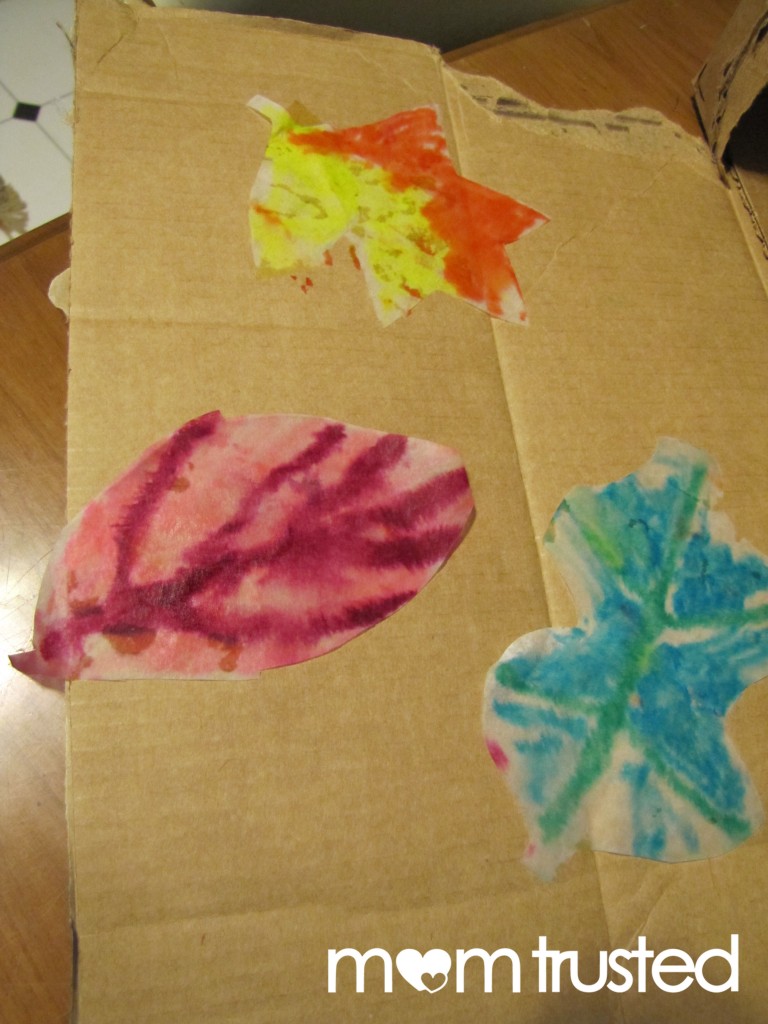 Find a perfect stick, and arrange your leaves on it using lightweight thread or fishing line.  I used regular sewing thread, and it worked great.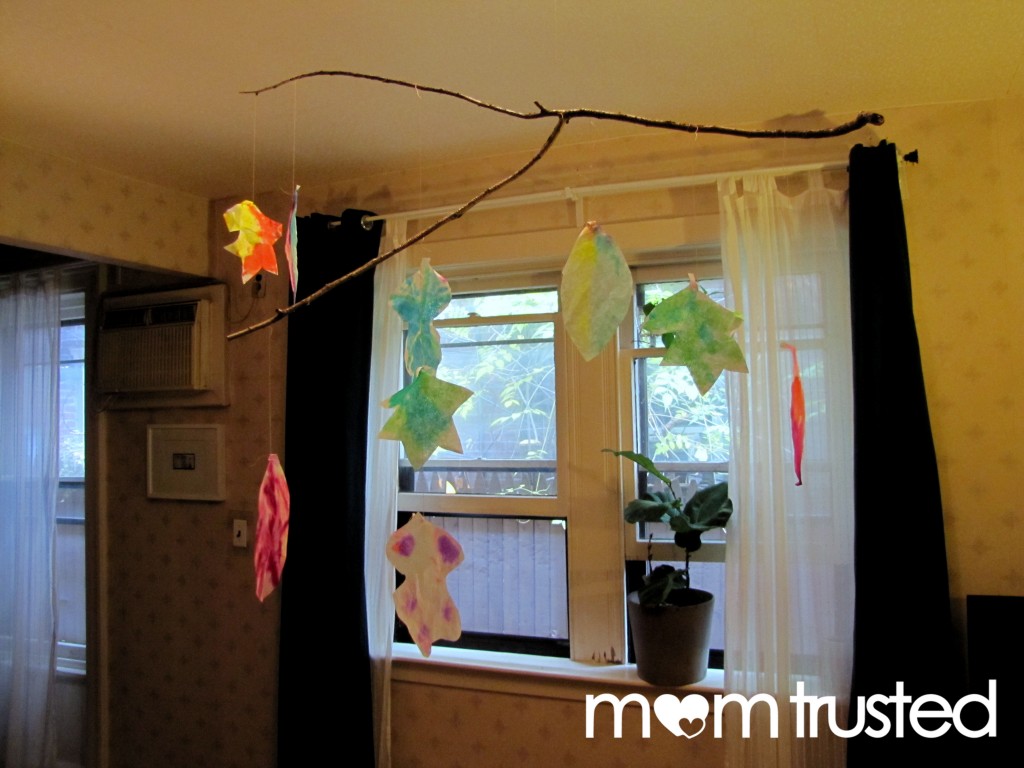 Finally, find a good spot to hang your masterpiece!  Enjoy falling leaves inside this Autumn!
---