Spirit Animals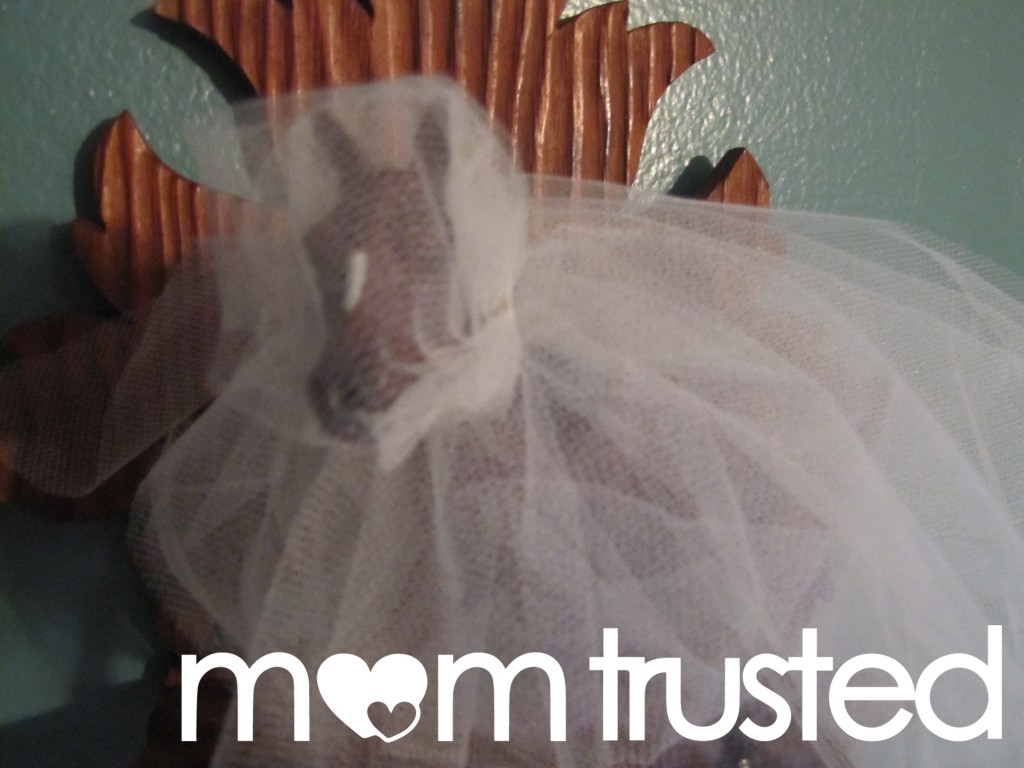 If your world is anything like mine, Halloween costumes are a hot topic around this time of year.  I keep a running list of costume ideas going year-round, so we don't get caught clueless at the end of October, and I've got plenty of bits and pieces for a variety of personas saved from years of dress-up.  We've even got a bunch of pet costumes on hand so the kitties don't get left out.  Know who doesn't often get to dress up though?  Toys.
This year, while the whole family settling the who-should-be-what conundrum, take a few minutes and spookify some toys!  We started with a horse, and then moved onto some Jurassic ghosts. Next up might be some dolls!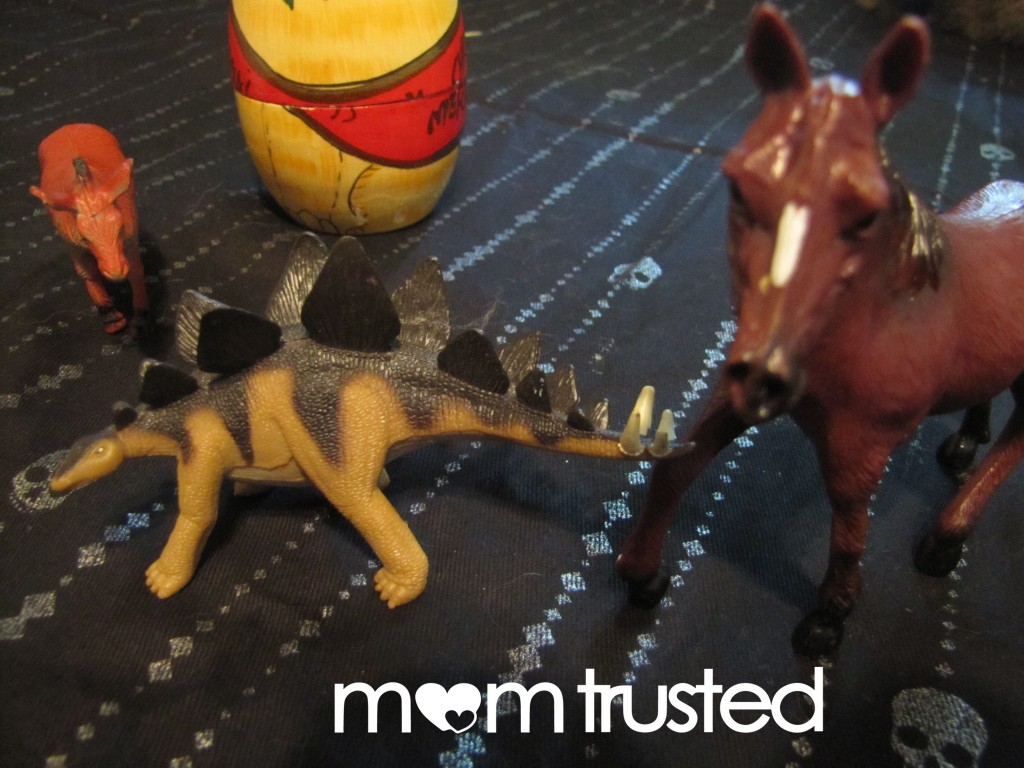 You'll need:
white or grey toulle (I happen to have loads and loads for some big ideas I've got cookin' but you could make do with as little as a yard or two for this project)
scissors (mom scissors or safety scissors, if you've got an aspiring seamstress in the house)
white thread
measuring tape
animals or dolls who want to dress up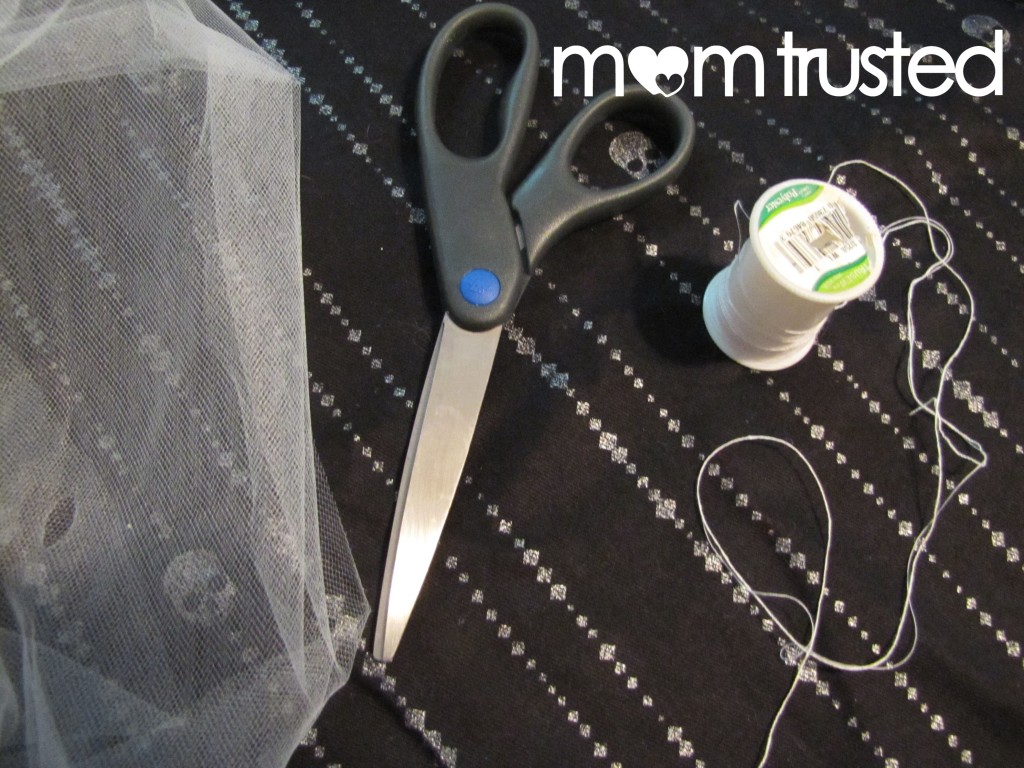 First, cut a strip of toulle that is roughly 8-10″ wide.  For bigger dolls or animals, you'll obviously want to cut wider strips.
Measure your animal from the ground, up over their head, and back down the other side.  This is a good "mathy" job for kids that are good with numbers!  Talk about the difference between inches and centimeters, or ask your kid to "double" the animals height, and see if he or she can figure out the procedure to do so.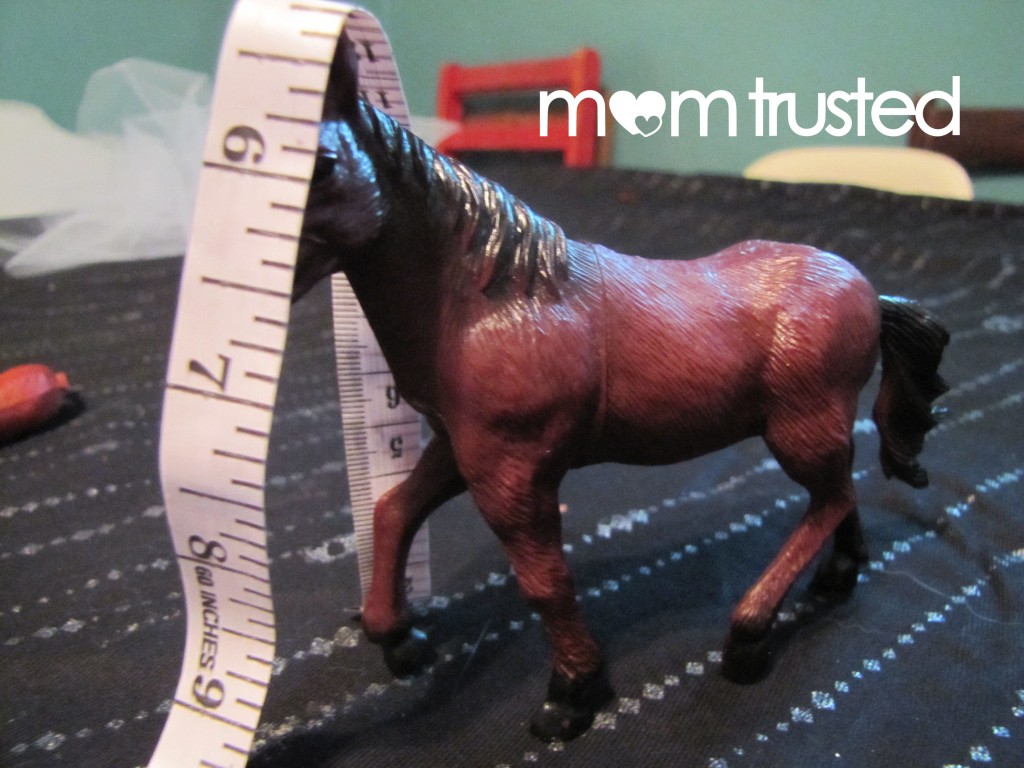 Cut two or three lengths from the strip of toulle.  These don't have to be exact (and will probably even benefit from some raggedy edges), so if you're working on scissor skills at your house – this is a good project to let your kids go at it with the scissors!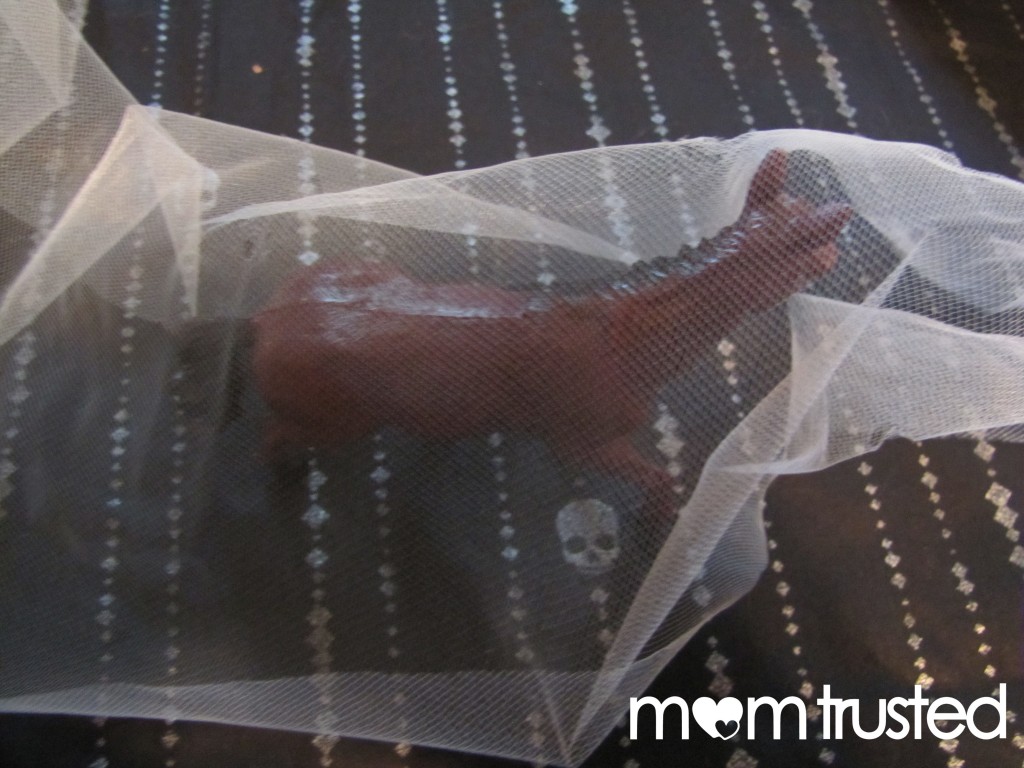 Drape the toulle in layers over the animal's head, and secure with a bit of white thread, string, or yarn (thread looked the best/disappeared the most).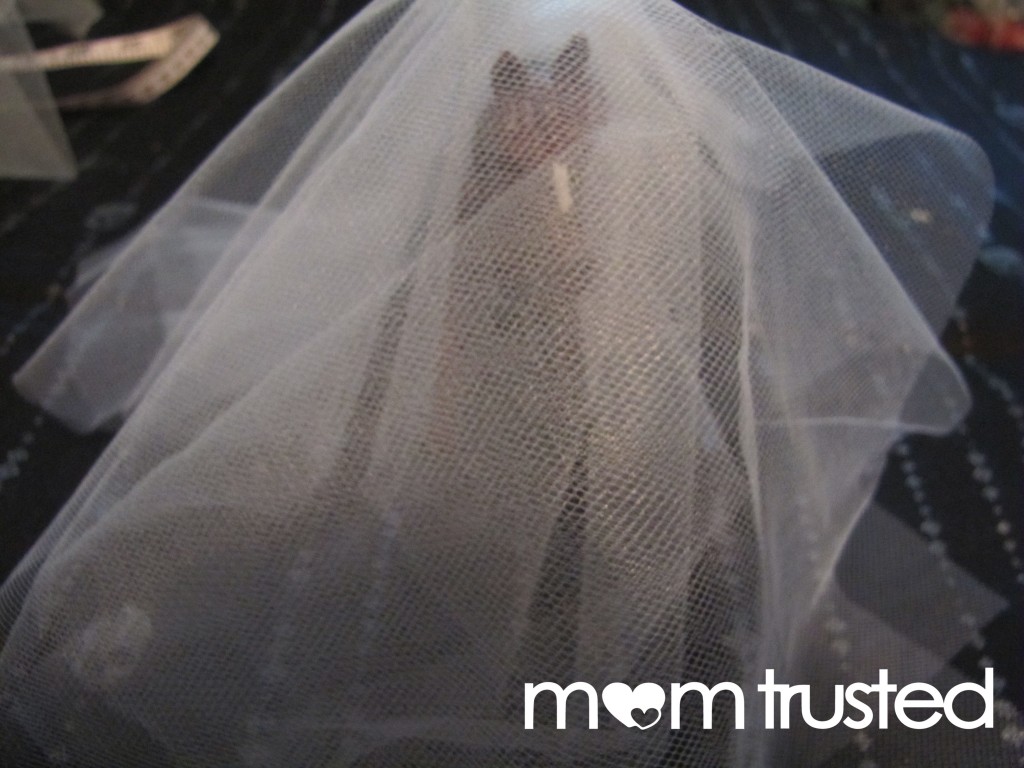 Now you've got a spooky ghost pony (or ghost cow, or ghost doll, or ghost Barbie and Ken, or ghost Transformer, or ghost Skywalker?)! Perfect for setting a eerie tone in your house, or for scaring your other toys!  BOO!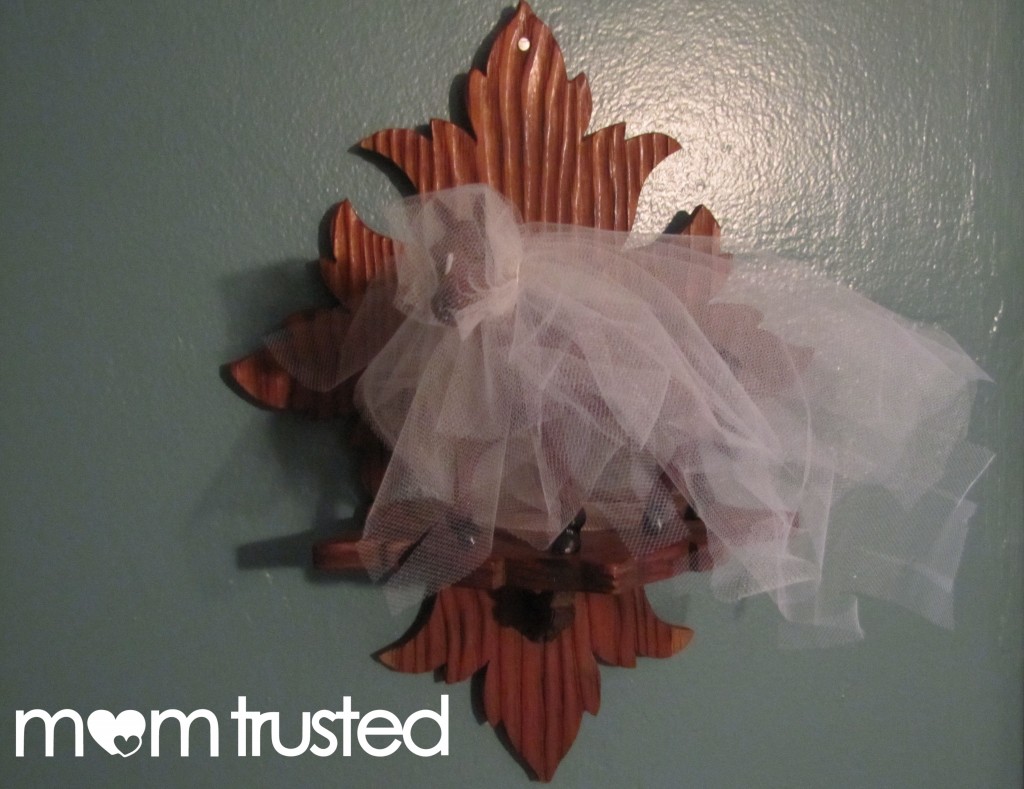 ---