Play With Your Food: Pizza Fun Faces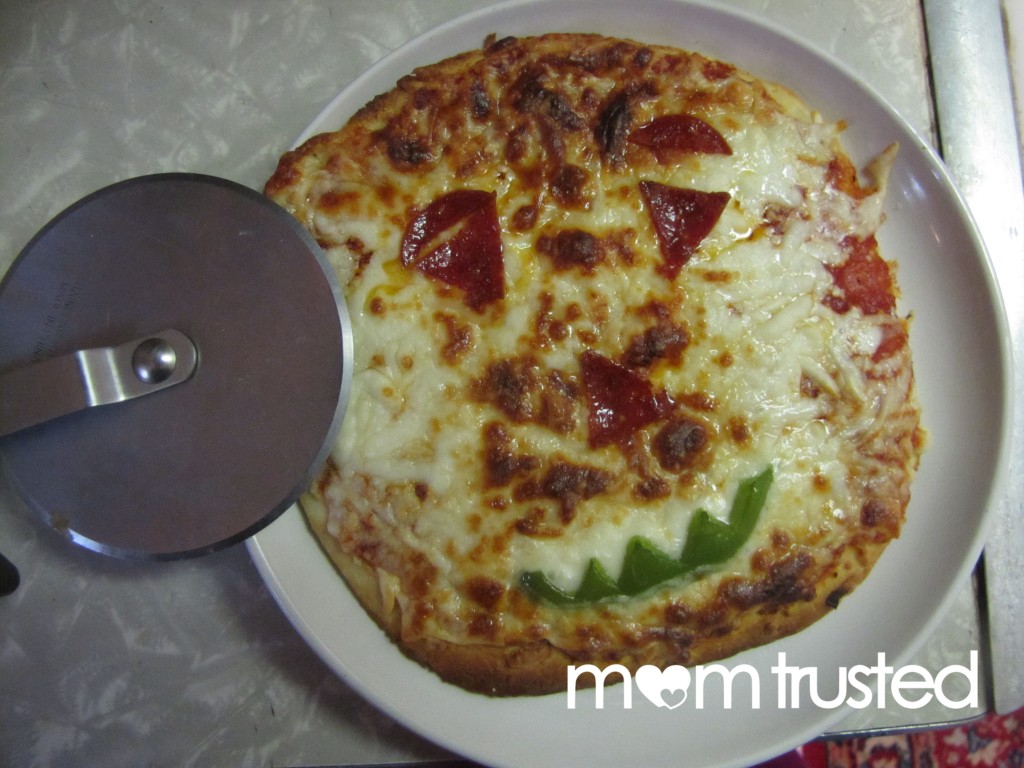 Spice up an easy meal by encouraging your kids to really play with their food!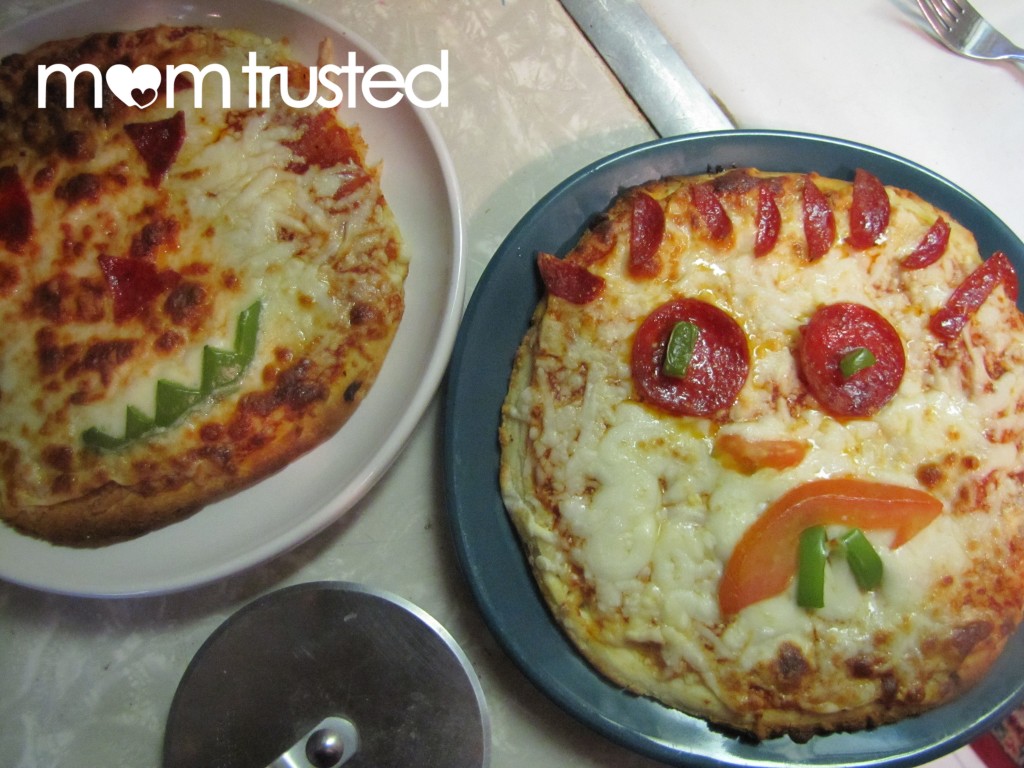 Here's an easy project on a day when you might not really have time to do anything but make dinner.  Use pizza toppings (we used pepperoni, green peppers, and tomato) and some little frozen pizzas.  Or you can easily make your own pizza dough for an even tastier result!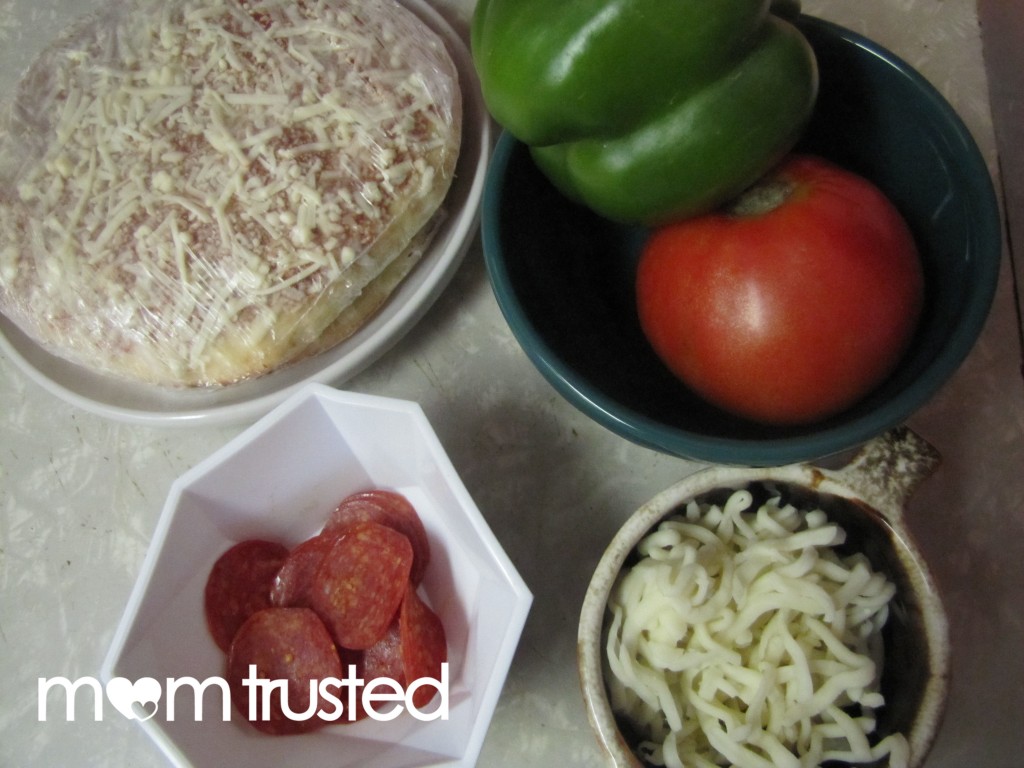 Use
store bought frozen pizzas (or make your own!)
toppings
kitchen sheers and/or a knife
Prepare lots of toppings in various shapes for your kids to pick through.  We found that just as many toppings went into mouths while we were still in prep-phase – but that's fine!  Just make sure to cut extras.  We made triangles, circles, straight lines, and (on request) some crazy mouths.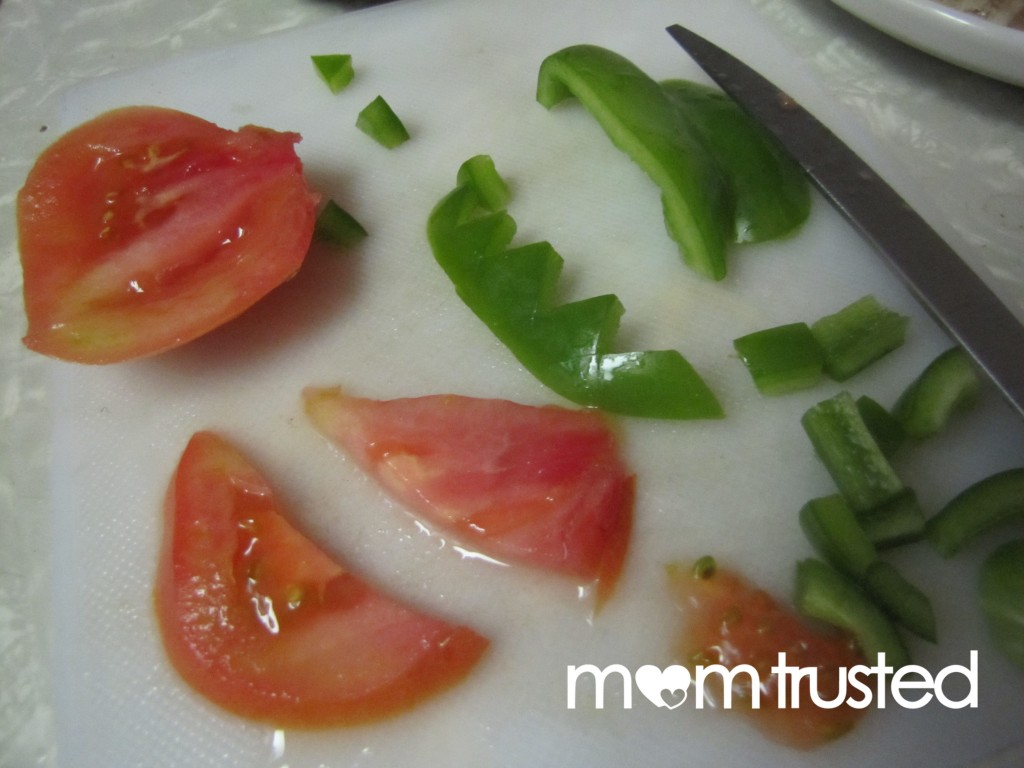 Let your kids arrange their toppings into faces.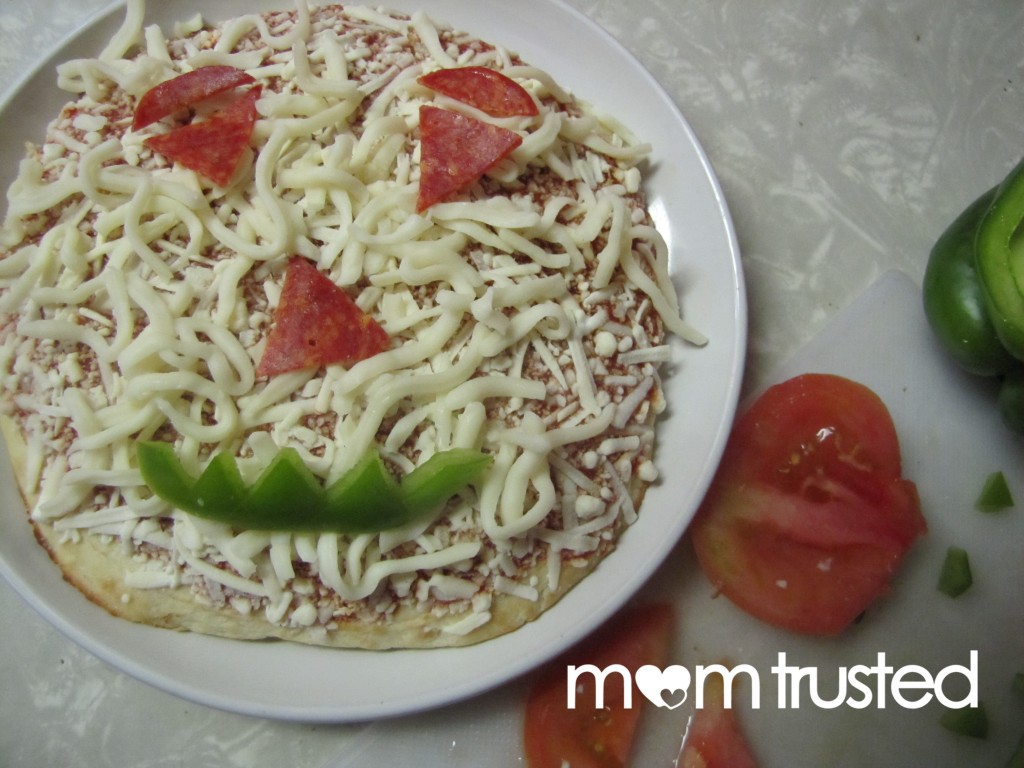 Bake and enjoy!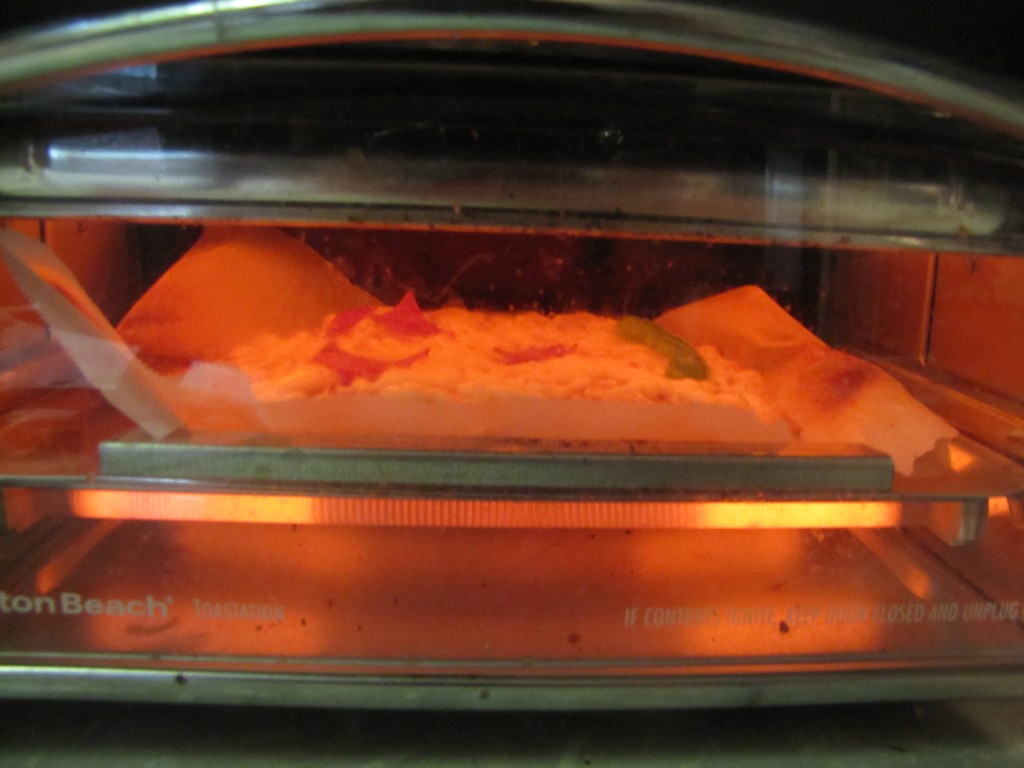 Hopefully they're as tasty as they are fun!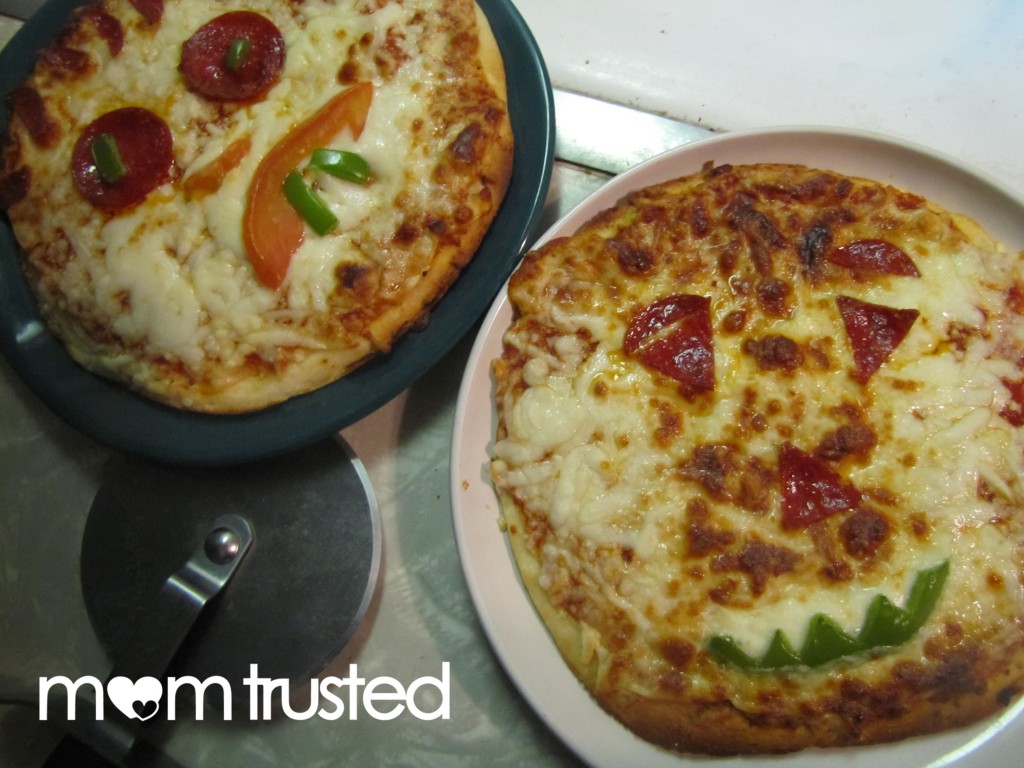 ---