Milk Jug Skull Lanterns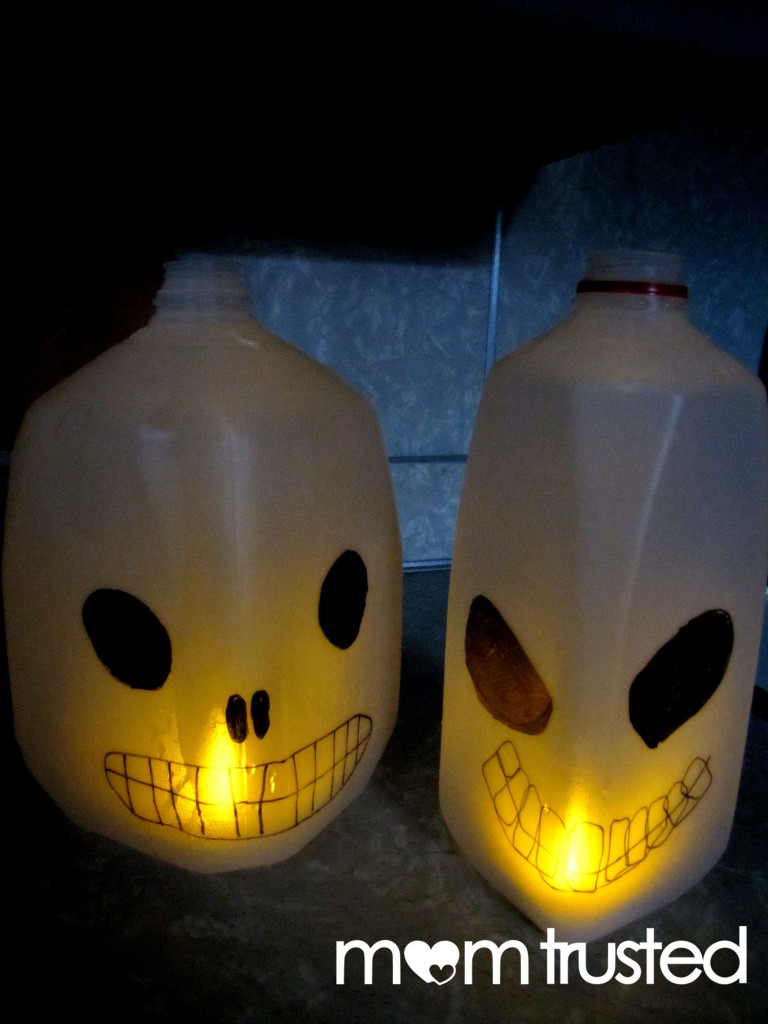 Use a few materials that you might already have on hand to make these spooky milk jug skulls!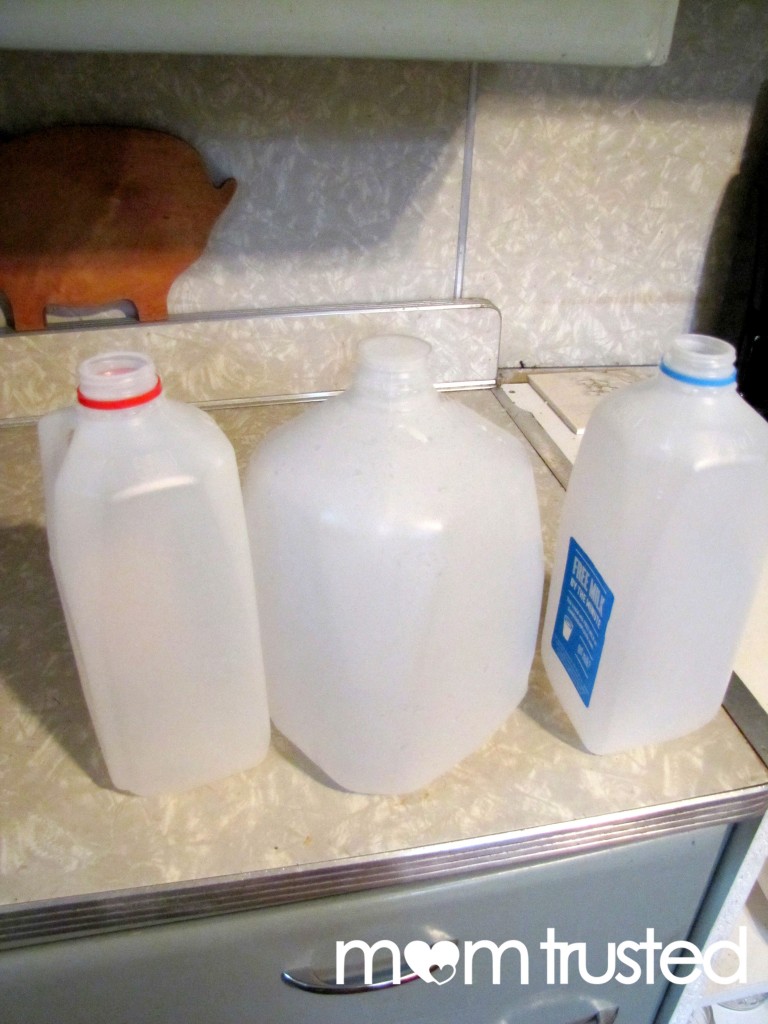 I saw some of these on someone's stoop the other night and thought we have got to try that!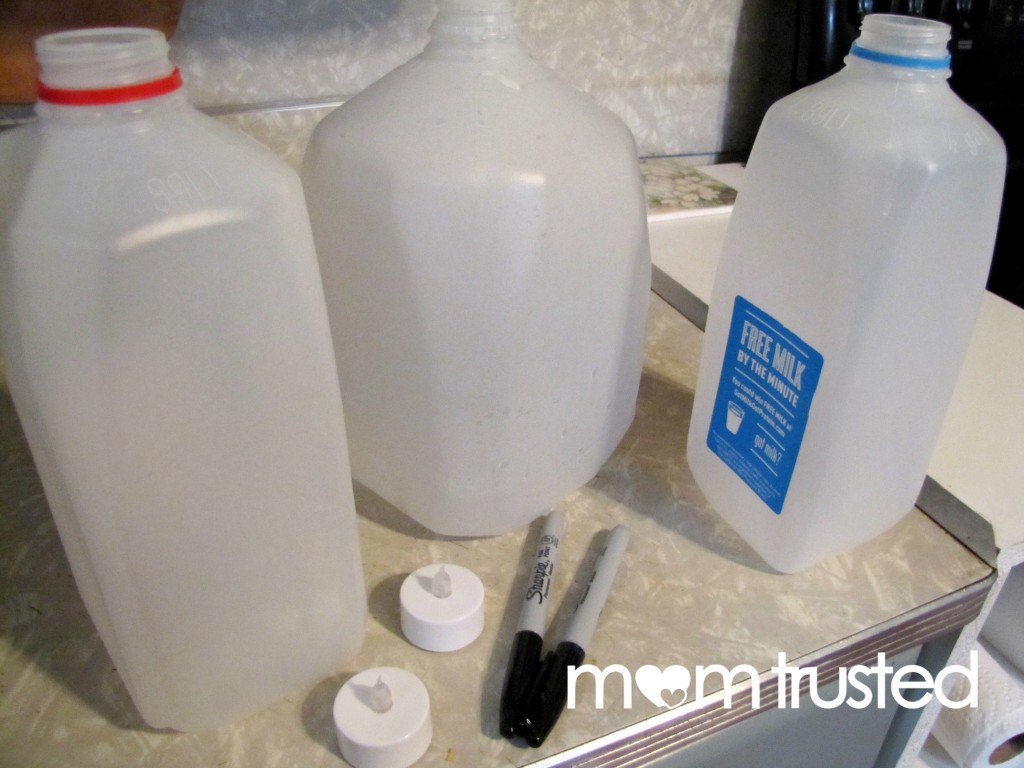 This simple craft calls for just a few supplies, doesn't take long, and makes a big impact in the dark! We used
milk or spring water jugs (half gallon and gallon)
sharpie
sharp knife
LED candles
First, clean your empty milk jug with soap and water, and let it drip dry (you don't want to smell sour milk, right?)  You may have to remove some stickers, which can be tricky!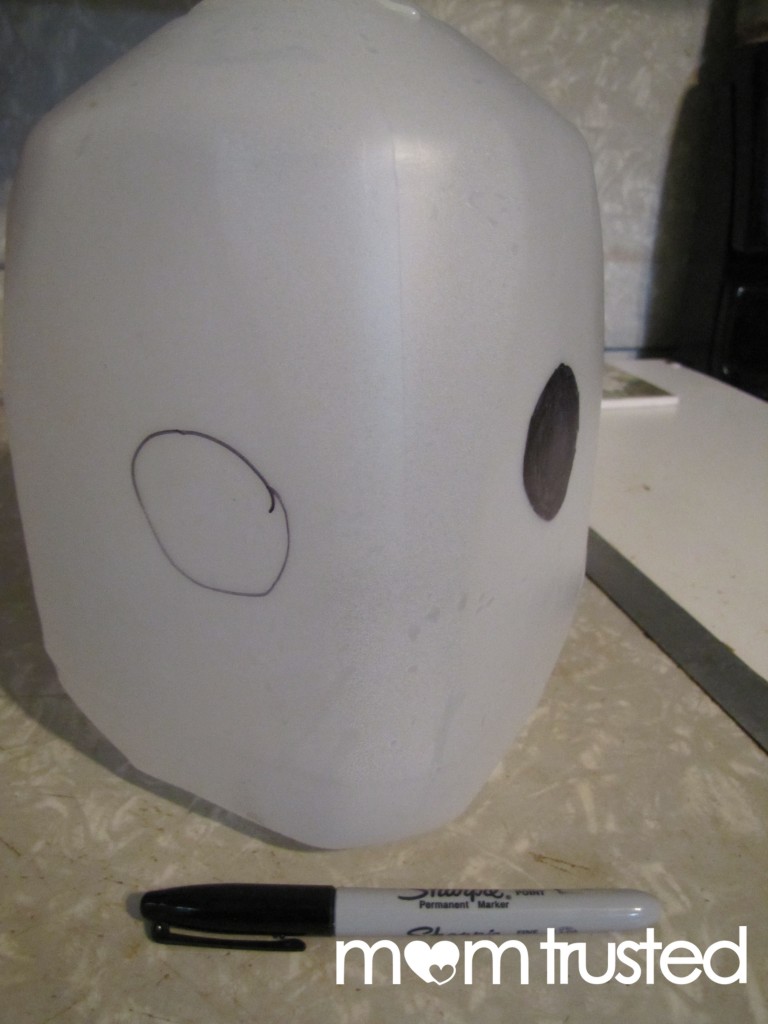 Next, draw a spooky skull face on your milk jug. We drew ours on the sides opposite the jug handle.  (As luck would have it, this was also the side without any sticker residue).  You can go simple or complicated with the skeleton face – I think eyes and teeth are the most important parts!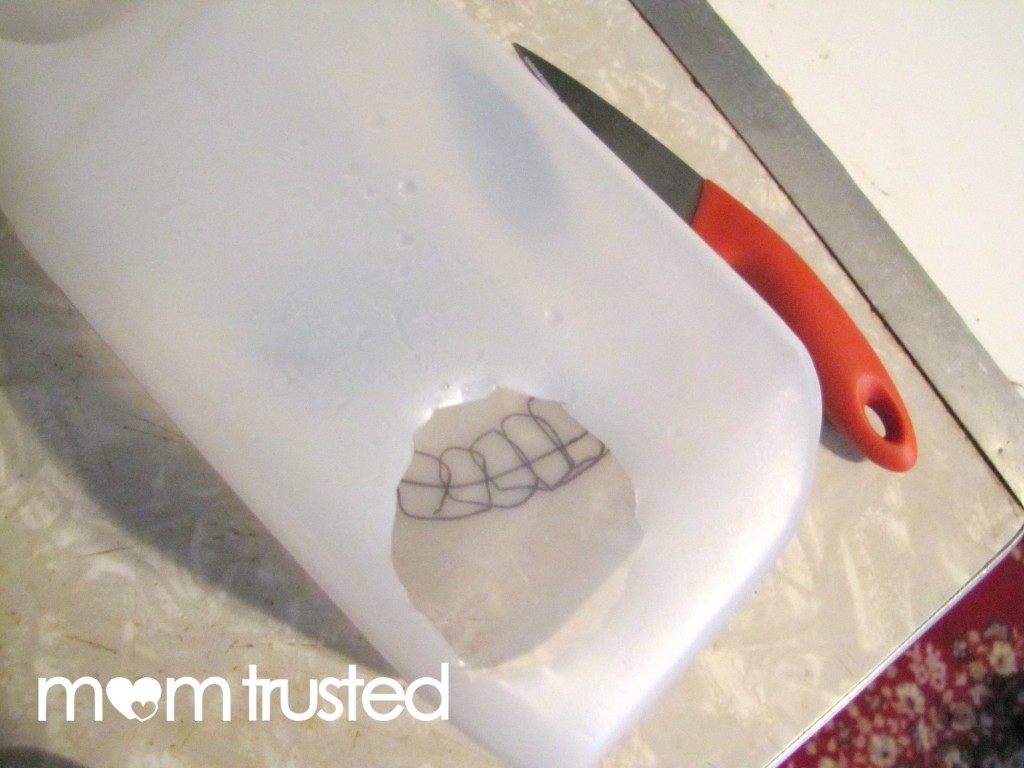 Finally a grown-up should cut a small hole in the backside, big enough to fit a LED tealight.
Voila! A simple but spooky Halloween lantern!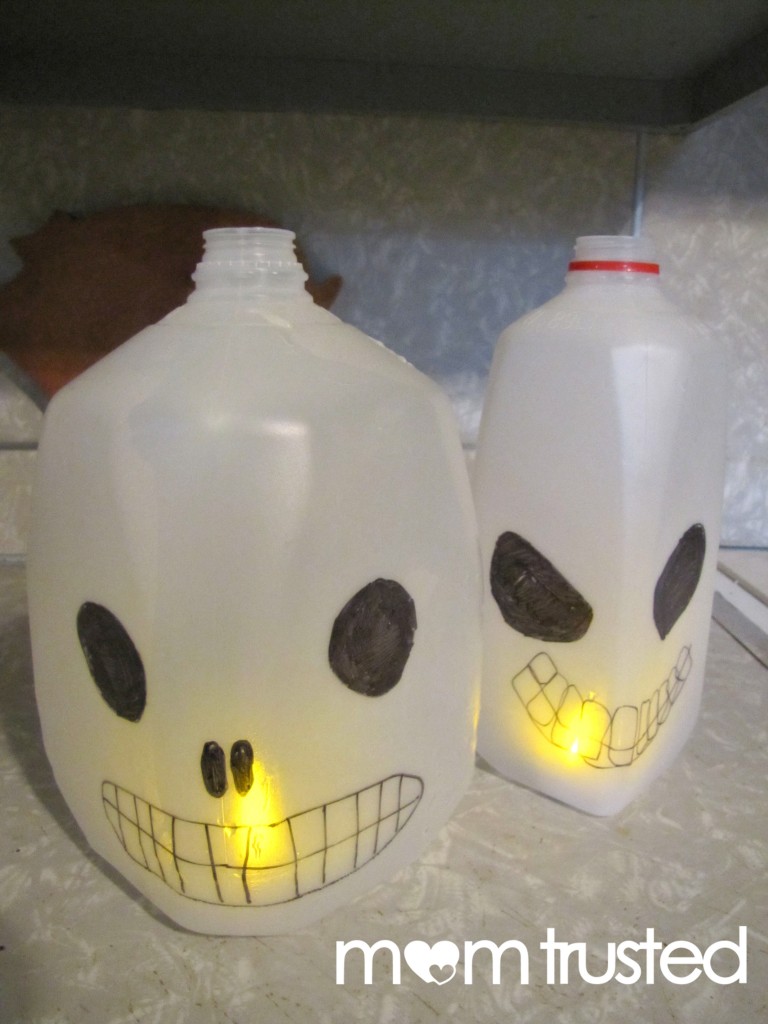 ---