Preschool Lunch: Predipped Veggies
This is an easy dish for kids to help make, and it is perfect for lunches and picnics. Save space and have less leakage with this veggie dip tip!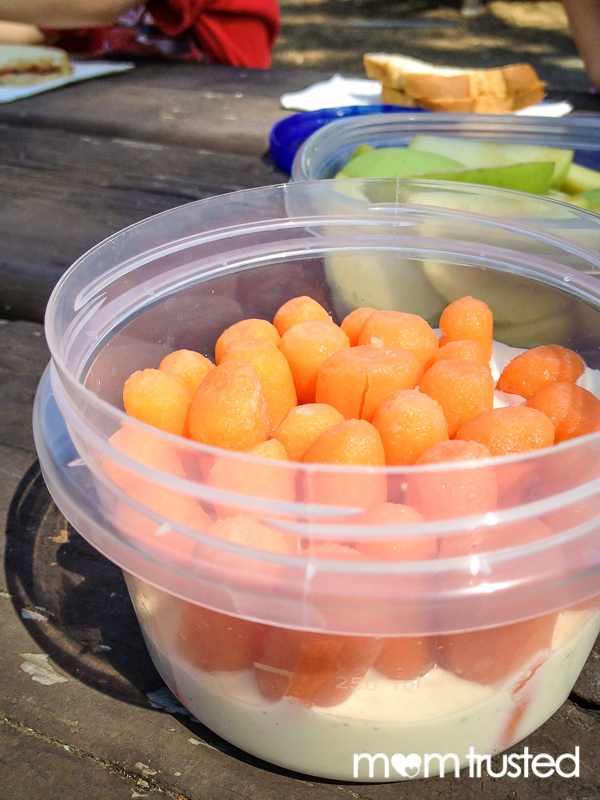 First you will need a container tall enough to stand your vegetables in. We used baby carrots, but any kind of dippable veggie will work.
Put about an inch of your favorite dip or salad dressing in the bottom of the container. Have your child help you stand the veggies in the dip, starting at the edges and working in (so they can hold each other up).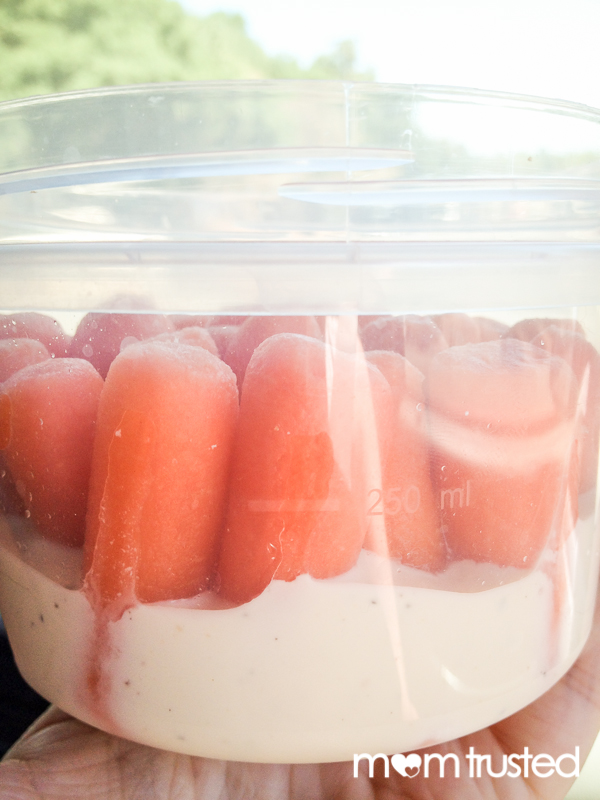 When you are finished, you will have a whole dish of veggies, ready to eat.
Just pull one out – already dipped.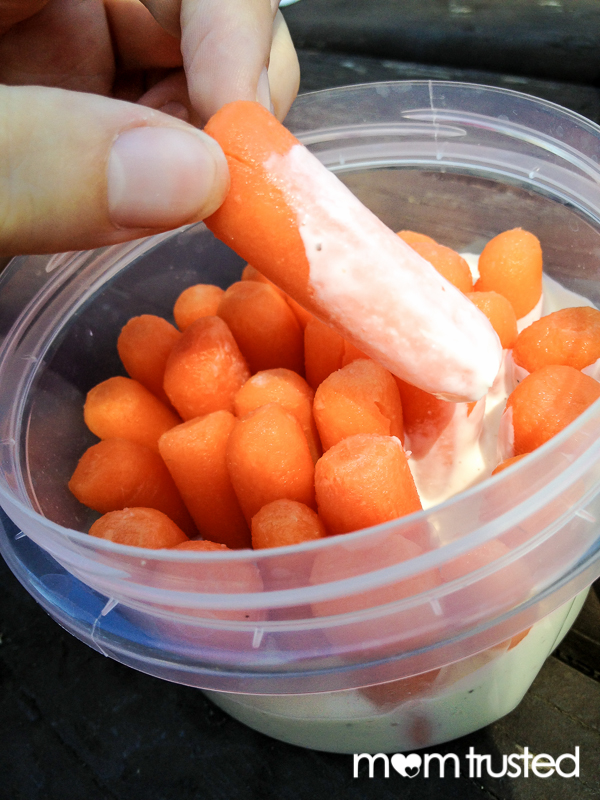 ---