Homemade Time-Out Glitter Bottle Timer
Make these sparkly glitter bottles with your preschooler.  They are fun to play with but have also been serving another use: Time-Out Timers!  Have your child shake the bottle when upset, and then watch it settle to calm down.  When everyone is settled down, normal life can resume.
All you need: empty water bottles, glitter, baby oil, water, and food coloring.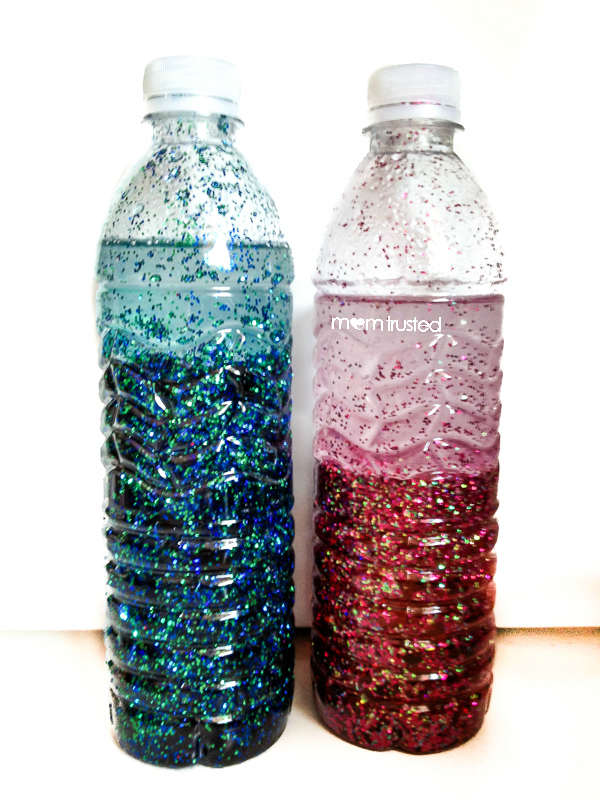 Start by pouring a couple tablespoonfuls of glitter into an empty bottle. We used two coordinating colors in each bottle.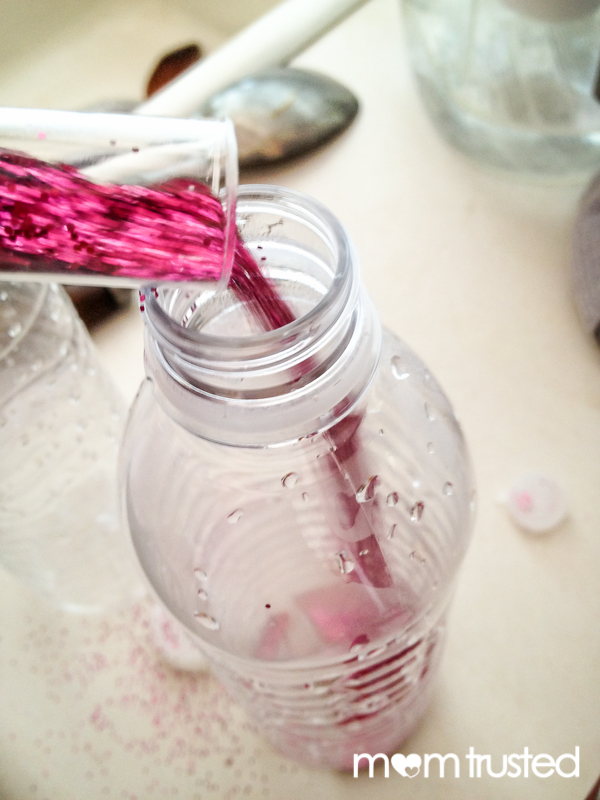 Add about 1/2 cup of baby oil (mineral oil).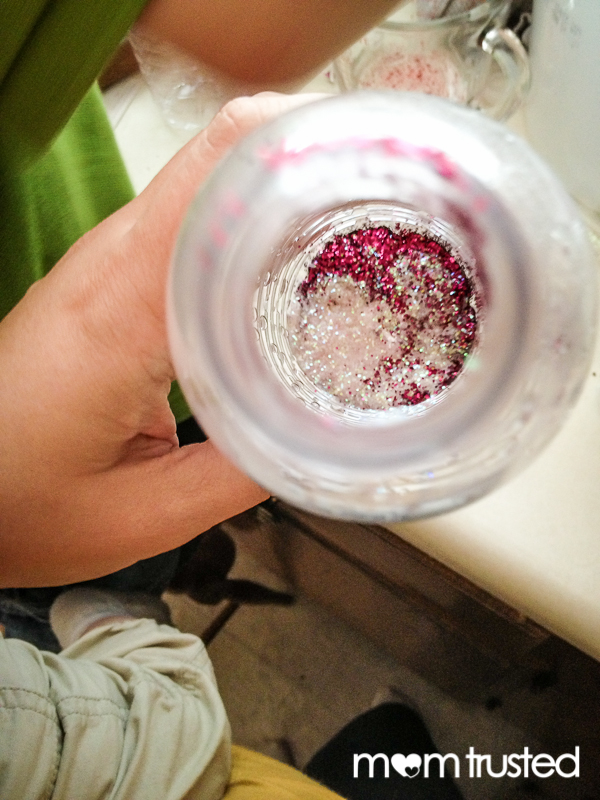 Stir a few drops of food coloring into a cup of water, and pour that in too.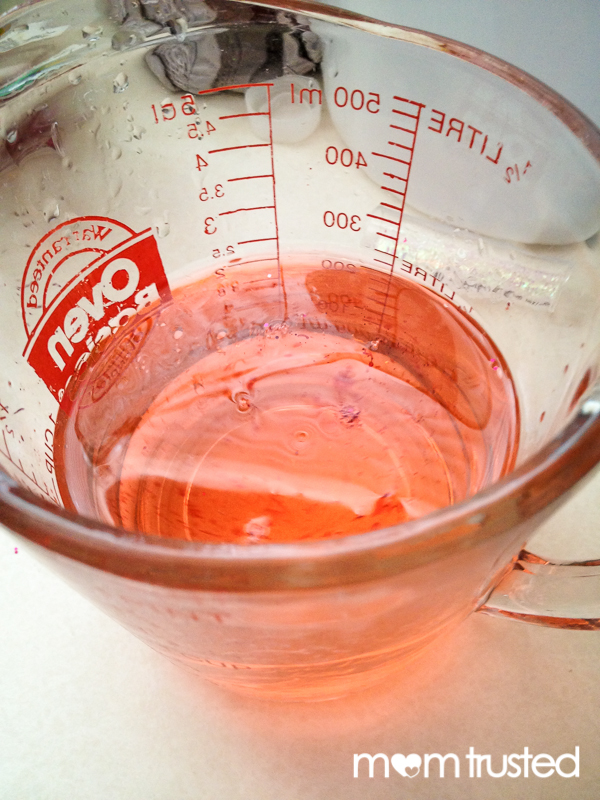 Put the lid on tightly and shake it up! Watch the ingredients separate, and then shake them up again.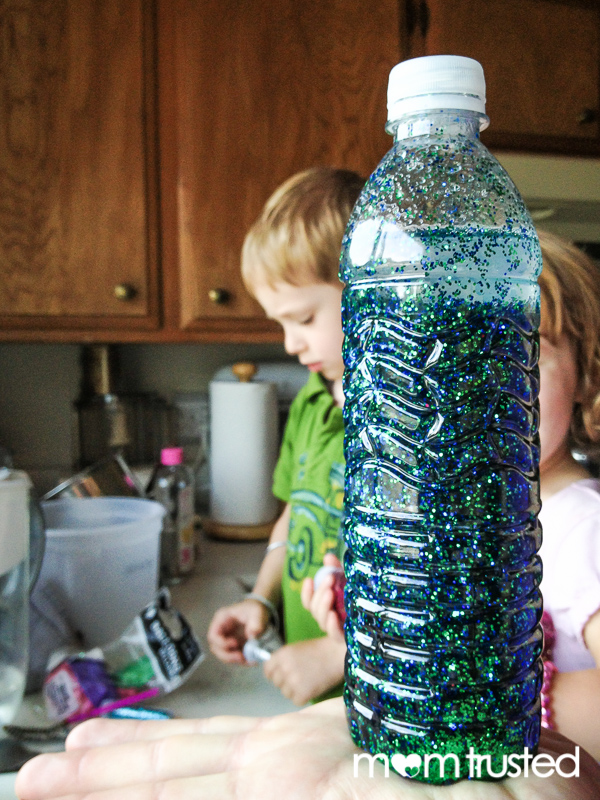 If you want to make sure the lid doesn't come off, you can apply a strip of glue to the inside before you screw it on.
---