DIY Scratch Art
Create your own scratch art paper and artwork!  I was amazed at how well this worked.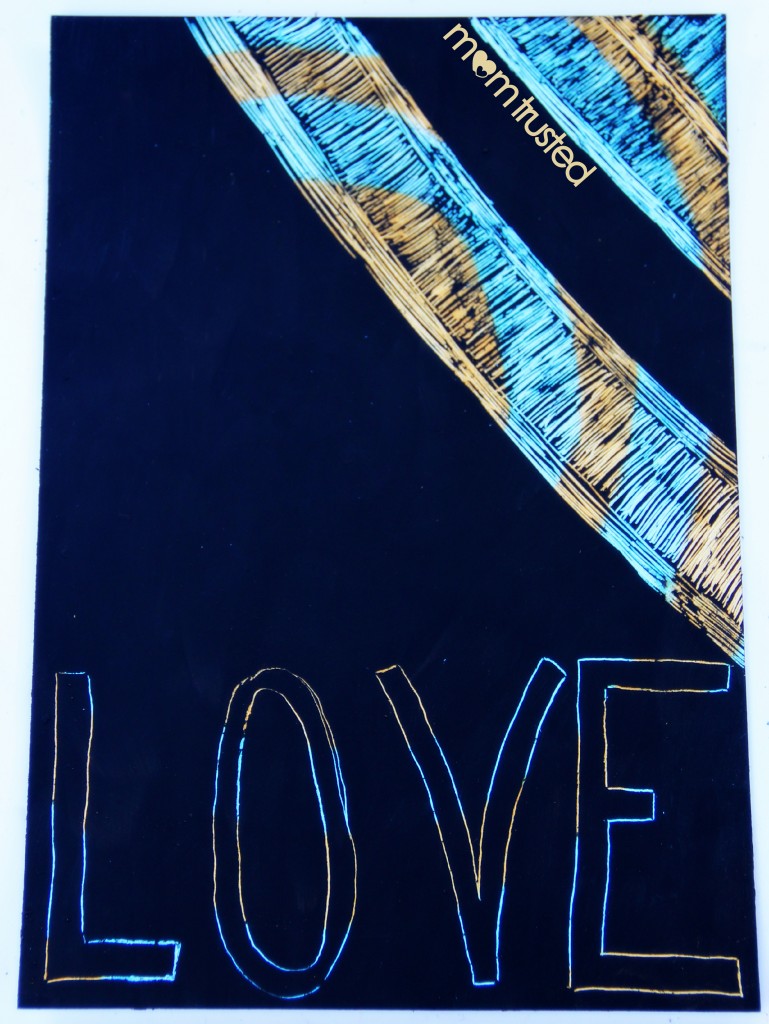 Here's what you'll need:
– Watercolor or Multimedia paper
– Oil pastels
– Acrylic paint (for traditional scratch art you'll want to use black)
– Paint brust
– Scratching tool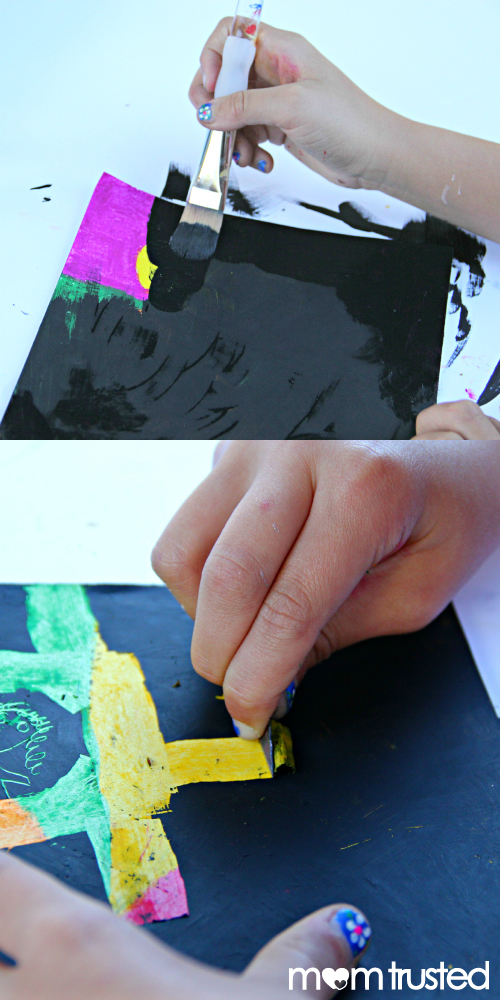 What to do:
1. Create a design on your paper with oil pastels.  Make sure you cover the entire page, leaving no white space.
2. Paint over the entire page with black acrylic paint.
3. Let the paint dry.
4. Once the paint dries, you'll be able to take your scratching tool to scratch off the paint into the design of your choice.  We did a corner design and some lettering at the bottom of the page.  If you use lots of strokes you can texturize areas of your artwork.

Please share you scratch art with us! Leave us a comment below with a link to your work.  There are so many fun things you could do with this project.
---