Rock Art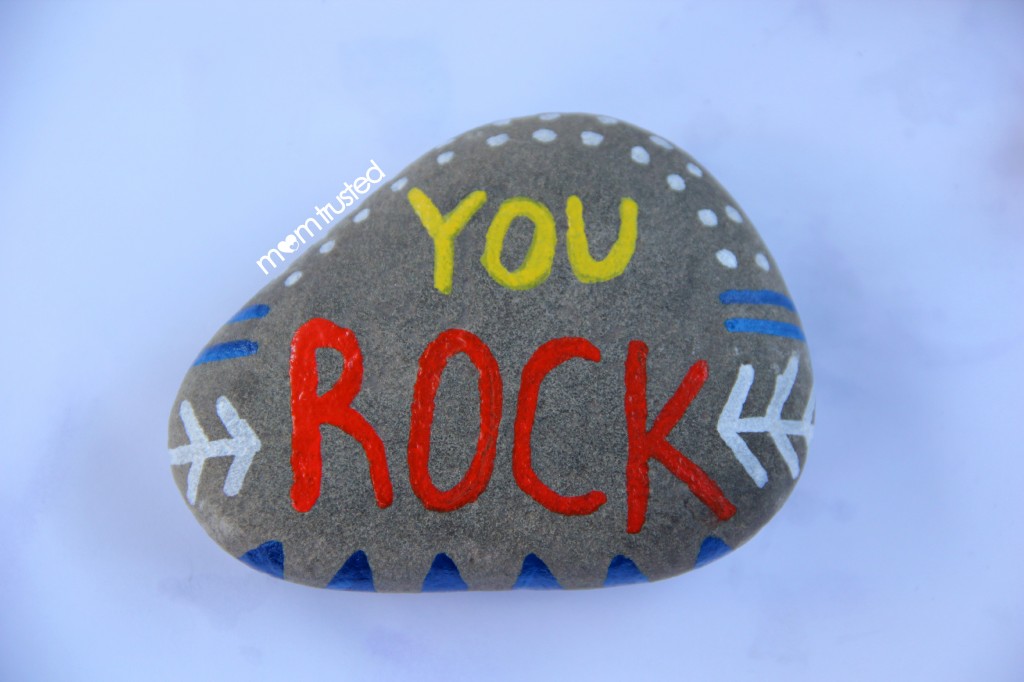 Kids love rock art…OK, I do too!  It's so much fun to find the perfect rock and write a message on it or paint a mini picture.
What you need:
– rock
– pencil
– paint pens
How to do it:
1. Go on a rock hunt.  Find a few great rocks with some flat areas for painting.
2. Clean the rocks with soap and water.  Sometimes you have to scrub to get all the dirt off.
3. Let the rocks dry.  (If you put them in the sun they dry super fast.)
4. Once your rocks are completely dry, use a pencil to draw your design on the rock.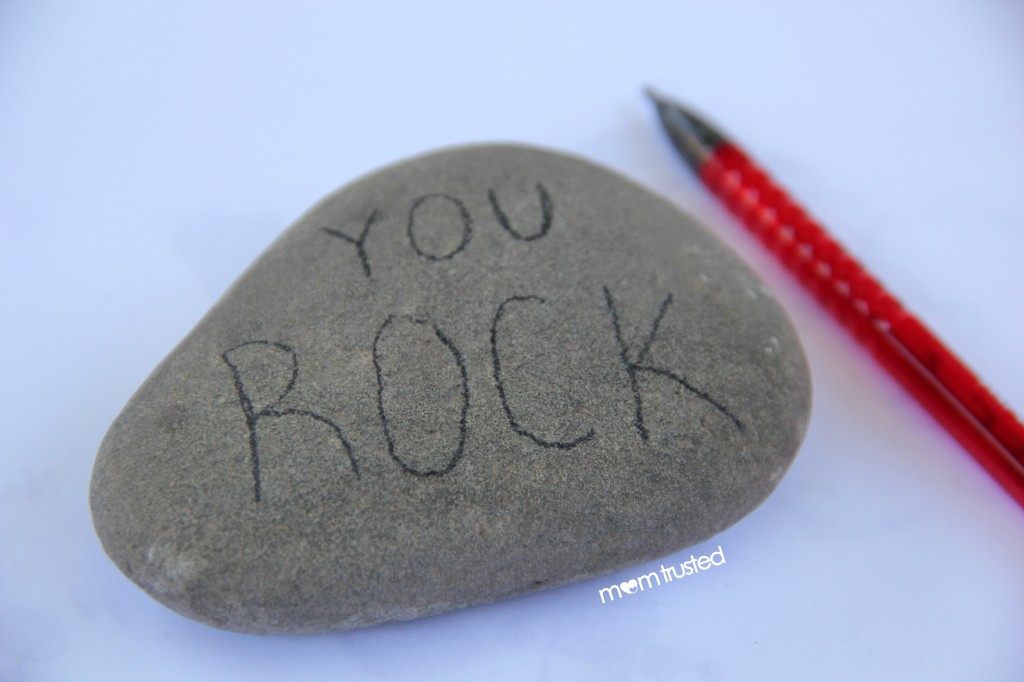 5. Get out your paint pens and get creative!  Paint your message or picture.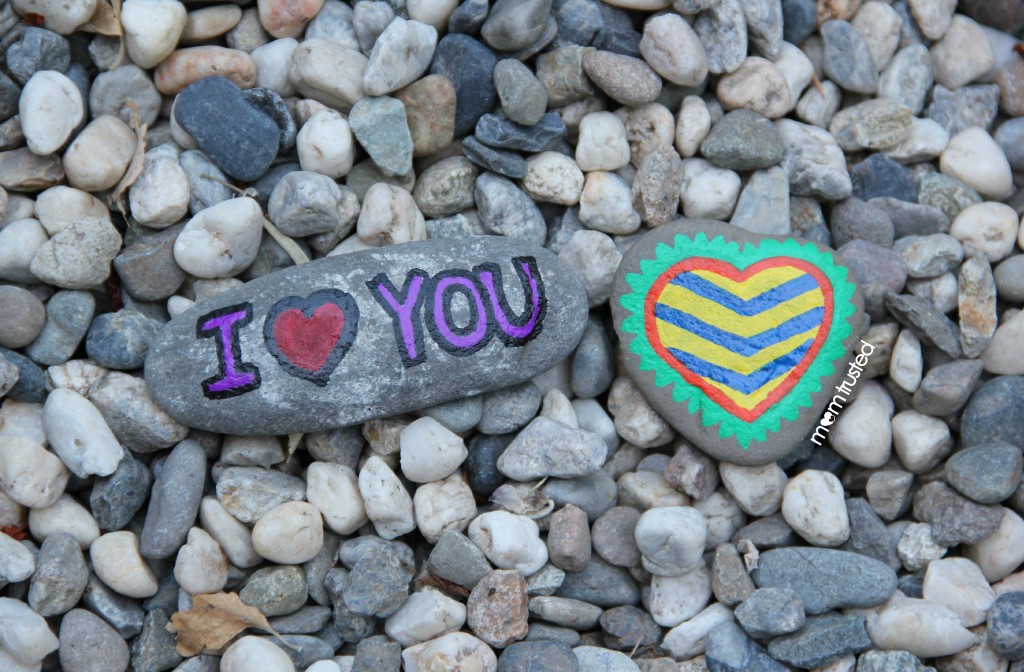 6. Let the paint dry completely.
7. Give your creation to a friend, put it on your desk at work, or hide it in your kids sandbox. ;)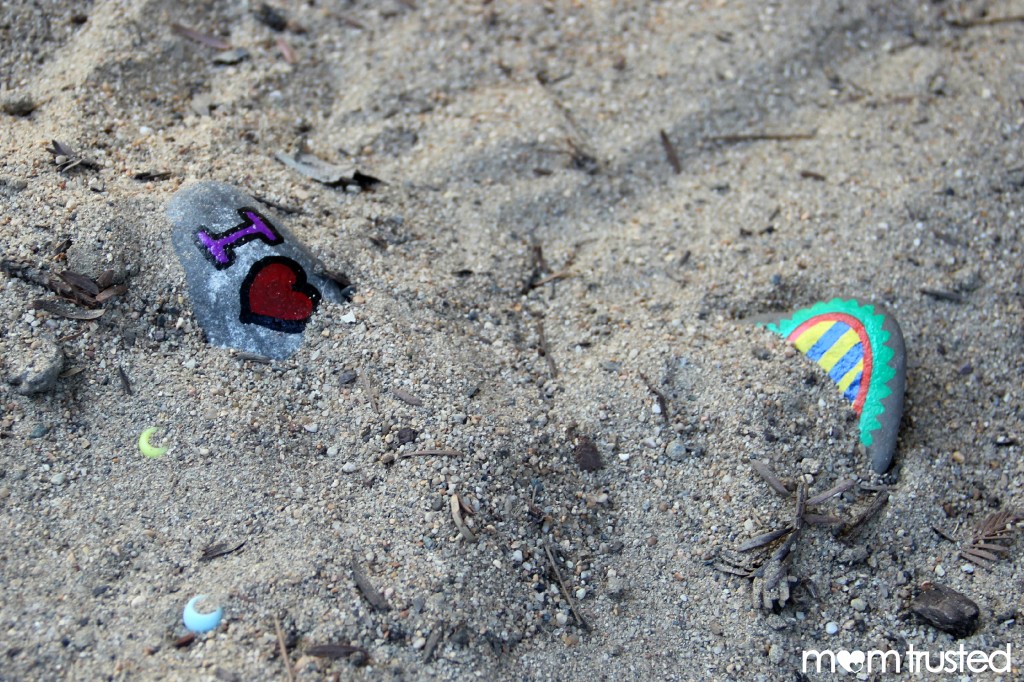 And remember…You Rock!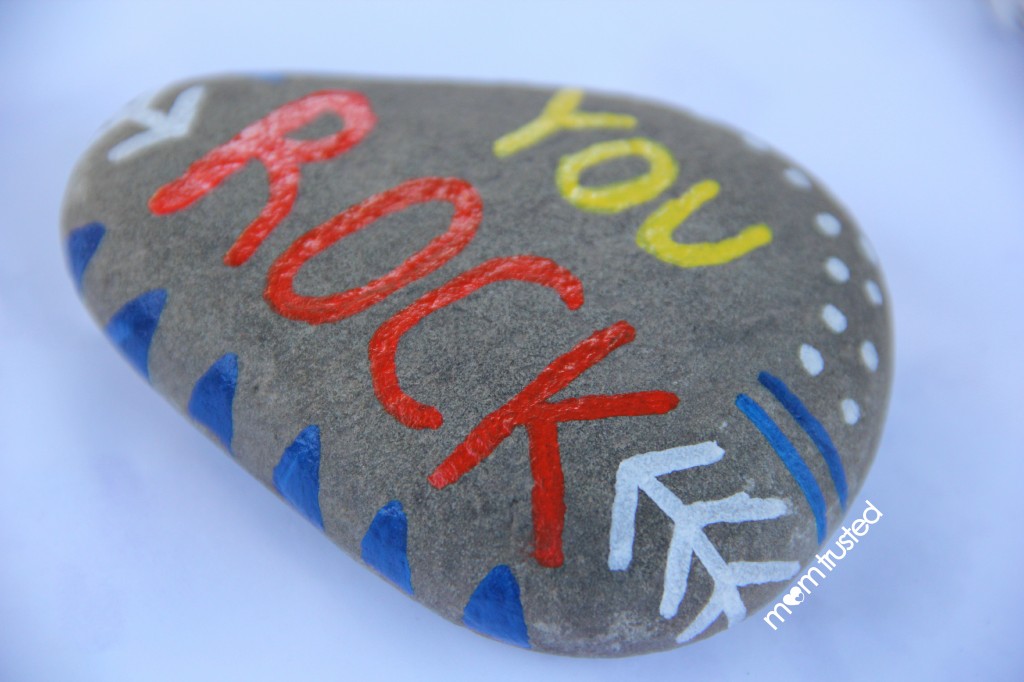 ---