Recycled Foam Helicopter Craft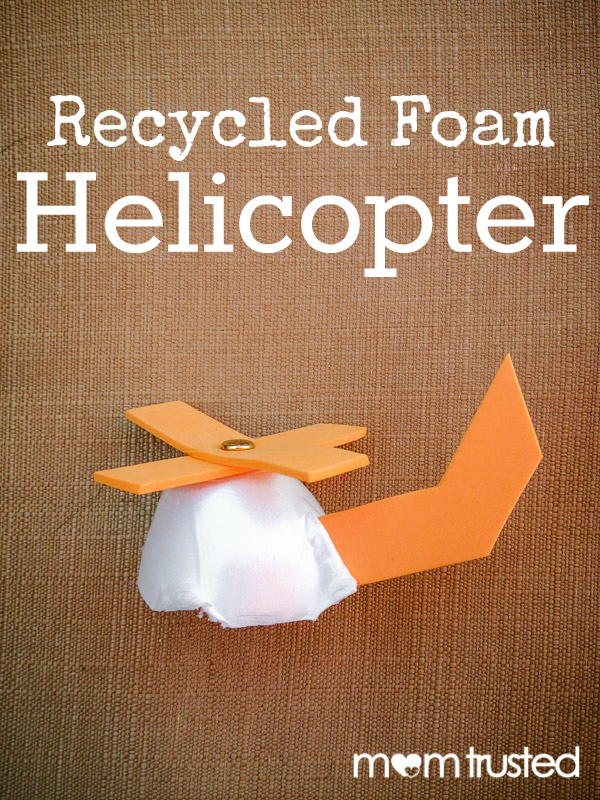 If your preschooler is obsessed with all things flying, then you will love this easy helicopter craft.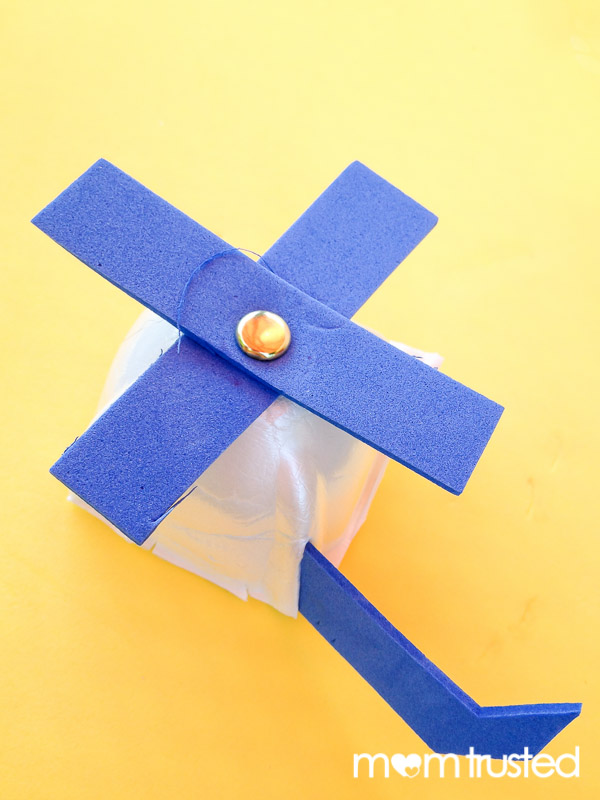 You will need: a foam egg carton, a foam craft sheet, scissors, and split pin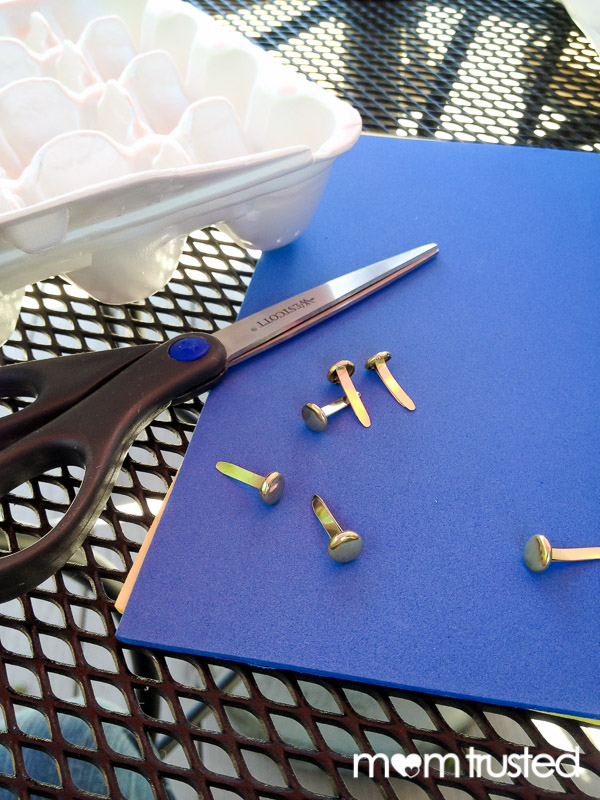 For each helicopter, you will need to cut out one egg carton section (do this ahead of time, as it's definitely an adult job). You will also need two 'blades' and one 'tail' cut from the foam sheet, and one split pin.
Using the split pin, poke through one foam rectangle 'blade', then poke through the other (positioned at a 90º angle to the first). Finally, poke through the egg section and spread the pin to hold everything in place.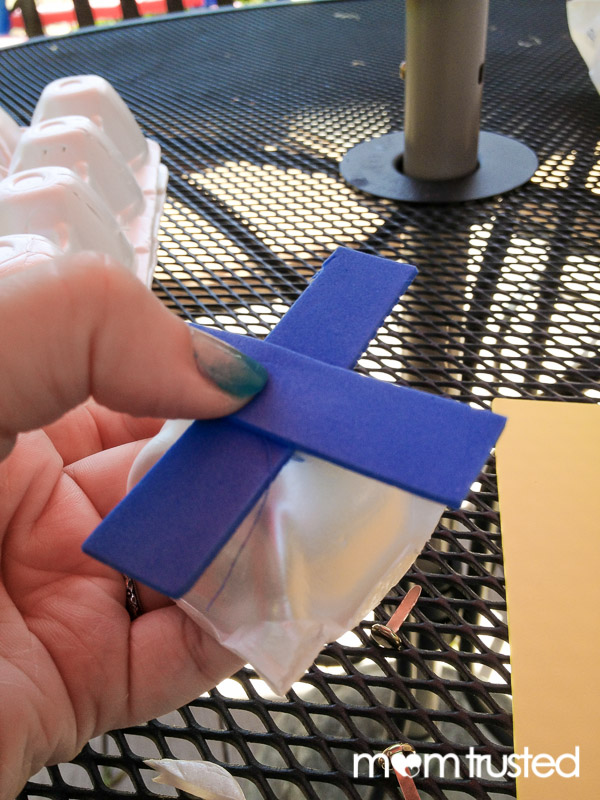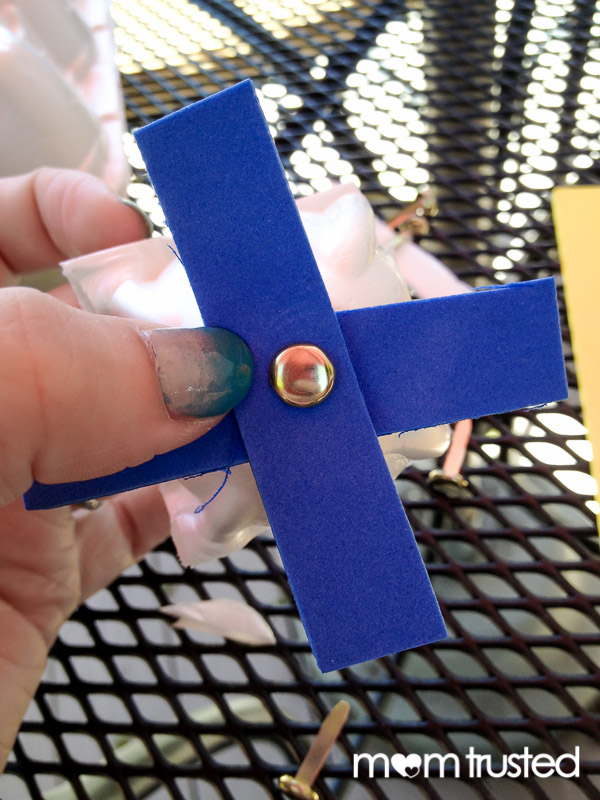 For the tail, cut a 1/2" slit in one corner of the 'helicopter' body as shown.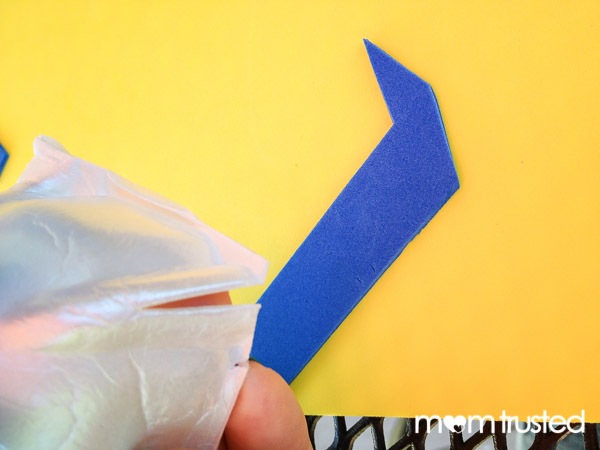 Slip the tail in and you are ready to fly!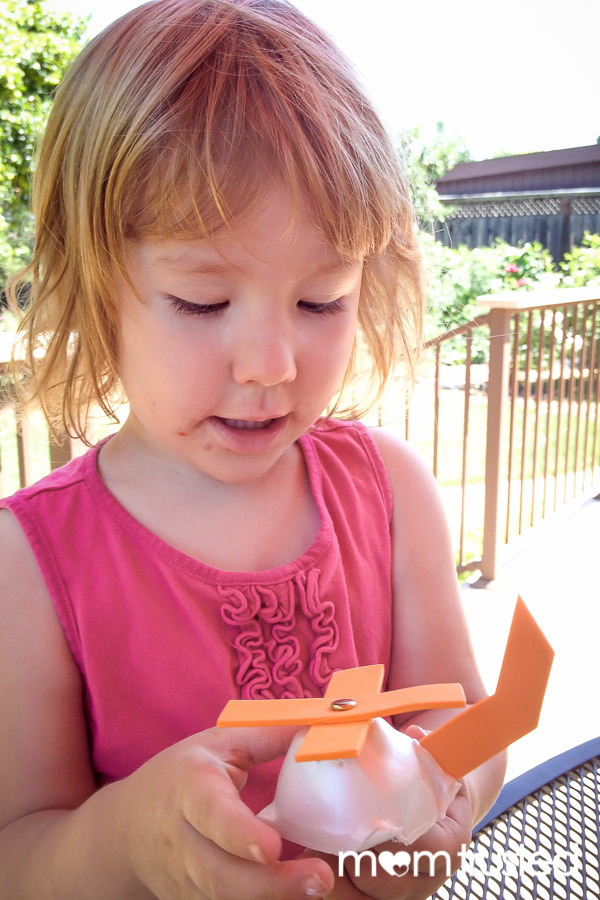 ---