Writing Pencil Buddy
Spice up a boring old pencil with this pipe-cleaner snake. You will need: a pencil, a pipe cleaner, a craft pompom, googly eyes, glue, and paper.
Wrap the pipe cleaner around the pencil in a spiral.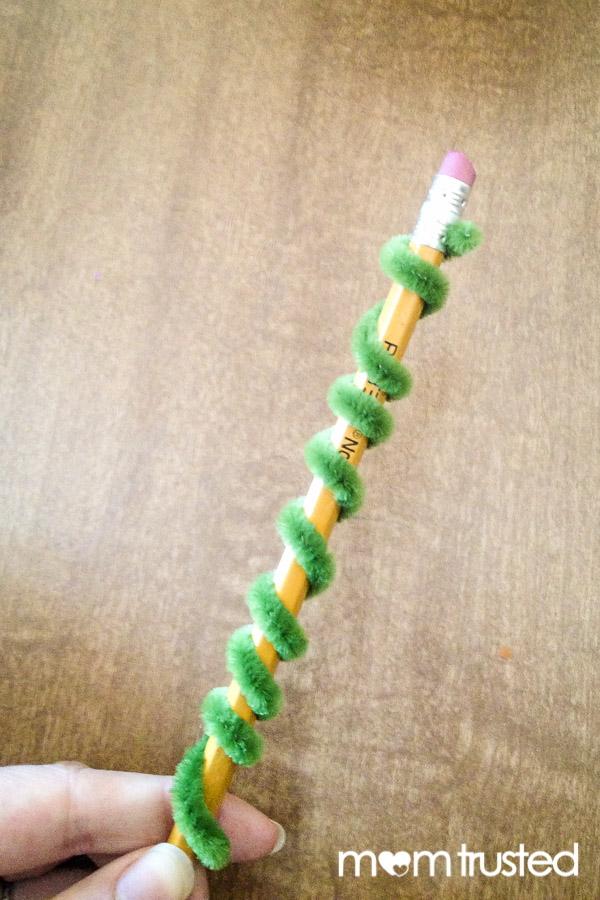 Glue the pompom to the top of the pipe cleaner and add the eyes. Make a forked tongue from paper and glue it on too.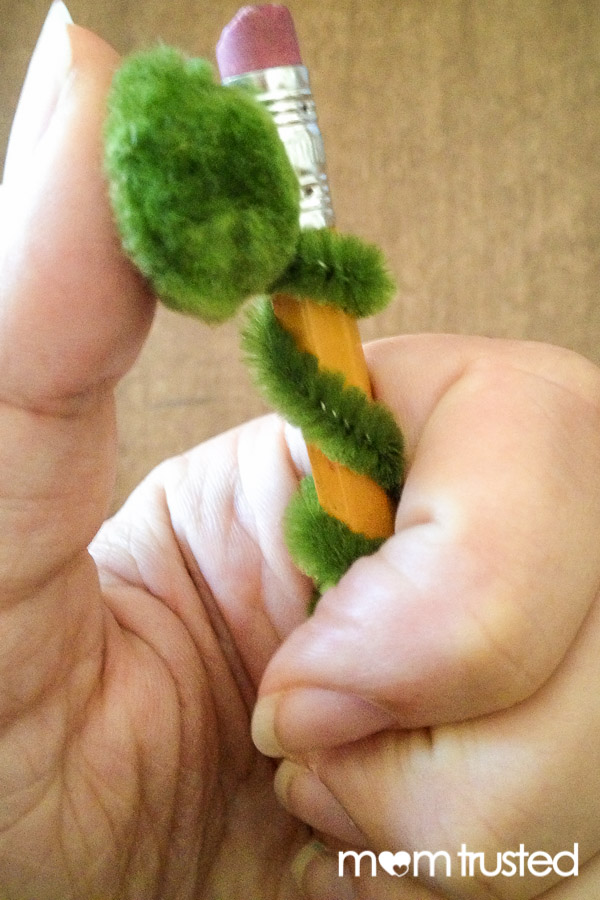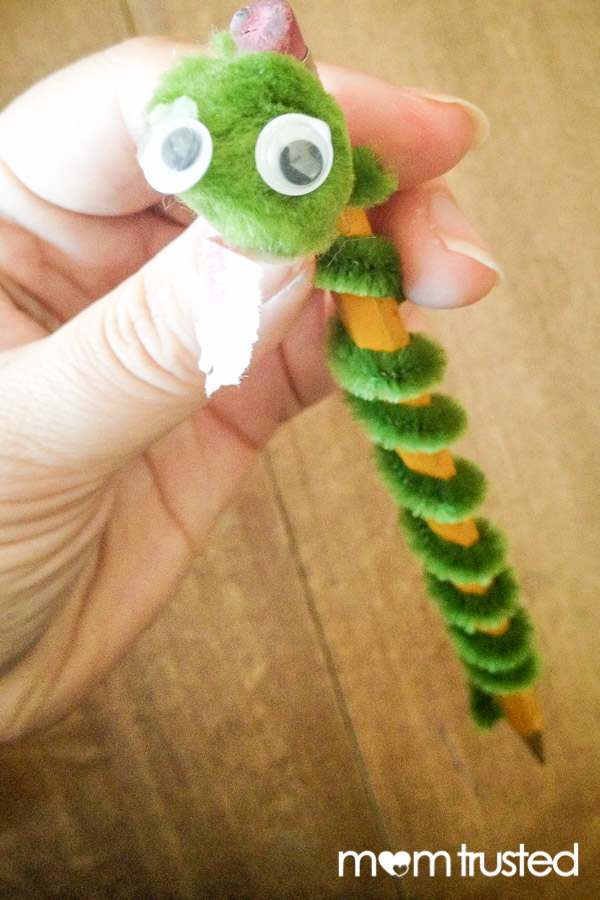 When your snake is dry, practice writing! The pipe cleaner makes it easier for little fingers to hold a pencil, and a lot more fun too.
See hundreds of other family projects and activities here.
Love this post? Support us by using our FREE service to find local child care or preschools nearby.
---