Writing Pencil Buddy
Spice up a boring old pencil with this pipe-cleaner snake. You will need: a pencil, a pipe cleaner, a craft pompom, googly eyes, glue, and paper.
Wrap the pipe cleaner around the pencil in a spiral.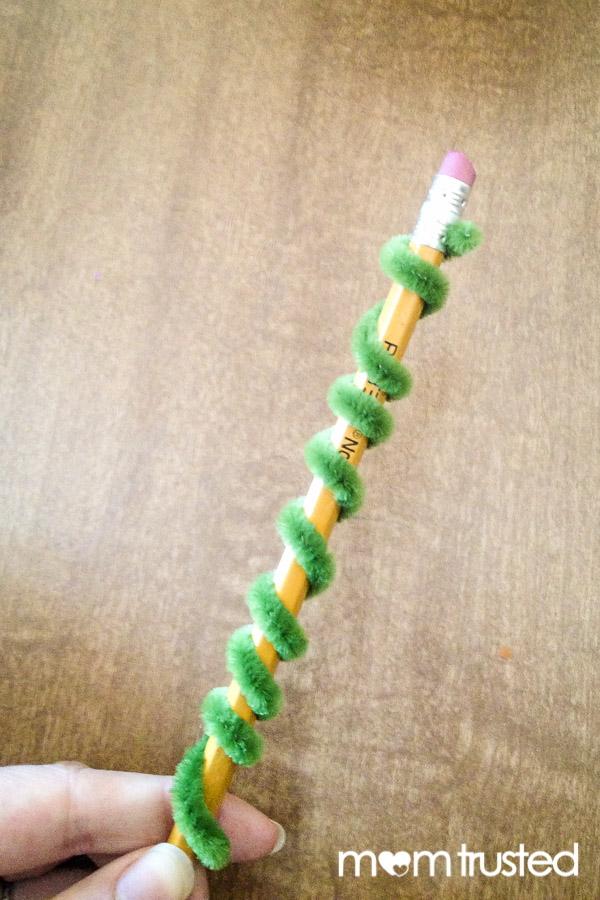 Glue the pompom to the top of the pipe cleaner and add the eyes. Make a forked tongue from paper and glue it on too.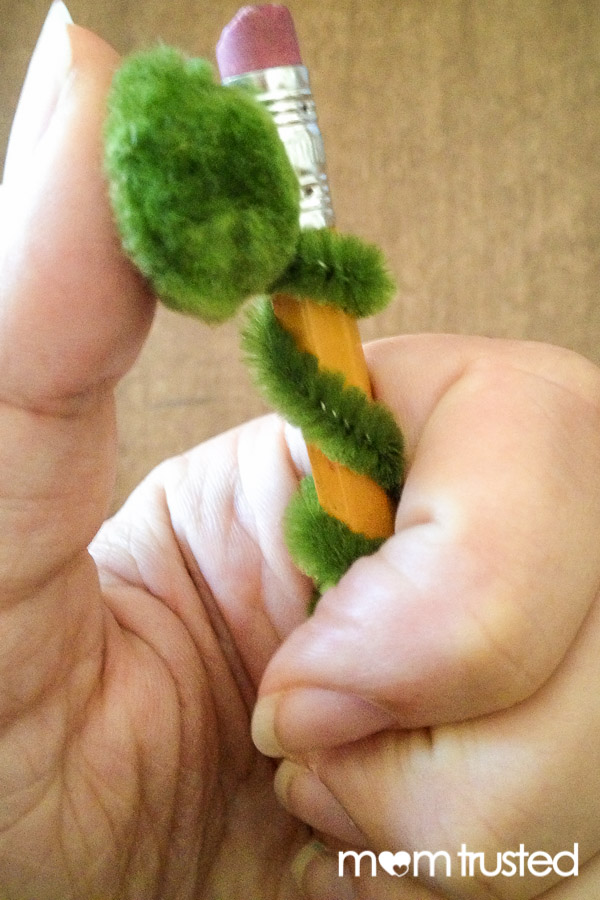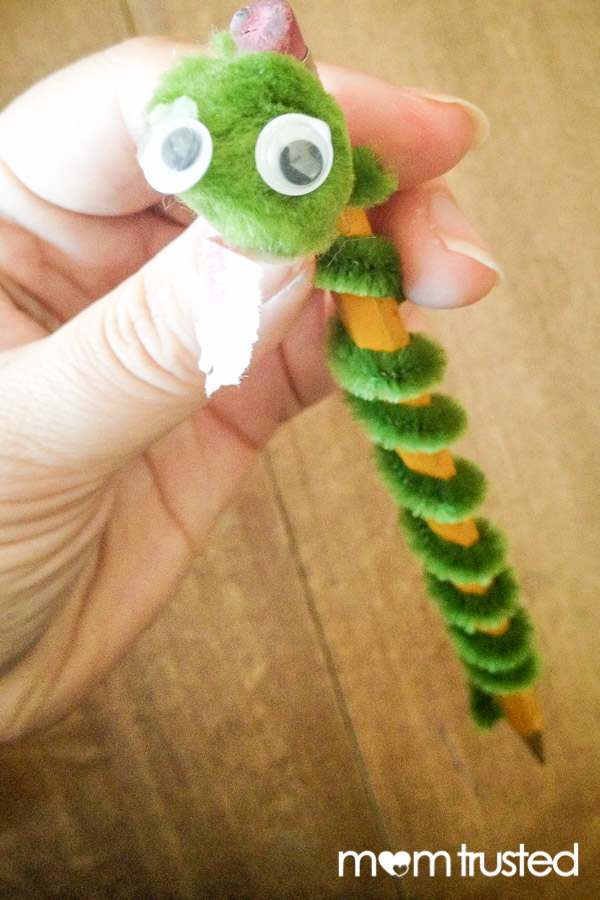 When your snake is dry, practice writing! The pipe cleaner makes it easier for little fingers to hold a pencil, and a lot more fun too.
---