Simple Science Experiment: Making an Eruption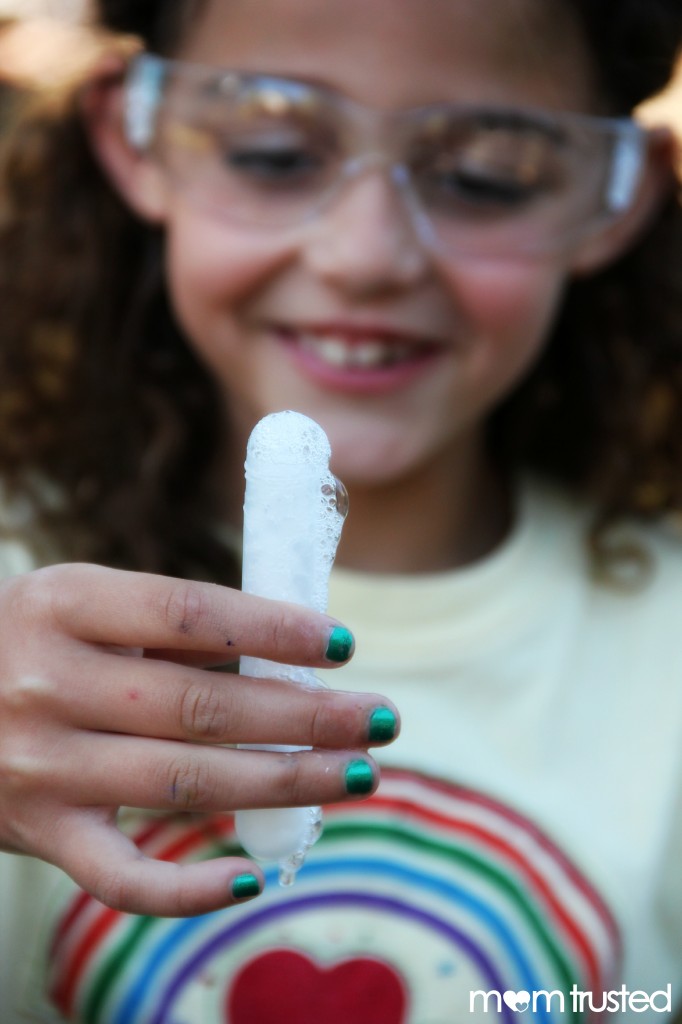 To make this simple eruption all you need is 2 small containers, baking soda, and vinegar.  We did the experiment outside so we didn't have to worry about the mess.  If you're doing this inside, do it over the bathtub or container.
To conduct the experiment, start with one container with a bit of baking soda and the other container with some vinegar.  Ask your child what they think will happen when you mix the two.
Then the fun part.  Slowly start pouring the vinegar into the baking soda container and watch it erupt out of the container!

---