DIY Bird Feeder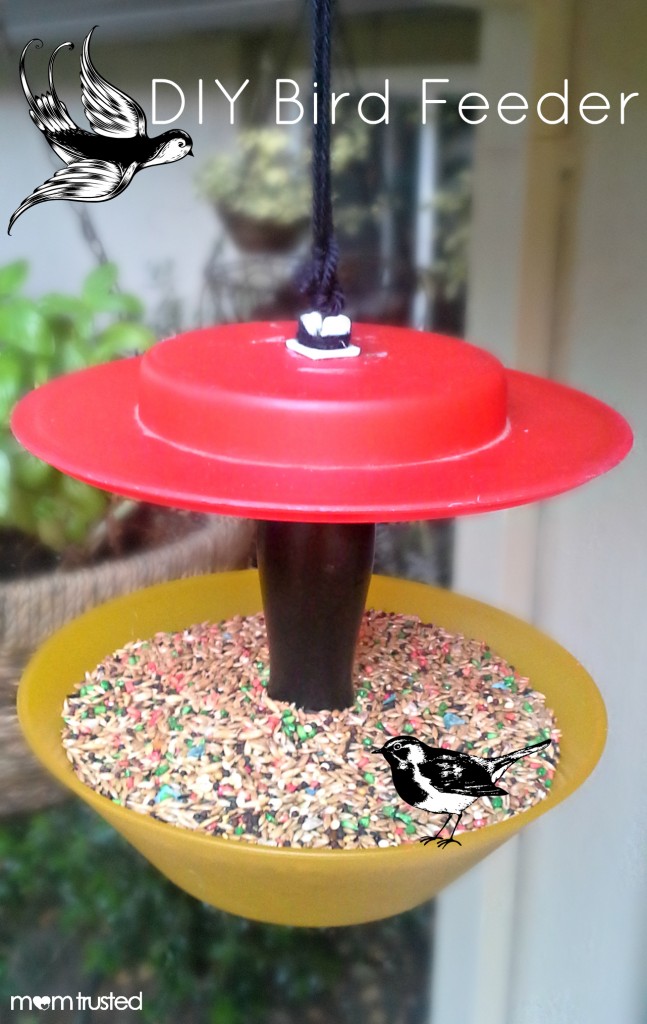 My preschooler loves any and all animals. If I had to ask her which one she preferred, I think it would change every minute. She just can't make her mind up, bless her. It's definitely not a bad thing though. I'm actually surprised that she hasn't asked for one yet, which is fine. But they take a lot of looking after. Most of it, in part, comes down to their health. As owners, we'll want to make sure that our pet is taken care of, and if that means looking at something like Nutra Thrive for Cats ingredients to learn more, then that is what we will do. Like humans, they don't want to be unhealthy, so it is our job to make sure they are looked after. My preschooler will definitely make sure of this, so there is no danger of us falling into a trap.
Besides her affinity for dogs and cats, she loves birds (probably because her grandparents have an enormous cage on their back porch with at least 7 birds residing). And now that the hummingbird feeder I put out 2 years ago finally has visitors, I decided that maybe the kids and I could make more feeders to attract a variety of birds. The result would be a peek at the natural world right outside our window. But another milk jug or milk carton bird feeder? I wanted something different. I decided to look for materials at our local thrift store, scoring all this (see picture below) for only $1! Plus, the colors were bright, which I loved. It turned out super cute, and my son was all too excited to get to use a real drill for the first time. =)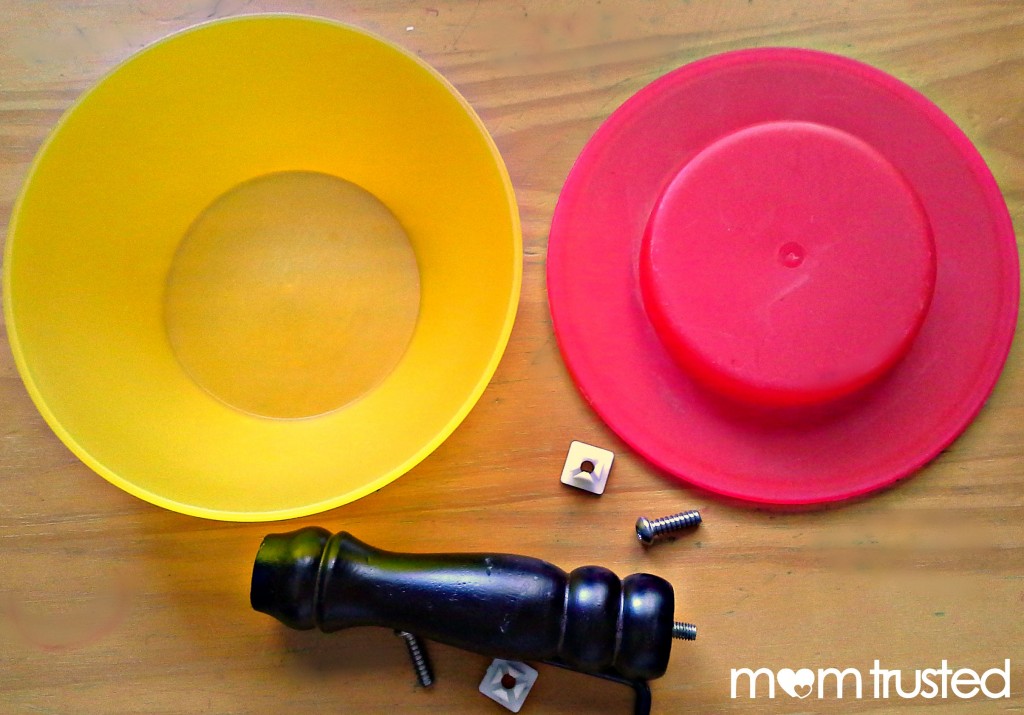 Here's what you'll need to make these super cute diy bird feeders:
Materials:
Plastic bowl and plastic plate (You can get these at a dollar store or at a local thrift store)
Long Metal Rod with 2 screws (I found this dining chair piece in a bin of random pieces at the hardware store)
Drill and bits (Take a look on Tools First if you don't have one)
String or wire
Scissors or wire cutters
Step 1: Drill holes in the center of the plate and bowl. Make sure to not use a drill bit larger than your screw.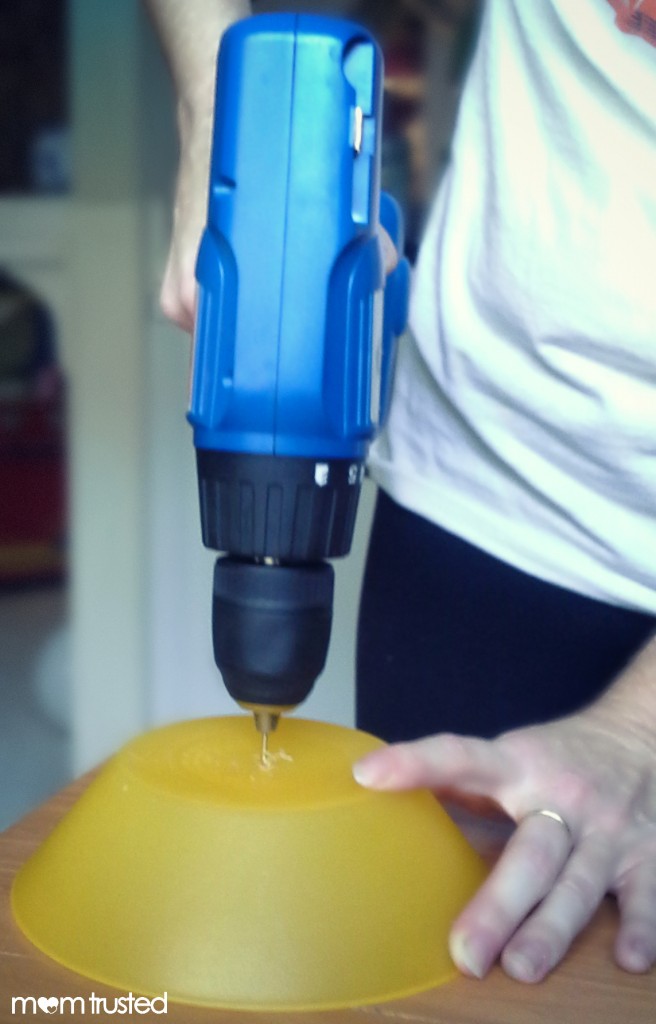 Step 2:
If you used a long screw, just simply secure both ends with a screw or a nut. You can find
a range of bolts, nuts and washers
online if you're lacking the necessary components of this DIY project. If you decided to use thrift store finds, you pretty much just mimic these instructions with your available pieces (i.e., secure central post, pole, or other object with screws and/or nuts at ends of plate and bowl). You'll see how the plate serves as a cover and the bowl holds the seed, while offering a place to rest.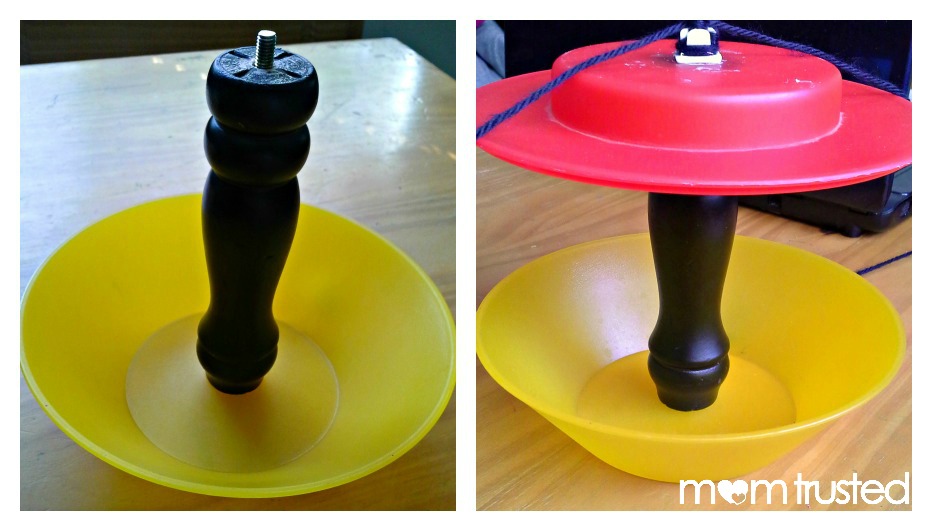 Step 3: Once you have the bird feeder put together, you'll need a way to hang it up either from a hook or from a tree.
TIP: At first I used yard, attaching it to the top. While it did the job, it was not stable. If a bird were to land on it, their weight (no matter how little) would weight down one side, tilting the feeder and spilling seed everywhere. I left the yarn attached but decided to drill holes on opposite sides of the top so I could run wire through as a stabilizer. As you can see in the picture below.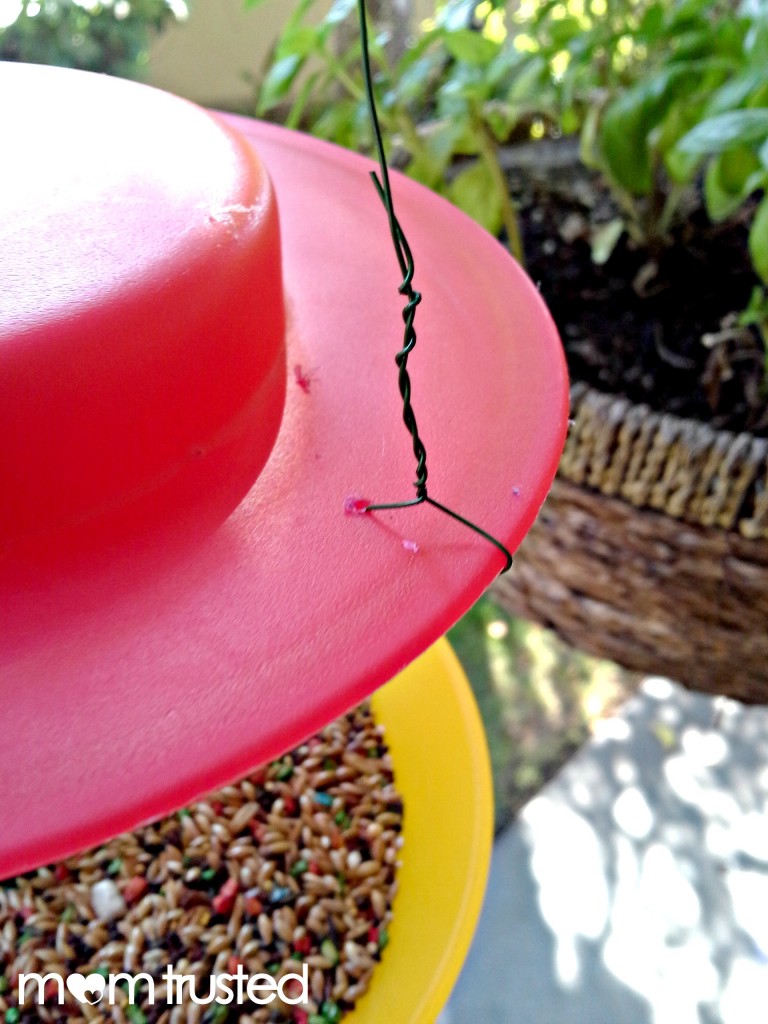 Step 4: Hang your bird feeder outside from a hook or from a nearby tree and your done. Enjoy!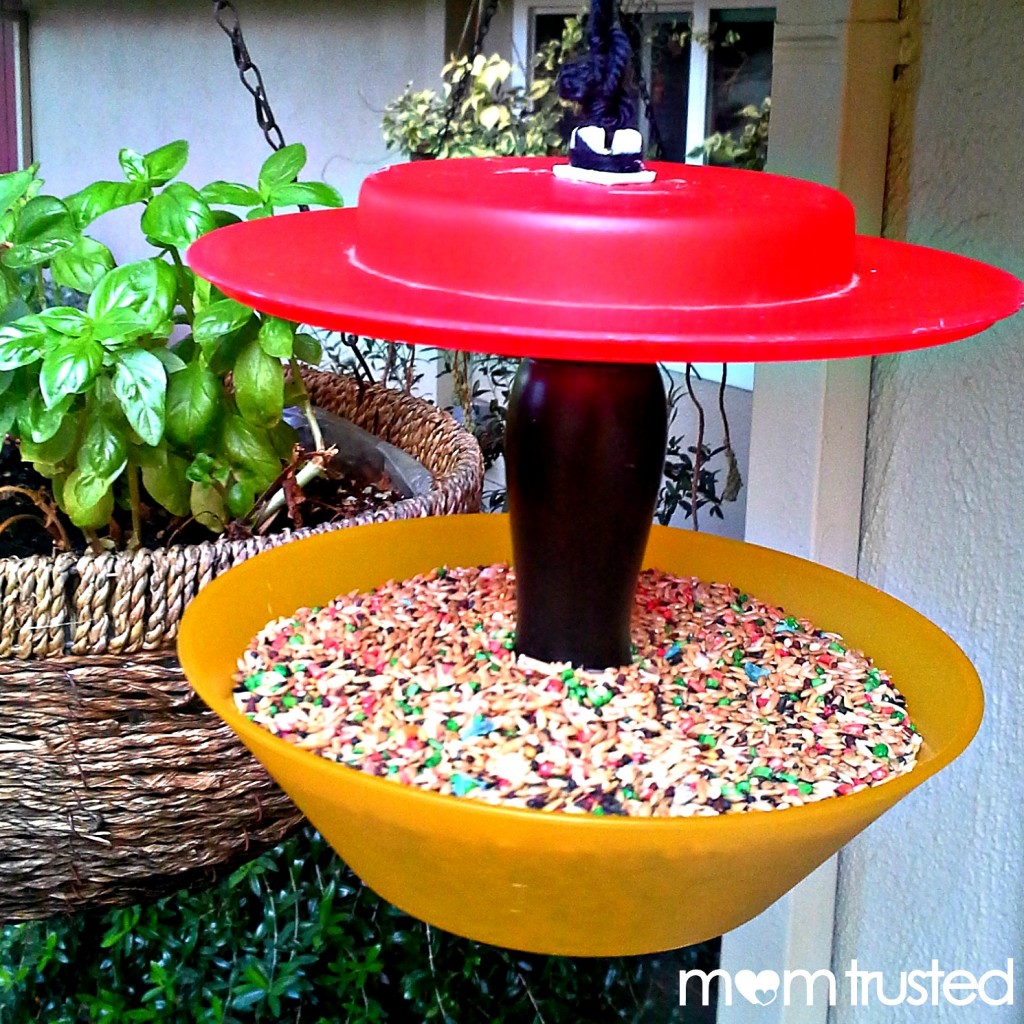 ---