Simple Nature Scavenger Hunt Printable
It's spring, and chances are it's beautiful outside! I've spent the last couple of days researching Tree Care in Amador, San Joaquin, Tuolumne Counties as it has definitely been too long since we gave our backyard some love! My two toddlers adore spending time outside together, so I'm always looking for new outdoor activities to keep them active and learning. I think learning outdoors is a valuable tool and that all parents should look into something like Forest School County Durham because it allows them to learn things they never cover in a classroom!
This week I decided to put together a nature walk/scavenger hunt so they could practice paying attention to their surroundings. My daughter is only two, so I kept it very simple; six basic shapes represented six items we were looking for. We did our hunt right in the backyard, but it would also work well for a walk around the block or a trip to the park. Before you conduct your own hunt in your backyard, take a trip to your local Portland garden center and set up your outdoor space with some new features and plants to make the event that much more exciting and vibrant. If you have grandparents and friends visiting, it might be better to make sure that you have enough outdoor seating. You can invest in round rattan garden furniture and tables, that can also be used for placing the different craft materials of your kid's backyard adventure.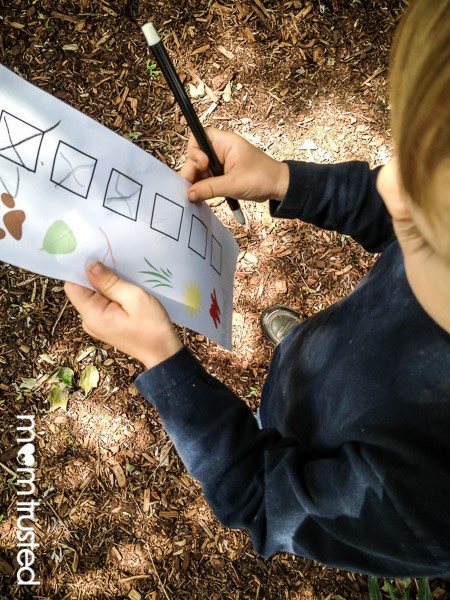 The items on the sheet are a dog (paw print), a leaf, a branch, grass, a yellow flower, and something red. This is a leave-it-as-you-find-it hunt, so nothing is collected; just mark things down as you see them.
The kids loved this activity! When we had found everything on the list, they were both so proud of themselves, and wanted to know when we could do it again.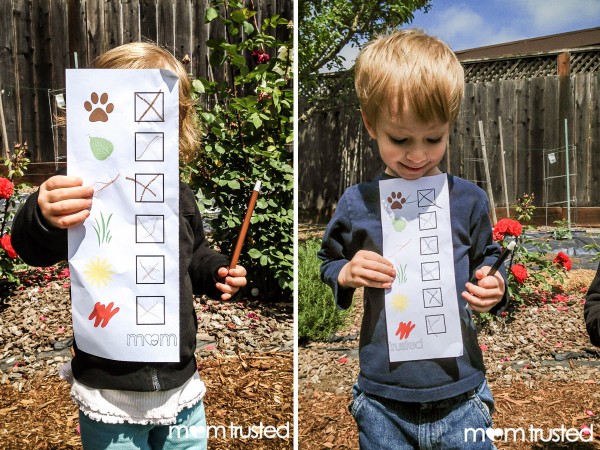 Here's a printable of our nature scavenger hunt checklist you can download to use on your own nature walk. You can also easily make your own list; just draw a few simple symbols on a piece of paper and go for a walk with your eyes open!
---