Ignore the mess sometimes and let them be kids…while it lasts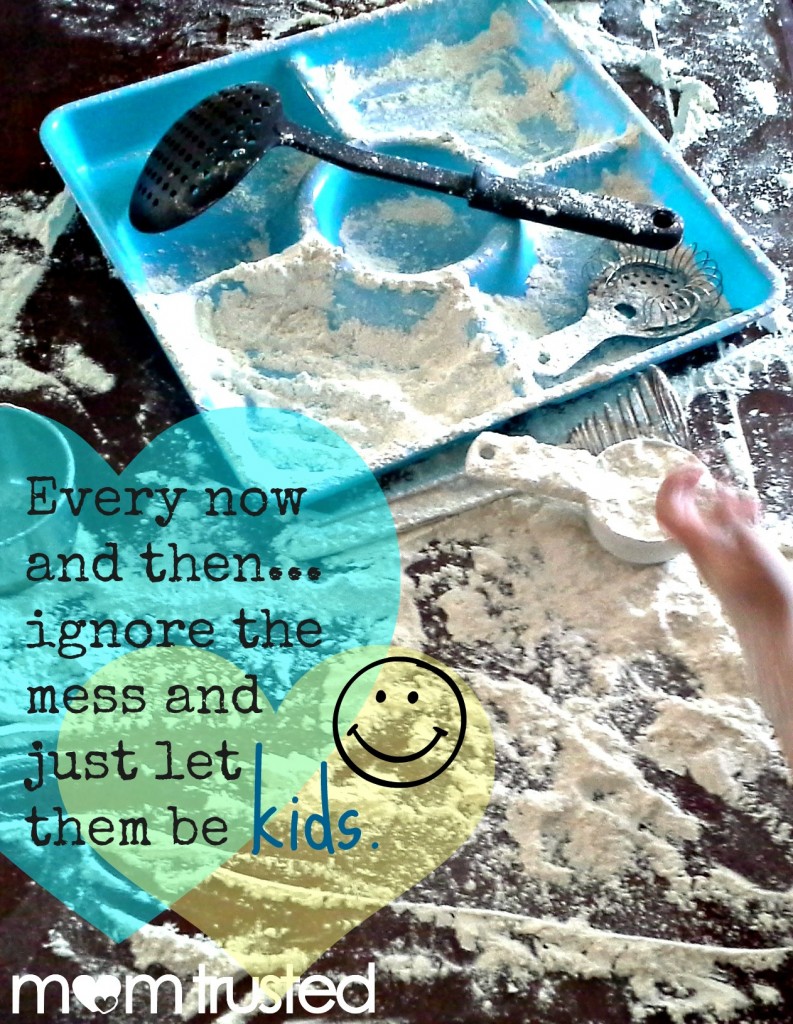 I usually cringe when I think of the mess that my preschooler makes when we do projects and activities together because any activity (seriously any activity), she somehow manages to become a mini tornado of destruction. But I came across this pin on Pinterest. After reading the Hands Free Mama's post the pin led me to, my perspective was changed…drastically. Sure, the post was about the parent who is so distracted by things such as phones and computers that there is the very real threat of missing one's offspring's childhood, but I took much more from it than that: be there for their childhood and realize that they are just children. Although sometimes children can enjoy exploring your phone with you, playing games or watching fun videos of kids and toys. If that's how you and your kids bond, then that's fine! Videos can keep your house tidy, whilst also aiding the development of your child. But I admit that I am usually sitting behind a computer for work or distracted by my phone. I am also guilty of trying to make my kids behave how I think they should….including being a "neat freak". This is just NOT who my daughter is at all. She enjoys the mess, the chaos, the process of destruction. So after reading this post, I decided to just bite my tongue (which is really hard to do for someone who is as OCD as I am) and let her make the mess without my constant nagging about how messy she was being or trying to do mid-mess cleanups. I sat back, watched, and simply let her be a kid. She loved every minute of it….and so did I. =)
Materials:
Flour
Various cups, bowls, spoons, and kitchen utensils
Vacuum (to easily and quickly clean up your preschooler's destruction! If for whatever reason you don't have a vacuum cleaner at the moment, check out Allgreatvacuums.com for the best reviews to help you make an educated purchase.)
Step 1: Collect various bowls, measuring cups and spoons, and utensils. Place them on the floor or table in a room that can easily be swept or vacuumed. If you do this on a non-carpeted surface, make sure your preschooler has either slip resistant shoes or socks with grippers as the surface can get slippery.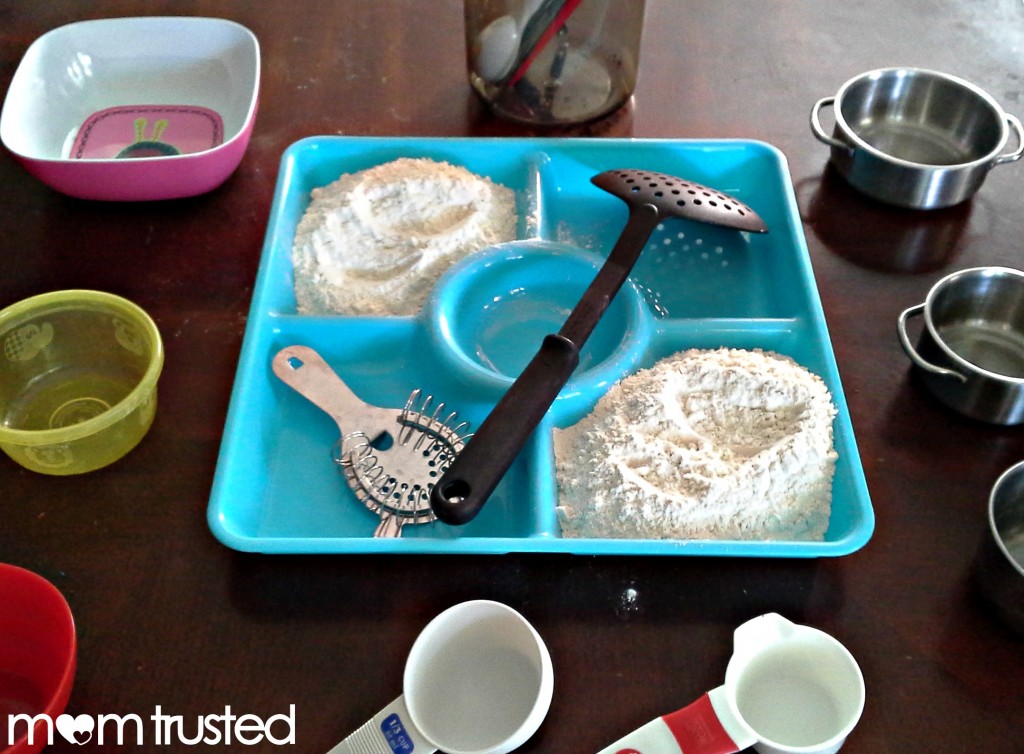 Step 2: Pour a small amount of flour (or you can use rice, sugar, or even grits) into a container. Now hand a spoon or cup to your child near the flour, and hold your breath as the mess (and learning) begins. Better yet… grab your own cup, and join your preschooler!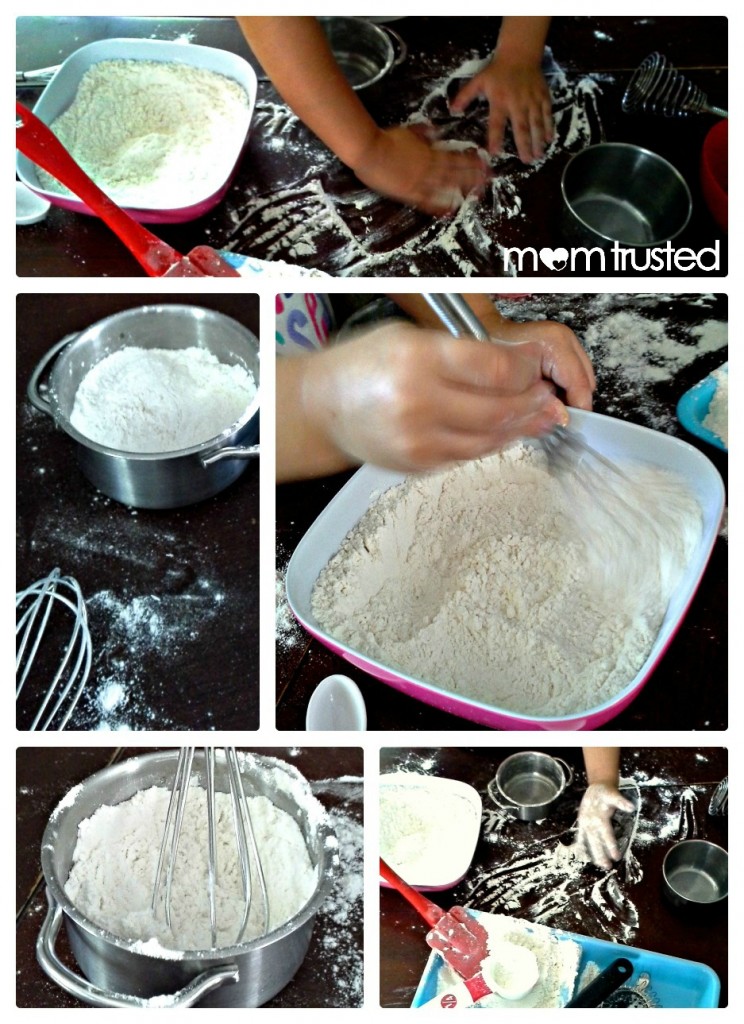 Step 3:
After your preschooler is done sifting and pouring and dumping flour all over, simply pull out your
Cordless Vacuum Cleaner
and clean it all up. Enlist your little mess-maker to help you clean, letting him/her use the attachments or a hand held vacuum. See here for Bissell
upright vacuum cleaner review
. This will help reinforce the concept of "if you make the mess, clean it up". Enjoy!
---