Contact Paper Transfer Art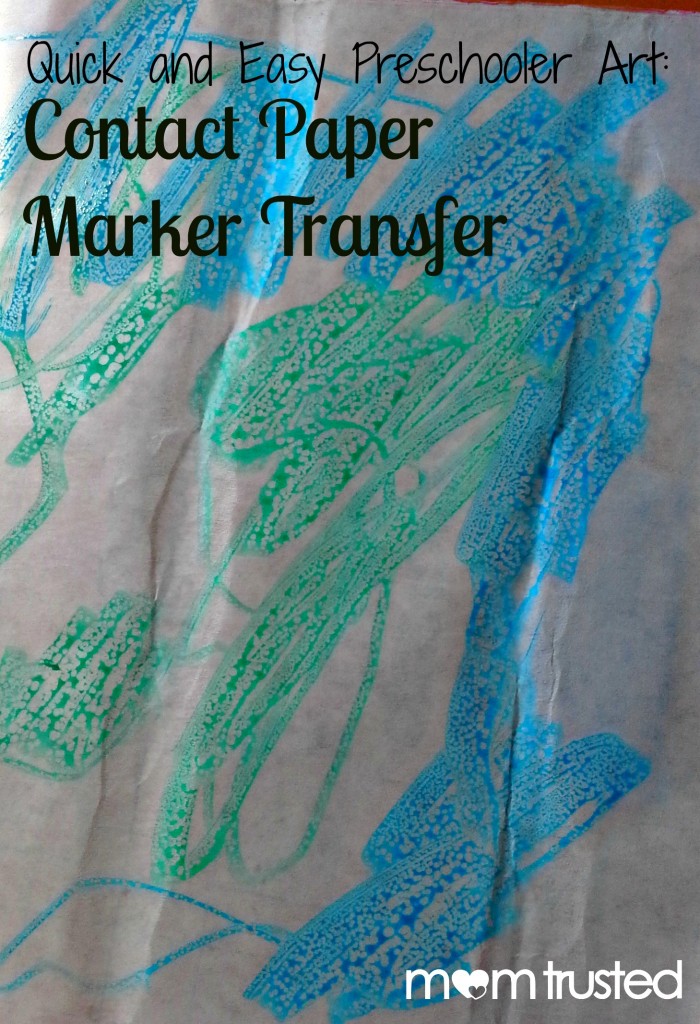 Do you ever find yourself scrambling to find a quick, easy, and fun project for your preschooler(s)? This is an idea that fits all 3 requirements! And the best part? It only takes a minute for set up and clean up! It can't get any better than that! Here's the few items needed to get this project started:
Materials: 
Contact Paper
Scissors
Markers
White paper
Clipboard or Tape (to hold in place- optional)
Step 1: Cut a piece of unpeeled contact paper and tape  it clear side up onto the table or use a clipboard to help minimize the paper moving around.
 ***Smaller pieces (smaller than the white paper) tend to work better for this, but it's all about personal preference.***
Step 2: Let your little Picasso go to work drawing and doodling with the markers on the contact paper.
***Because the markers don't absorb into the contact paper's surface, the markings create tiny pools of color. This makes the markers blend nicely together when one marker writes over a different color. ***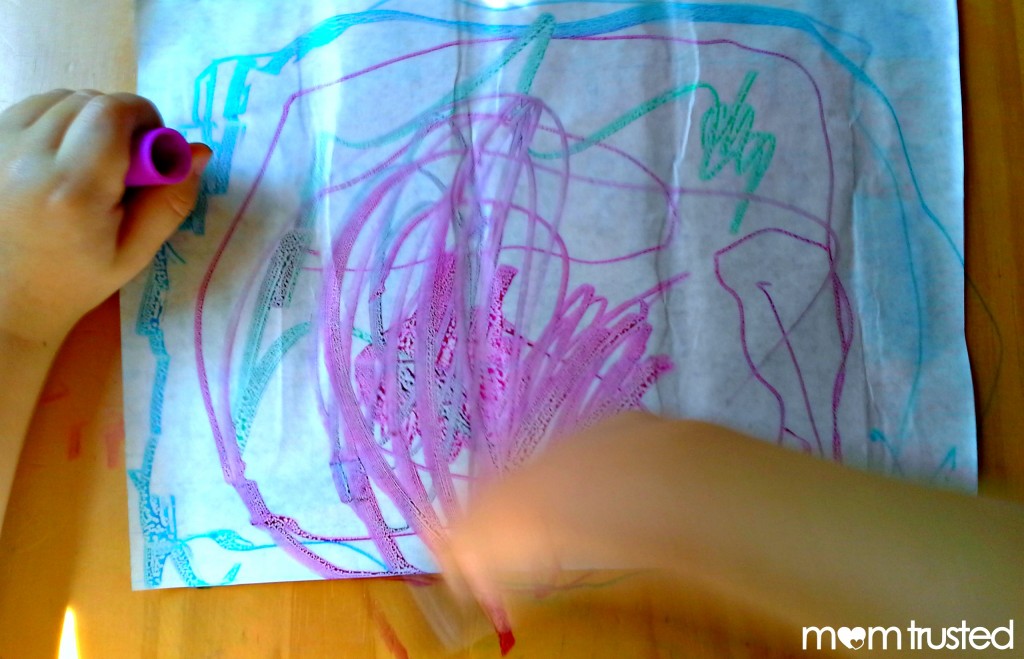 Step 3: Place plain, white paper on top of drawing. Rub to ensure transfer of marker onto paper. TADA! Now your little artist has made a colorful and unique picture by transferring the picture from the contact paper onto the white paper.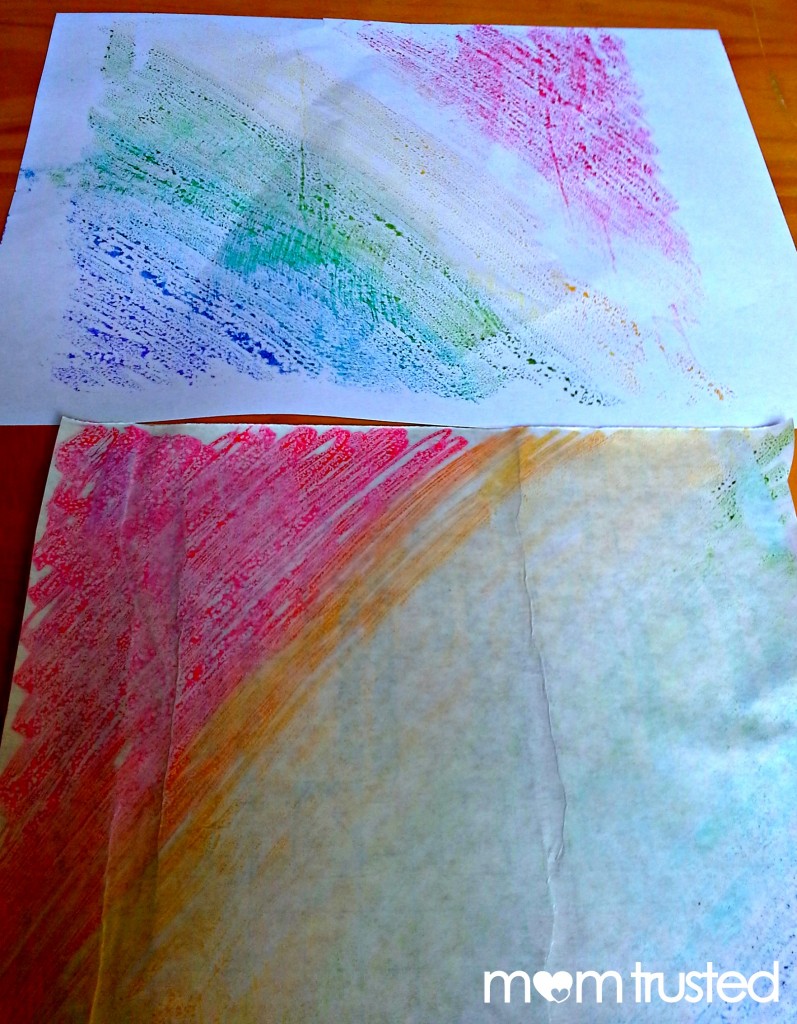 Step 4: Wipe off with wet rag or cloth, dry, and reuse over and over!
***An additional interesting effect: Transfer each drawing onto the same piece of white paper, creating an interesting, layered masterpiece!***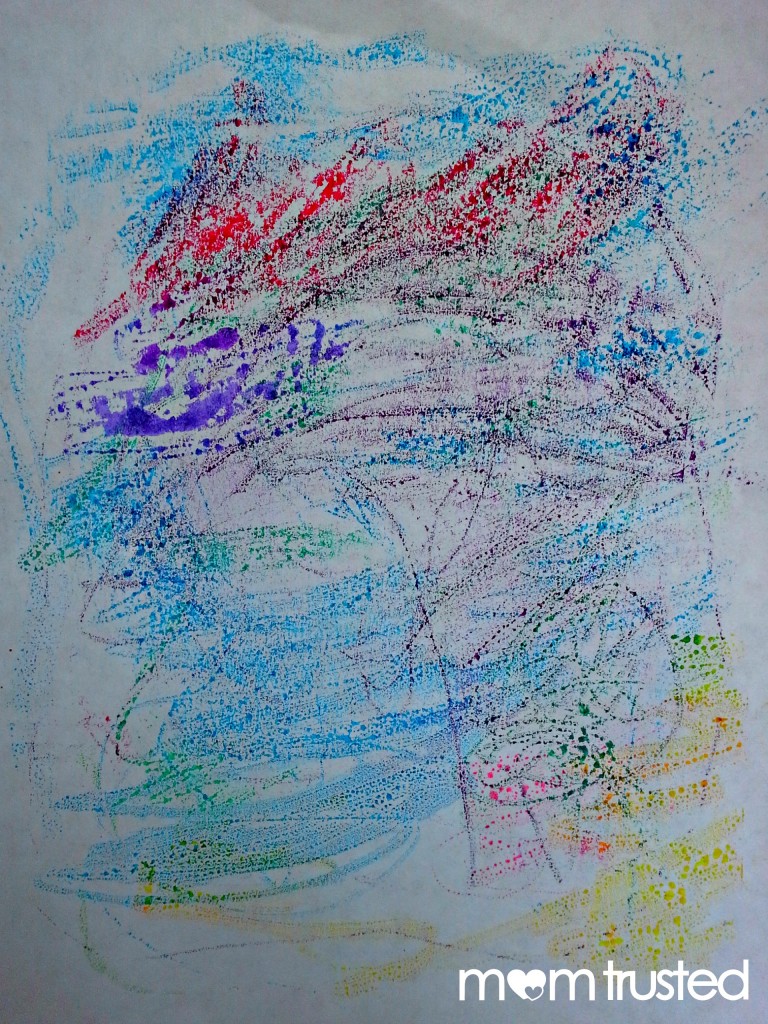 ---