DIY Musical Instruments: Cereal Box Guitar
Musical instruments are all the rage at my house recently. Last week my preschoolers put on a 'marching band' where everybody was a drummer (ear-splitting!) and had a blast. I thought it was about time to expand their instrument selection, so when we emptied a box of cereal I knew just what to make. I want them to learn how to play some musical instruments when they get older, it's a great talent to have. I'm not sure which instruments they'll learn yet but I'm open to learn more about the different options.
For this 'guitar', you'll need: an empty cereal box (other kinds of small boxes work fine too), a variety of largish rubber bands, and scissors. (If you want to add a handle, a ruler or empty paper towel roll can be taped inside the open end of the box.)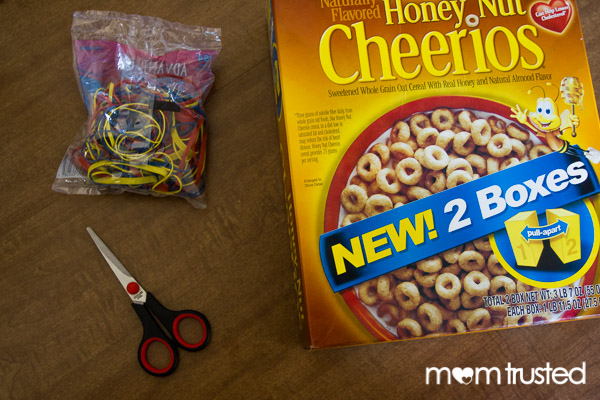 1. Cut out a circle from the middle of your cereal box. (Best done by an adult).
2. Stretch rubber bands over the opening at regular intervals. If your rubber bands are different thicknesses, they will make different sounds.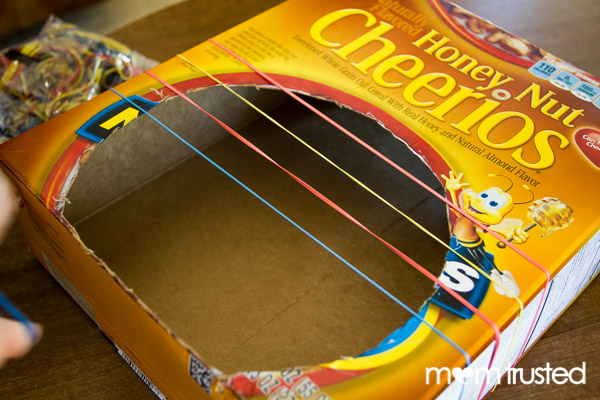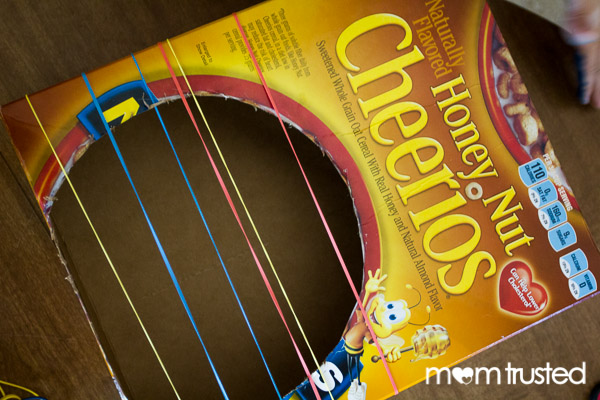 3. Attach handle, if desired.
4. Play away!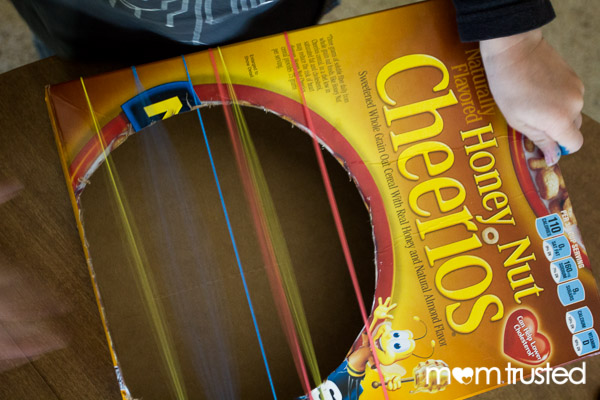 ---