Hello!
We've got tons of fun and educational activities for your children. Whether you're a teacher or a parent, we hope you enjoy the site! If you're
looking for a child care center
or a
local preschool
pop over to MomTrusted.com. We can help!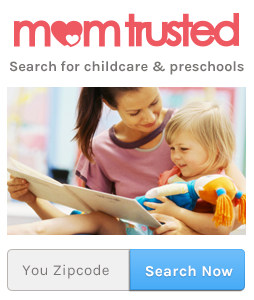 Recent Tweets
Playing Doctor: How to Make a Cast for Your Doll or Teddy Bear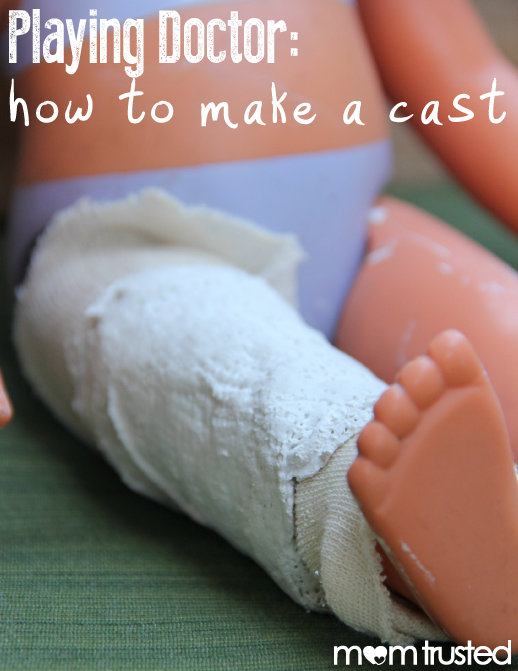 Dora has had a rough life.  She was cuddled and drooled on by a loving toddler.  Then she lived outside in the sandbox for a while to really get a feel for the outdoors lifestyle.
Today she had an accident and broke her leg.  Poor Dora.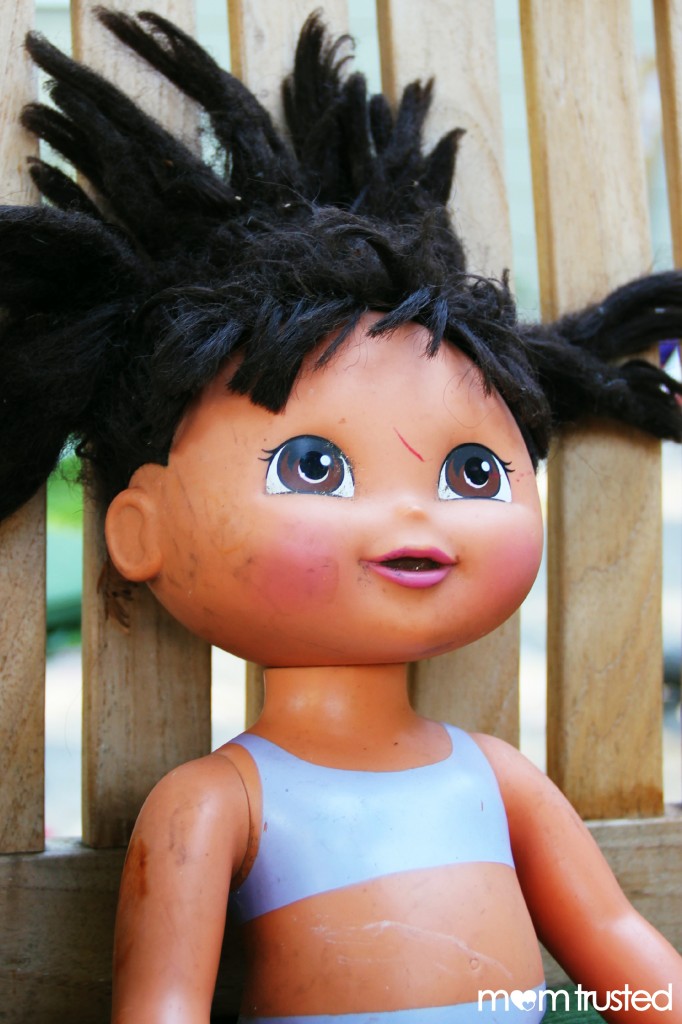 Don't worry, the doctors are here and we'll fix you right up!  Teach your child a bit about medicine while taking your play to the next level; create a cast for your child's "broken" doll or teddy bear.
What you need:
– an old doll or stuffed animal (something that you're not upset about getting plaster on)
– old sock (depending on the size of your patient you'll want a smaller or larger sock)
– plaster cloth (you can get this in a roll at Michaels or other craft stores)
– water
What to do:
1. Cut off the toe end of the sock so it forms a tube.
2. Cut the plaster cloth into strips about 2 inches wide or smaller if you have a particularly small patient.
3. Fill an old bowl with water.
4. Now you're ready to help your patient.
5. First, we made sure Dora was comfortable.
6. Then, we set the bones.  We talked about getting the bones in the right spot so they heal properly.  Dora was allowed to someone's hand because this might hurt a bit.
7. Once the bones were in the right place, we put the soft protective layer on first (the sock) to make the cast more comfortable.
8. Then we dipped our plaster strips in the water and began to wrap them around the leg.
9. Continue adding the plaster strips until you cover the broken area.
10. Let dry.
11. Once dry you can paint, sign, or decorate your cast any way you'd like.
Yey!  Dora's on the road to recovery!

---