Grow Onions in 10 Days: Great Growing Project for Young Kids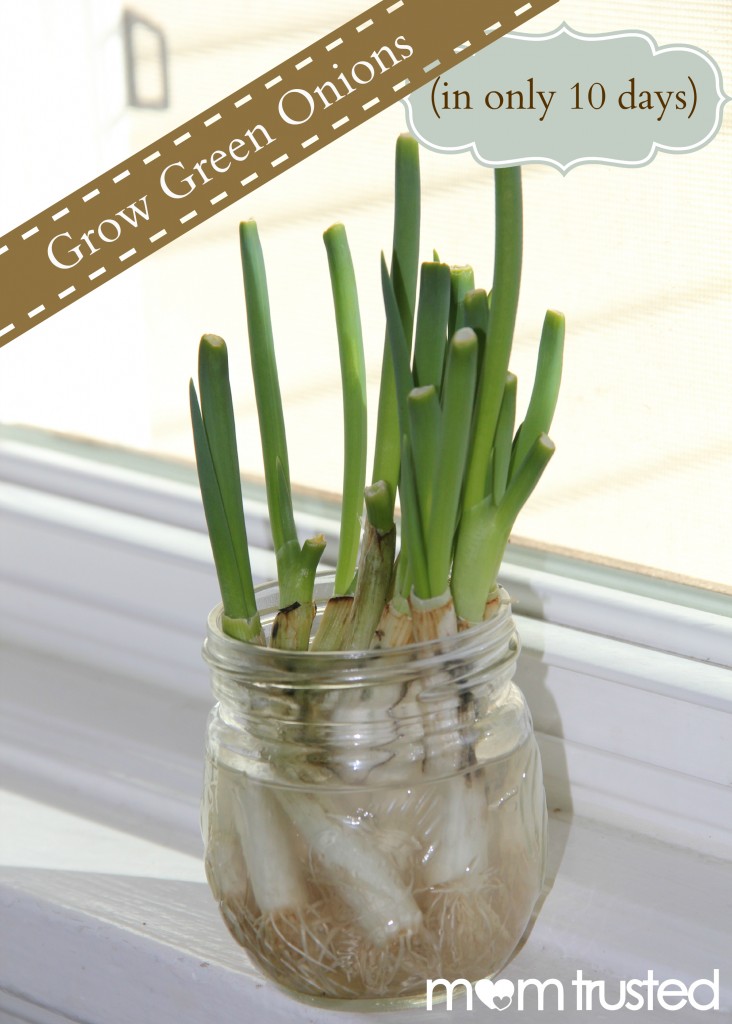 Grow your own green onions at home in 10 days! This is a great growing project for young children because they grow so fast the kids can see their plants grow day after day.
What you need:
– bunch of green onions
– jar or cup
– water
What you do:
1. Cut the top of the green onion off. There should be about 2 inches left at the bottom (bulb area).
2. Place the cut bulbs in your jar or cup.
3. Fill with water. Make sure your onion is sticking out of the top of the water. If it is totally submerged they will not grow.
4. Change the water every couple of days.
5. Measure the onions each day to see the growth.

---