Easy Geometric String Art for Preschoolers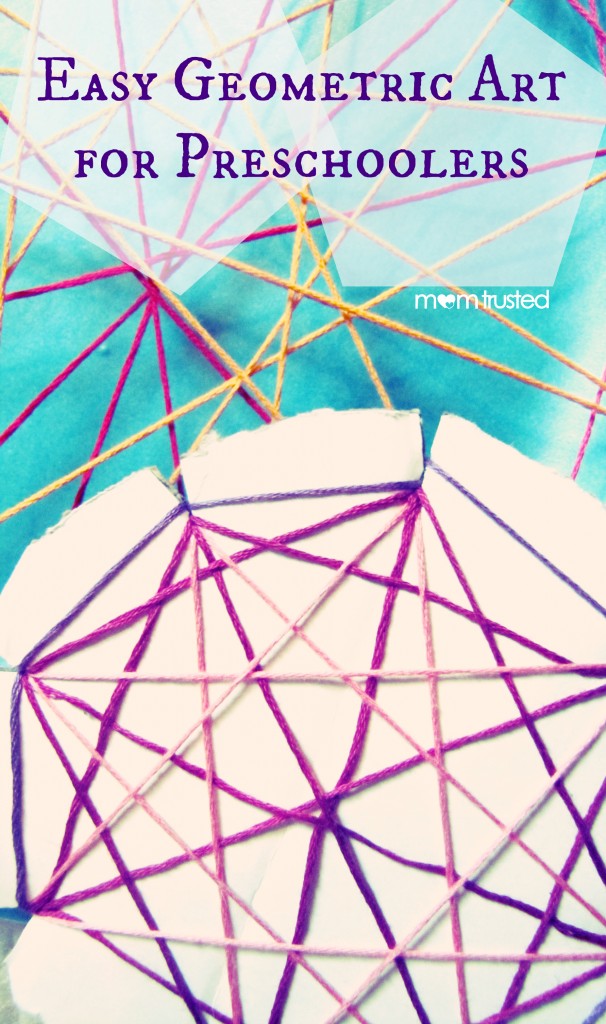 Encourage fine motor skills and pattern making with this easy-too-make geometric string art project!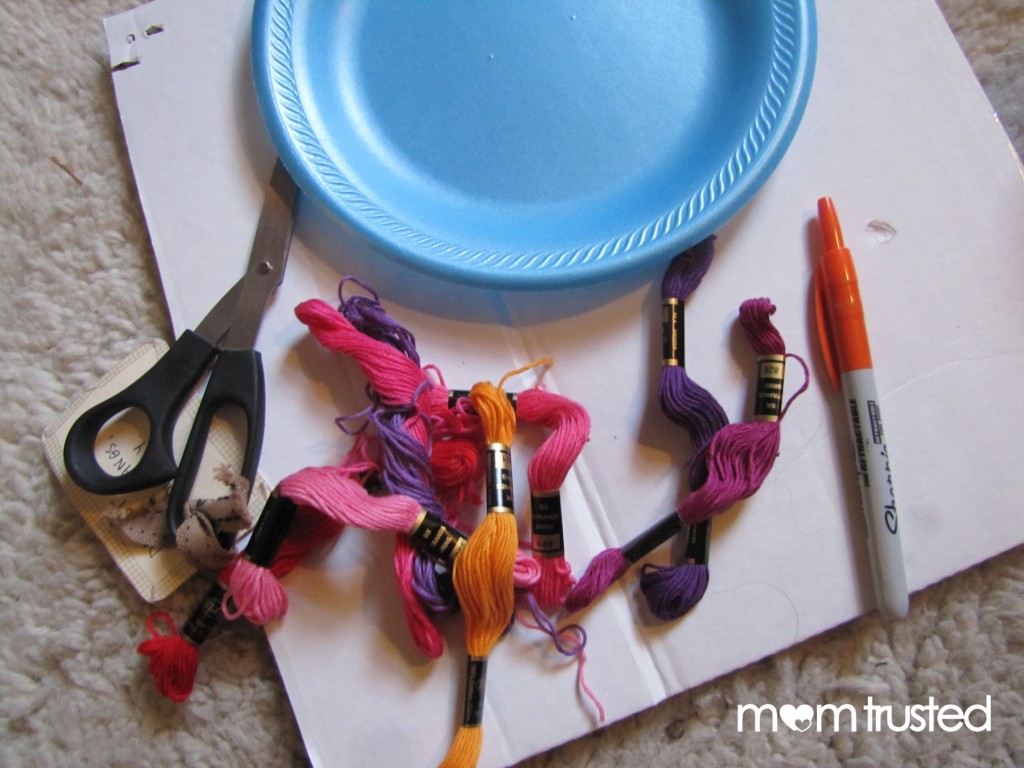 There's a number of ways to complete this project.  We used
Cardboard
A marker to trace a circle
Styrofoam plate
Scissors (and for thicker cardboard, a utility knife)
A variety of embroidery floss or yarn
tape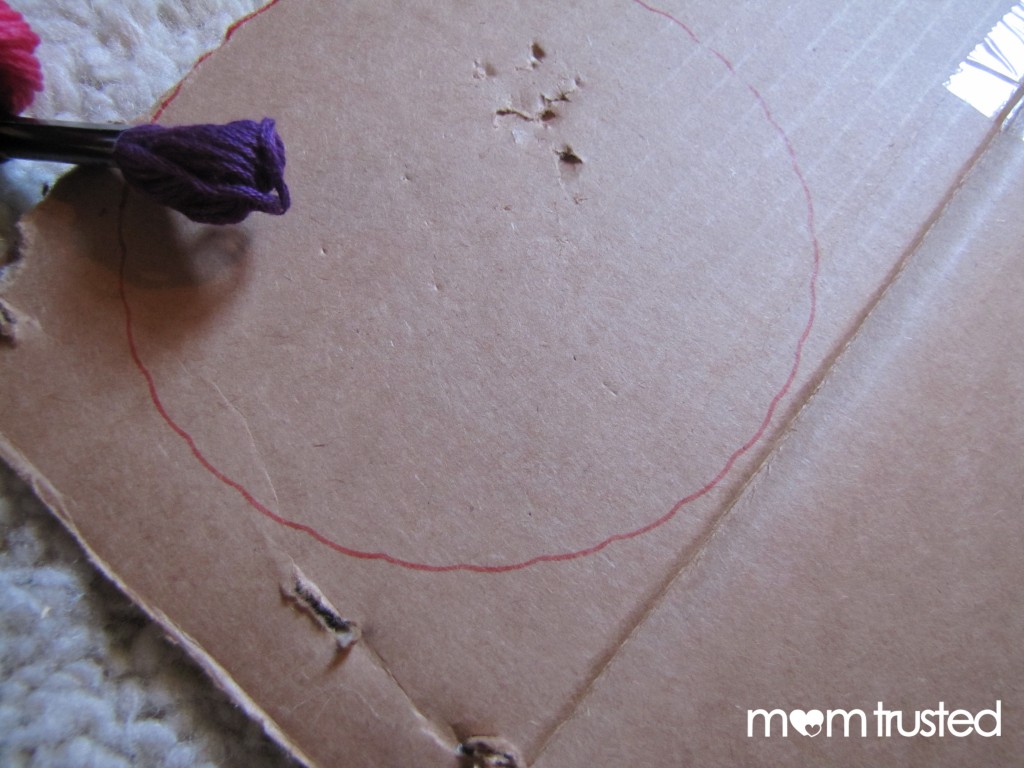 We made two string art circles.  For one, we used a Styrofoam plate, and for the other, we traced a smaller circle onto a sheet of heavy cardboard.  The cardboard was thick and we needed to use a knife to cut it – obviously that's a job for mom or dad, not for little hands!  You could use a shipping box, cardboard food packaging, or any number of recycled objects.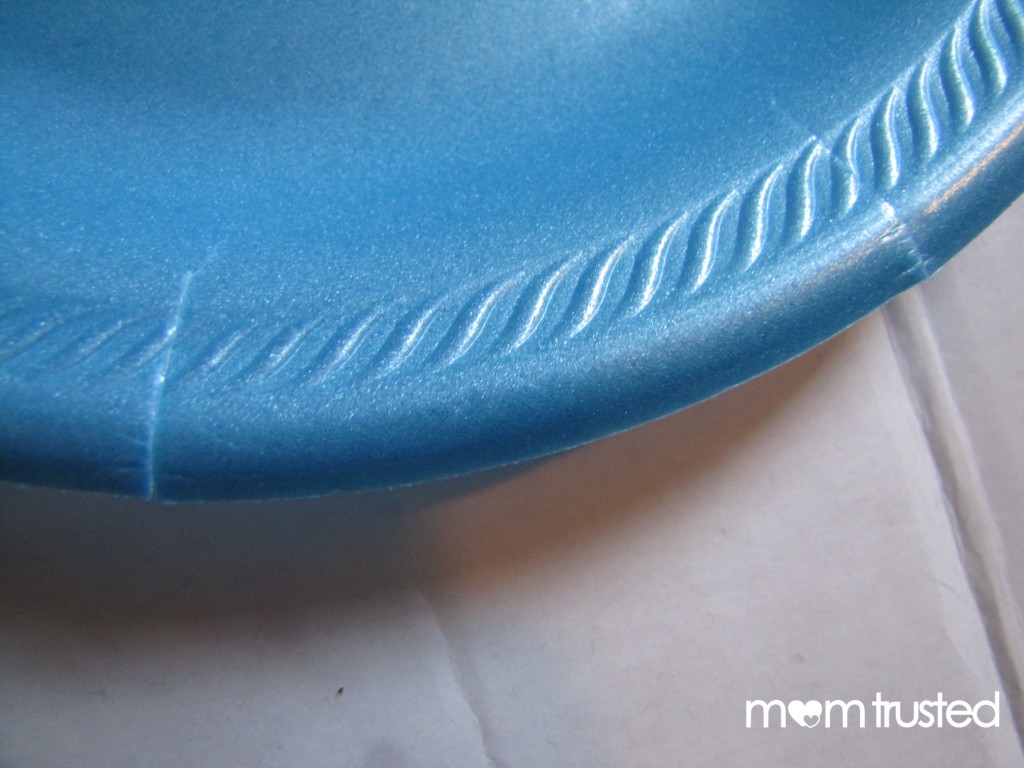 Once you've got your cardboard cut into circles, you'll need to make some notches, where the string will go.  Evenly space them if you're concerned with geometry and patterns in your finished project (8 or 12 evenly spaced notches works well).  On the paper plate (or on thinner cardboard) you can cut slits, but on the cardboard, we needed to cut little tiny "V" shapes.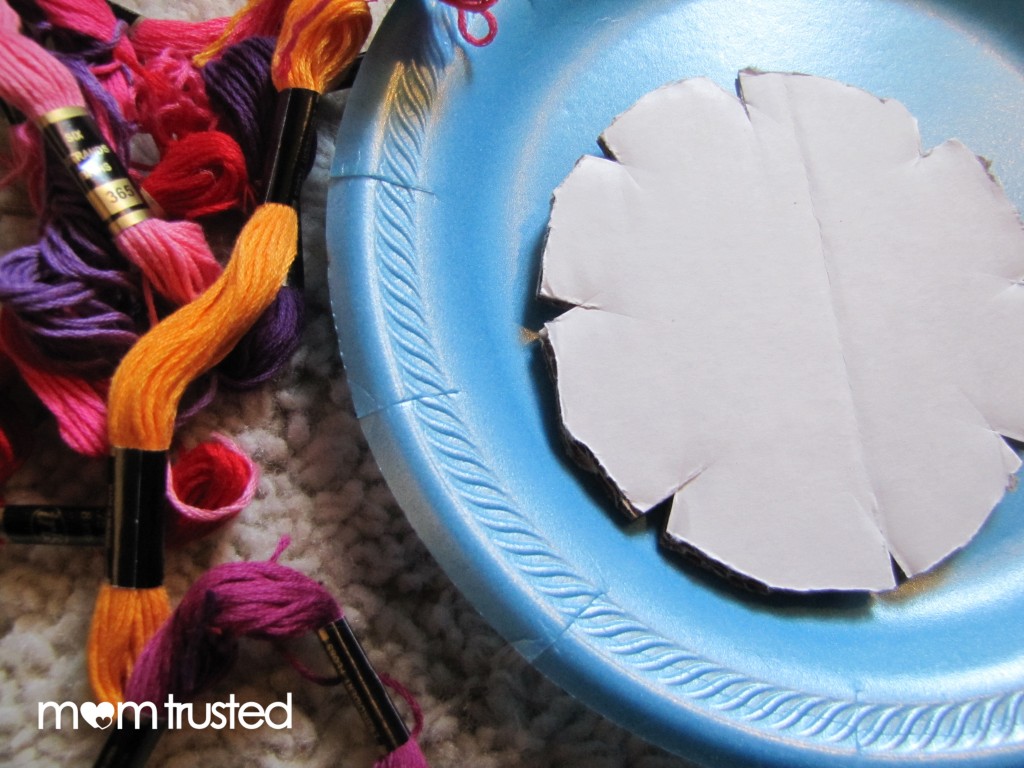 Your child can choose some colors of yarn or floss.  Secure a color on the back of the circle with a piece of tape, and let your child begin their wrapping!   If they have a very specific idea of how they want it to look, you can discuss how to make a pattern.  If your child is more of an "abstract" artist, just let them go for it in whatever style they want!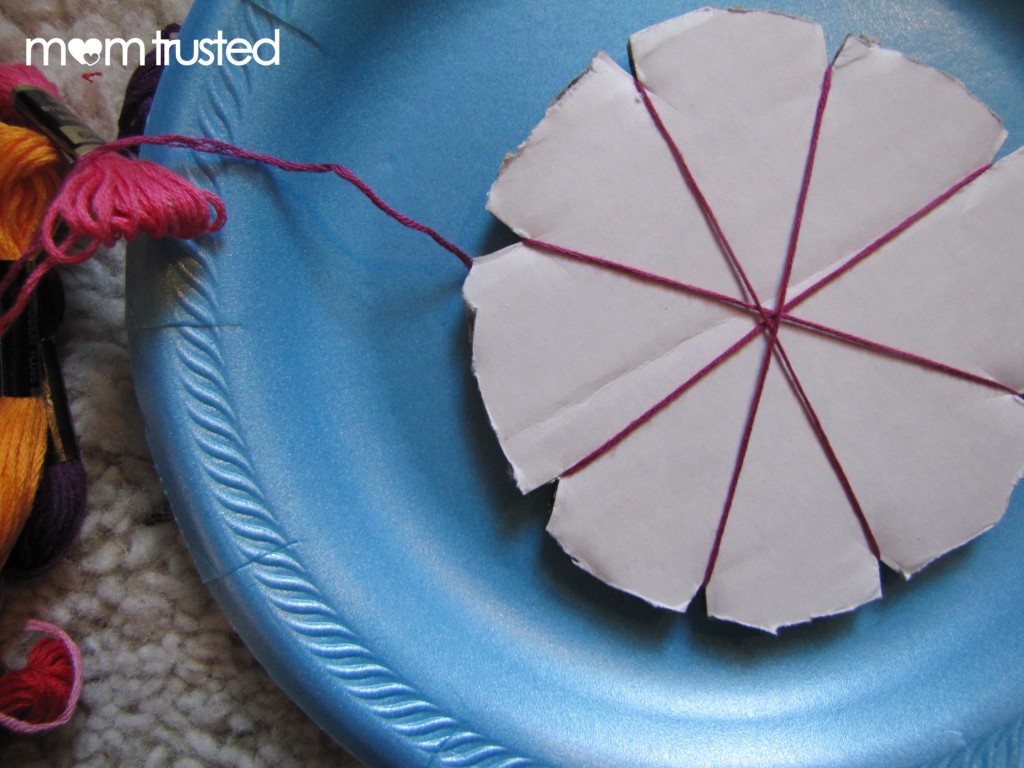 When they tire of one color, have the next ready to go!  These are fun to make, inexpensive, and are stunning to look at.  Try one out!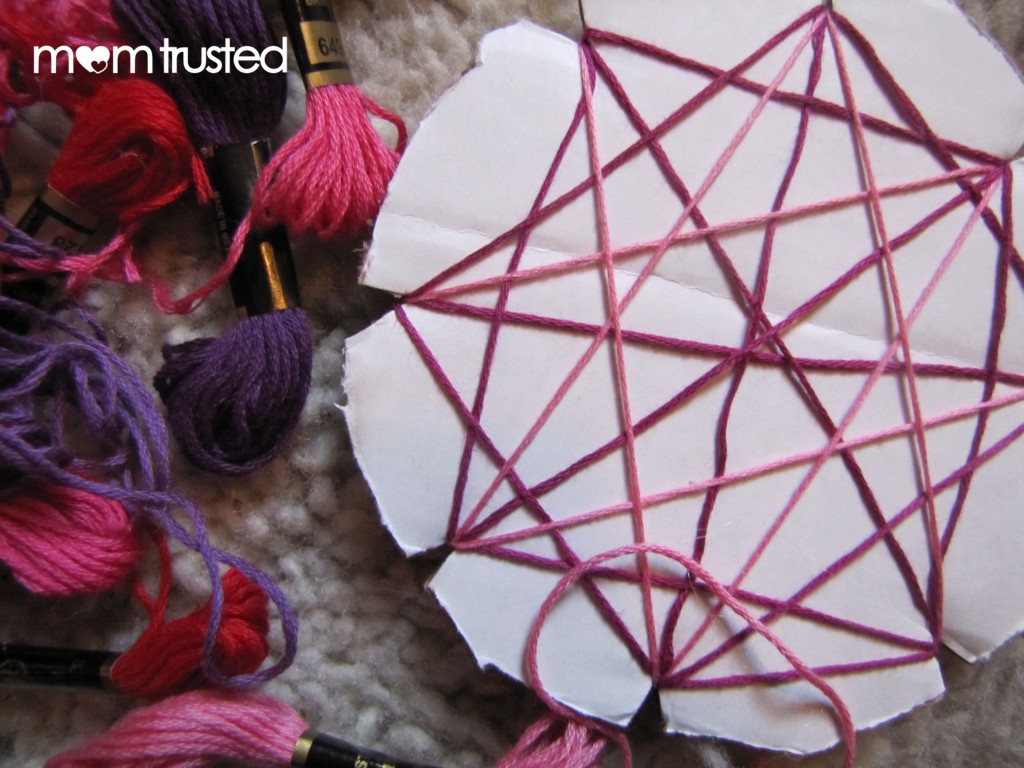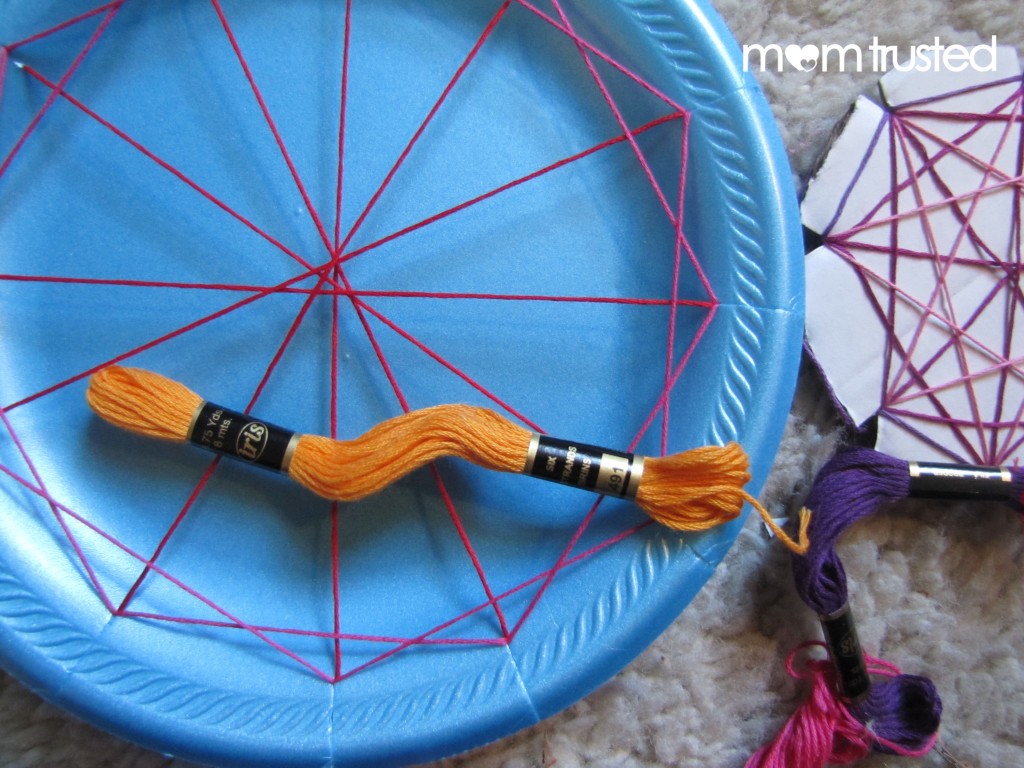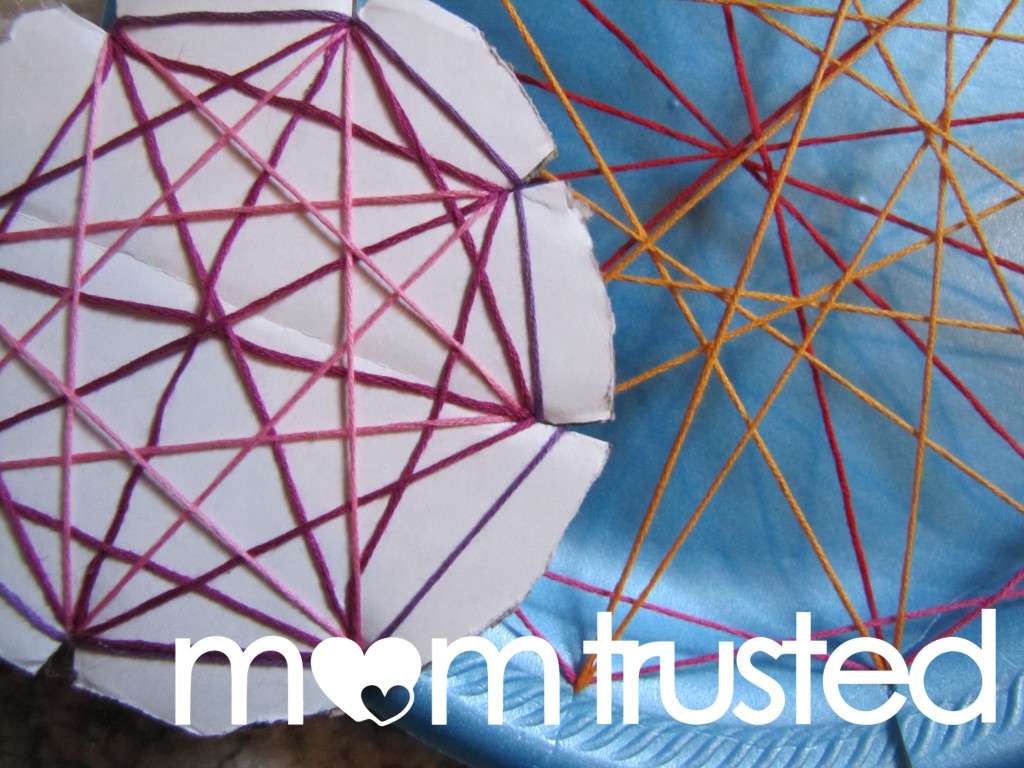 ---