Build Your Own Theater Stage
Our kids love to sing a song or create plays with an audience.  We've all heard "Mom, look at this" a million times.  They love to show us that they are good at things.
Sometimes we feel the need to take imaginative play to the next level.  Maybe your kids spend a lot of time doing something so you decide to make it more elaborate for them.  This is what happened for us with the stage.  One day the kids were dreaming out loud about building their own stage and we said "OK, let's try it!"

We don't have formal instructions here because it really depends on the space you have, where you want it to live, and how you want it to look.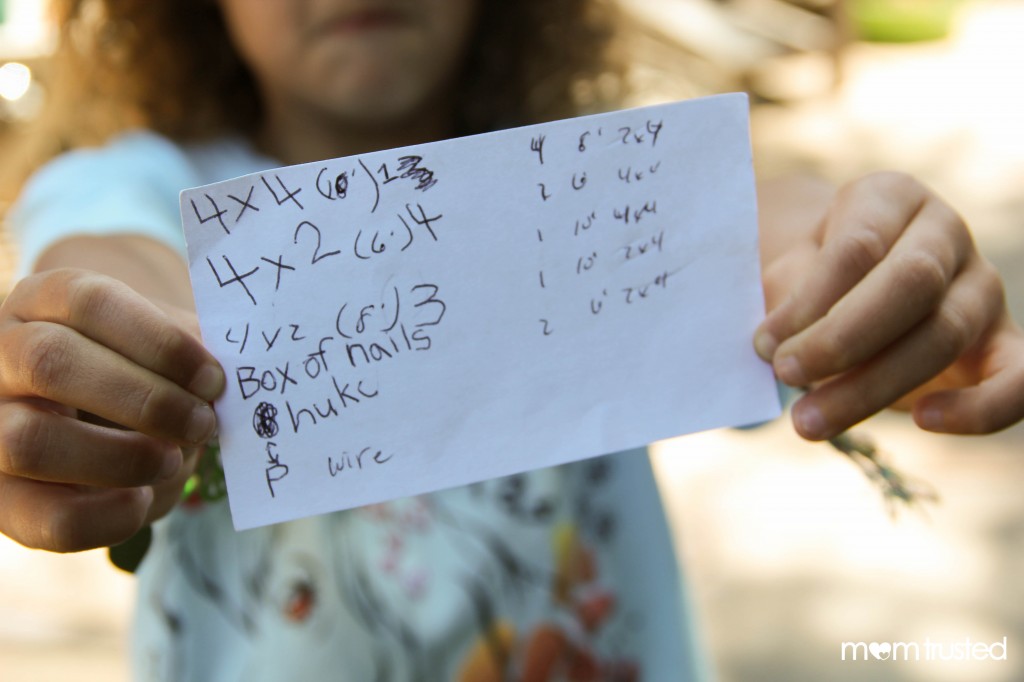 First, we had the kids draw some ideas.  Then, we sketched out some of the structural pieces to get a better idea of what we needed.  We measured the area and applied those measurements to the boards we needed.  We decided how to would fix everything together.  Then we purchased the supplies.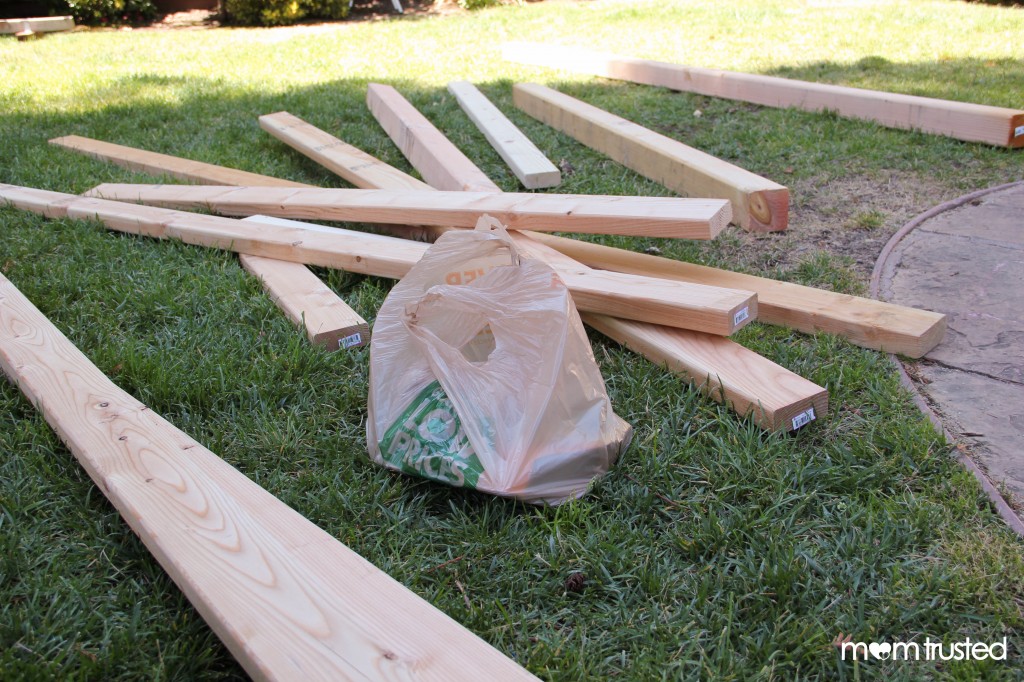 Next the building part.  We aren't actually that experienced with this kind of thing so there was some trial and error.  Sometimes you have to undo the things you did because it didn't work out quite as you had hoped it would.  This is ok.  The process is great for the kids to help them think critically about building the structure and problem solving when something doesn't go right.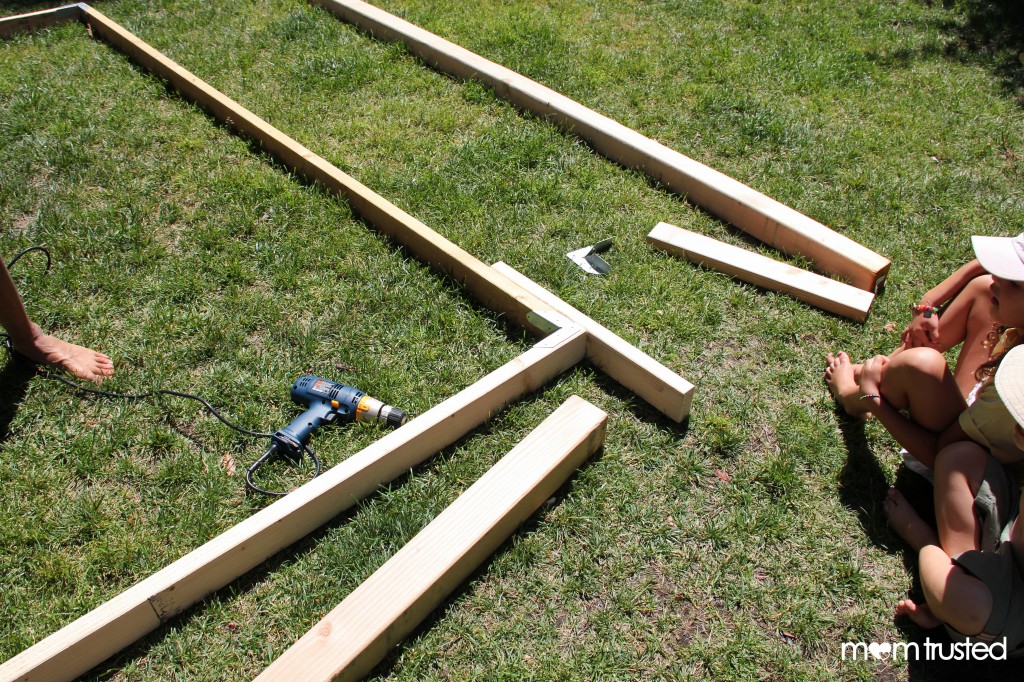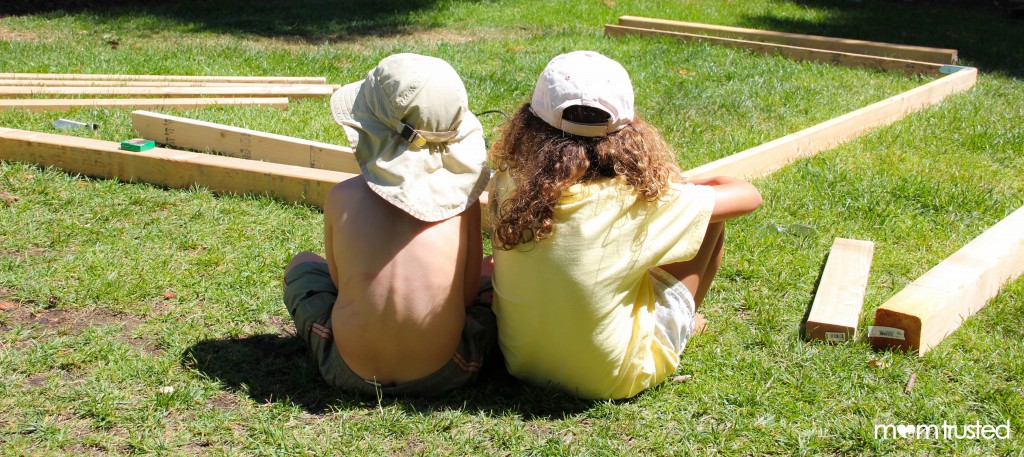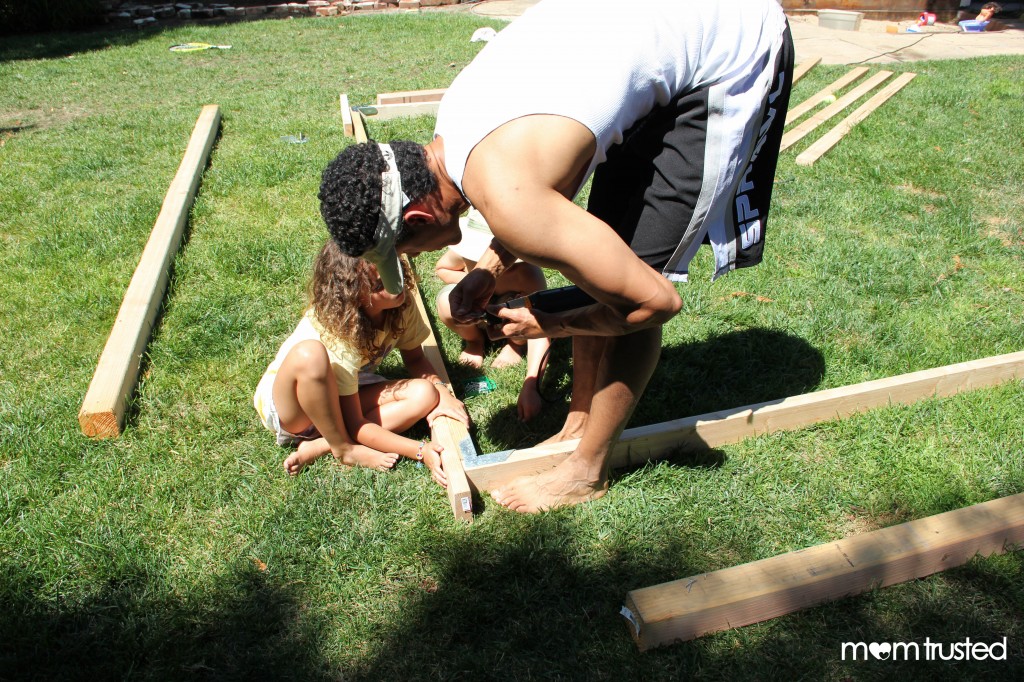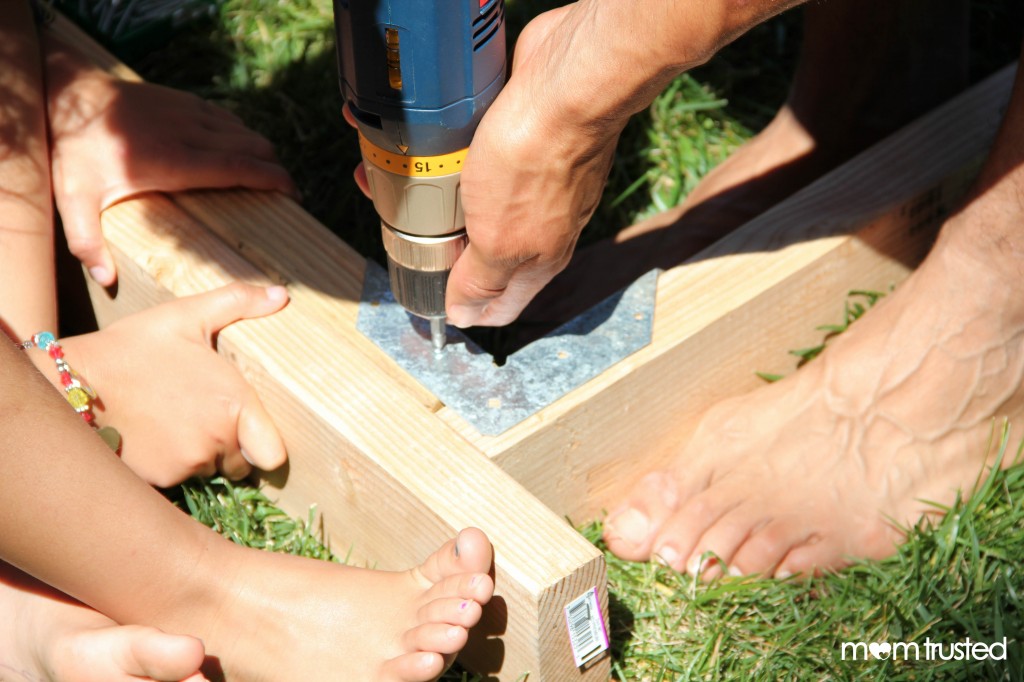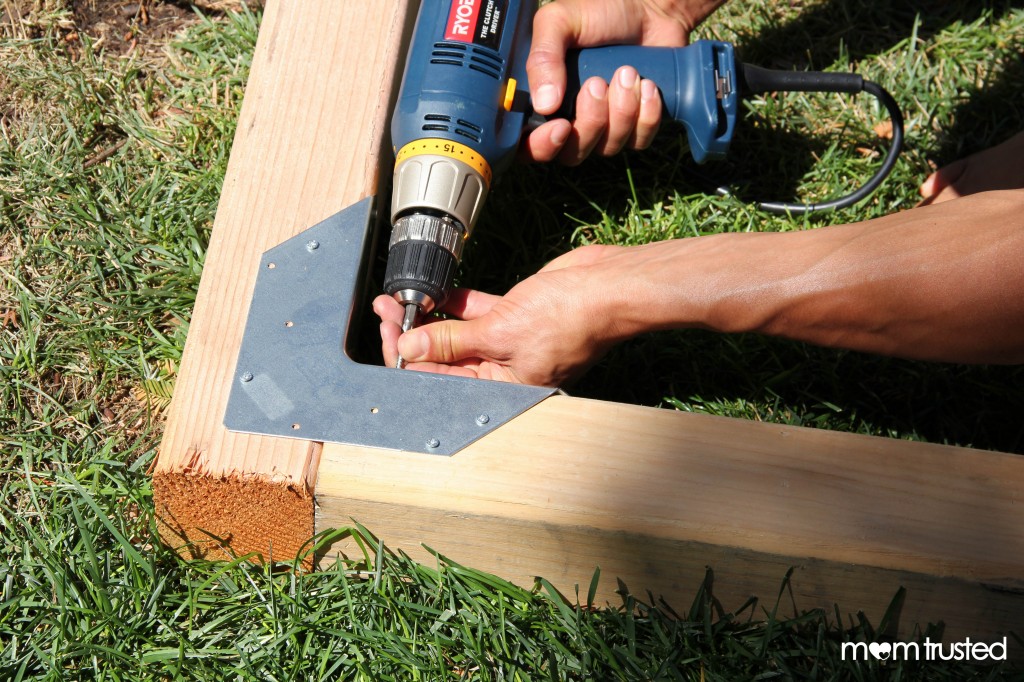 Let the kids help with as much as you can.  They love being able to use the tools.  And they can really say they built their own theater stage.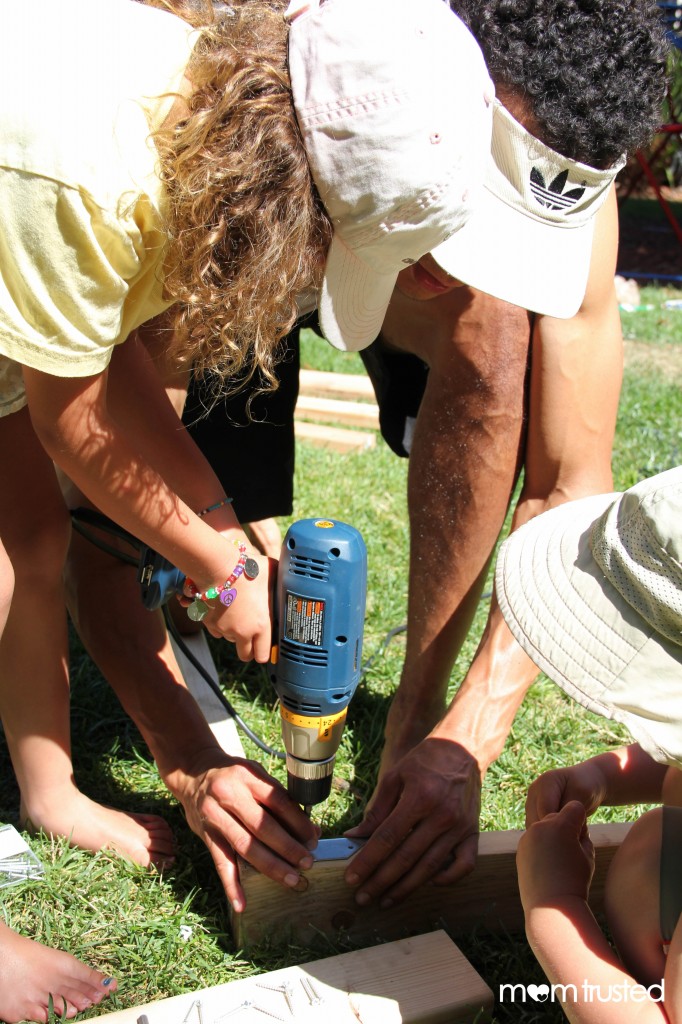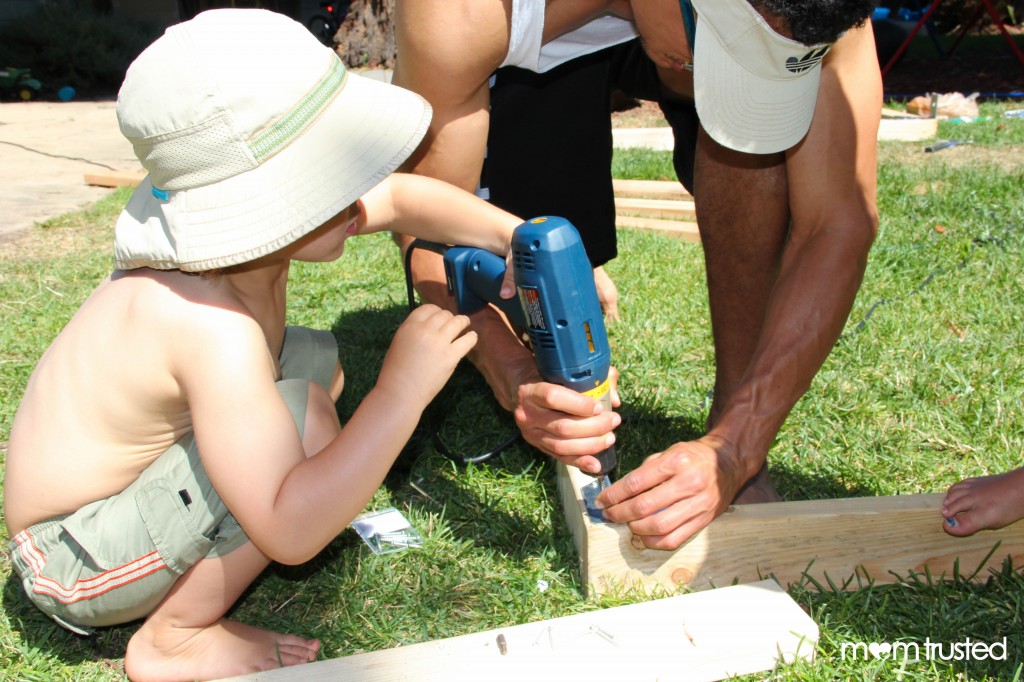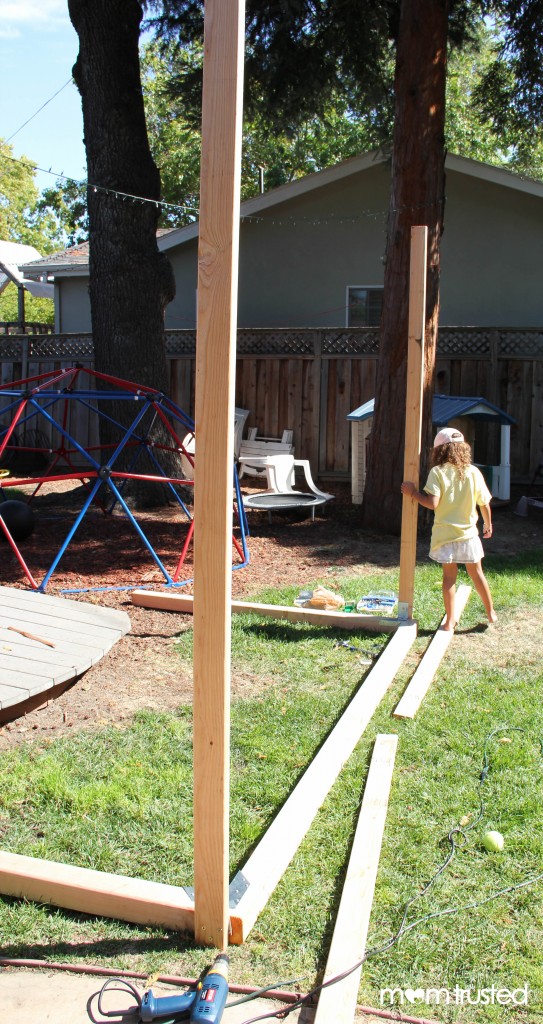 Once you have the structure built, you can add on the flare!  We added 2 wires across the back to allow for hanging backdrops (in this case a 'day' shower curtain and a 'night' shower curtain).  We mounted some plastic strip curtains to the sides for entrance and exits.  And last, we added the bed canopy net to the top for dramatic effect.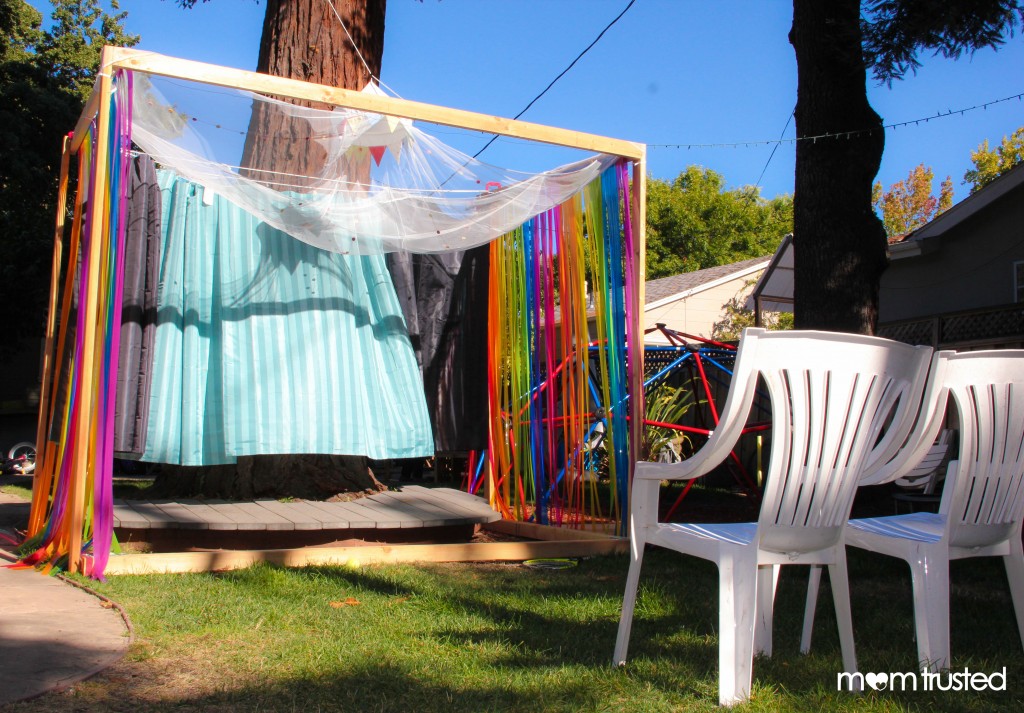 Just set up some chairs and you're ready for the show to begin.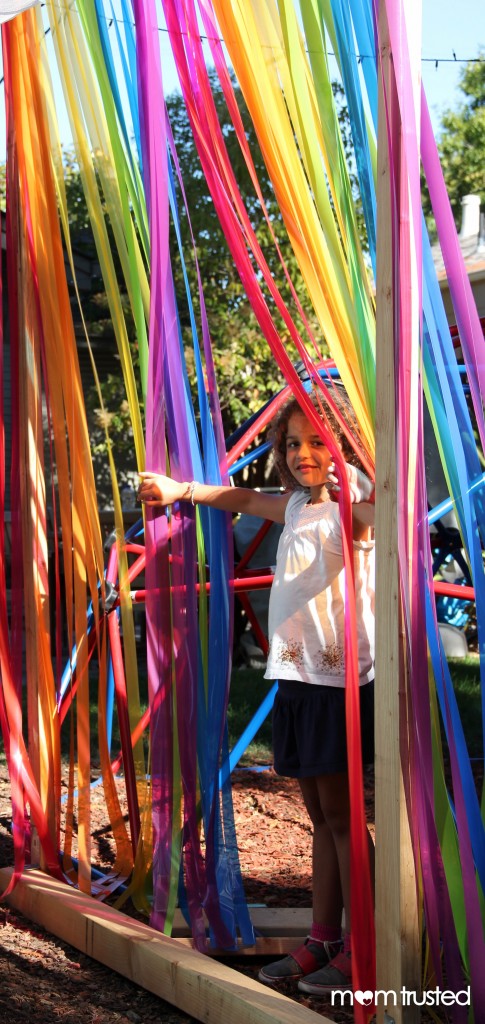 Now add your actors and actresses for a performance to be remembered.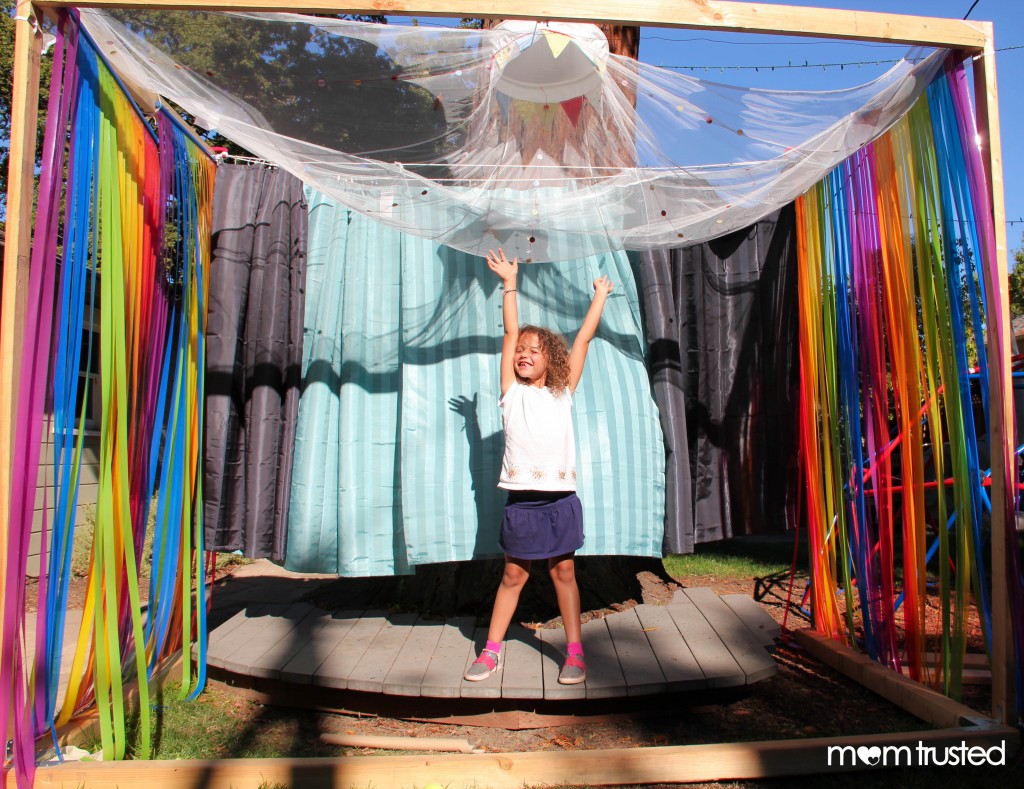 ---