Preschool Egg Carton Color Sorting Activity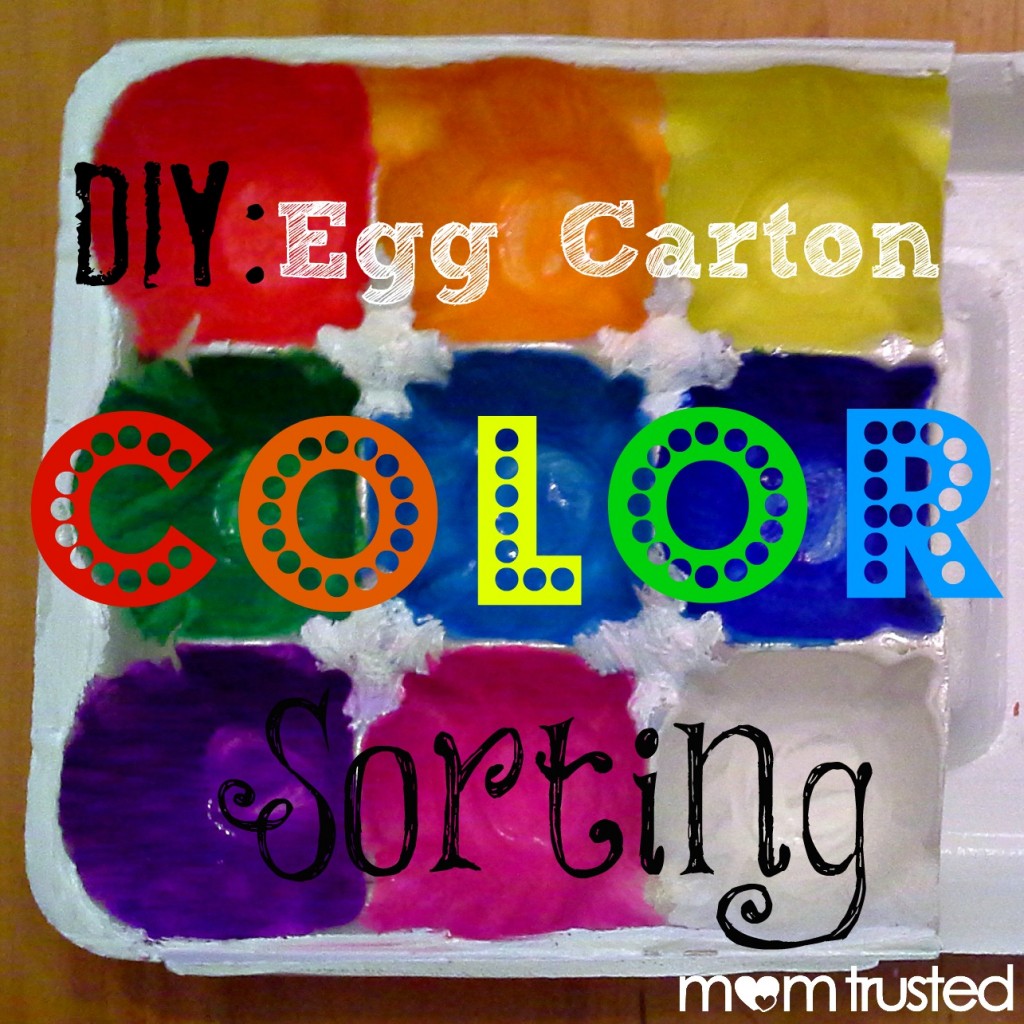 I love websites like Preschool Home Activities that allow you to find really fun homemade preschool learning activities that recycle materials I already have lying around my house and that are super easy to make, like this egg carton color sorting activity. By repurposing an egg carton with a little paint, my daughter now has an activity that can be used over and over again. Whether you're a mom looking for simple activities for your preschooler or a preschool teacher looking for budget-friendly learning materials for your little students, this egg carton color sorting activity has you covered. And with a few extra materials, this preschool activity can easily be adapted for more learning beyond colors. For instance, just by writing numbers in the bottom, you could extend this to a counting (math) activity for your preschooler as well. As if this activity couldn't get any better…. your little one also has to practice those fine motor skills picking up those tiny pony beads. Here's what you'll need to make this multifaceted preschool learning activity.
Materials:
Egg Carton (you can use either the 12 or 18 egg cartons depending on how many colors you want your preschooler to sort through)
Scissors (to cut the egg carton)
Paint (varying colors to match the different colors of pony beads)
Pony beads (I got a package of mixed colors from the local Dollar Tree)
Step 1: To make your "game board", simply separate the top and bottom of the egg carton by cutting it with scissors. Then cut the bottom (to part of the egg carton that holds the eggs) in half. Now place half of the bottom portion back into the lid, as shown in the picture below.
TIP: This can be done using either the 12 or 18 egg cartons. Just use whatever you have on hand.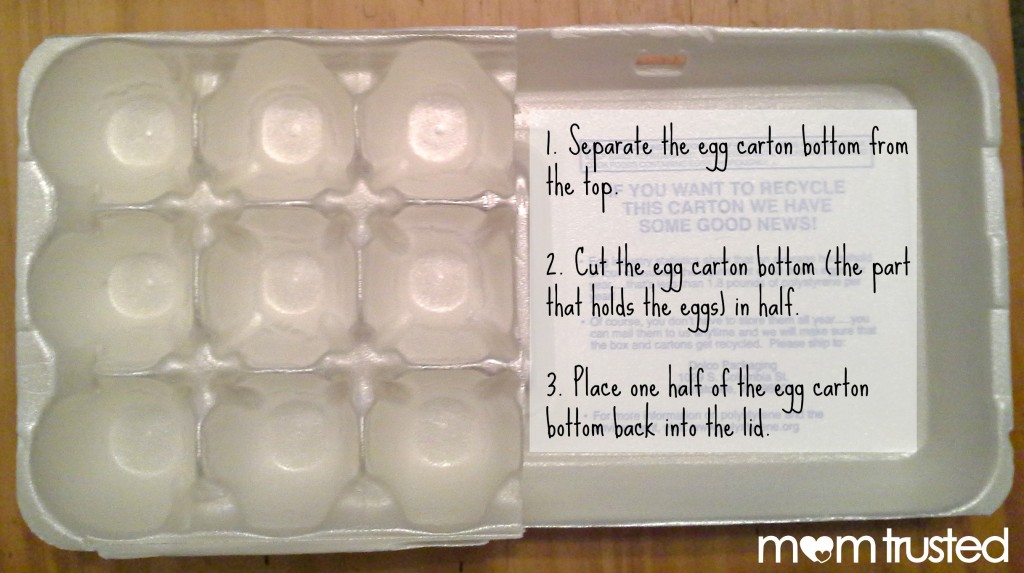 Step 2: Using paints that coordinate with the different colored pony beads, paint the inside of the bottom portion of the egg carton (the part that holds the eggs). Let it dry.
TIP: If you are wanting this activity to last long term, you may want to seal it with a clear sealant as the paint starts to chip off of the styrofoam with repeated use.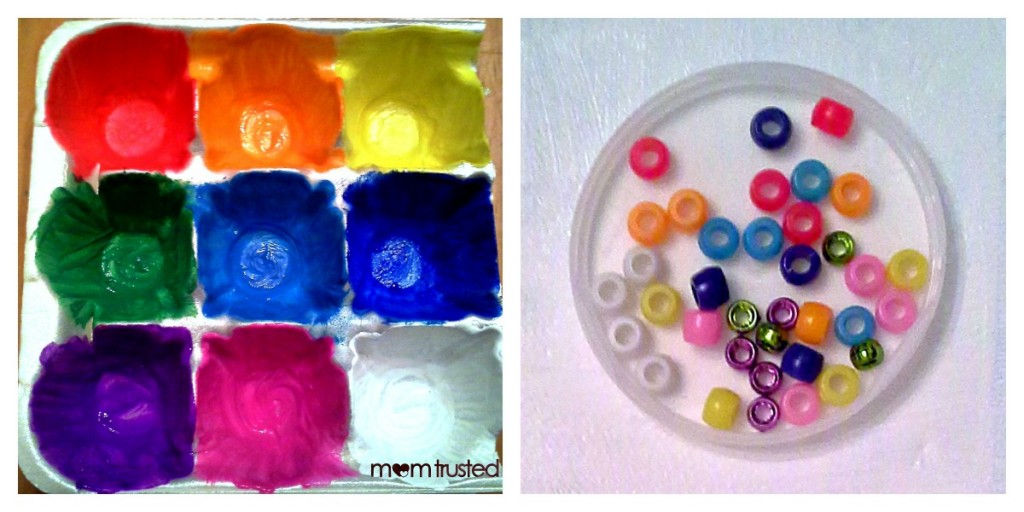 Step 3: Now that your "game board" is prepared, your color sorting activity is officially ready for your preschooler to use. Depending on the age of your little learner, you may want to tell him/her the "rules" of the game or simply show an example by demonstrating how to sort the colors. Enjoy!
TIP: While I used pony beads for this activity, you could really use any colored materials so long as you have several different colors on hand. For instance, you could easily use marbles, painted rocks, or pompoms. If you don't have any of those on hand, you could simply color pieces of paper or used construction paper. The materials aren't important to your preschooler.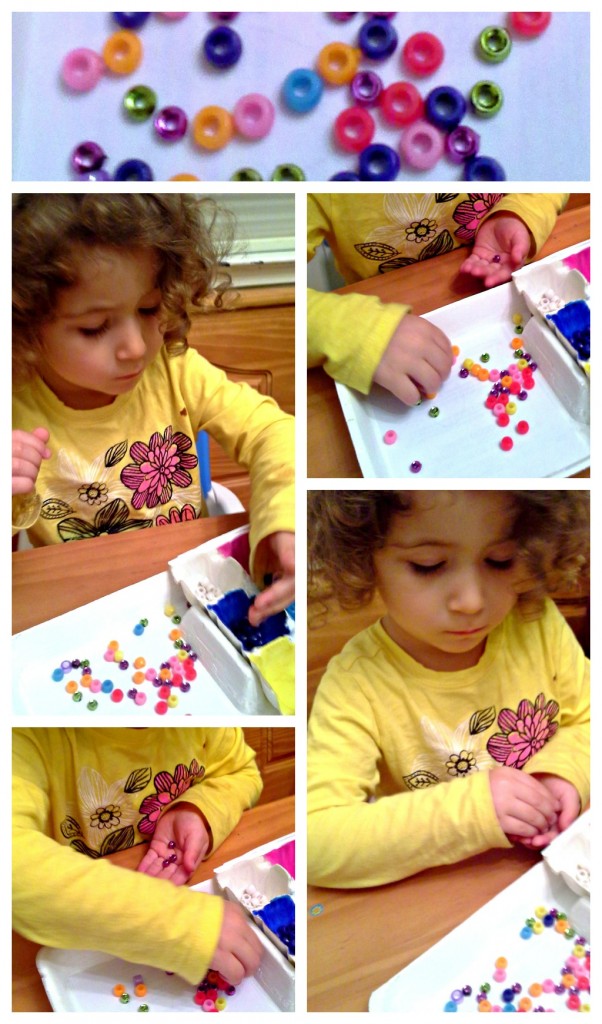 ---