Penny Game for Preschoolers
Here's a good game for a rainy day.  Two or more kids can play it, and it's easily assembled from stuff you might have around the house!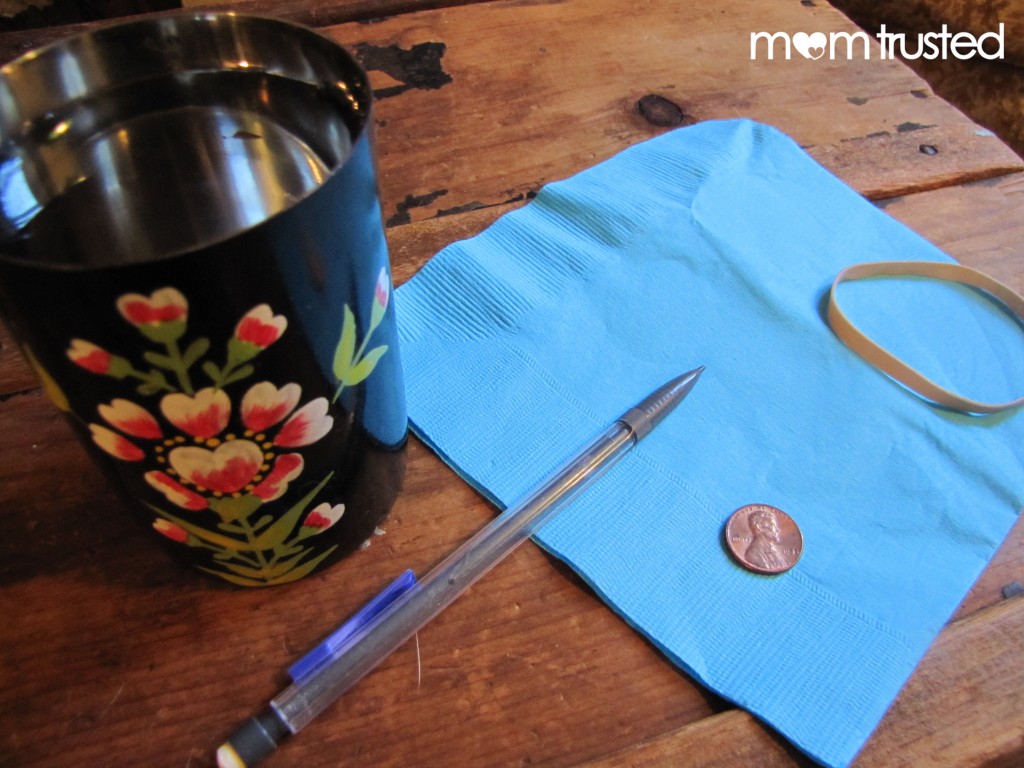 You'll need
a cup of water
a napkin, paper towel, or tissue
a rubberband
a pencil
a coin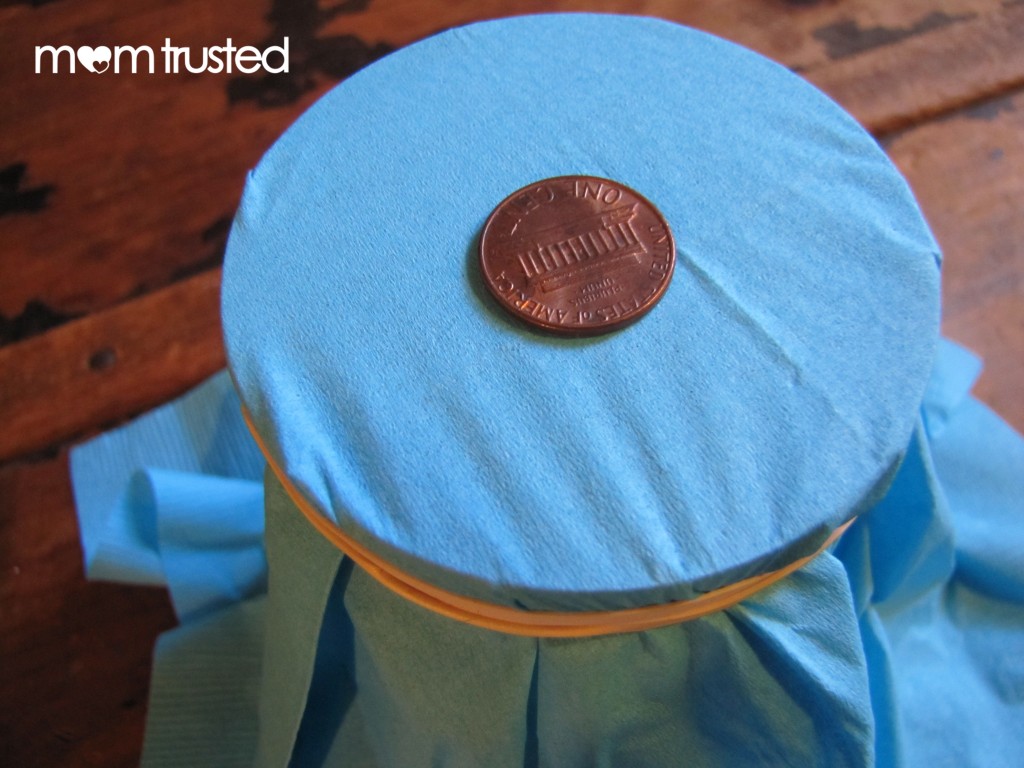 Assemble the game by filling the cup to about ¼" from the top.  Stretch a single ply napkin over the top and stretch a rubber band around it, securing it snugly.  It should be tight, like a drum.  Place the penny or other coin on the top.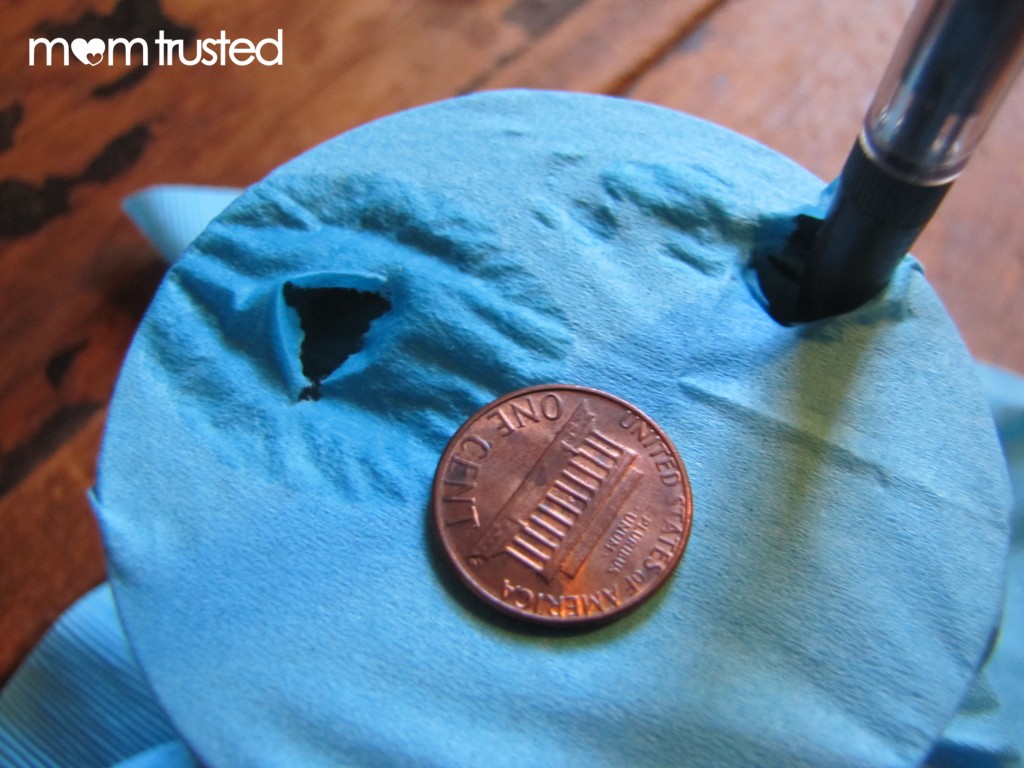 Game play
Players take turns poking a hole in the napkin.  The objective is to not let the penny fall into the cup!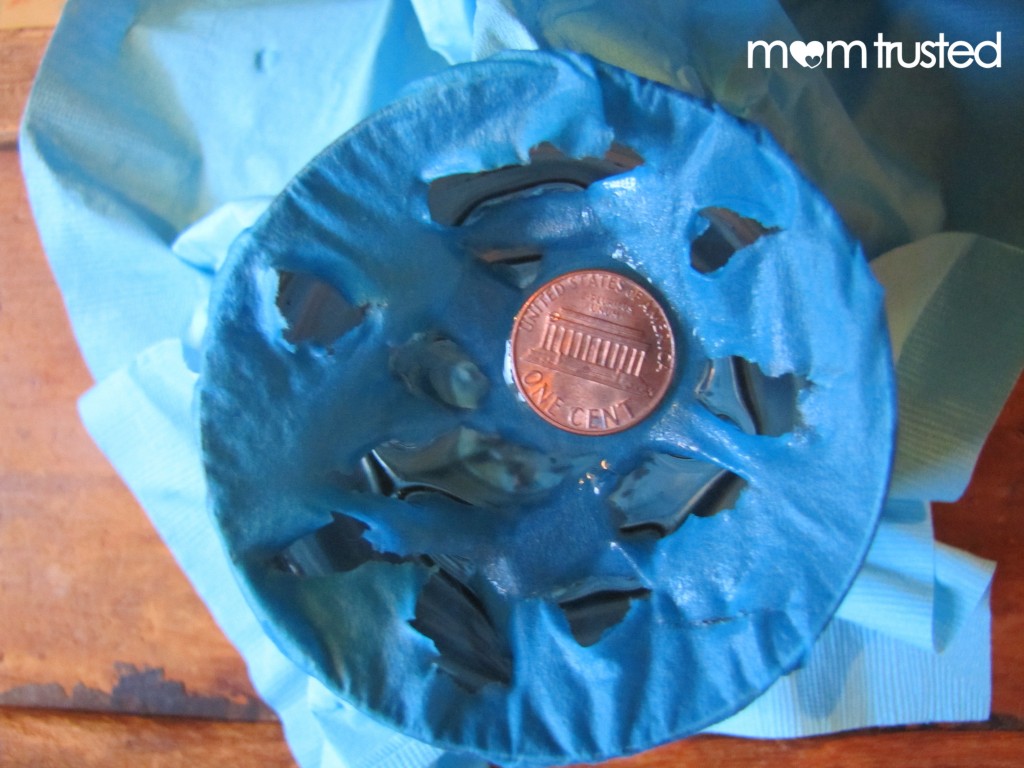 The more turns that pass, the weaker the napkin will become, and your moves will have to become more and more strategic.  The game ends when the penny falls, but it's easy peasy to start a round two!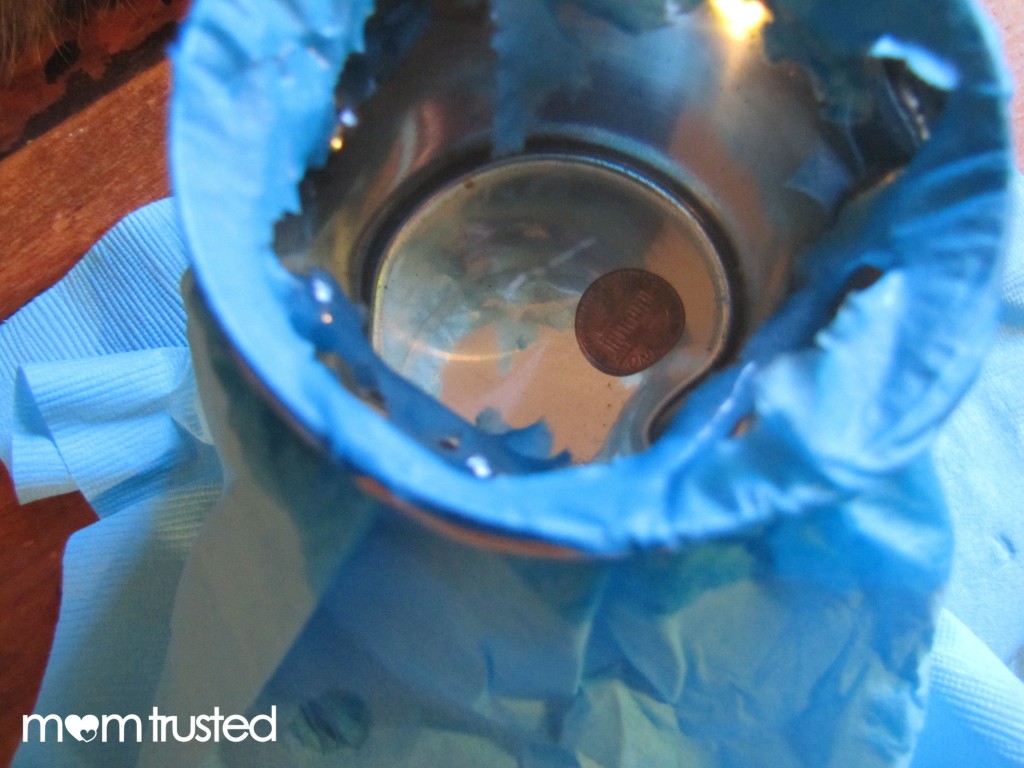 ---