Vanilla Cloud Dough ~ An Alternative to Homemade Play Dough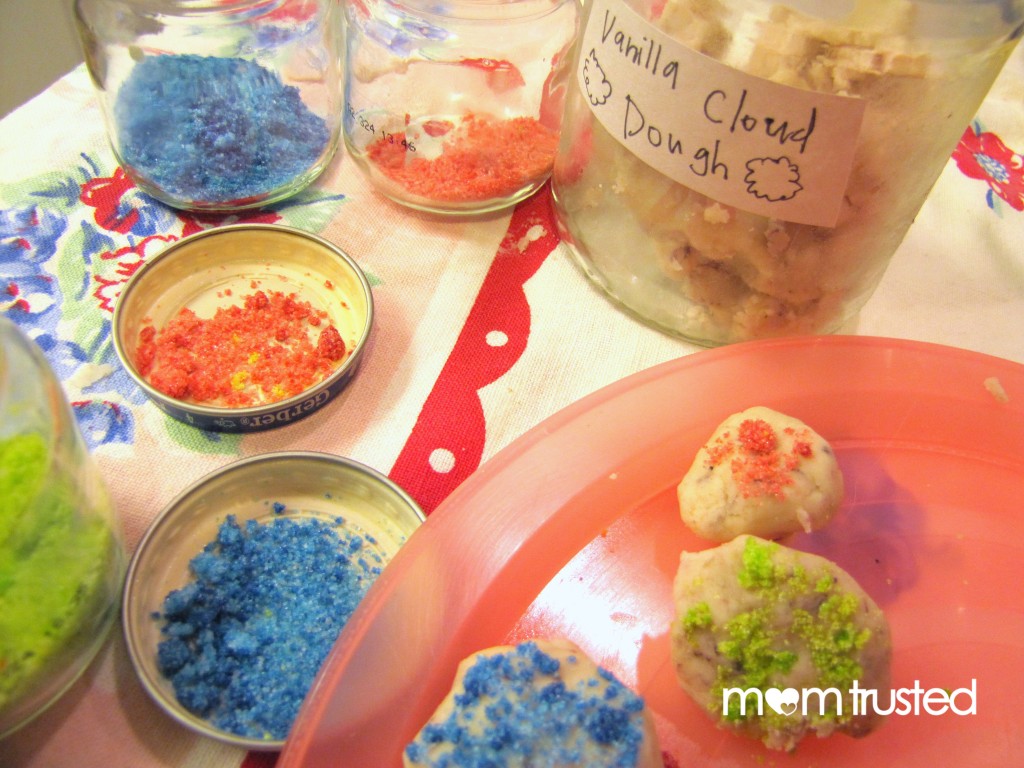 A fun alternative to play dough is cloud dough!  It's silky and smooth, and has a different consistency than salty homemade play dough.  Mix some up, use some of your homemade colored sprinkles, and see what you can create!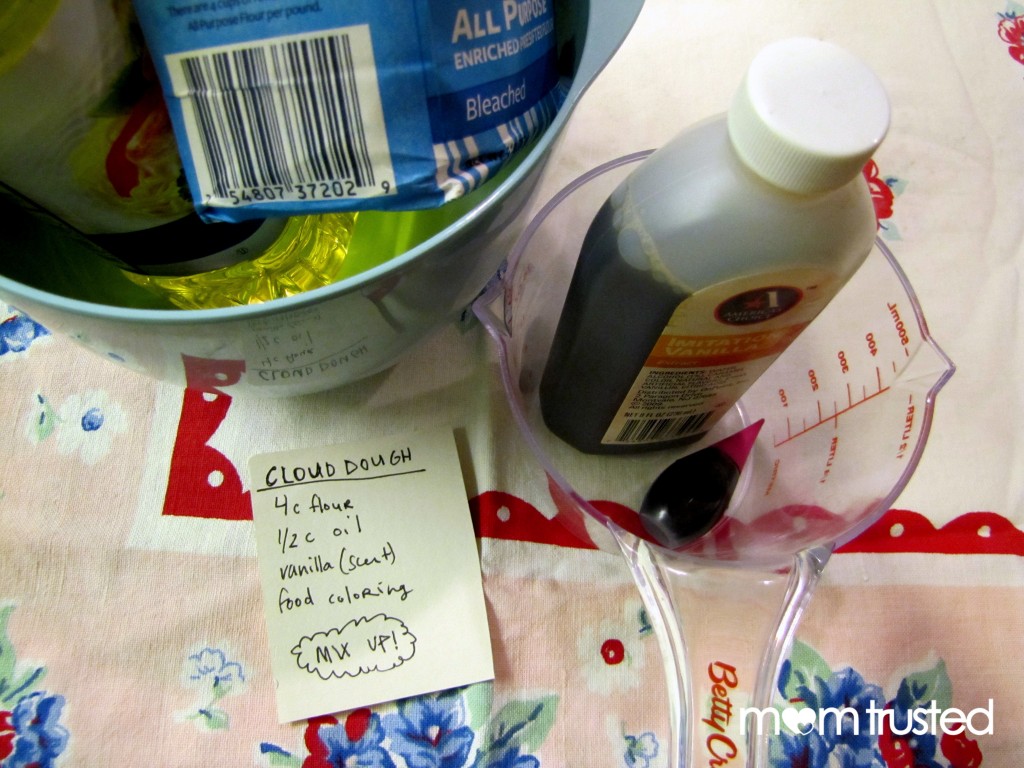 You'll need
flour
vegetable oil
vanilla extract
food coloring (optional)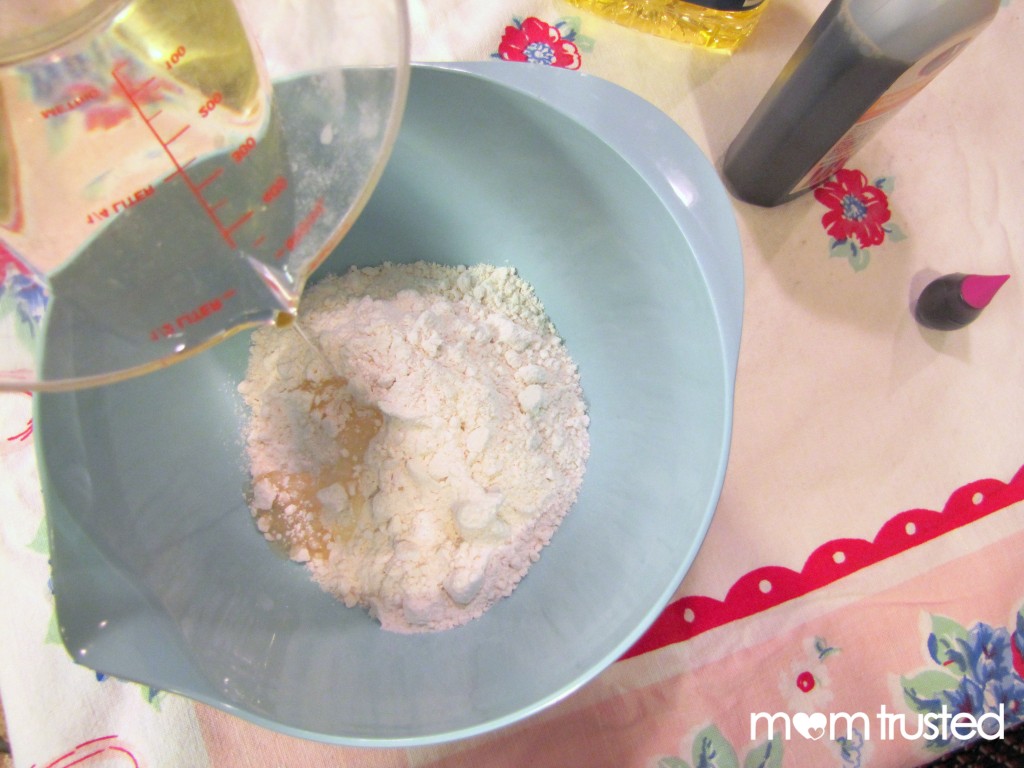 Mix 4 cups of flour with ⅓ cup oil.  Allow your kids to help with the measuring and pouring – a great way to learn some math skills!  Mix with a spoon or your hands.  Adding a few drops of vanilla will make the whole batch smell a little like cookie dough – yum!
We found that the food coloring didn't mix too well with the oil, but it ended up looking like chocolate chips, which was fun!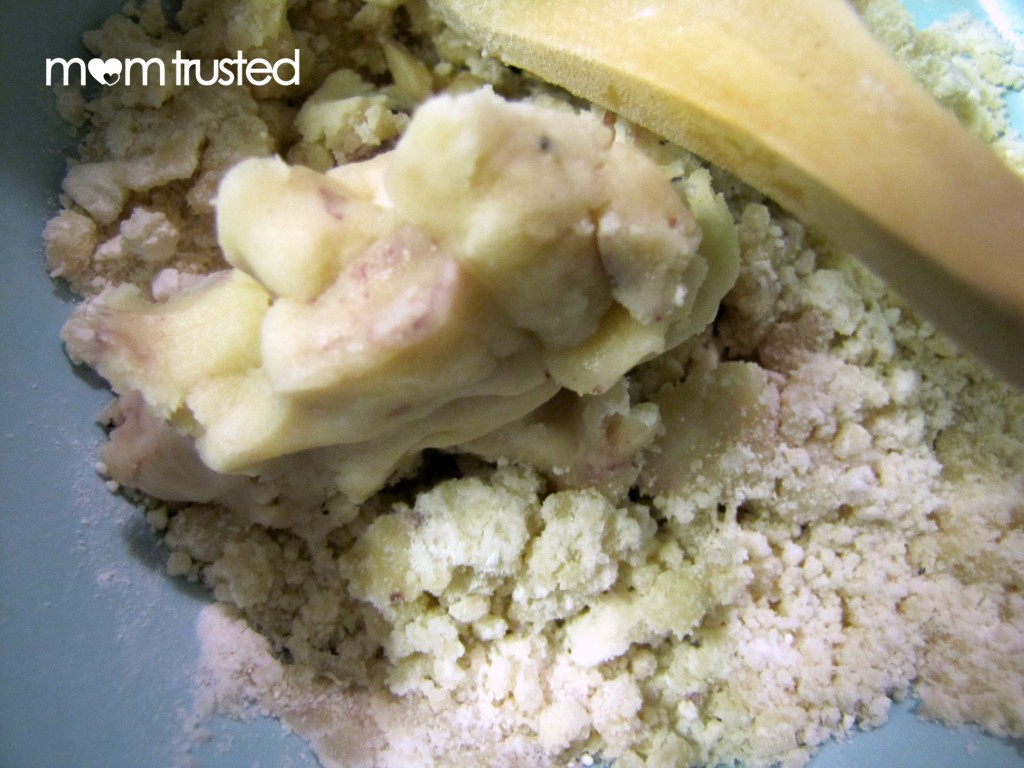 Use the dough to make pretend cakes and cookies.  Decorate them with colored sugar crystals and washi tape flags!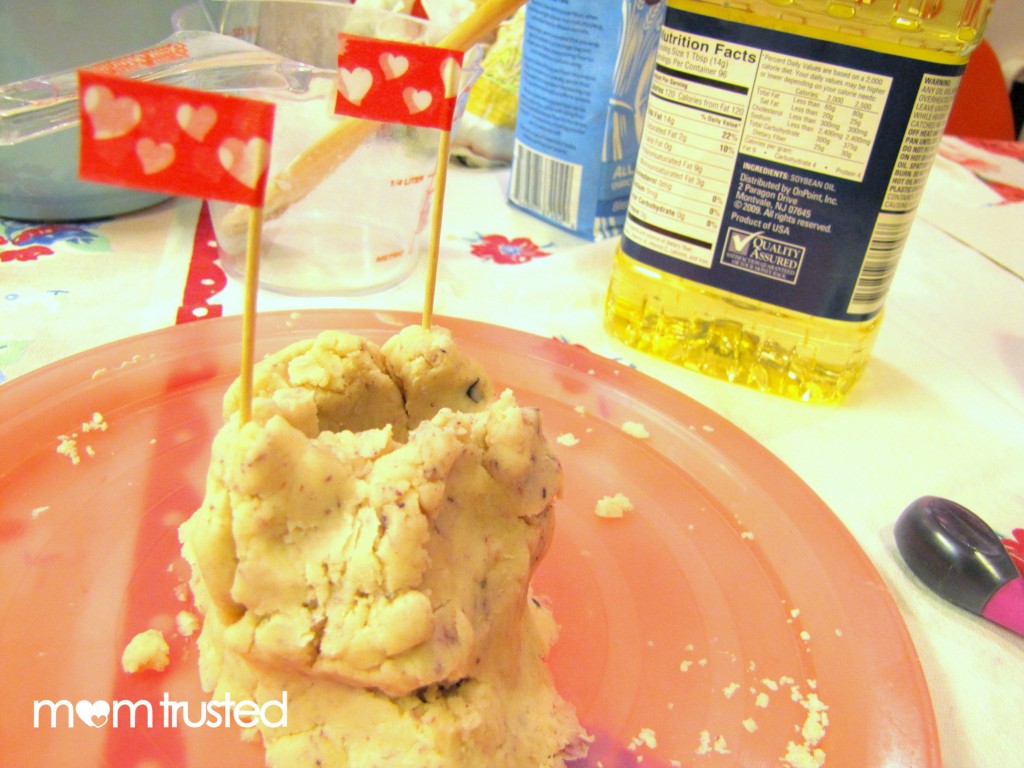 Cloud dough stores well in a airtight container.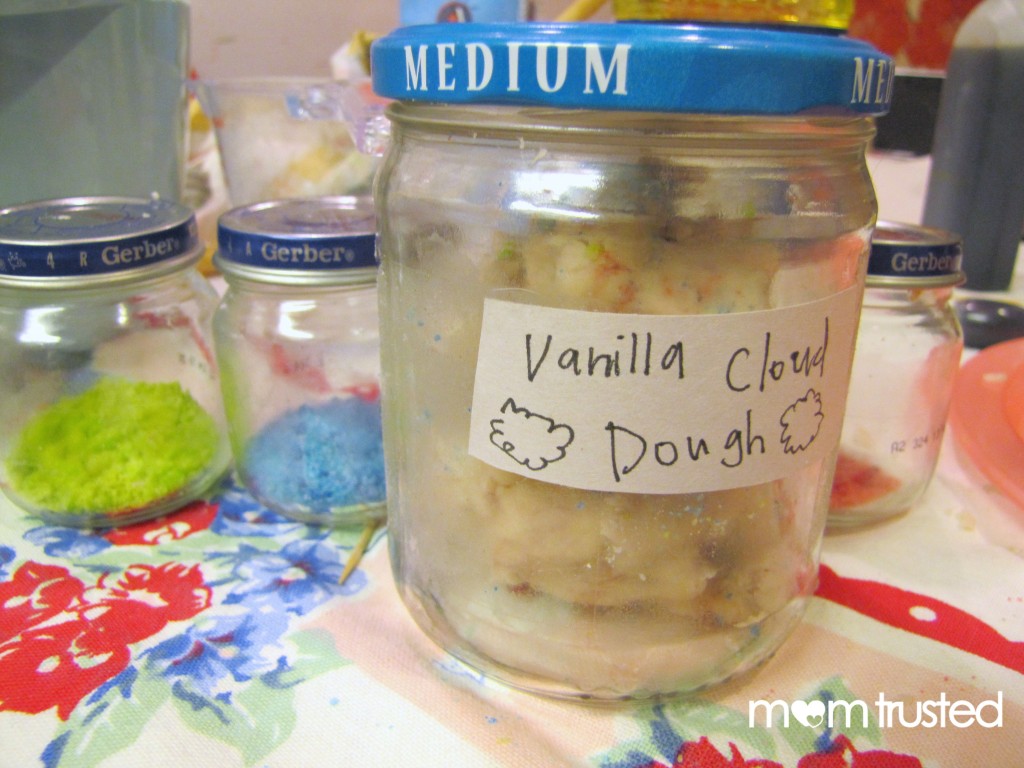 ---