Hello!
We've got tons of fun and educational activities for your children. Whether you're a teacher or a parent, we hope you enjoy the site! If you're
looking for a child care center
or a
local preschool
pop over to MomTrusted.com. We can help!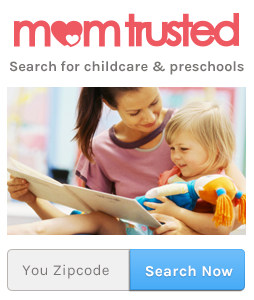 Recent Tweets
Thumbprint Heart Cookies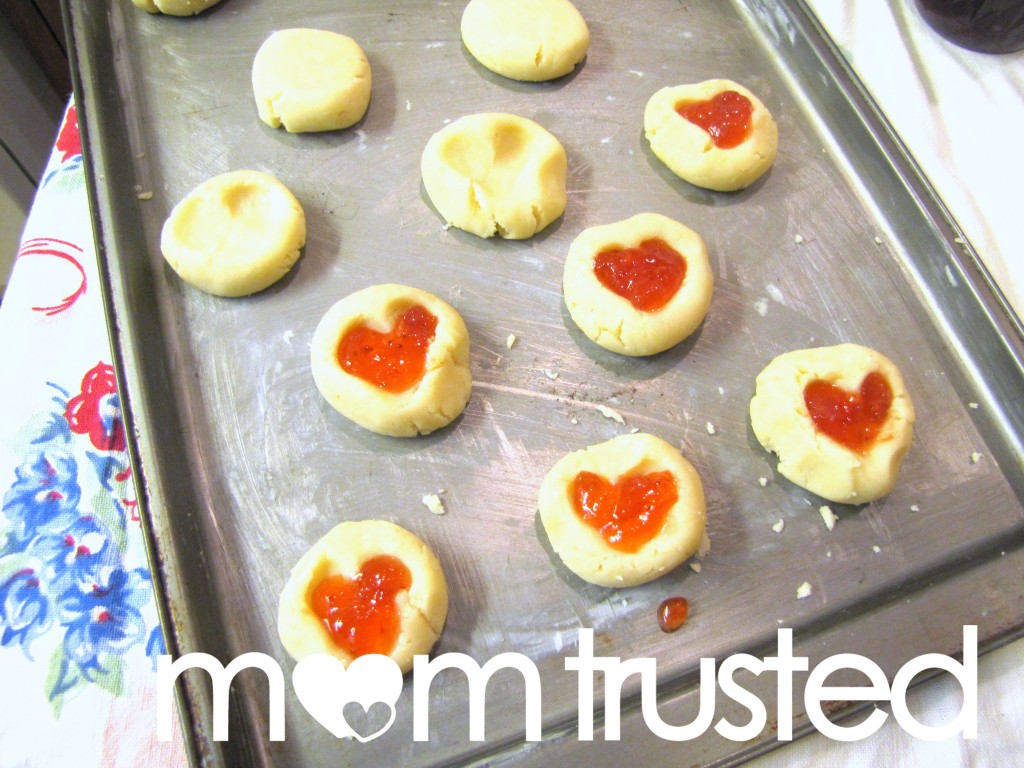 Thumbprint heart cookies are a fun and sweet way to say Happy Valentines Day!  Moms and kids can work together on this cute baking project.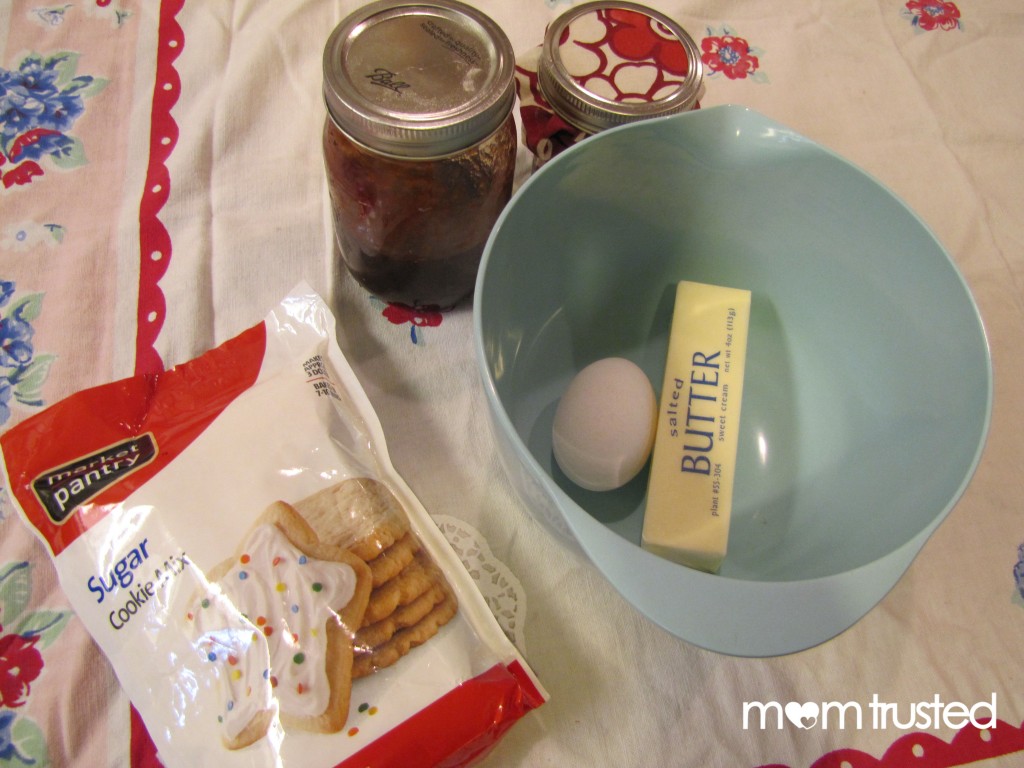 There's lots of good recipes for thumbprint cookies but we decided to take a shortcut and used a sugar cookie mix that just called for an egg and butter.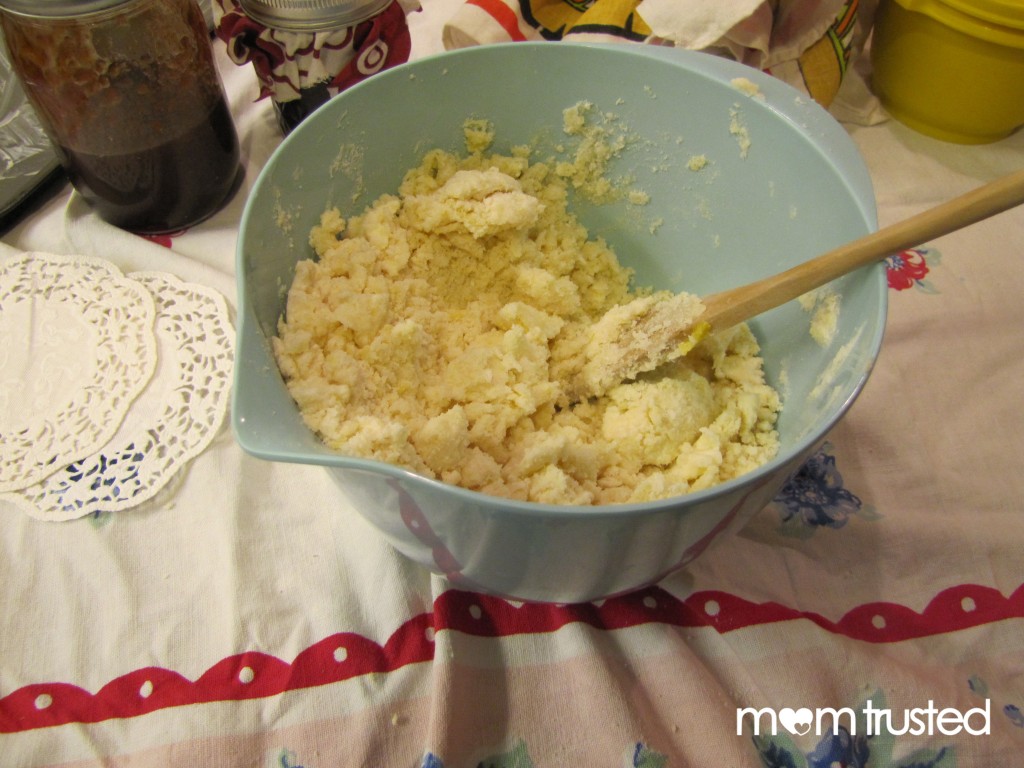 Start by mixing up your cookie dough (home made or otherwise).  Mixing dough is a great activity for kids!  They can start with a spoon, but encourage them to really get their hands in there for some squishing.  When the dough is ready, roll handfuls into balls, then onto the fun part!  Making hearts!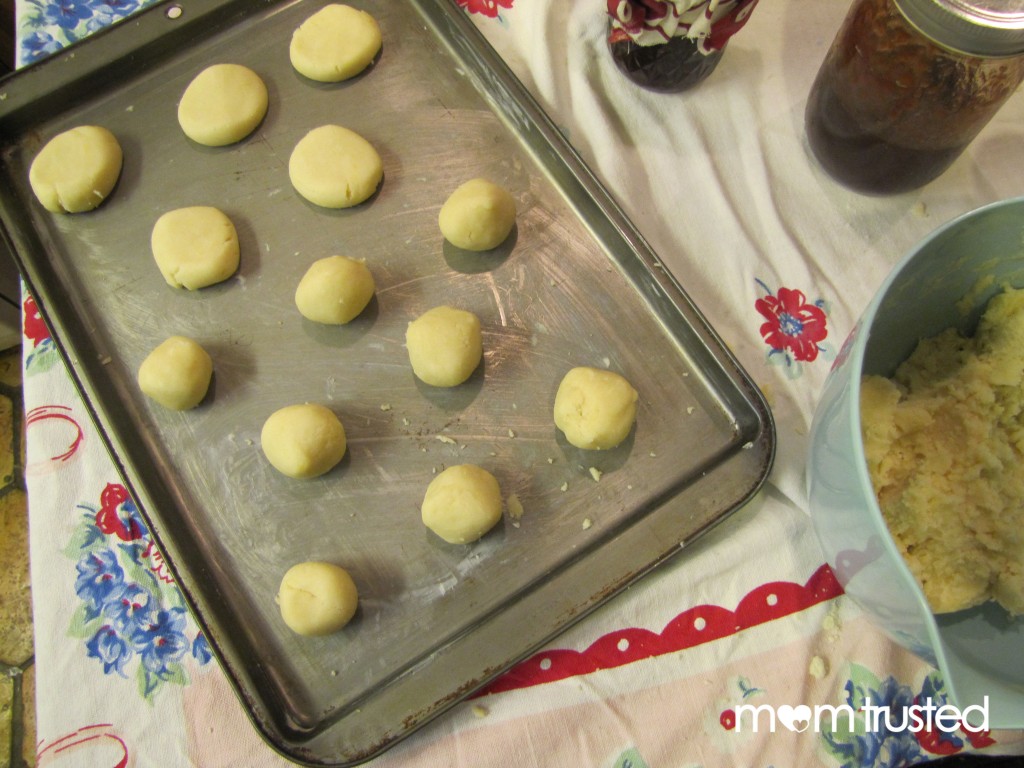 Hearts are pressed into the cookies with two thumbprints.  In our experience, some hearts turned out better than others, but they were all fun to make!  Press the hearts deep enough that they can be filled with some yummy jam.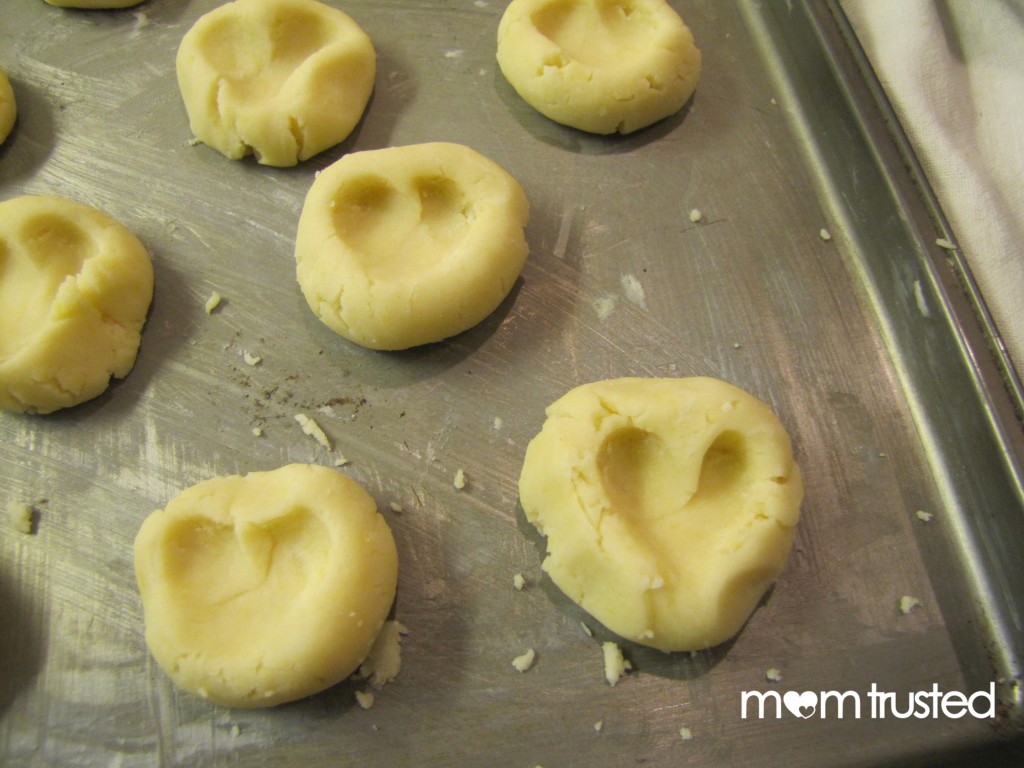 Using a teaspoon, fill the heart thumbprints with some delicious jam.  We tried both homemade strawberry and peach rhubarb jam.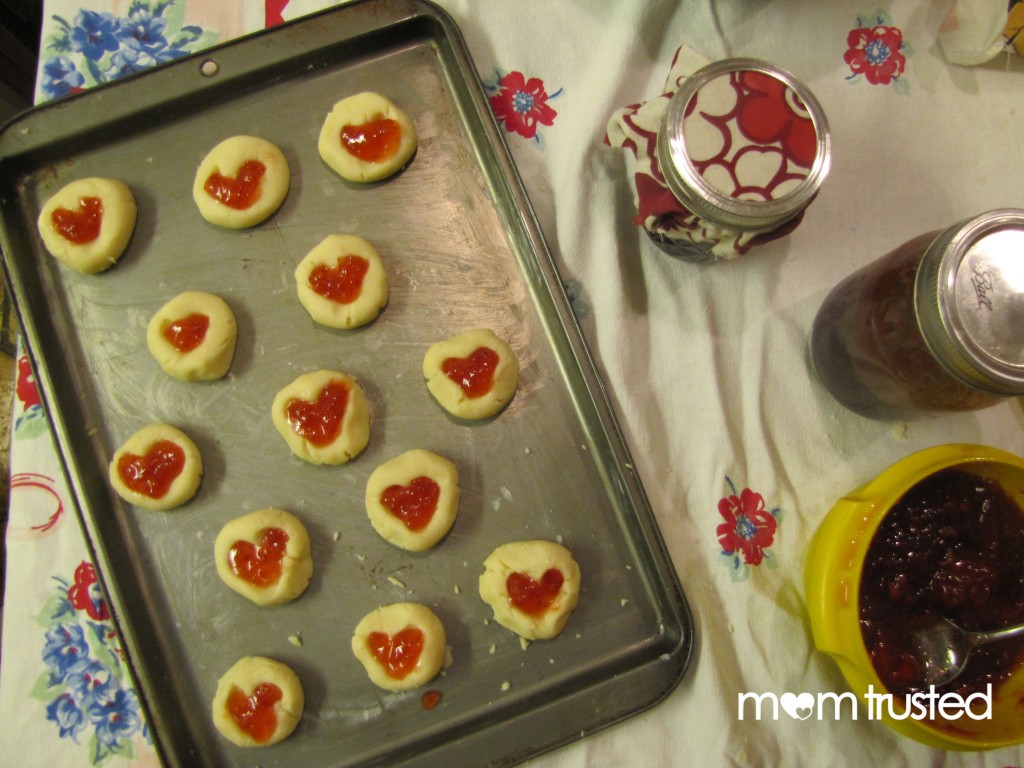 We used some extra dough and our homemade sprinkles to stencil some hearts onto some other cookies.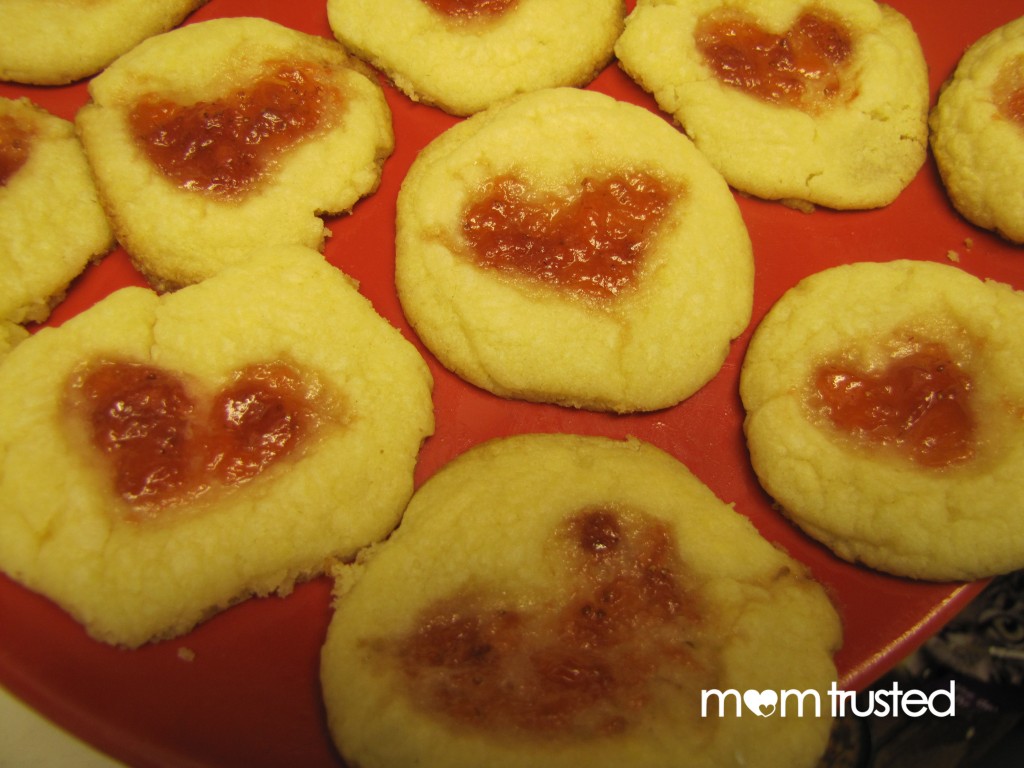 Follow the directions for baking, and (for the cookies with jam) add a couple minutes to the oven time.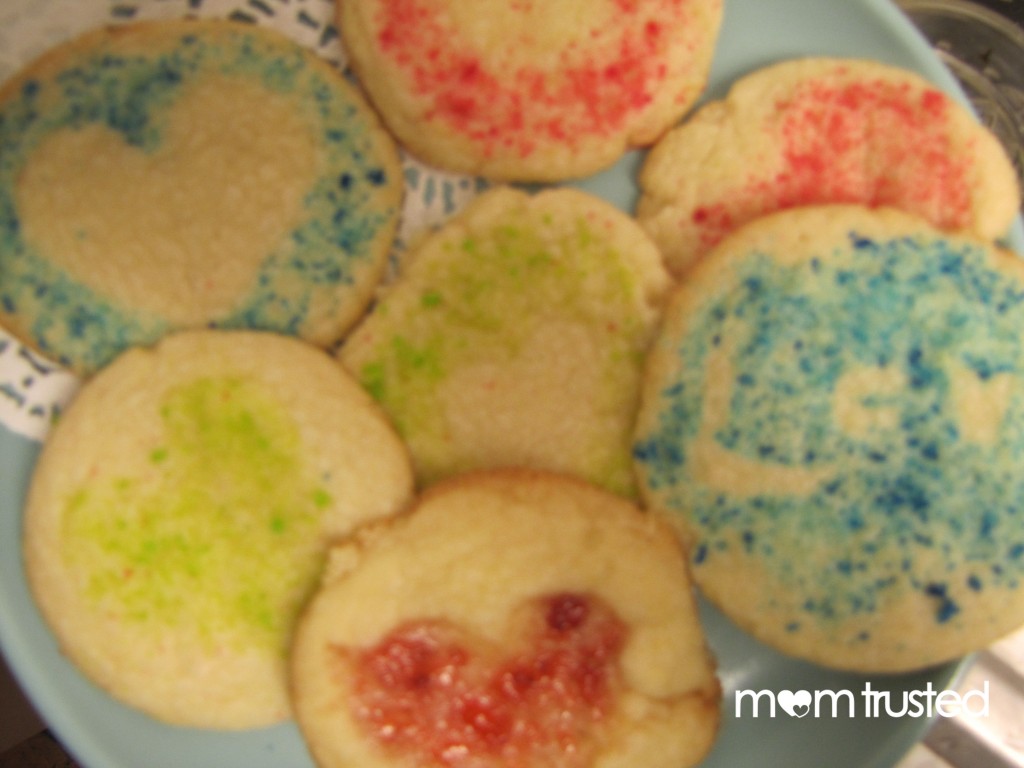 Let them cool and enjoy your Valentine's Day treat!
---