Super Cute Last Minute Valentine's Day Gift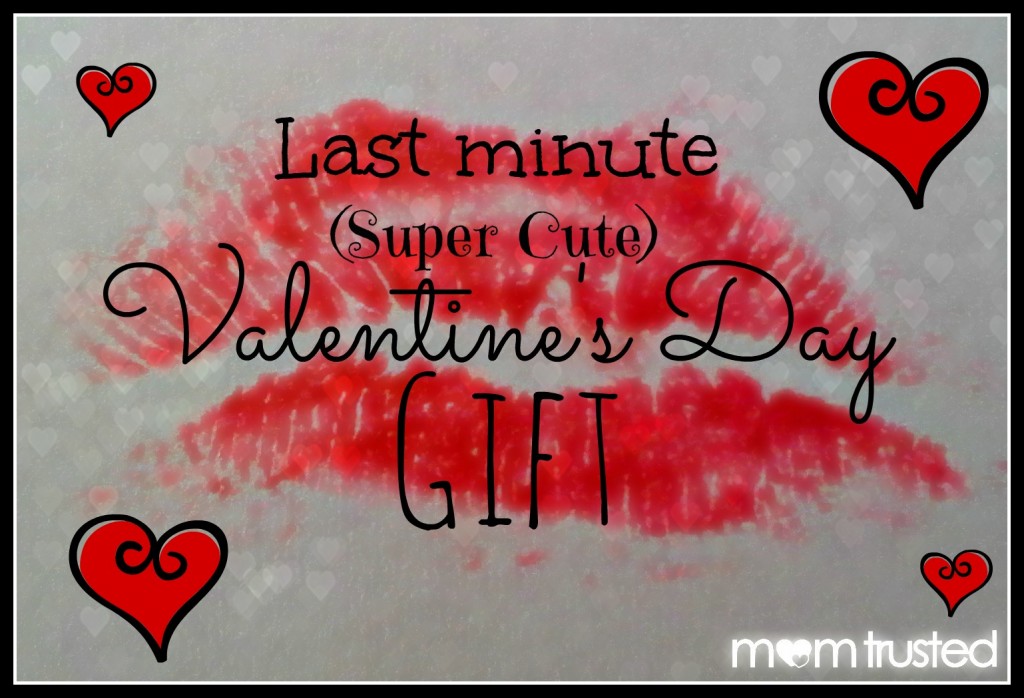 With only a few days until Valentine's Day, I was struggling to find a super cute last minute Valentine's Day gift that my preschooler could make her for her daddy. A friend of mine last year started her own company creating her own white label skin care and apparently her husband paid for a company to create it professionally for her as a Valentine's Day gift. While I've never gotten something quite so impressive, my husband is pretty good at buying me something that I'll love for this special day. Last year he really went the extra mile and went all out with some sexy massage oil – that was an excellent Valentines Day let me tell you! He's gotten me so many great gifts in the past, from makeup to jewelry, but it's difficult to know what to buy a preschooler to give to her daddy. However, when I came across this lipstick kisses project, I knew I had found THE perfect gift, especially since my little girl is all about makeup right now…and what daddy doesn't love kisses from his little girl? It's a super easy project your preschooler can do, whether it's for those last minute homemade valentines or a keepsake gift for parents or grandparents. Plus, with a few embellishments (like a handwritten message, ribbon, stickers, and/or a frame), you can have a professional looking gift in less than 5 minutes! And it doesn't have to just be for children to do. It would make a great gift for a partner met on a Latina Dating website once you've gotten to know each other! And once you start to feel more comfortable around each other and have gained an insight into their likes and interests, finding the perfect valentine's gift will be so much easier to come by. In fact, some people may decide to not go down the gift-giving route and instead decide to check out a guide for beginners to see how they can bring some sexual fantasies to life instead, thus allowing you to explore different avenues of your relationship. Amazing, right? But that is something that comes with time, so you'll be in need of the best gift you can find for now. Thankfully, here's what you'll need to make this super cute last-minute Valentine's Day gift, for children or adults:
Materials:
White paper (I used an acid free art paper. I'm not sure how it will react with the lipstick over time though)

Different colored lipsticks
Mirror (optional)
Frame (optional)
Pen (for writing text- optional)
Scissors (optional- only if framing)
Step 1: This is an incredibly easy project for your preschooler (or for you) and only really requires one step– applying lipstick, kissing paper, and repeating until you get the desired amount of kisses on your paper. I had to help my 3-year-old daughter with the entire process, but older children may not have any need for assistance.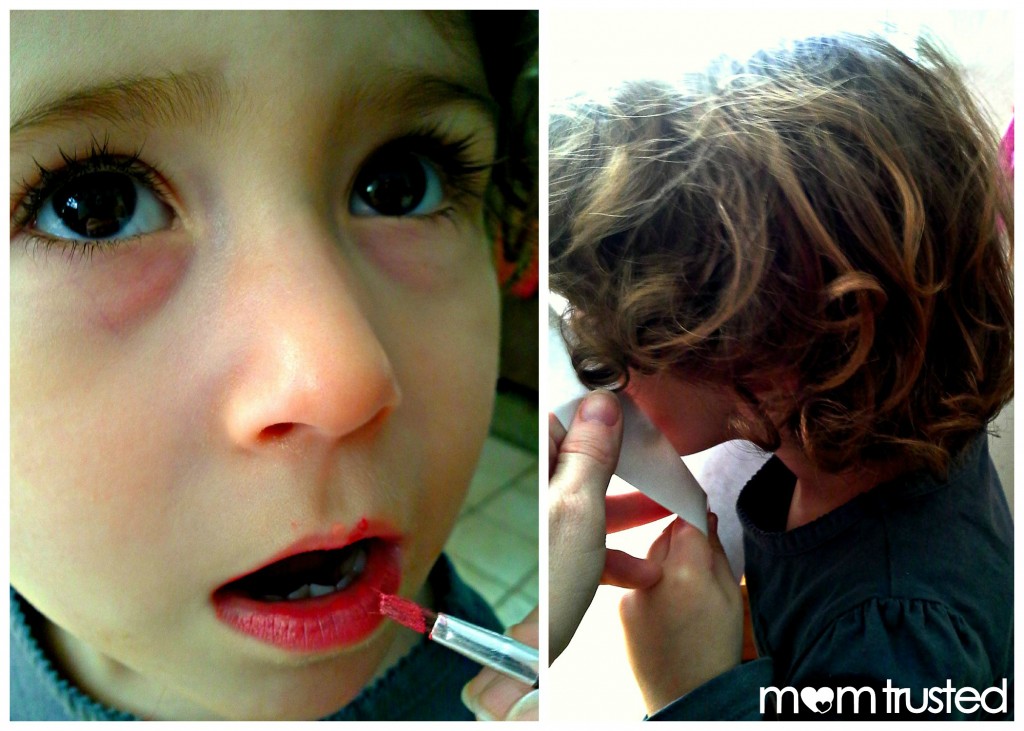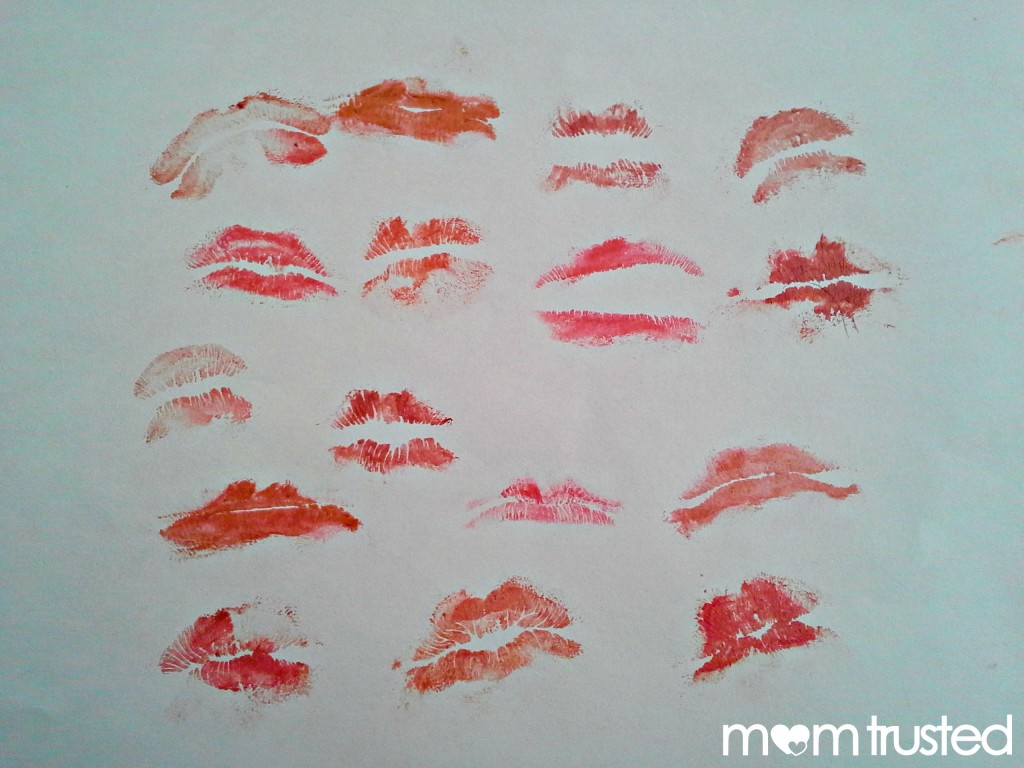 Step 2: (Optional) If you want to take this project one step further and make it look more professional, you can add little details to it, such as text or a frame. You could also add special stickers or ribbon for a little extra embellishment. For mine, I did a search for "love" written in cursive, found an image I liked, and practiced duplicating the word several times prior to actually writing on the picture. I also had a matted frame from the Dollar Tree lying around, so I placed the finished product in it. I think my other half is going to LOVE the Valentine's Day gift from his special little girl. It also makes a great gift for grandparents, too! Enjoy! =)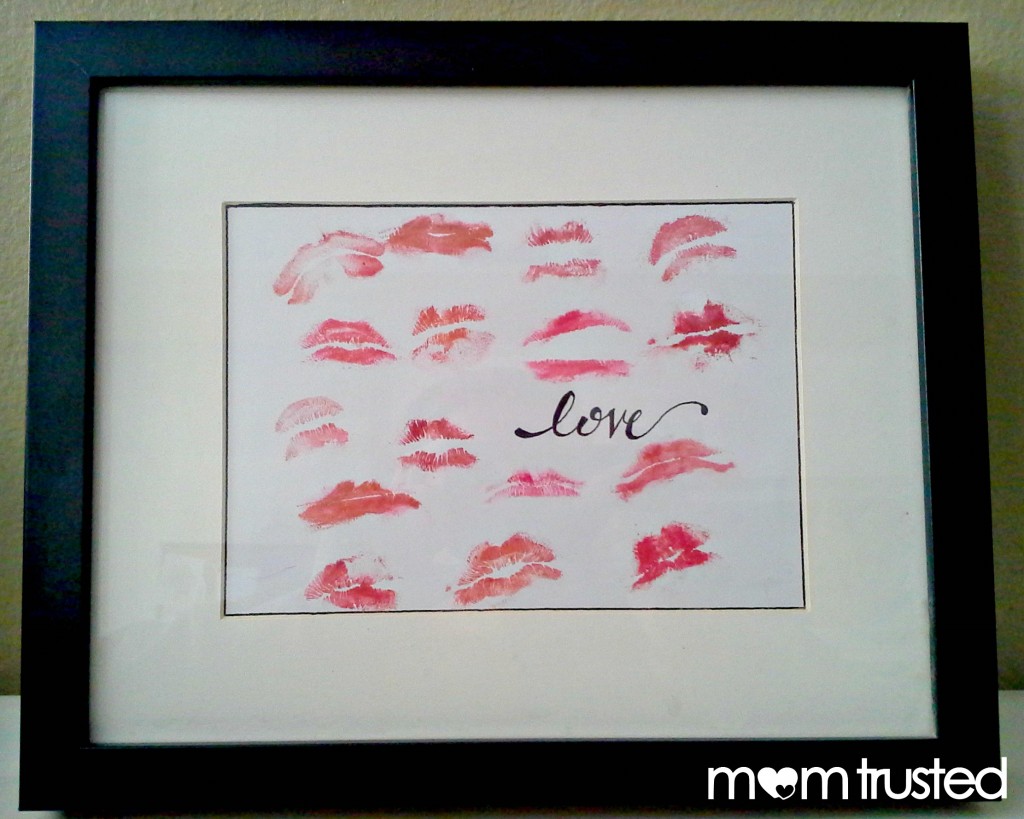 ---