Paper Chain People Activity…with some diversity!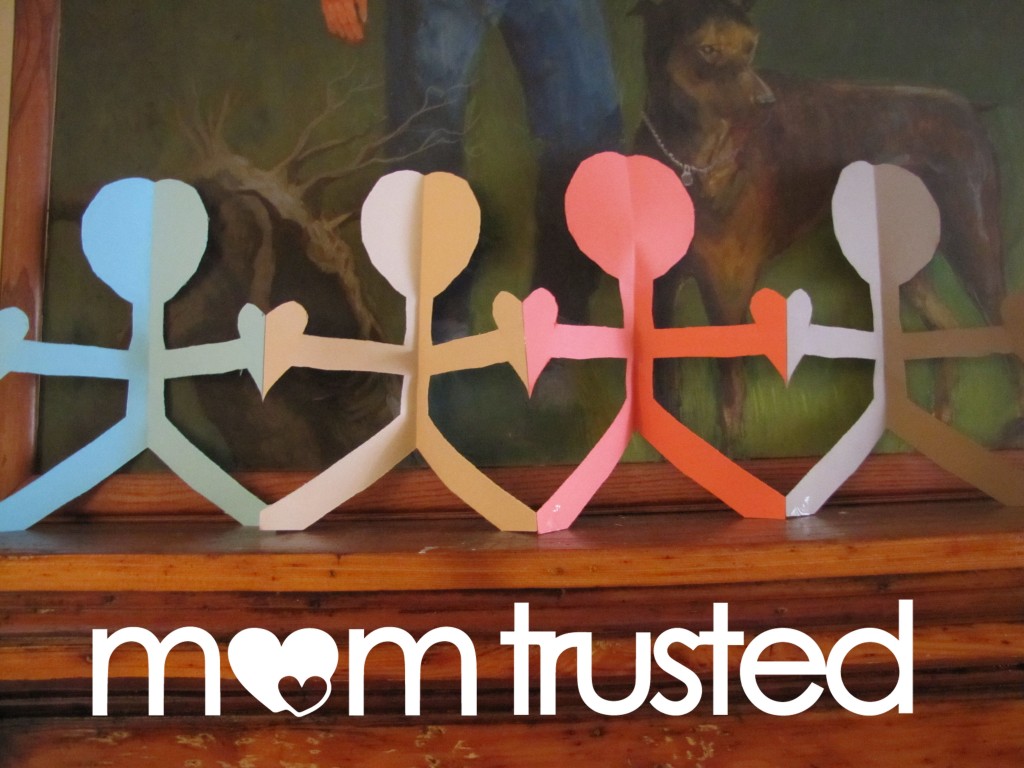 Put a spin on classic paperchain people by making them EXTRA BIG and multi-colored!  (Also offers a easy opportunity to talk about diversity!)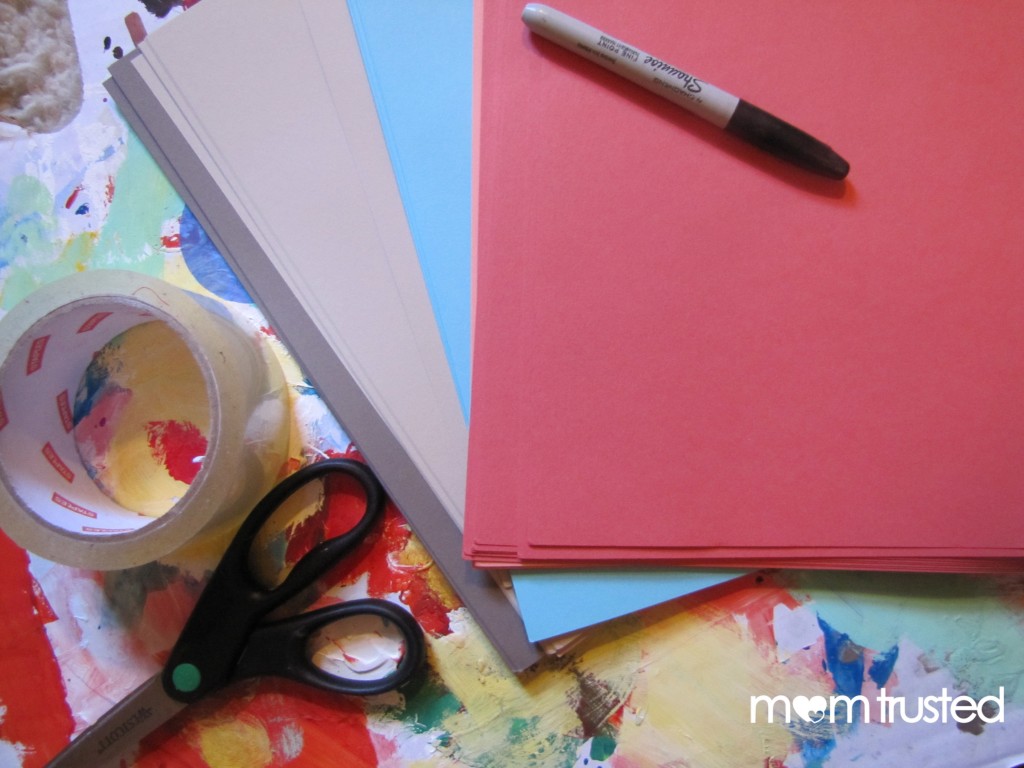 You'll need
Different colors of construction paper
Tape
Scissors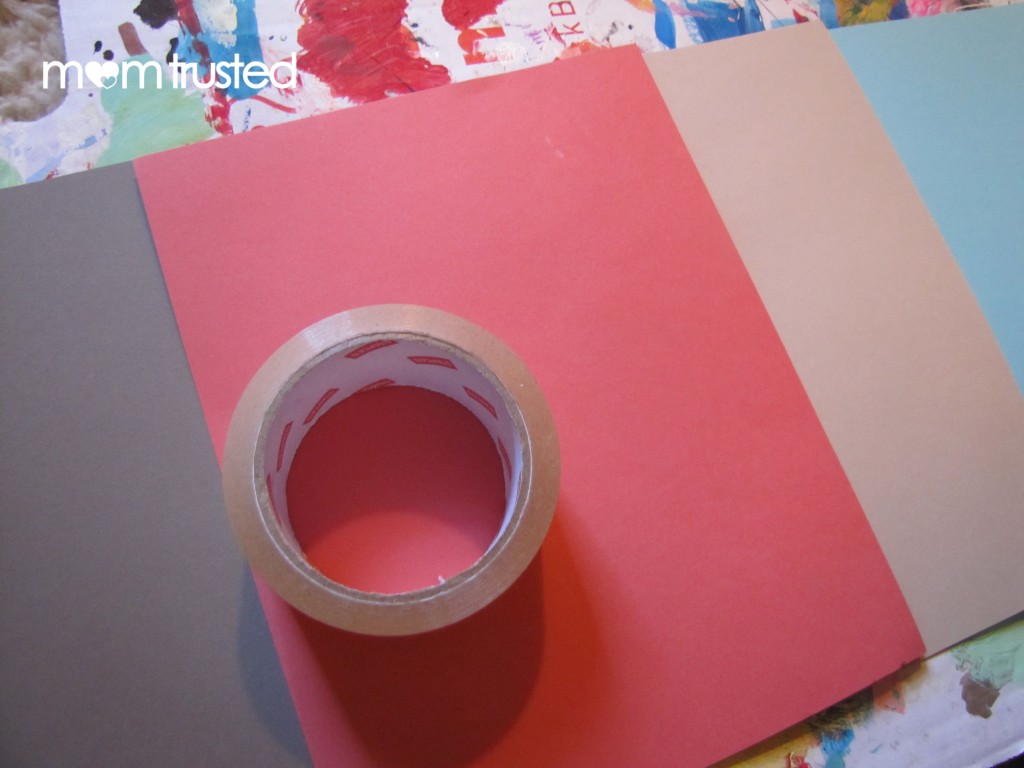 Making paperchain people is nothing new, but you can add a mulicultural twist by making your characters all different colors!  Of course, you can always make them regular sized, but we went extra large for these guys!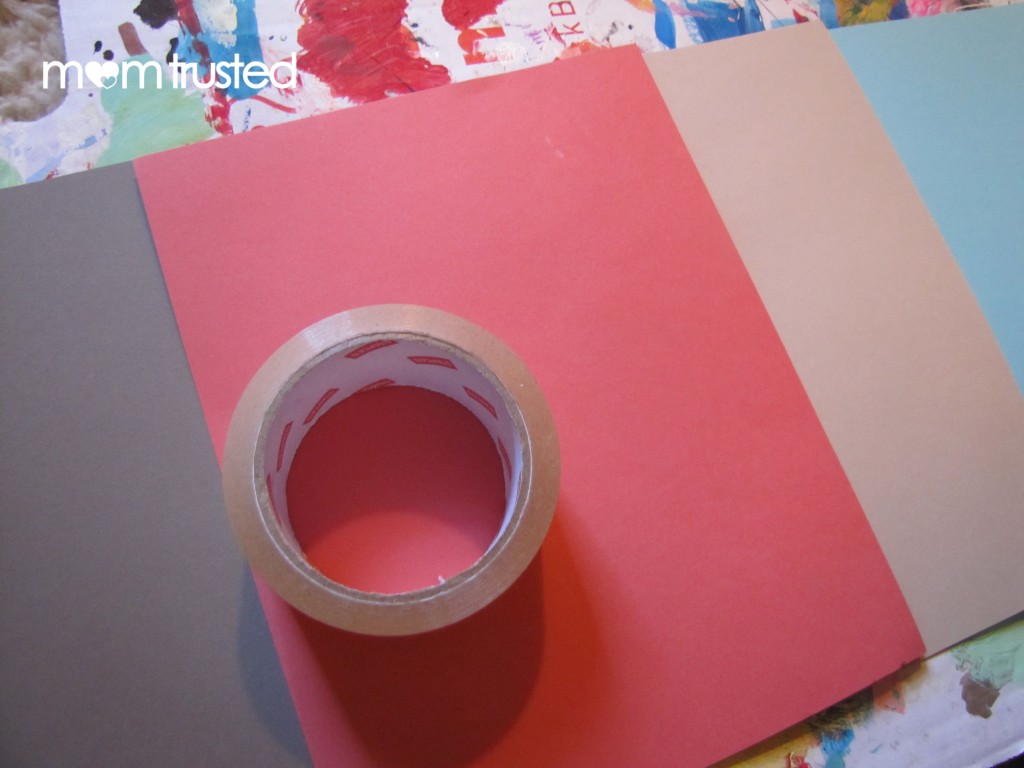 To begin, choose some colors to work with.  Start with four, as your scissors probably won't be able to cut through much more than that!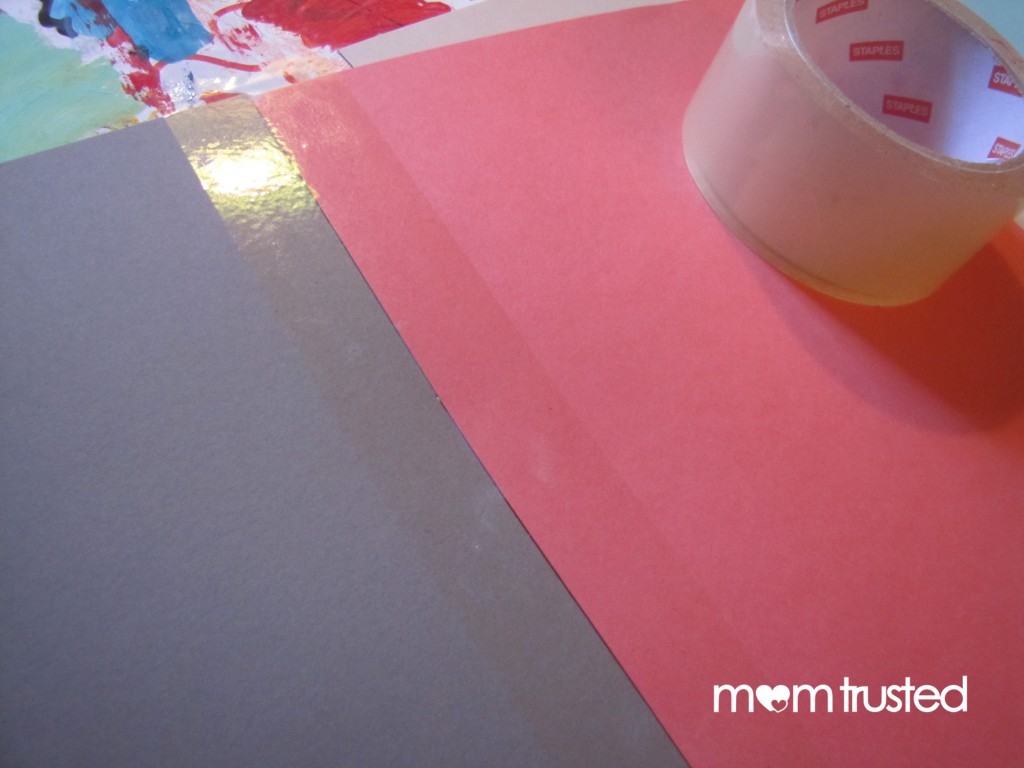 Tape your papers together.  We used packing tape, and taped the papers together vertically, making a long  (but tall) chain.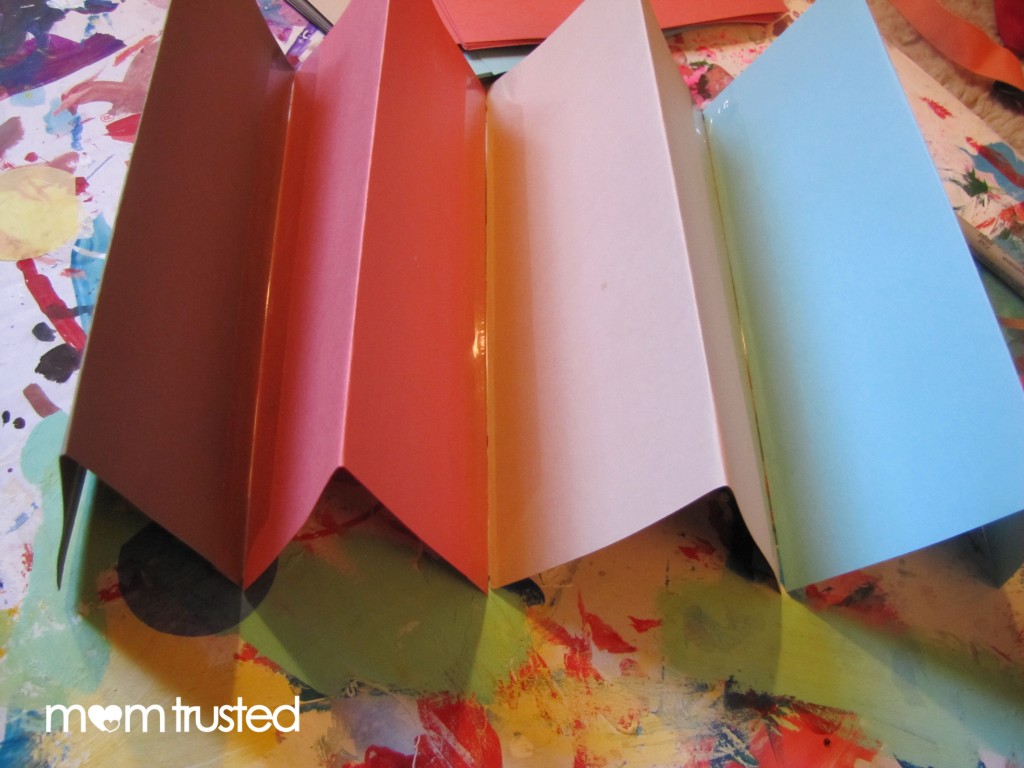 Fold the each paper in half (top to bottom), and then arrange them like an accordion.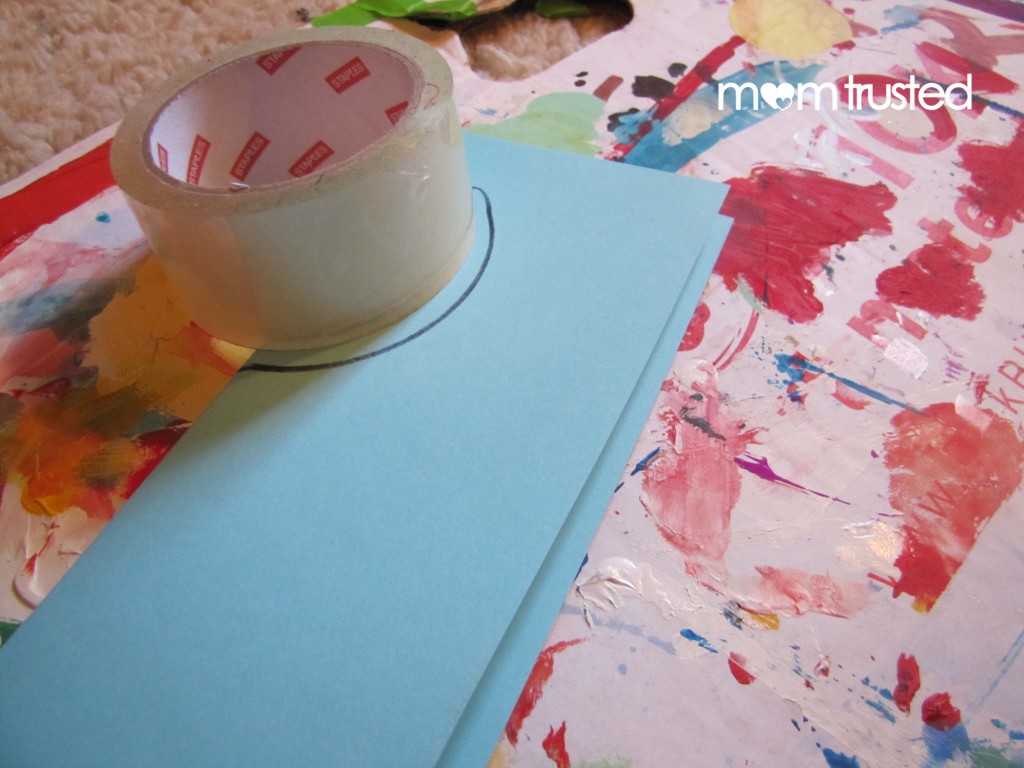 Draw a template for your cutting.  Keep the head (and belly, etc) on the inside, folded edge – with the arms and legs meeting on the outside edge! Make sure those hands and feet "meet", so your paperchainers stay together! Add hearts if you want , where the hands would go.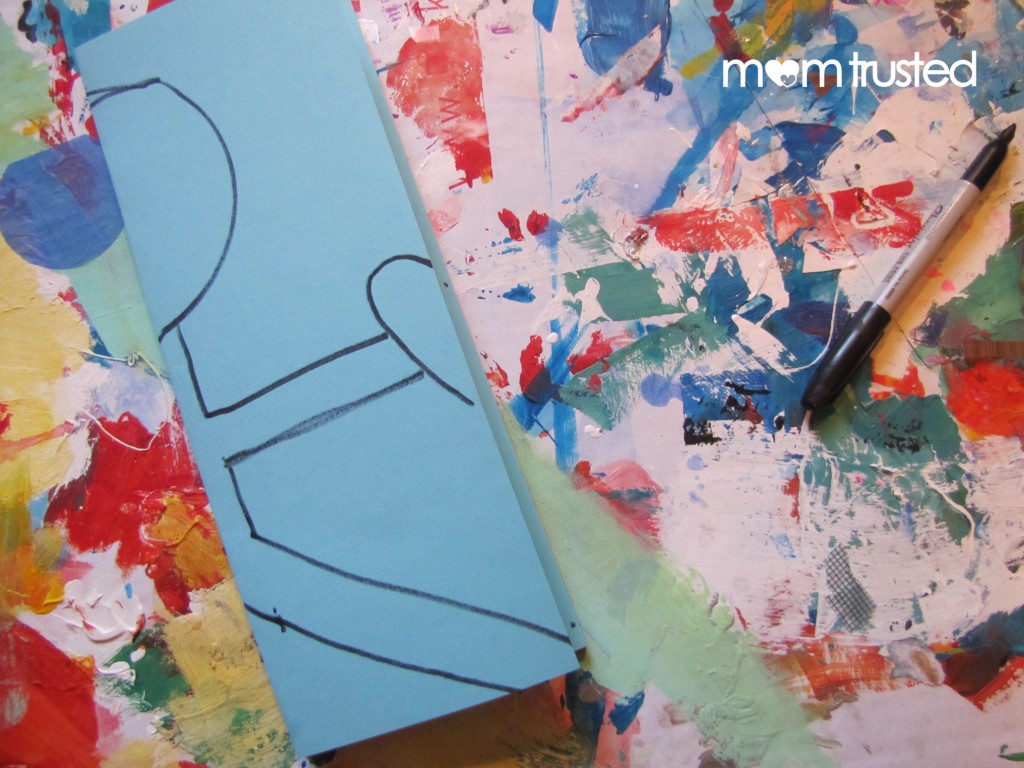 Cut! (This part can be a little tricky, depending on the weight of your paper.  Make sure you're there to help your child because cutting all those layers at once can be a challenge!)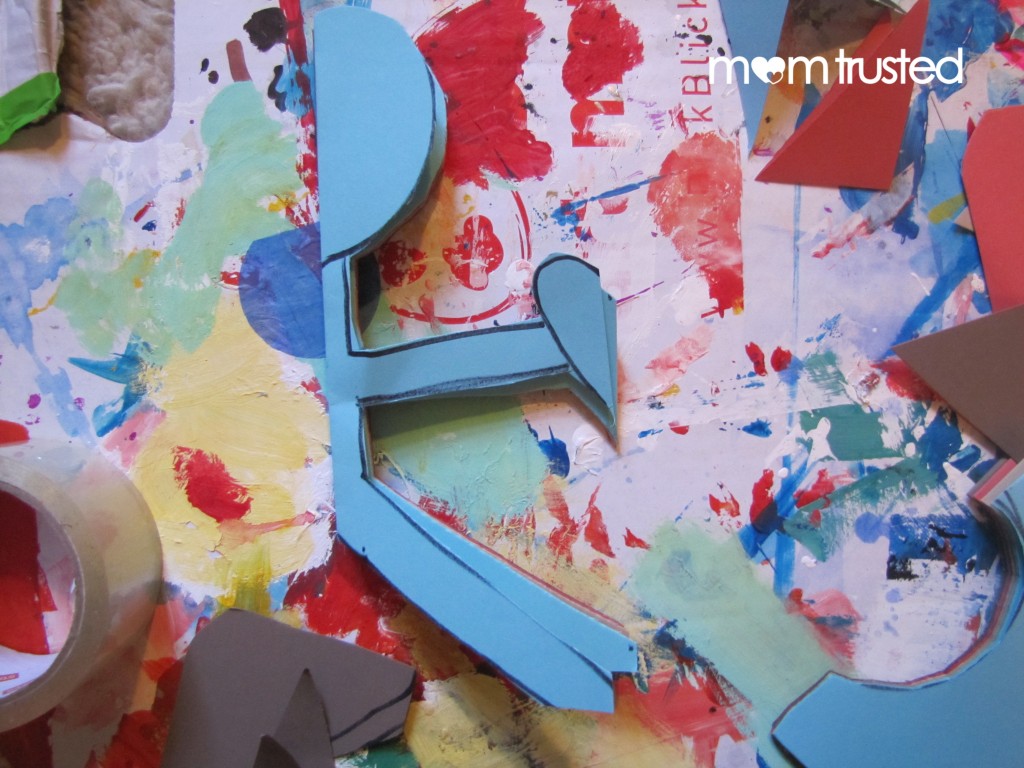 Open up your chain!  (And make more and connect them, if you want to up your wow factor!)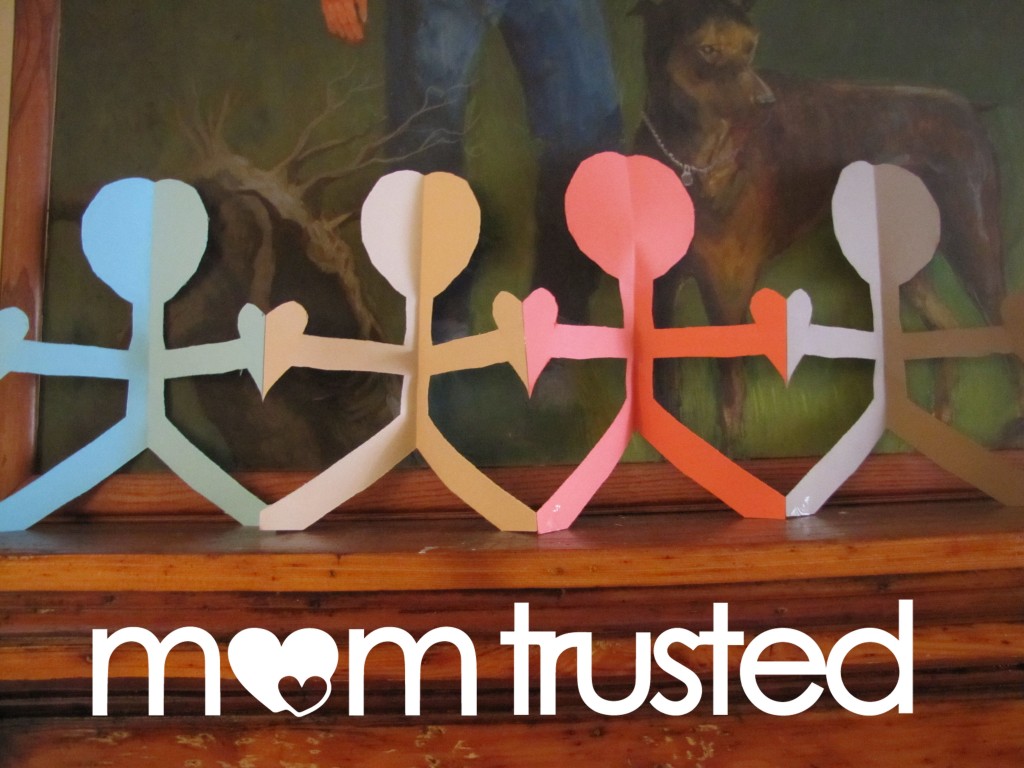 See hundreds of other family projects and activities here.
Love this post? Support us by using our FREE service to find local child care or preschools nearby.
---