Mini Fingerprint Valentines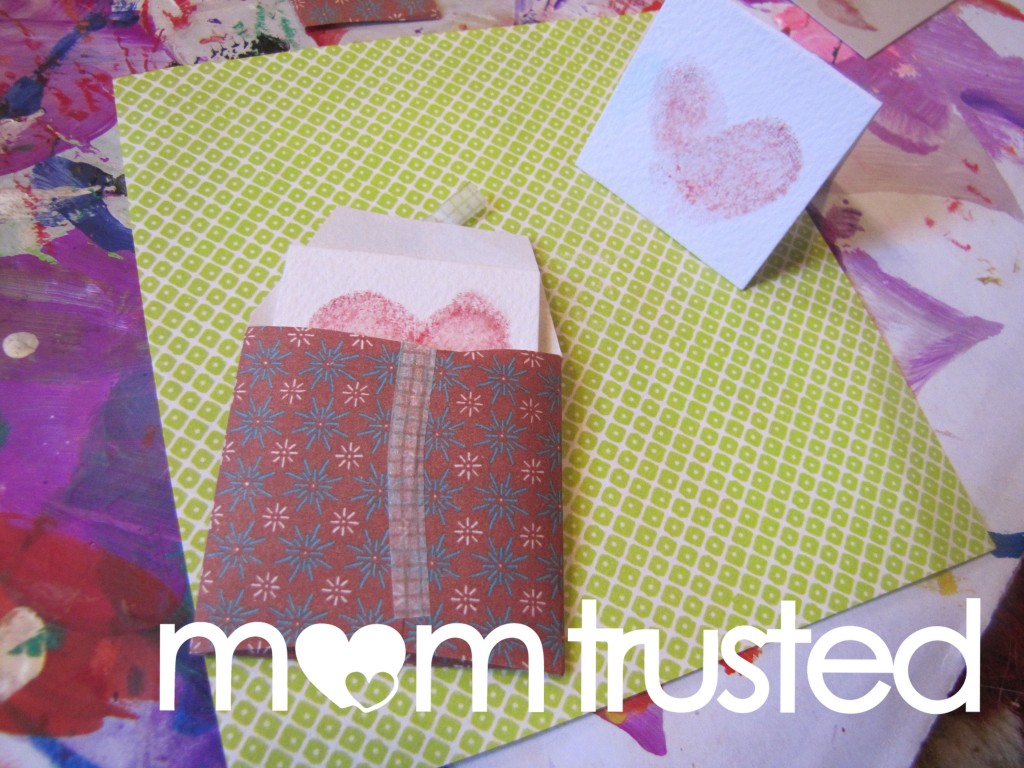 Sometimes, the tiniest things are the sweetest!  These fingerprint heart cards are just big enough to write an "I love you!" inside.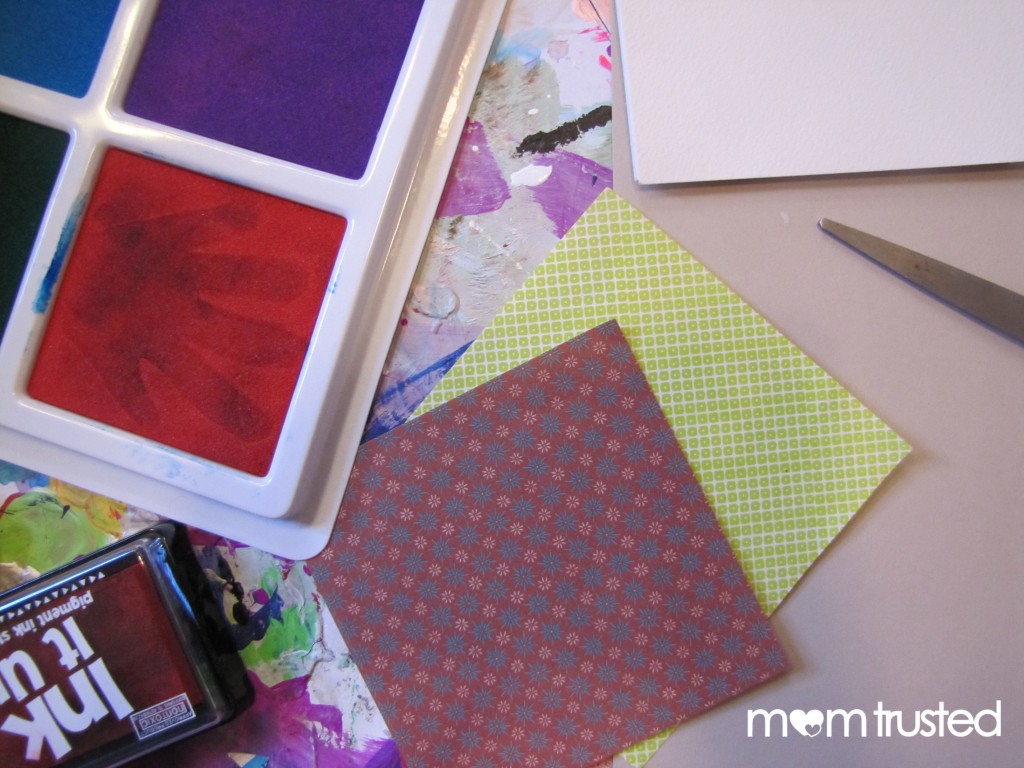 We used
White cardstock
A red stamp pad (and little fingers to make fingerprints)
Fancy paper to make an envelope
Tape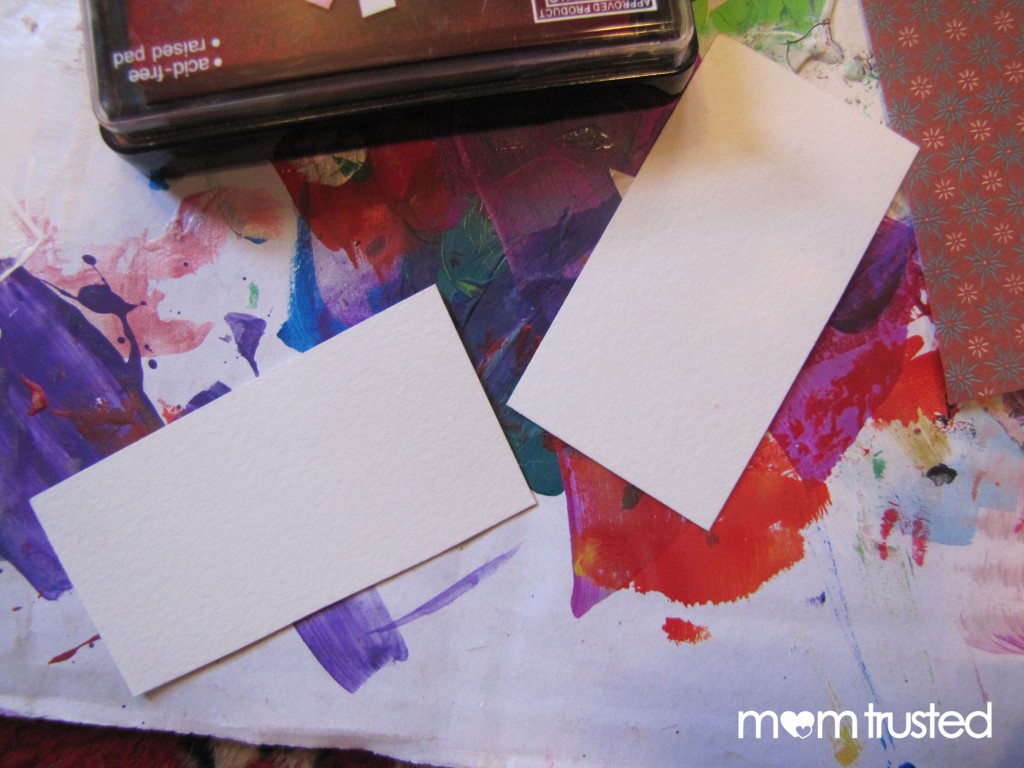 Cut white cardstock into small rectangles.  Fold them so that they make tiny little cards.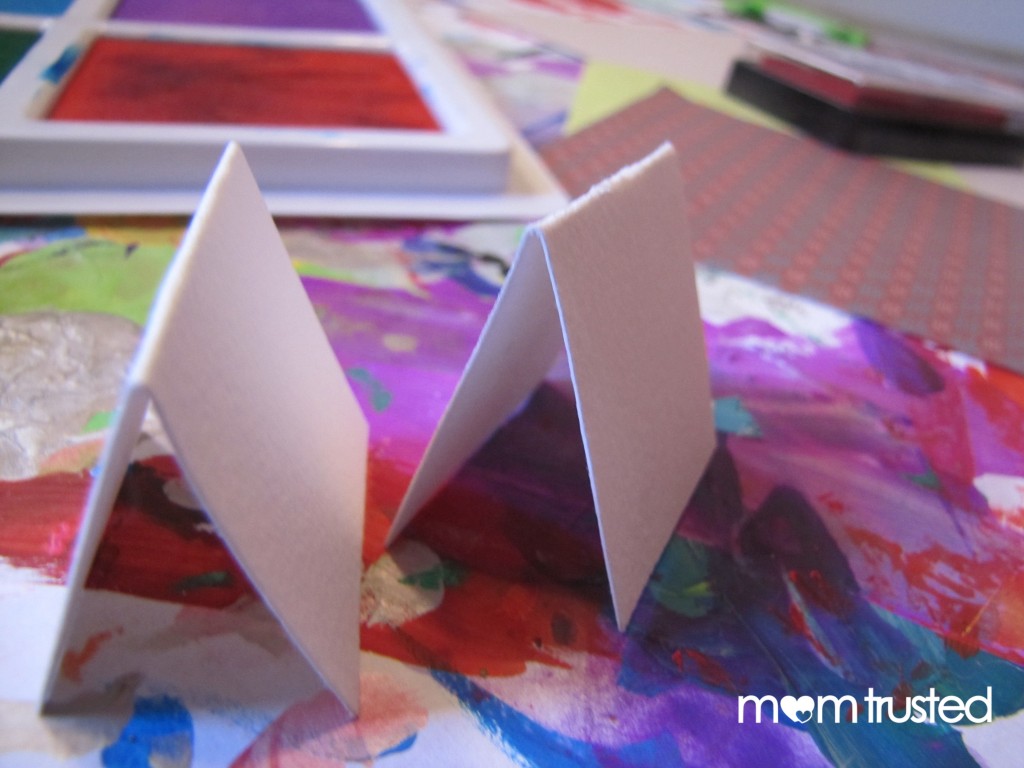 Help direct your child's fingers into the stamp pads and onto the tiny cards.  Two fingerprints will make a heart!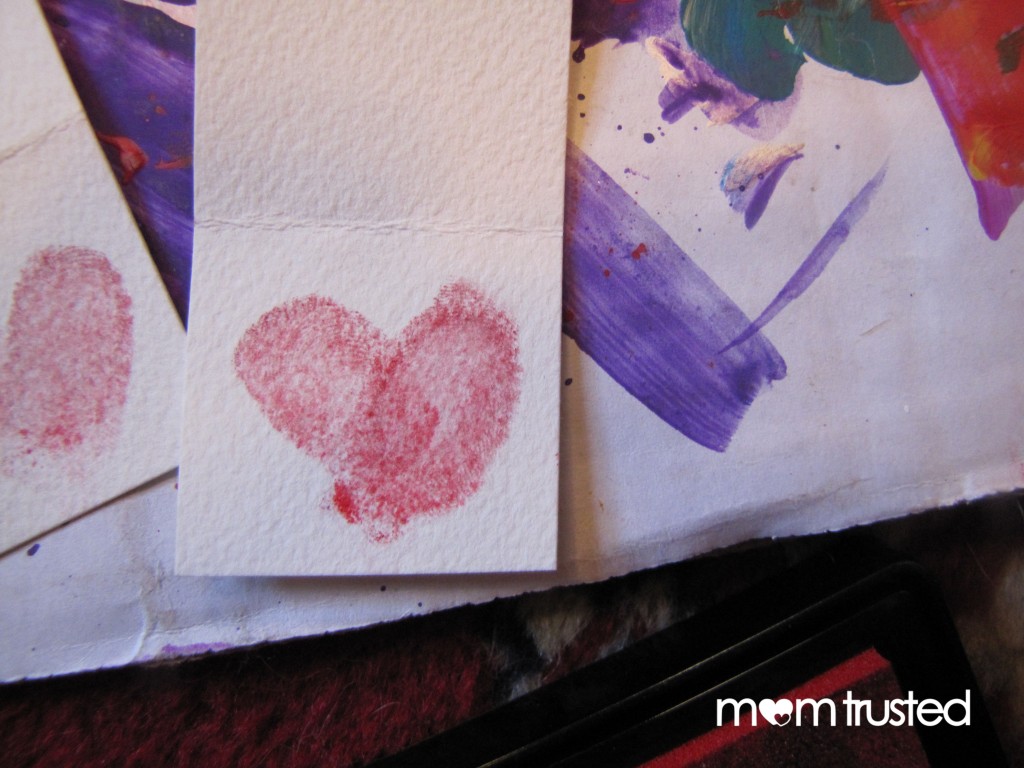 On the inside, they can write a short Valentine or their name.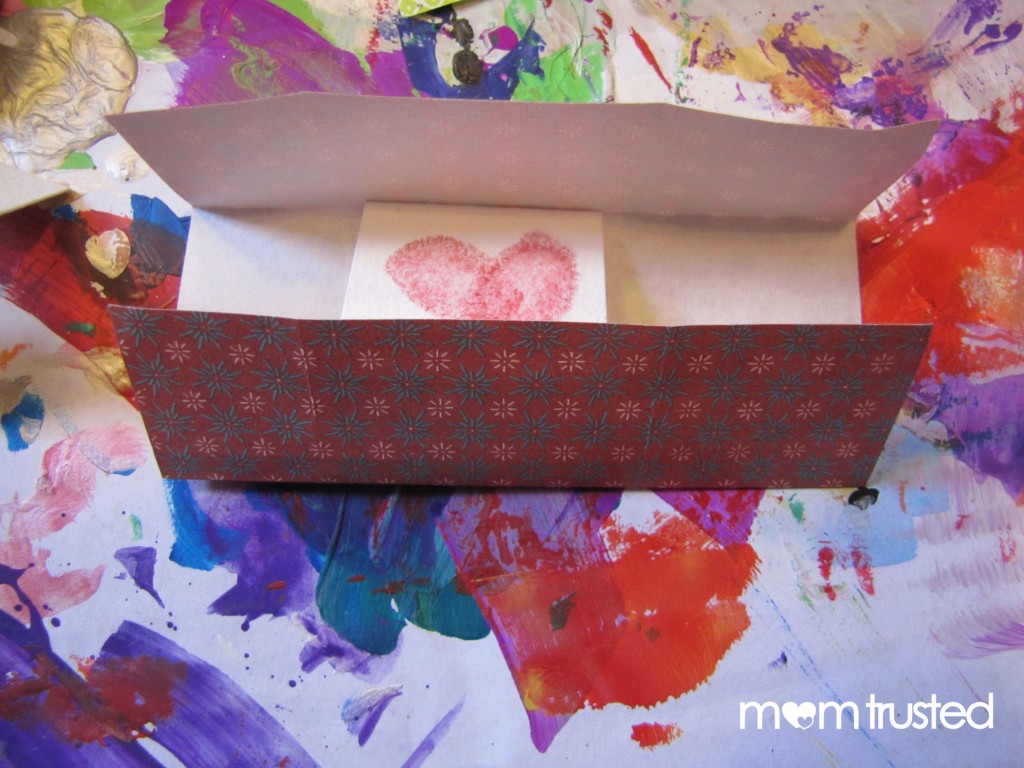 To make an envelope, place the Valentine in the middle of a larger sheet of fancy paper (we used origami paper).  Fold the edges around the Valentine.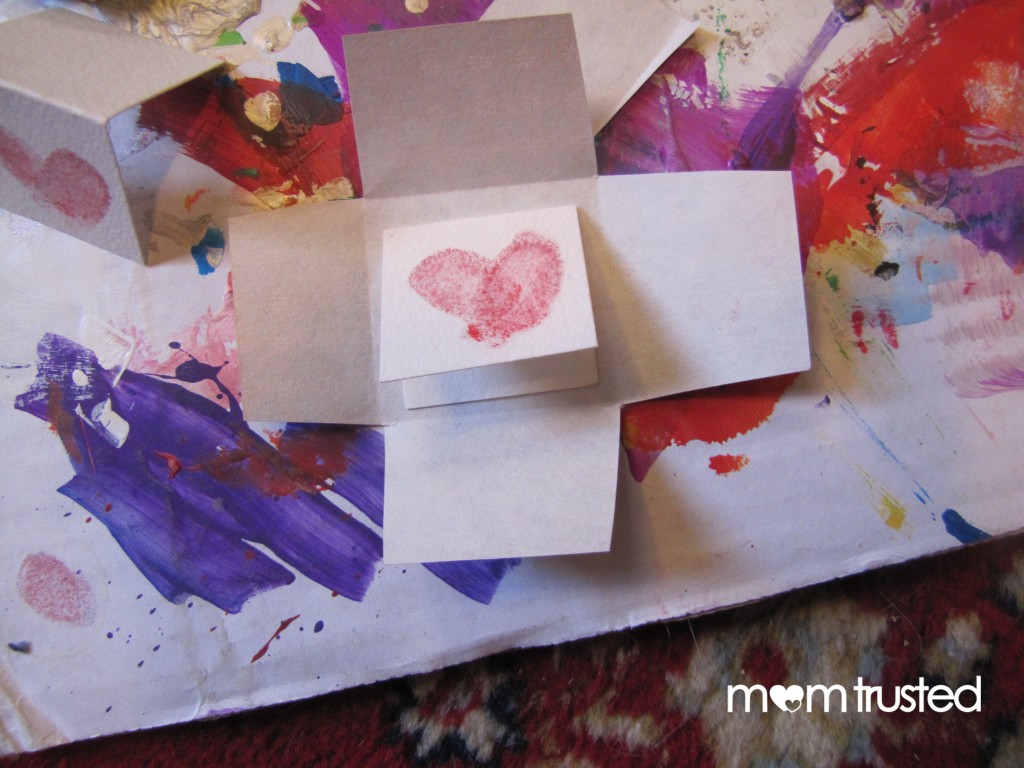 Trim the corners of the envelope.  Tape the remaining sides together to make a little envelope.  Use a cute tape to really make the envelope extra adorable.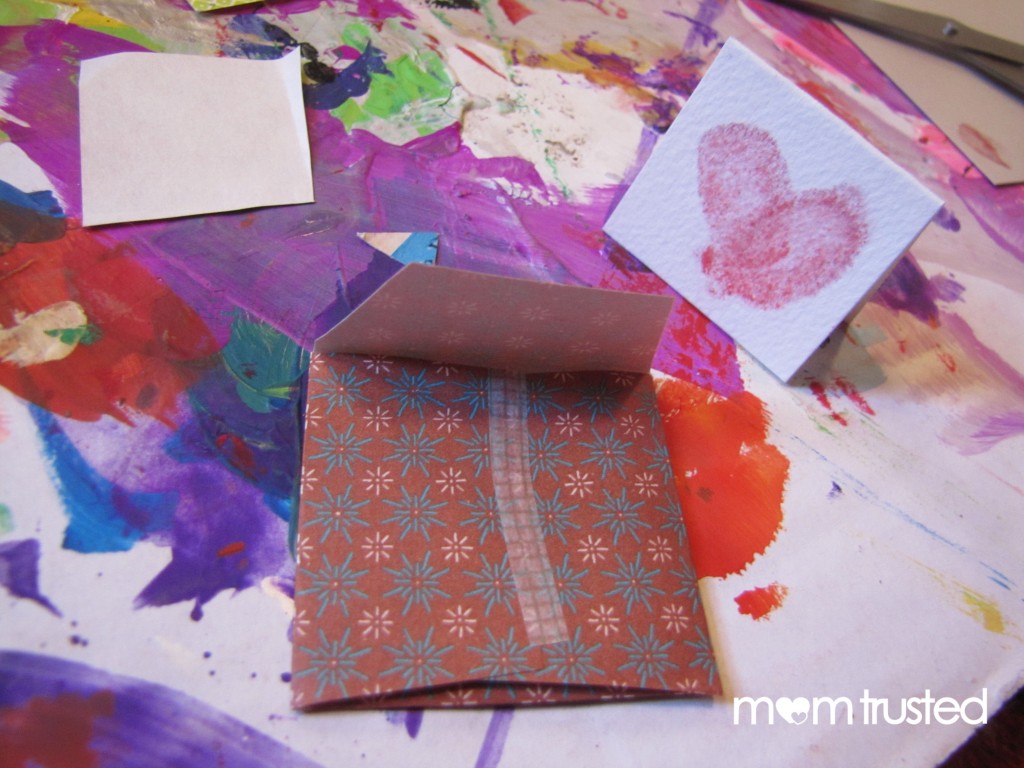 Mark the front of the envelope for the receiver and deliver it on Valentine's Day!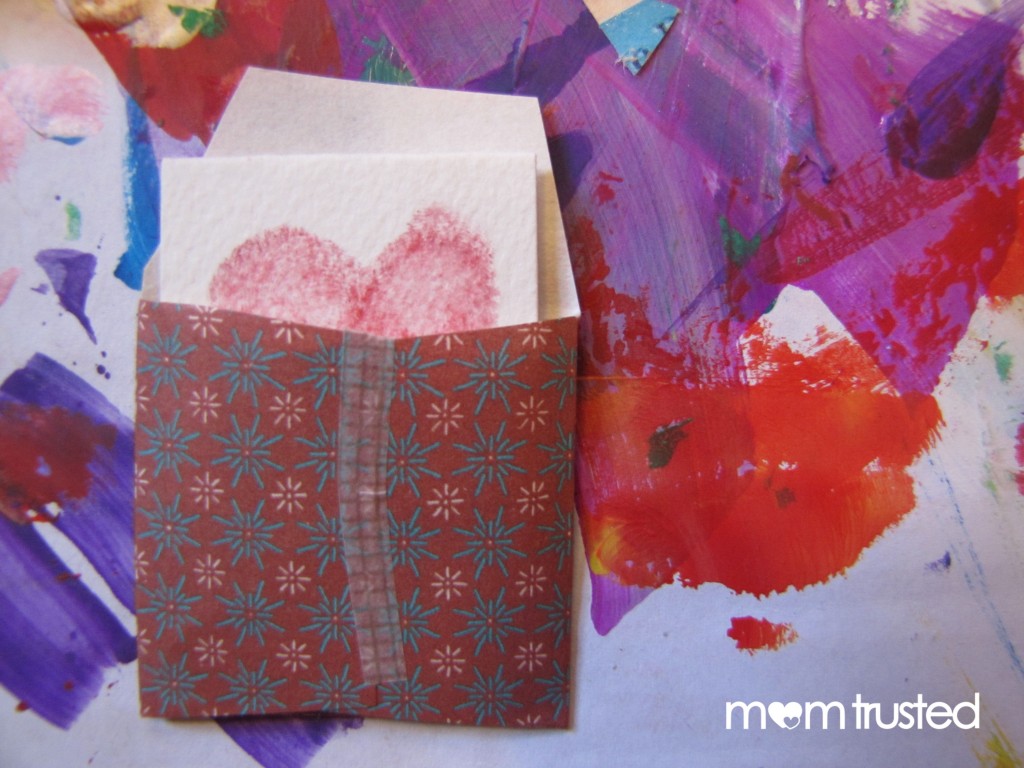 ---