Marble Painted Hearts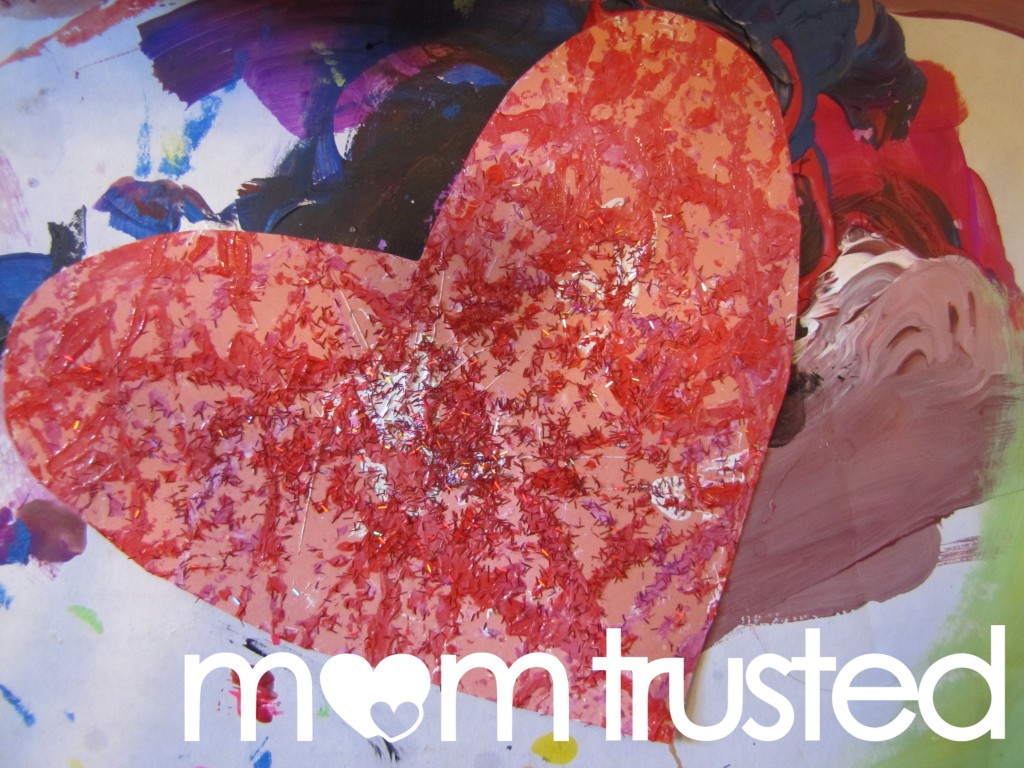 Add some glitter to these marble painted hearts, and make some extra-sparkly valentines!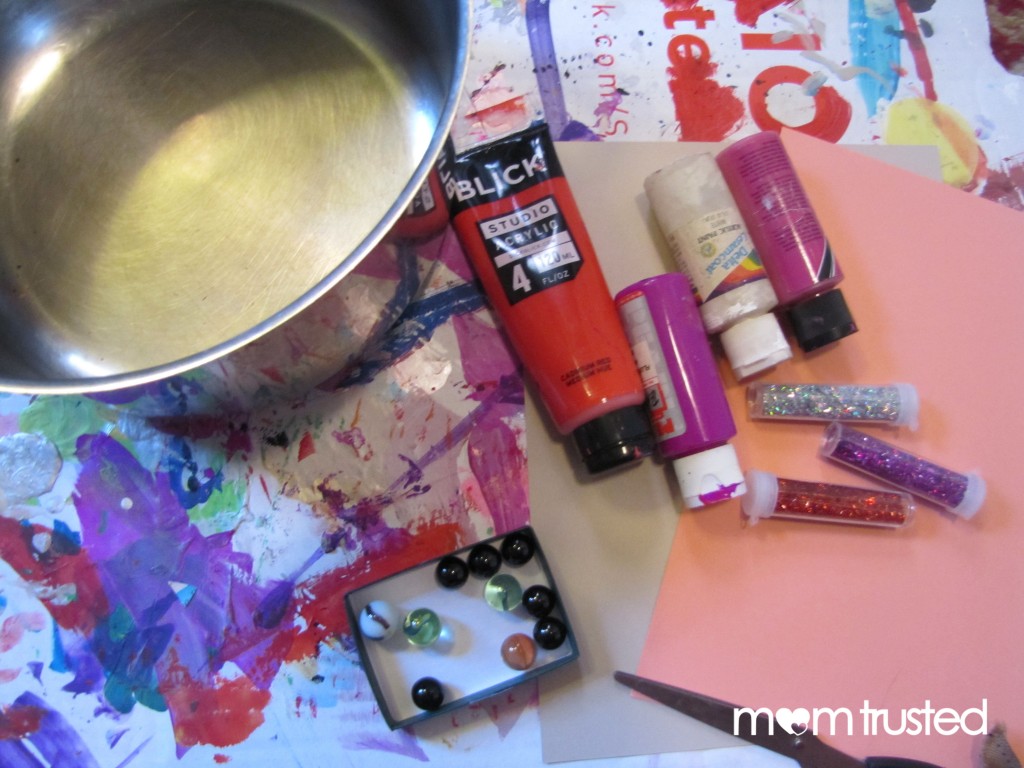 To make these hearts, you'll need
A pot, casserole, or dishpan
Heavyweight paper
Acrylic paint (in Valentines colors)
Marbles
Glitter
Scissors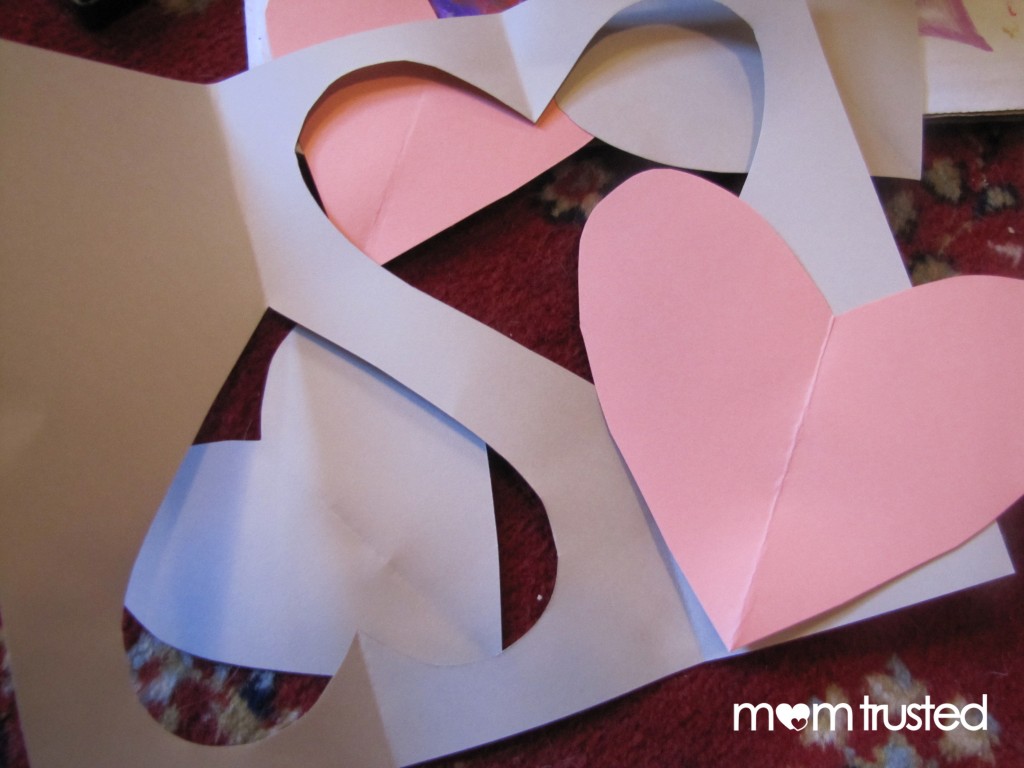 Start by cutting some hearts.  We used Valentines Day colors, and made our hearts by folding the paper in half, and cutting half-hearts on the fold.  Make sure they'll fit in the pan you're using!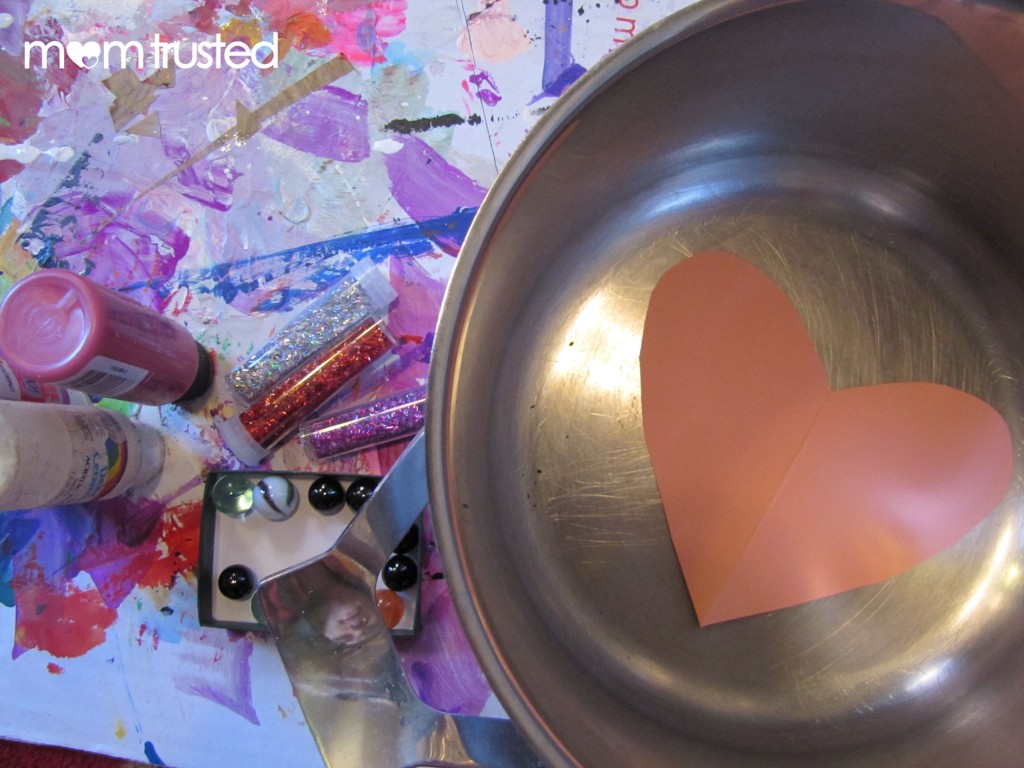 Choose a good heart and stick it in the bottom of the pan.  I added a tiny bit of tape to make sure our heart stayed in place and laid flat.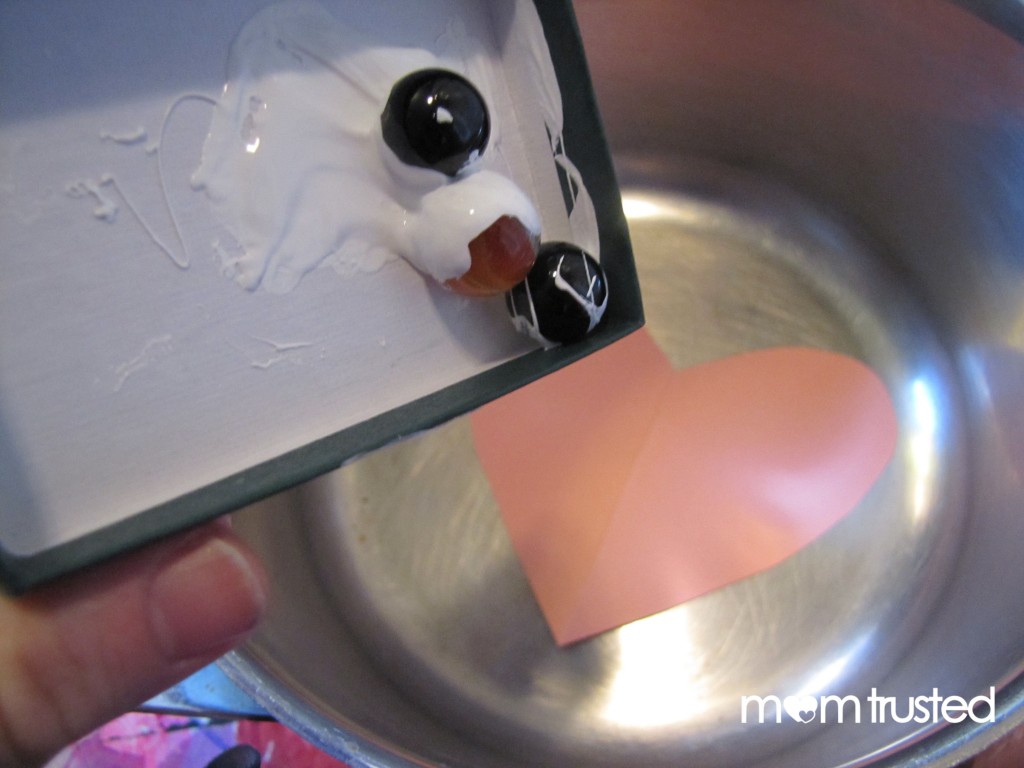 Add some paint and a few marbles to a small container (a small Tupperware or even a plastic bag would work – we used the lid of a jewelry box that was headed for the trash).  Roll the marbles around to make sure they get covered in paint, then dump them into your pan.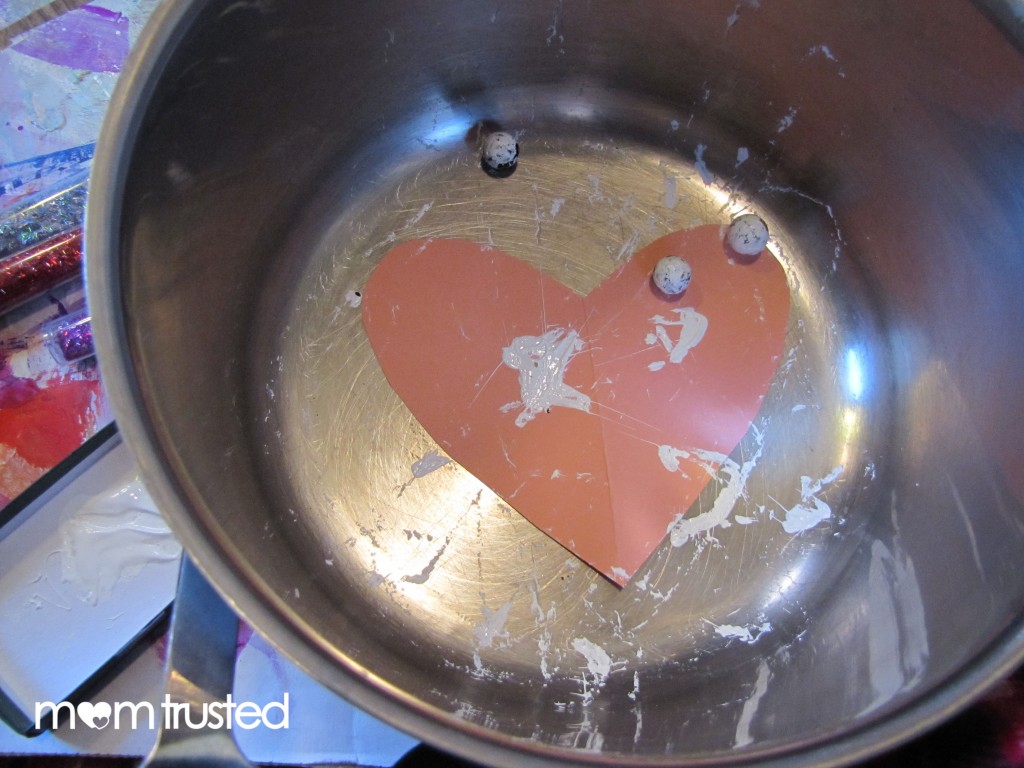 Shake up the marbles!  When you're done with one color, add some glitter!  Repeat the process adding another color of paint (and another color of glitter, if you're so inclined).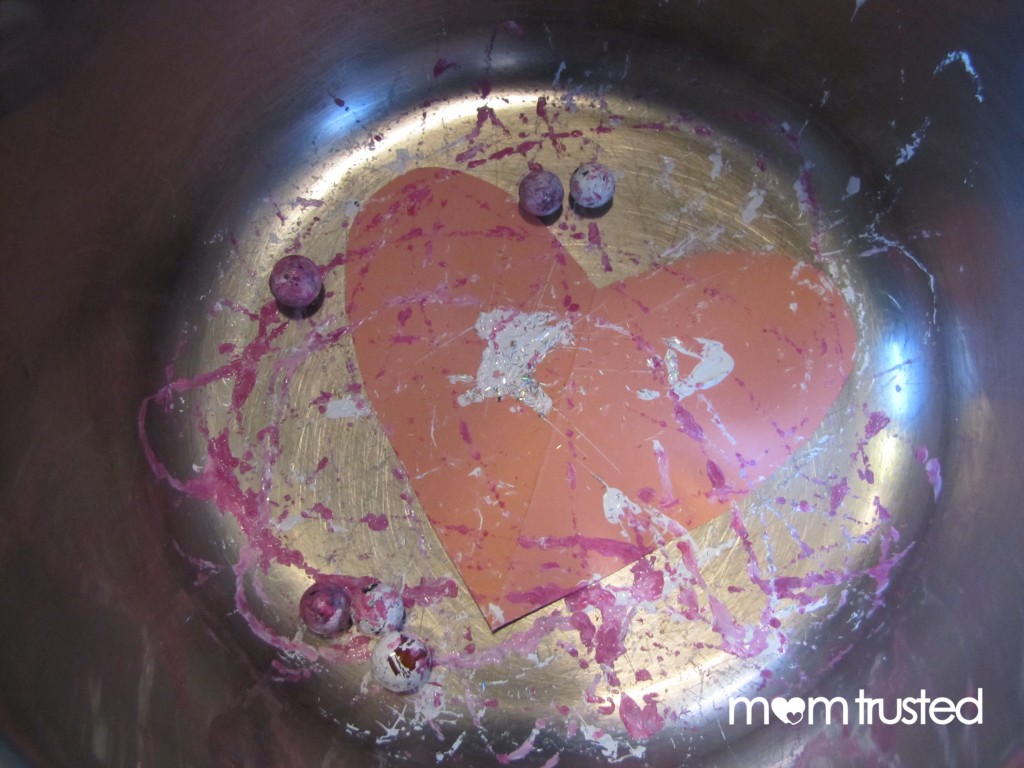 When you're finished, remove your heart and let it dry!  You've made a beautiful sparkly Valentine! You can repeat the process a bunch of times and make lots of hearts.  Just make sure you clean out your pot before you cook any spaghetti!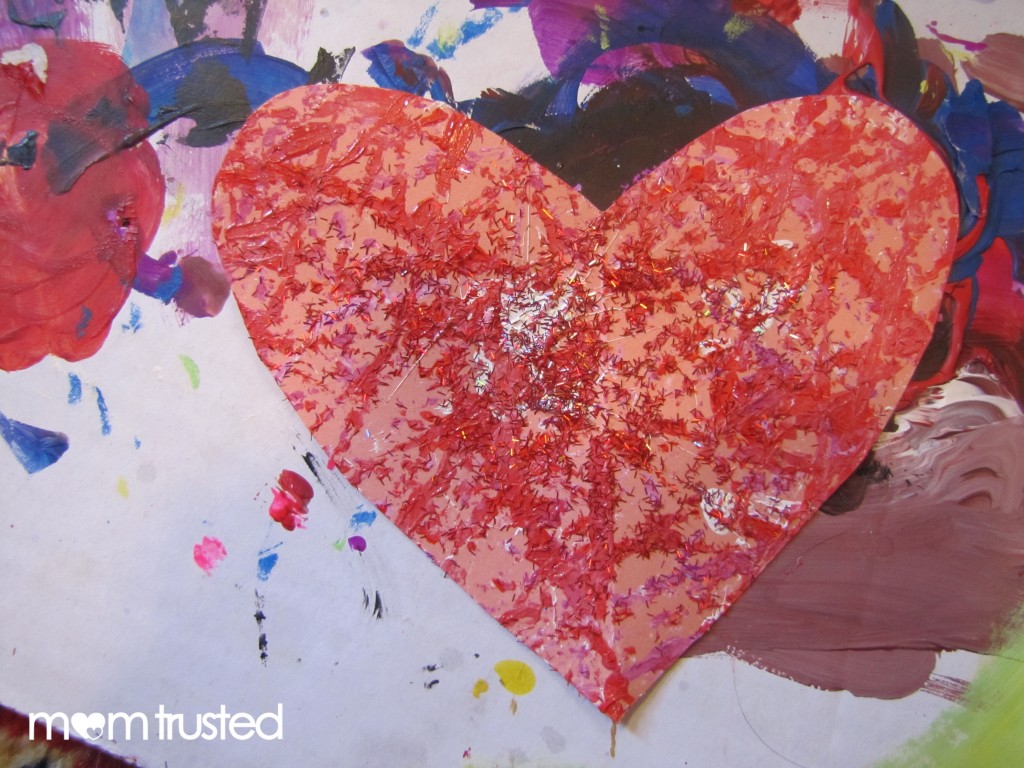 ---