How to make an Air Fort with your Kids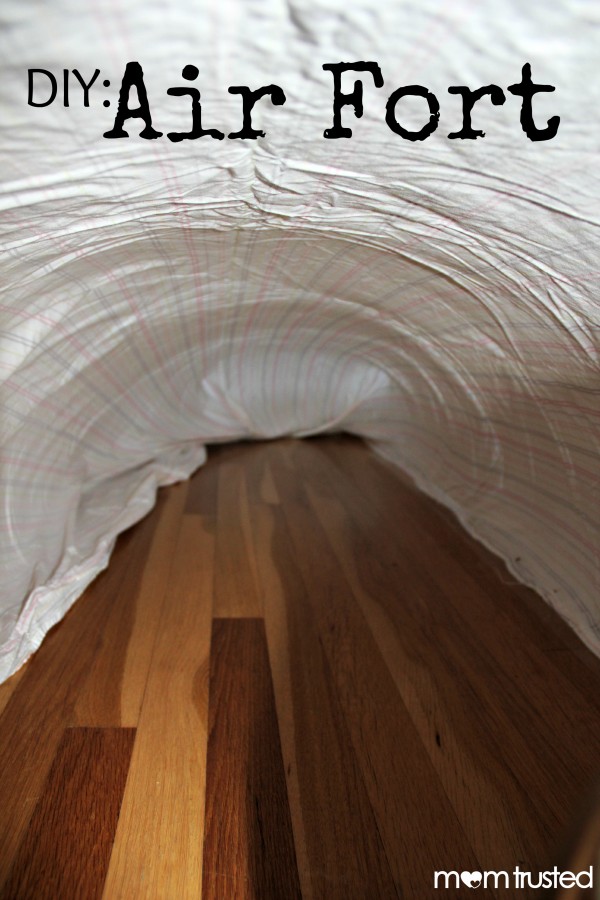 Making this air fort with the kids was so much fun and easy!
Here's what you need:
– the biggest sheet you can find
– packaging tape
– fan
To start, tape one of the long sides down to the floor.  Place the fan at one end.  Flip the sheet over the fan and tape together.  Then tape the remaining edges to the floor.  We pleated the far end a couple of times to get a bigger bubble.  Turn on the fan and let your air fort fill with air.  The tricky part is getting in and out.  We used the end with the fan; just move it to one side, crawl through, then replace it in the middle of the opening.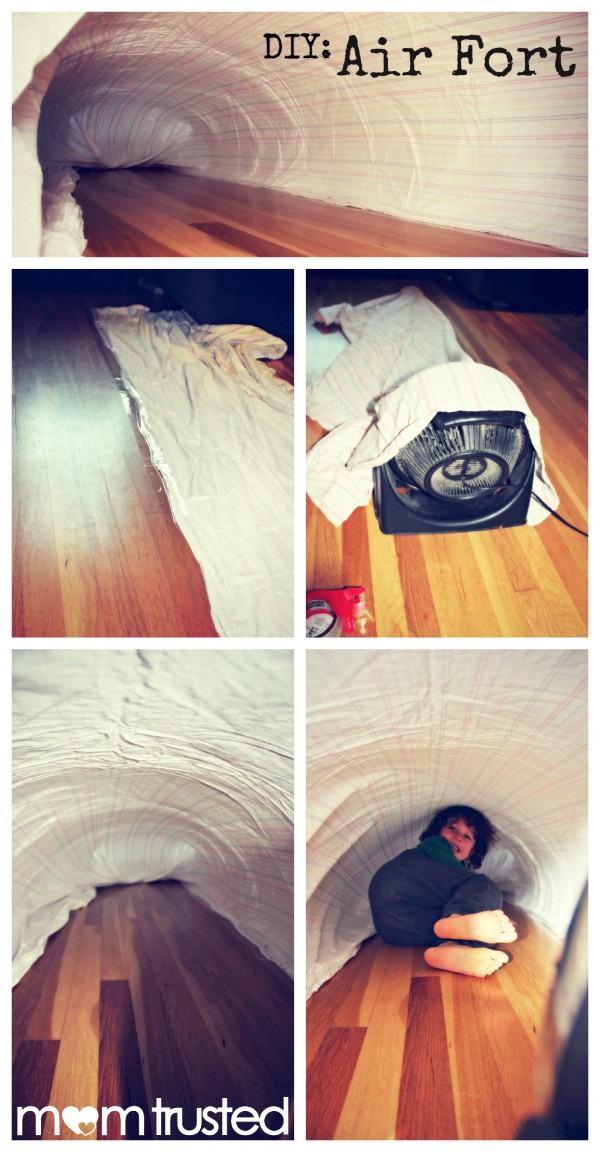 ---