DIY Popsicle Stick Bracelets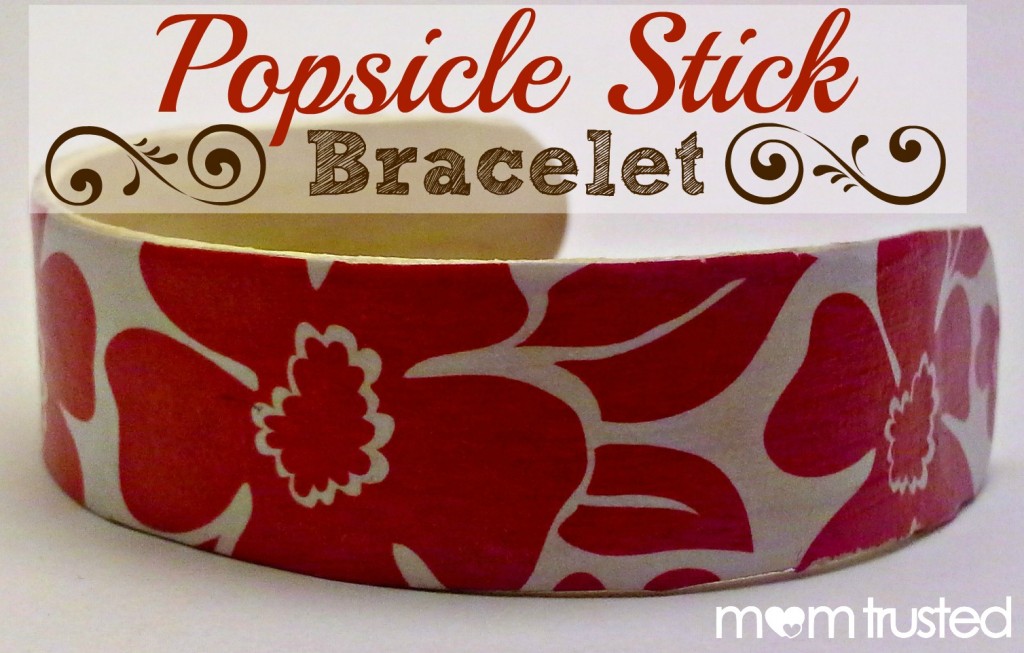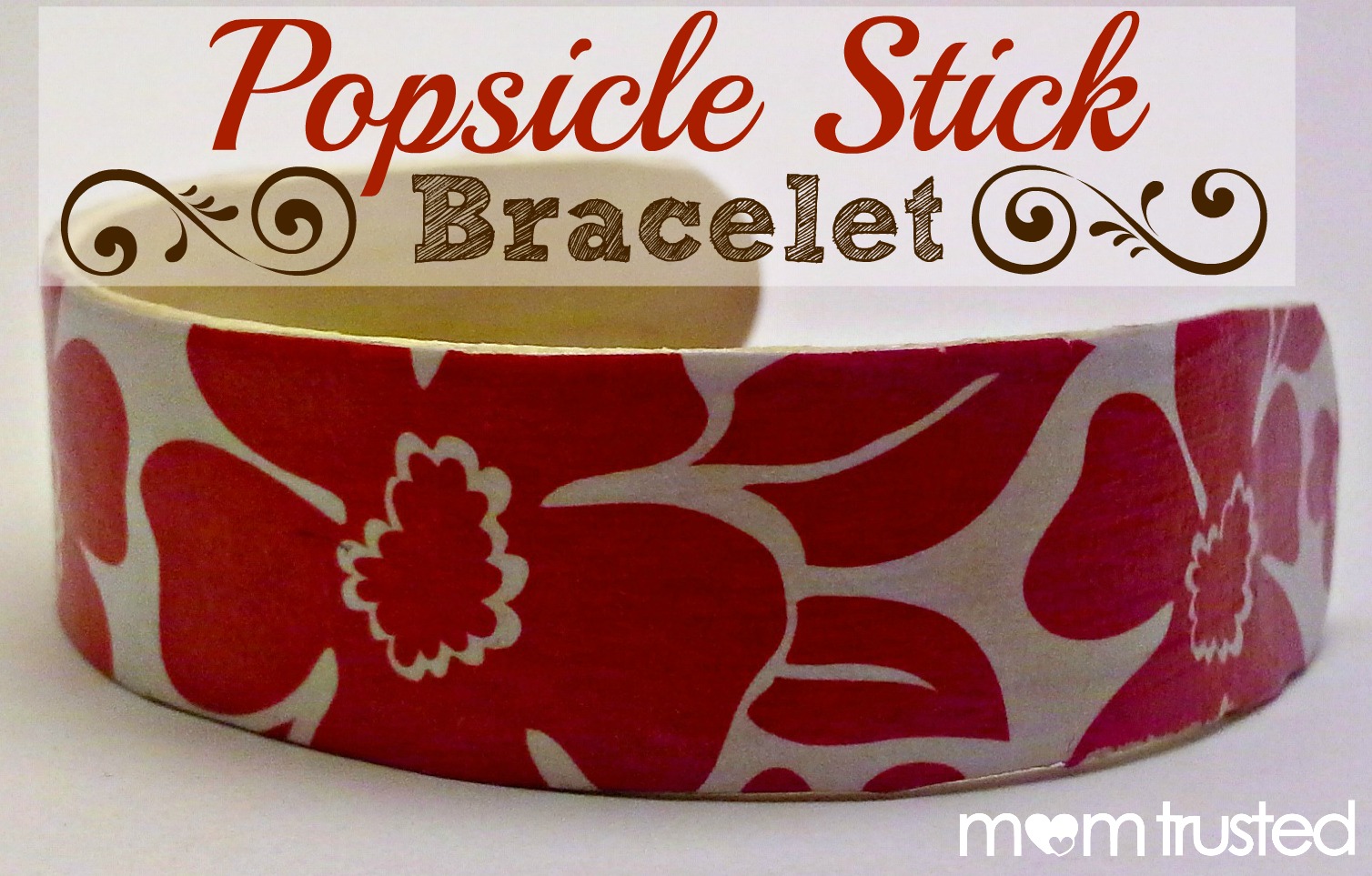 Not only is this an activity that is simple enough for any age to do (once you get the popsicle sticks bent, of course), it's also a great activity for events beyond Christmas, such as a birthday party, a Girl Scout sleepover event, or even for a group of your friends.
This activity went down so well at our last sleepover!
We have a couple of spare bedrooms in our home, so all the Girl Scouts had a bed each. We had also just bought some new mattresses so all the girls had a lovely time.
To be honest, we had needed some new mattresses for a while after some of our old ones got broken.
Which reminds me, if you want a new mattress, but need some inspiration about which one to buy, you can Read new reviews on Bestmattress-brand.
Reading reviews is a great way to make sure that the mattress you buy is the right choice for you.
Anyway, mattress talk to one side, if you are looking for an activity that is fun for everyone, read on.
Here's what you'll need to make these fabulous (and thrifty) popsicle stick bracelets:
Materials:
Popsicle Sticks
Water
Container (to hold water in while popsicle sticks soak)
Cup/ glass with an opening slightly bigger than your wrist (to shape bracelet)
Scrapbook paper, markers, yarn, paint, beads, sequins, etc. (to decorate your bracelet)
Sealer or Modge Podge (optional)
Step 1: Soak your popsicle sticks in water over night (or a day) until they are pliable and can bend slightly without snapping.
TIP: If you want to speed this process up, have them soak in a bath of boiling water. I did this a few times (about 30 minutes worth), and could bend it enough to move on to the next step.
TIP: If you start to hear the popsicle stick breaking, stop bending it immediately, and soak it long in the water.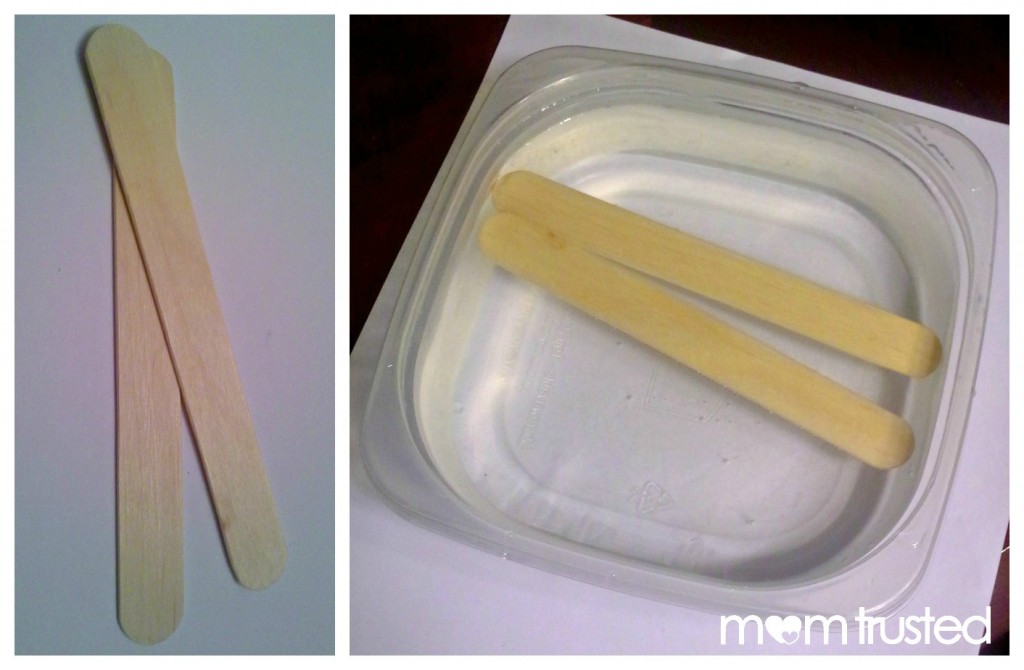 Step 2: Once I was able to slightly bend it after the soaking process, I began to slowly shape it into a small circle. Using a cup with an opening slightly larger than my wrist, I placed the popsicle circle in the rim of my glass, allowing it to dry at least overnight.
Tip: After I bent the popsicle stick enough to where it would fit in the rim of the glass, I filled the glass up with hot water, allowing the bracelet to soak once more. This is optional, but seems to help prevent the wood from splintering if you are doing the quick method I mentioned above.
TIP: I left the popsicle stick drying in the glass for at least 2 days to make sure most of the water dried out of the bracelet.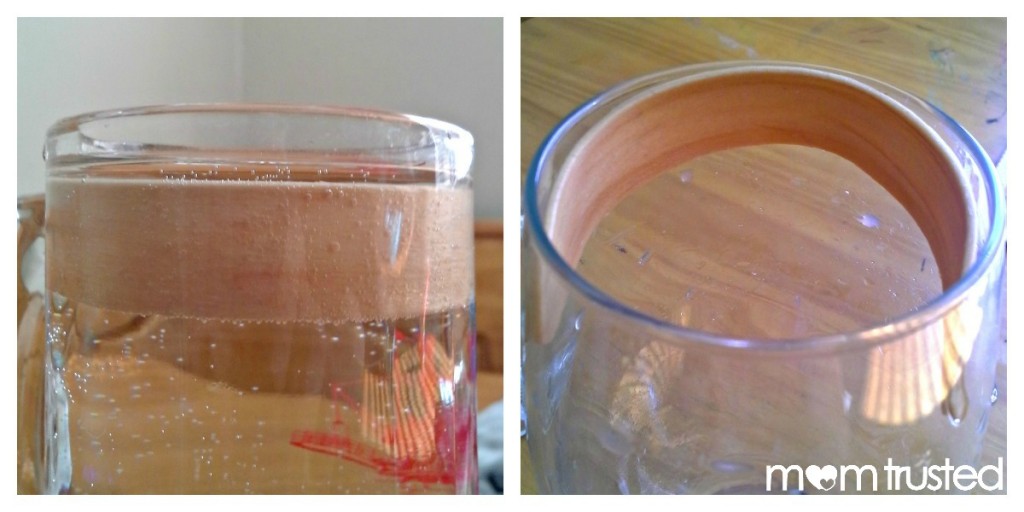 Step 3: (Optional) Once the bracelets are dry, you may want to take a small piece of sandpaper and smooth the splintered pieces. This is especially helpful if you don't plan on covering it, ensuring that you have a smooth surfaced bracelet without any snags.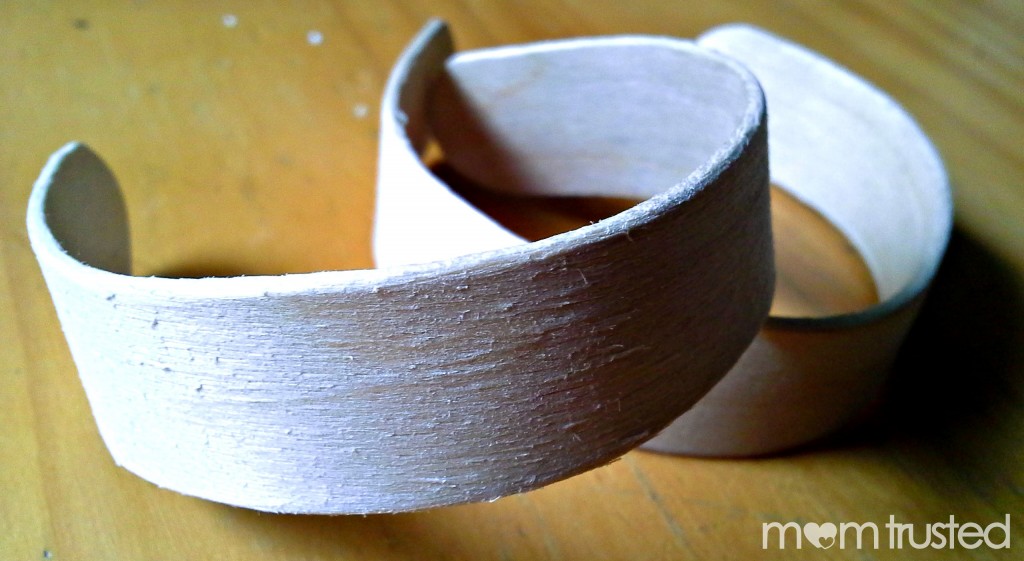 Step 4: Time to let your child's creative juices start flowing! You could wrap some silky ribbon, natural twine, or fancy lace around the bracelet (making sure to glue both ends) as a fashionable gift for your child's teacher. How about using sequins and/ or glitter to make a shimmery and shiny accessory for a child's classmate, friend, or sister? You could even grab several sheets of variously patterned and colored scrapbook paper and glue it on to make dozens of unique and budget-friendly gifts for your neighbors, co-workers, and friends. Enjoy!
TIP: If you paint or glue paper or glitter on your bracelet, the wood will begin to lose its shape. I simply stuck it back into the cup I had used in Step 2 once the paint or glue was dry to the touch. This made sure the bracelet kept its shape throughout the entire process.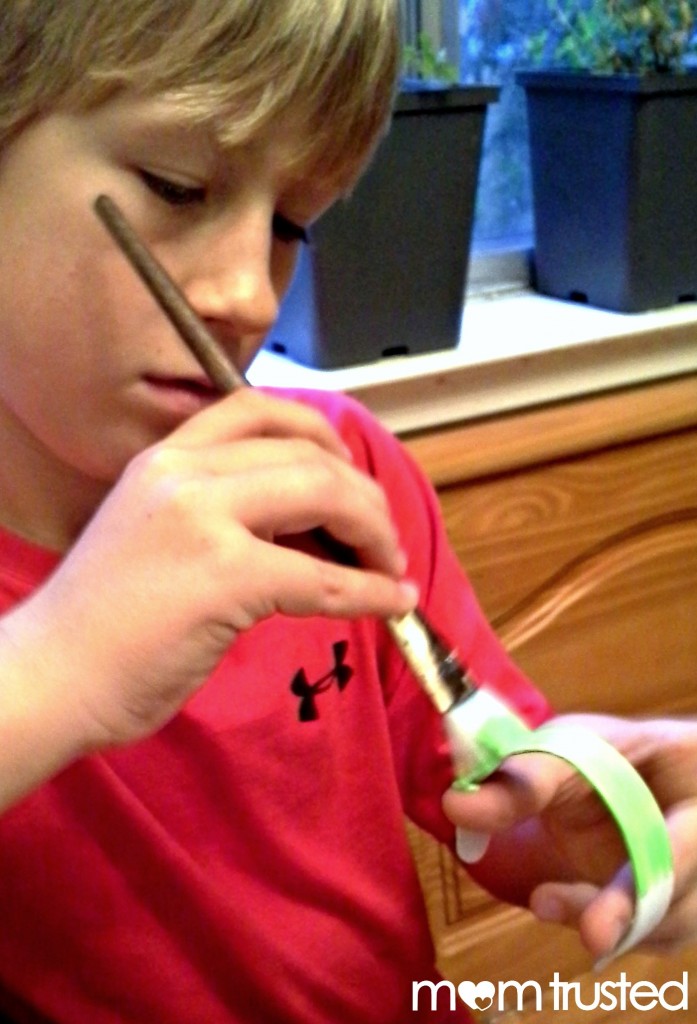 ---