Marble Painting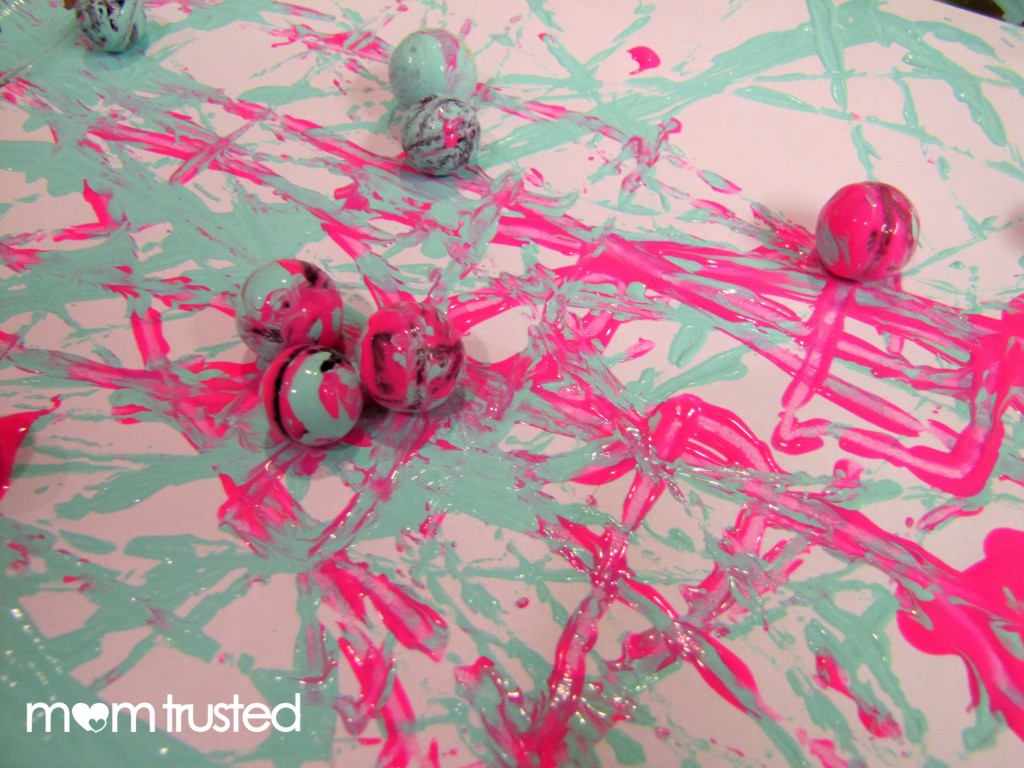 Create some surprising artwork, and roll some paint around with this unorthodox painting method!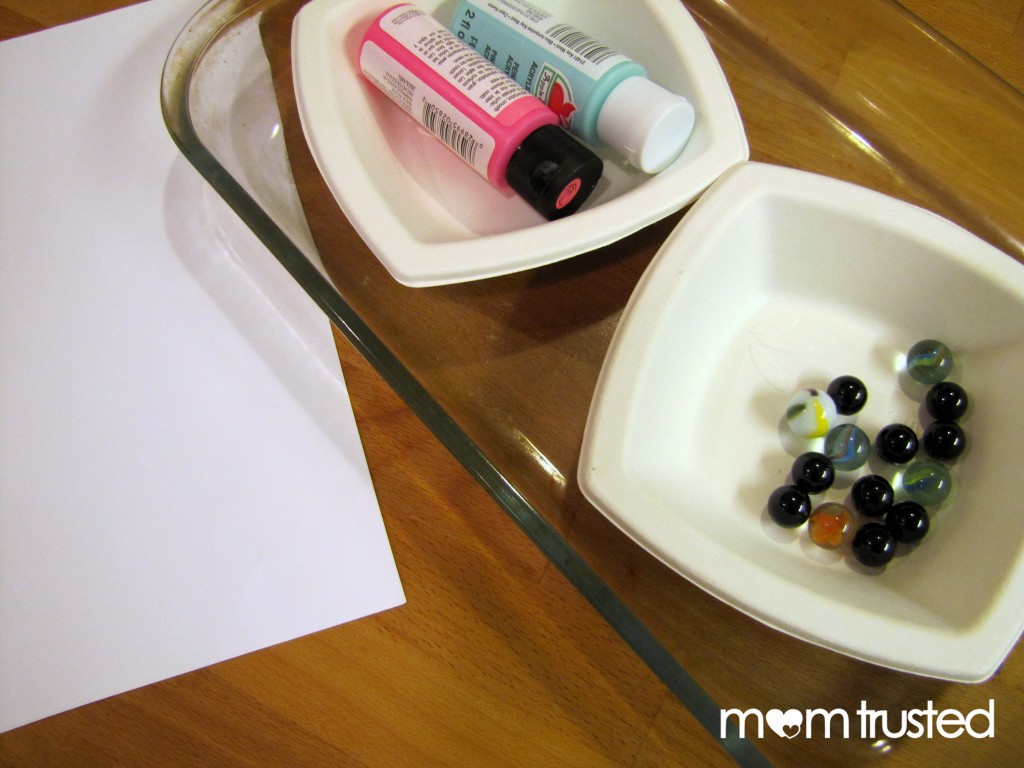 You'll need
acrylic paint
a baking dish or sheet
12 marbles, give or take a few
paper to fit the bottom of the dish
bowls or dishes that can get painty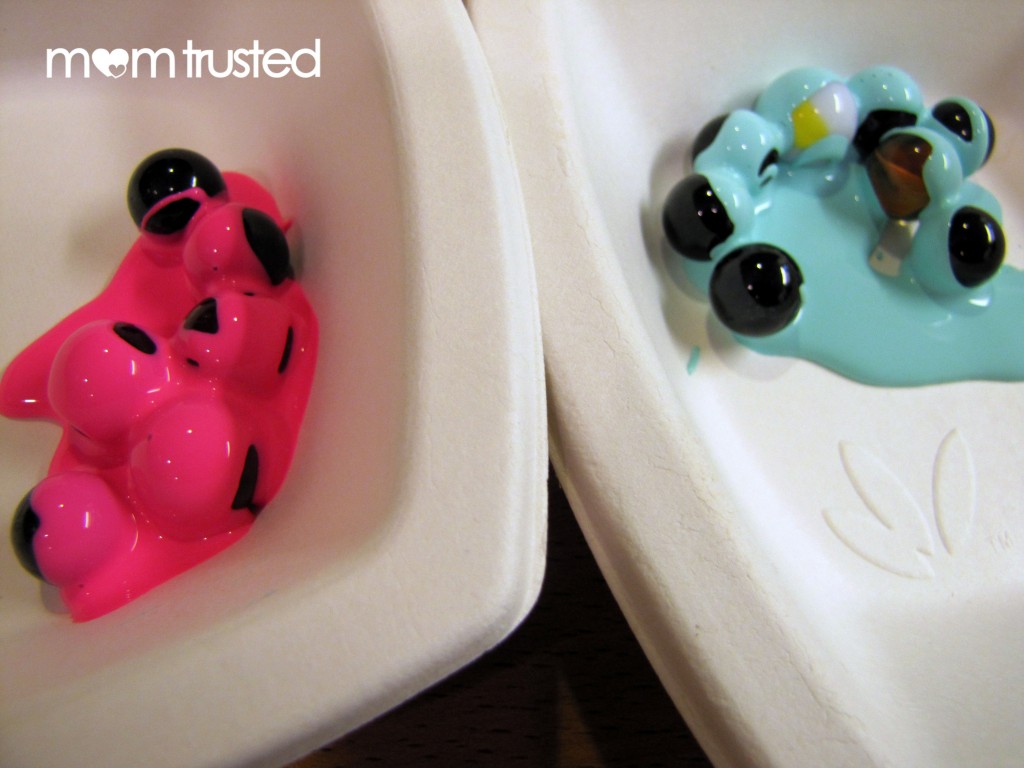 Split your marbles between two containers.  Then dump a good squirt of paint on them!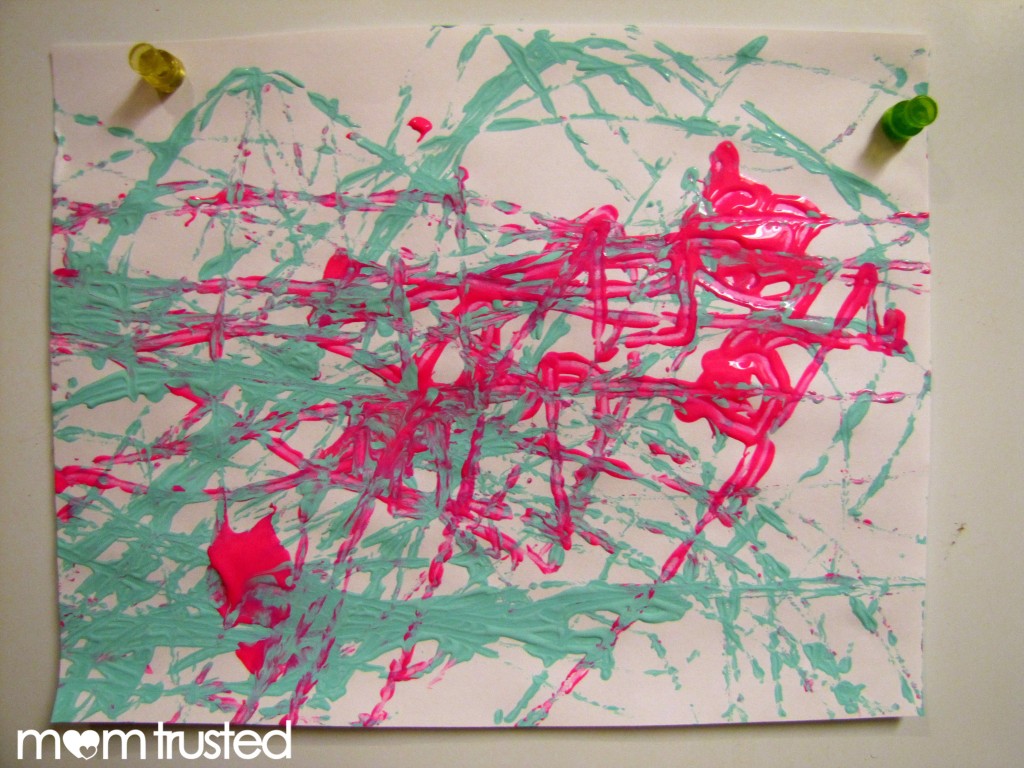 Roll the marbles into your baking tray, and then carefully roll them in every direction, leaving cool trails of paint!
Tips
– regular copy paper fits in the bottom of a baking dish pretty well.  That means this is a great chance to use the backs of some paper that's been in your recycling!
– a few paint colors will do the trick.  No need to get too crazy (unless you want to of course!)
See hundreds of other family projects and activities here.
Love this post? Support us by using our FREE service to find local child care or preschools nearby.
---