Hello!
We've got tons of fun and educational activities for your children. Whether you're a teacher or a parent, we hope you enjoy the site! If you're
looking for a child care center
or a
local preschool
pop over to MomTrusted.com. We can help!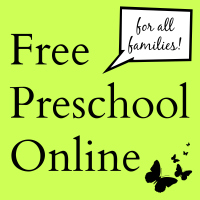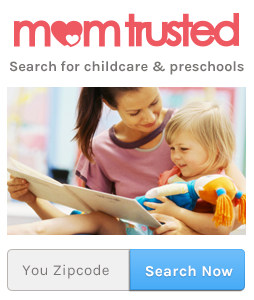 Recent Tweets
How to Dye Noodles for a Colorful Noodle Necklace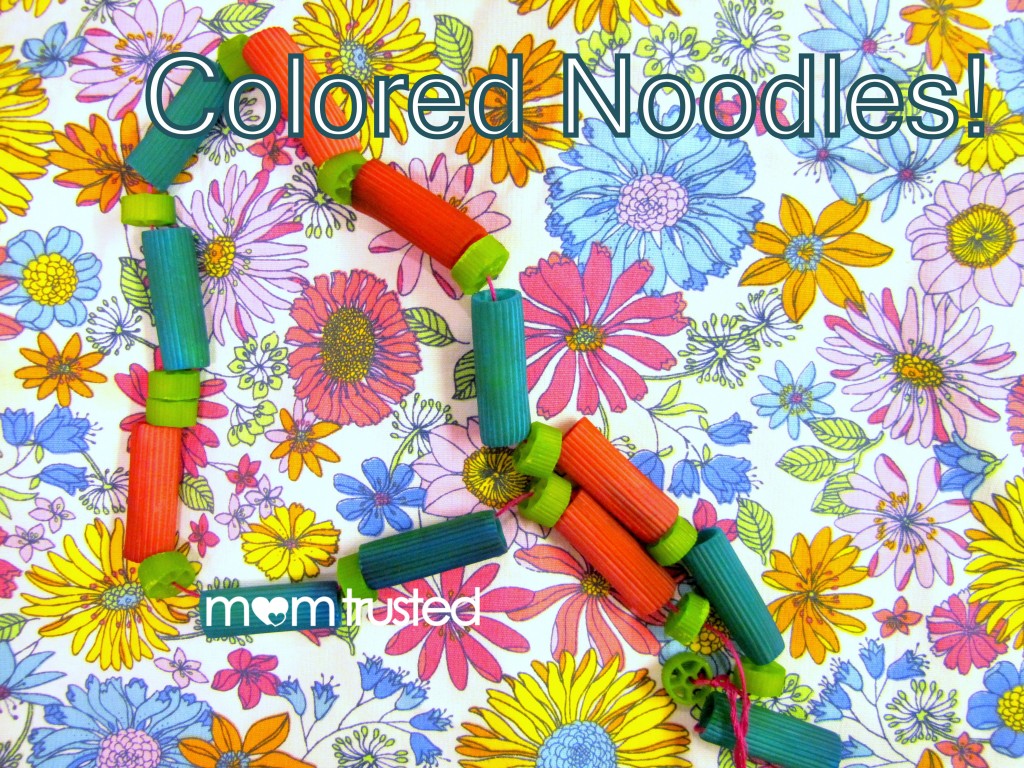 Make macaroni necklaces oh so much more fashionable by dying noodles before stringing them up!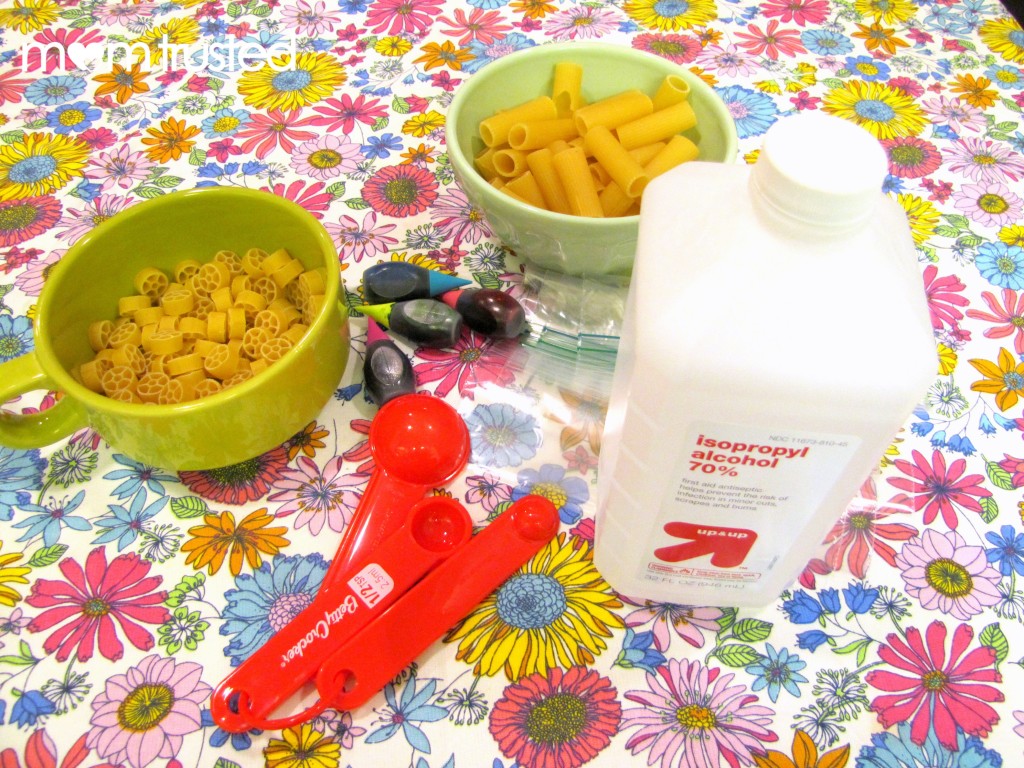 You'll need
uncooked pasta (look for types with BIG holes – easier for little hands to work with, if they're working on a necklace)
food dye
rubbing alcohol
sandwich bags that seal
To begin
1. Separate a few handfuls of noodles into different baggies – one for each color.
2. Add one tablespoon rubbing alcohol to each baggie.
3. Add several drops of food dye – one color per baggie
4. Seal 'em and shake 'em, til dye completely covers pasta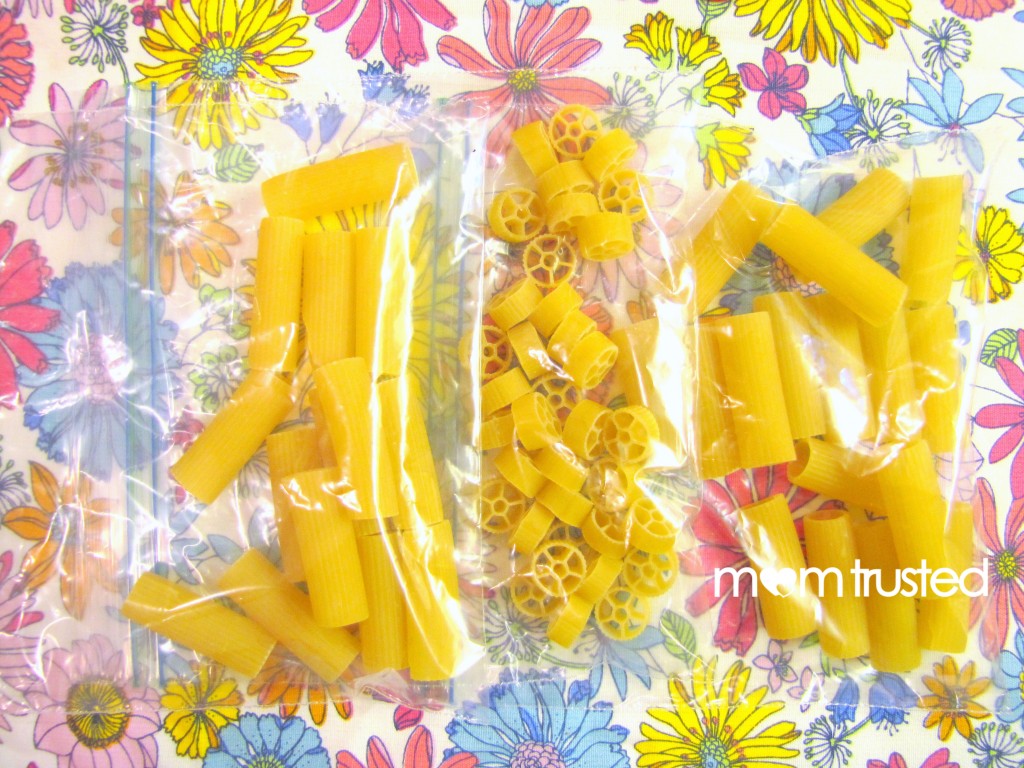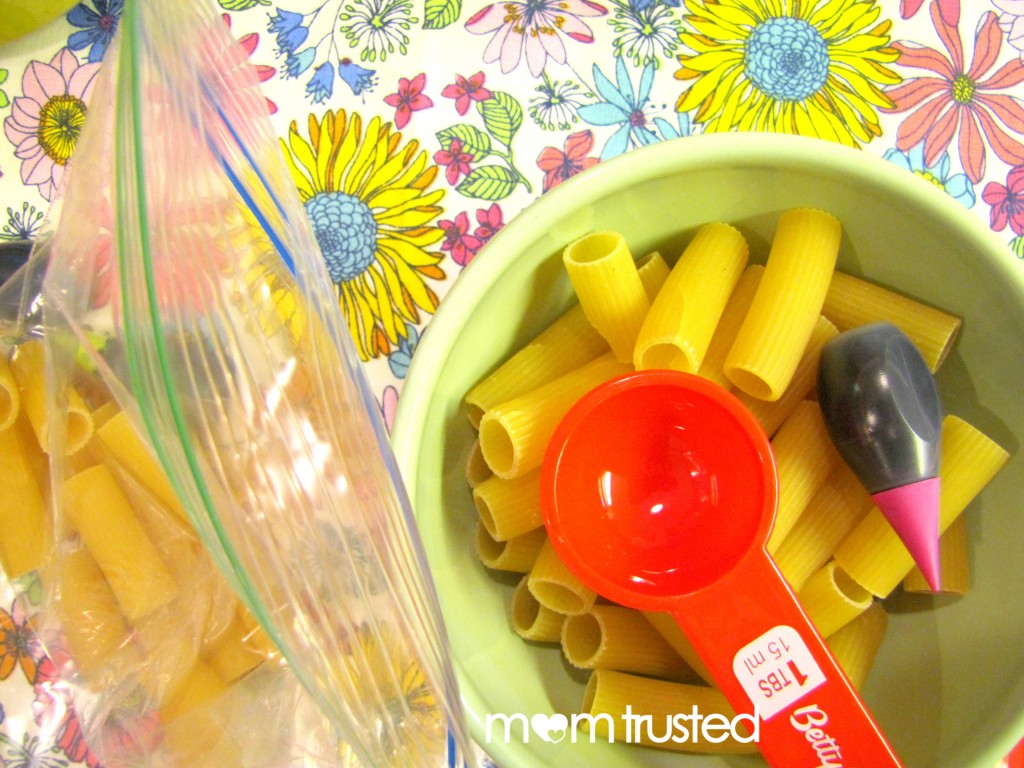 Then you wait
5. Wait about 15 minutes before opening the baggies.
6. Let them "air out" for a few minutes, then put them on a lined cookie sheet.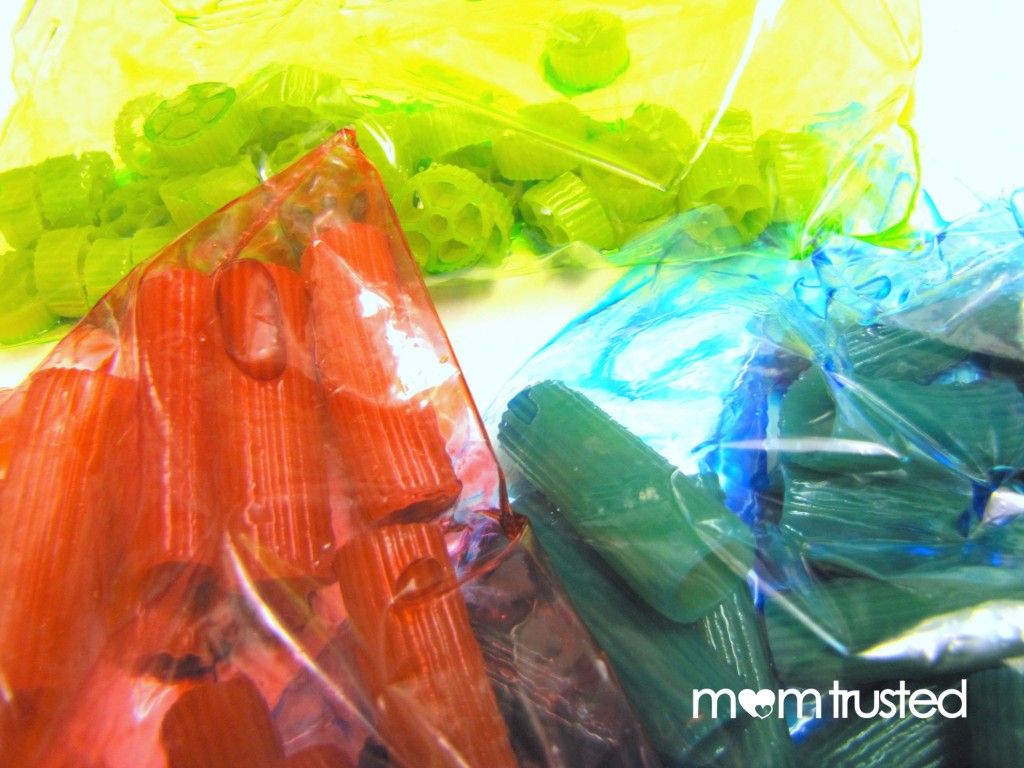 Then you wait a little longer
7. Let the pasta dry overnight, all the alcohol will evaporate, leaving just the dye on the pasta.
8. You'll be left with cool, muti-colored "beads", perfect for stringing onto a "designer" necklace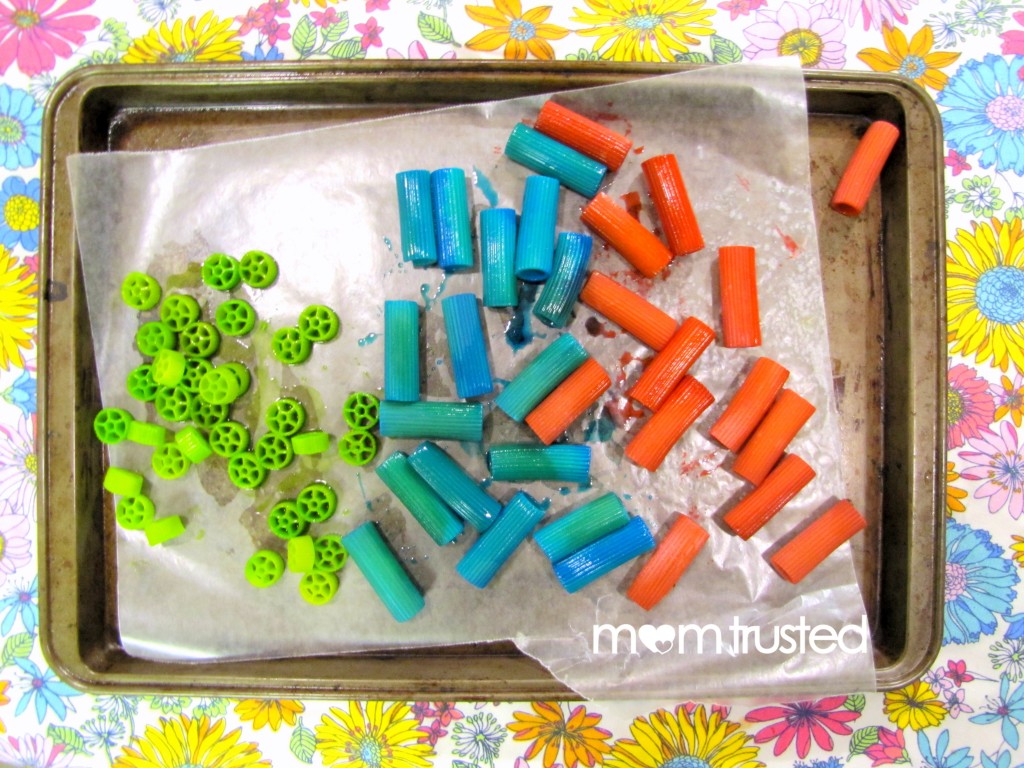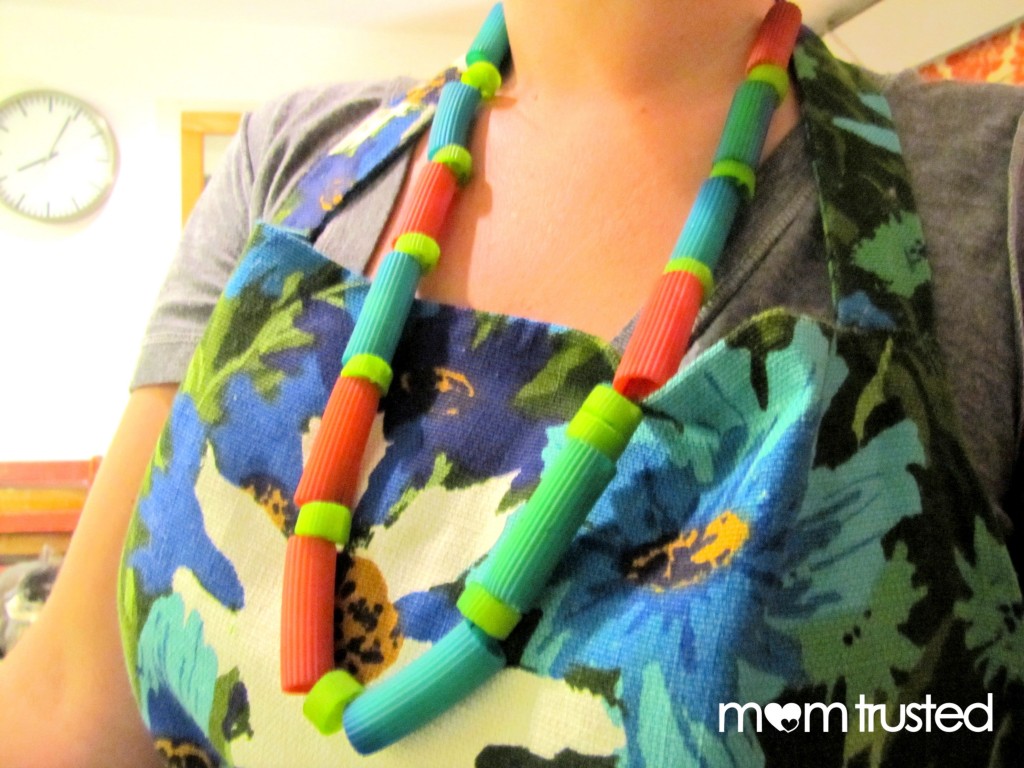 p.s. It's my understanding that you could also cook and eat the colored noodles!   Maybe we'll save that for another day.
See hundreds of other family projects and activities here.
Love this post? Support us by using our FREE service to find local child care or preschools nearby.
Susan
I am a certified K-12 Art Educator who lives, works, and blogs from Philadelphia, PA. I have a background in the studio arts (printmaking, photography, fiber arts and design), and am interested in making, collaborating, collecting, and recording things. One of my main goals as a grown-up is to help kids increase their visual literacy, by exposing them to art history, introducing vocabulary, and teaching kinesthetic art making skills. These lessons in visual literacy often take place in an intentional classroom setting, but just as well might happen at home, working on a project!
---