Homemade Colored Sprinkles
Both real baking and play-baking are a lot more fun with colored sprinkles!  If you want custom colors, or want to use some and don't feel like taking a trip to the store, try making some yourself!  You'll be pleased at how easy t
these are to make, and you'll be able to use them in lots of projects.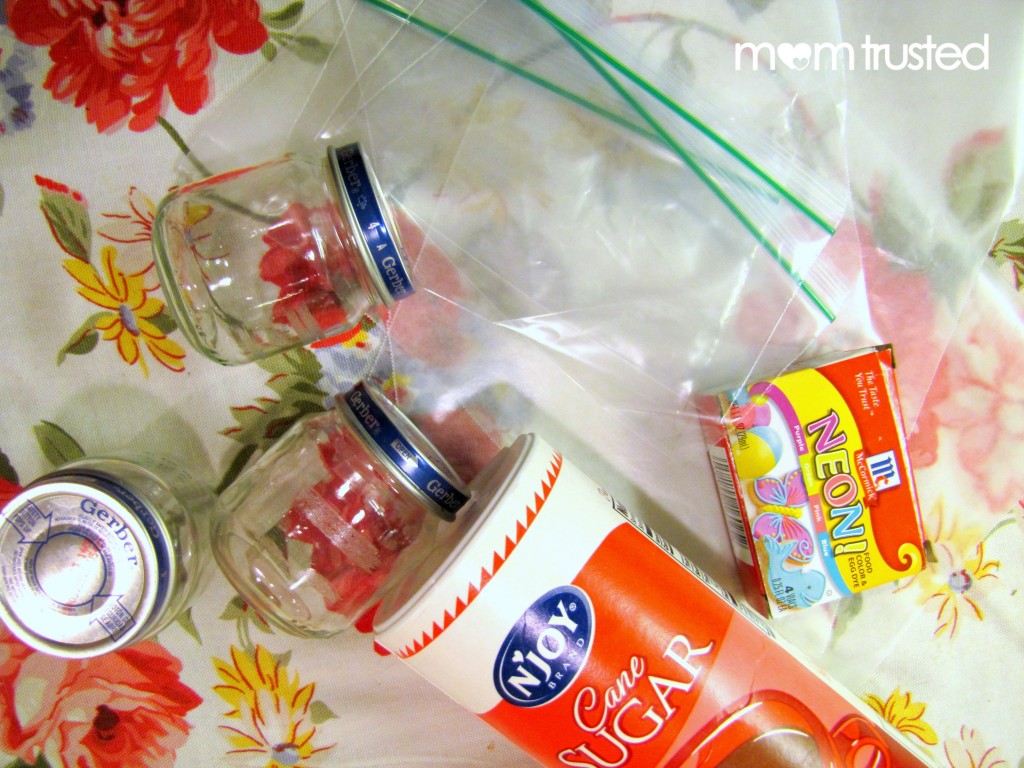 You'll need
sugar
food coloring
baggies
parchment paper
baking tray
storage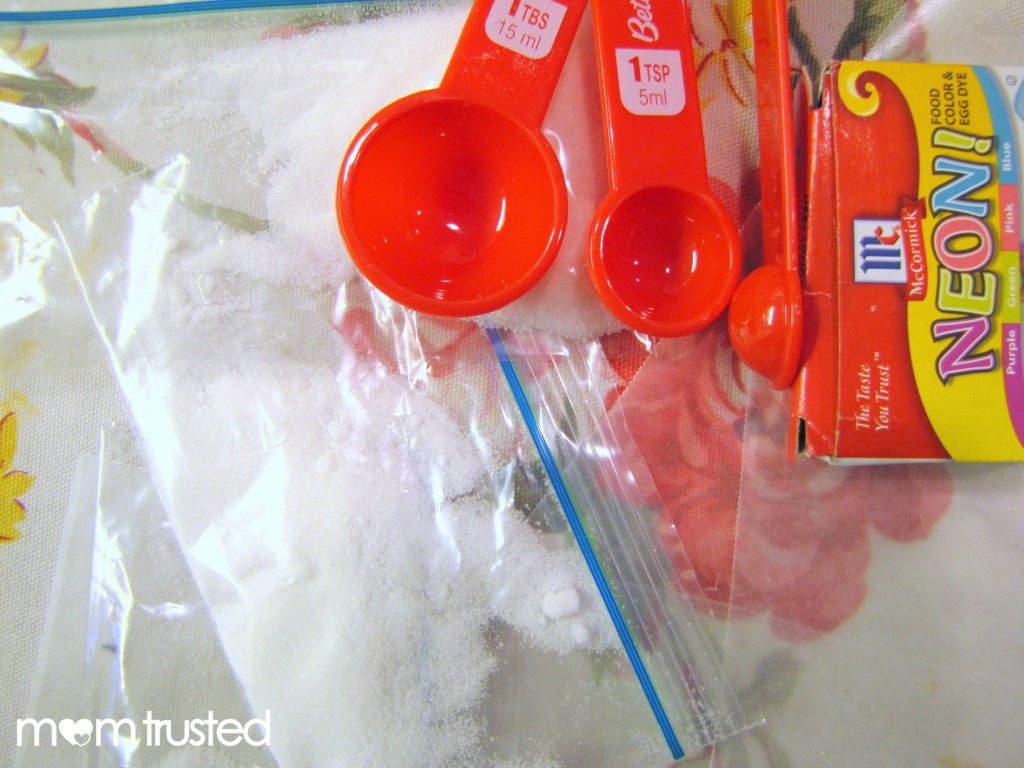 Heat your oven to 300 degrees.  Measure about 2 tablespoons of sugar into each bag (one bag per color).  If you see a big need for more colored sugar in your life, you could definitely up that amount!  We decided to make some small batches so we could try different colors and see how it went.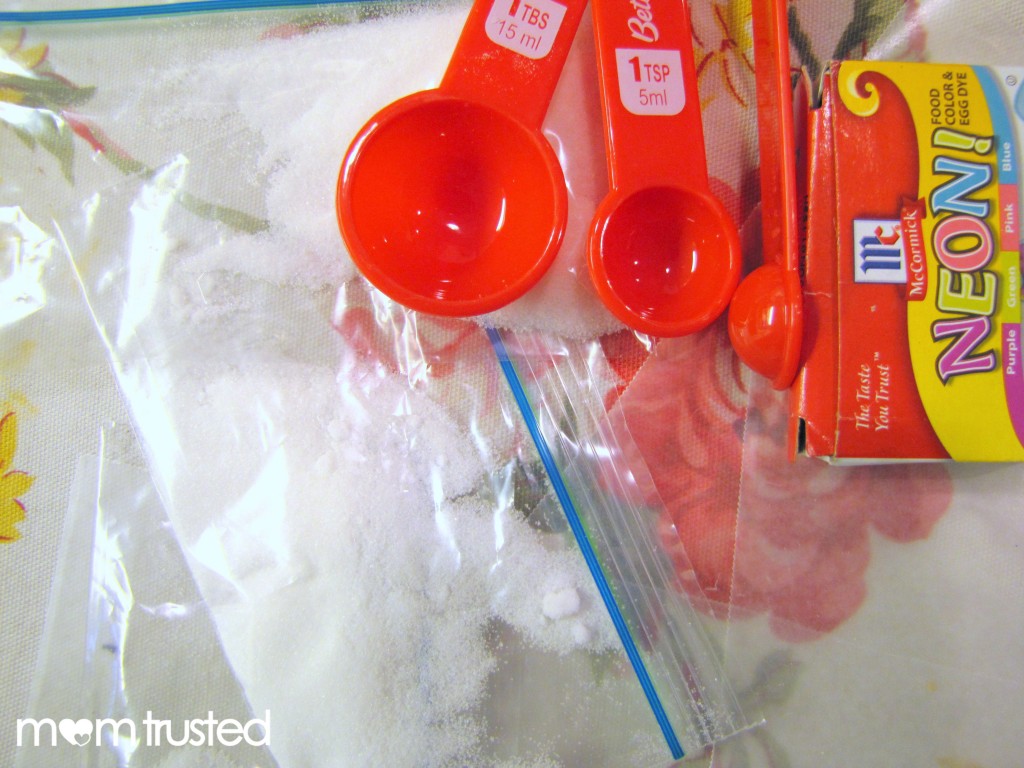 Put about 3 drops of food coloring into each bag.  Seal them up tight and let your child mix the food coloring into the sugar, until it is consistent in color.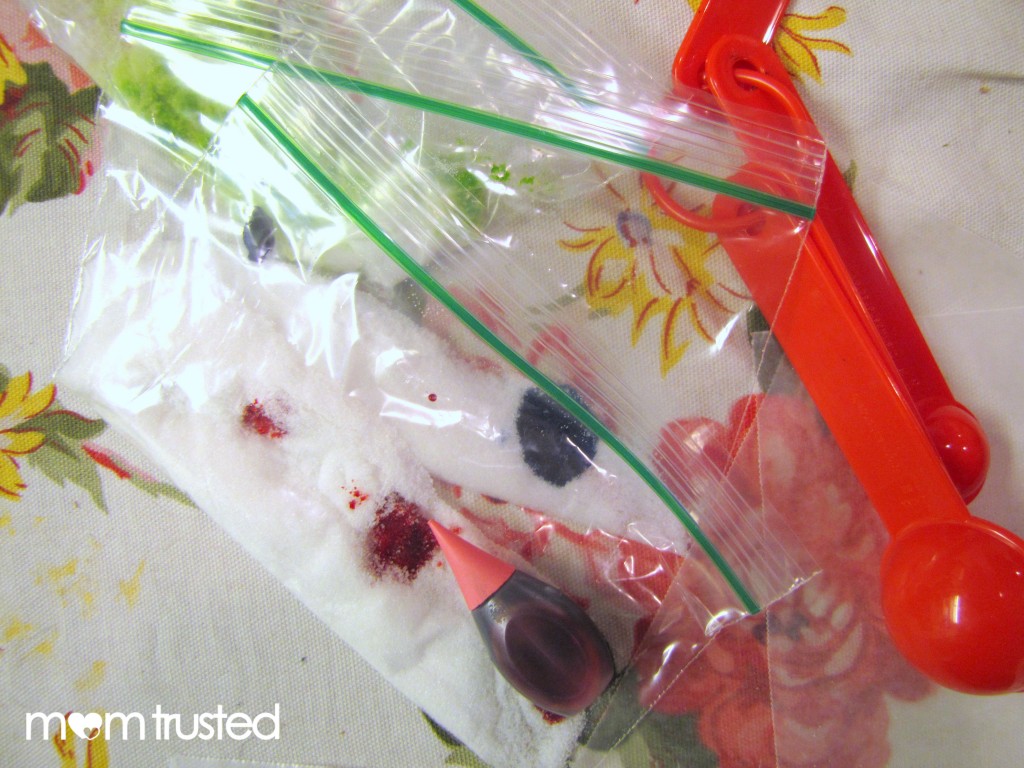 Spread the sugar over parchment paper on a baking sheet.  Try to distribute it evenly.  You can do more than one color at once if you keep them separated!  Bake the sugar for about ten minutes.  You're just "drying" the food coloring, not trying to cook the sugar, so keep an eye on it!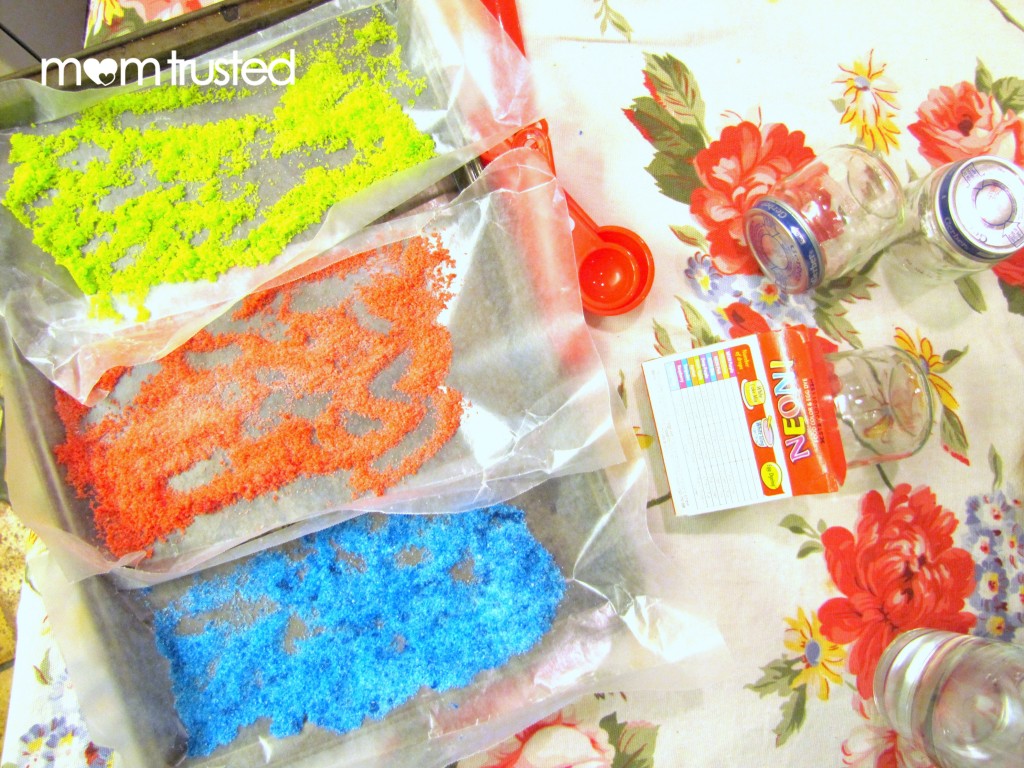 When it's done, the sugar can be poured into jars for storage.  Use on sugar cookies (real or play dough), and other baked goods!
---