Faces and Feelings Activity
How do our faces show what we're feeling?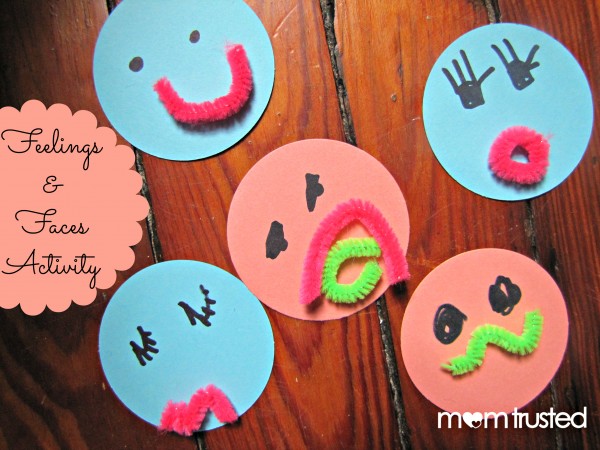 Use pipe cleaners and paper to make some silly faces, and talk about feelings!  It's a super easy project that can be set up fast, doesn't take up too much space, and can be used again and again.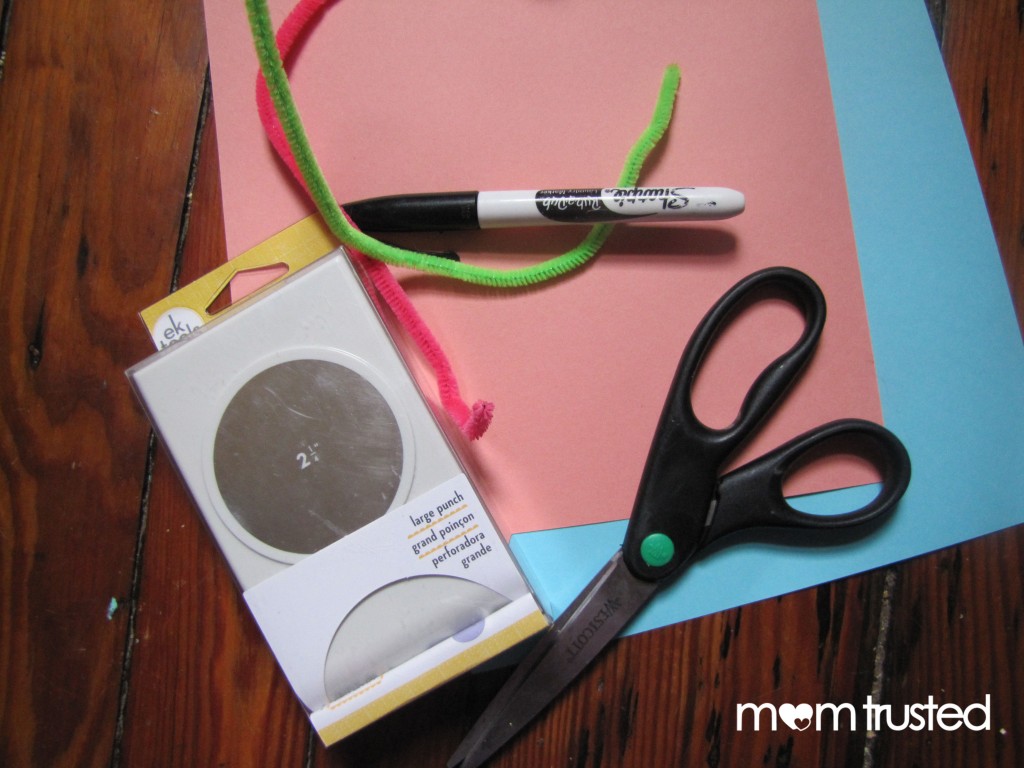 You'll only need
Paper
scissors or a circle punch
Marker
Pipe cleaners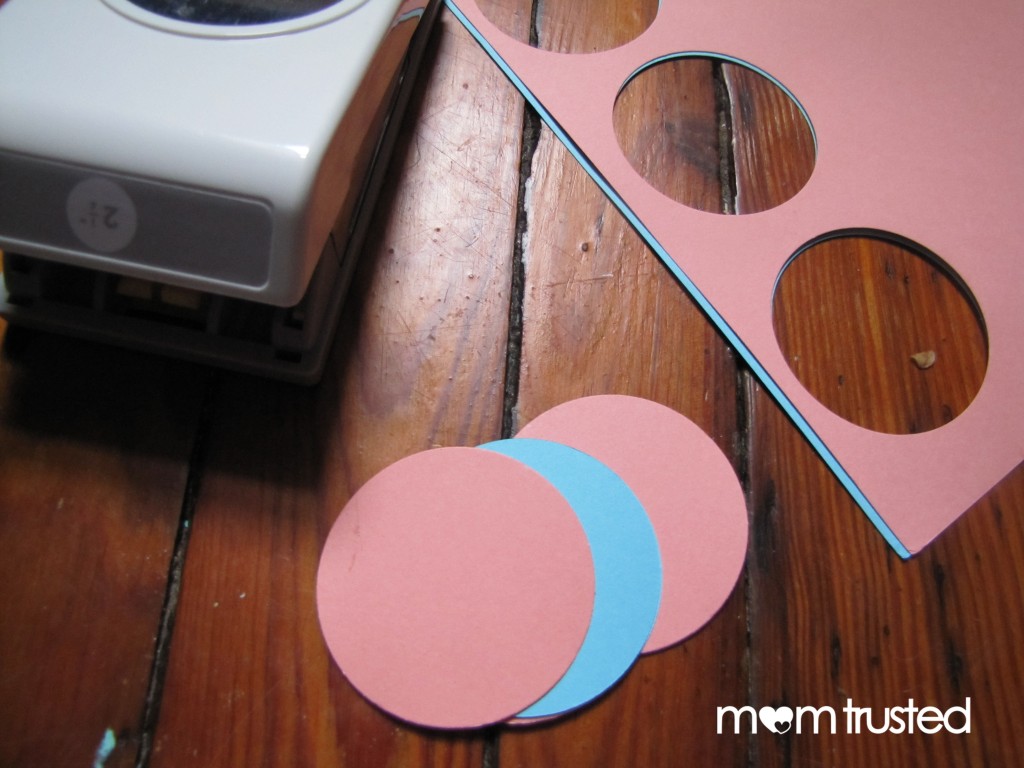 First, cut some circles in a couple different colors.  I used my favorite new hole punch to make 2 ¼" circles, but you could make any size, by tracing plates, bowls or cups. I liked this size because the faces we came up with didn't get too complicated, but we may experiment with bigger faces in the future.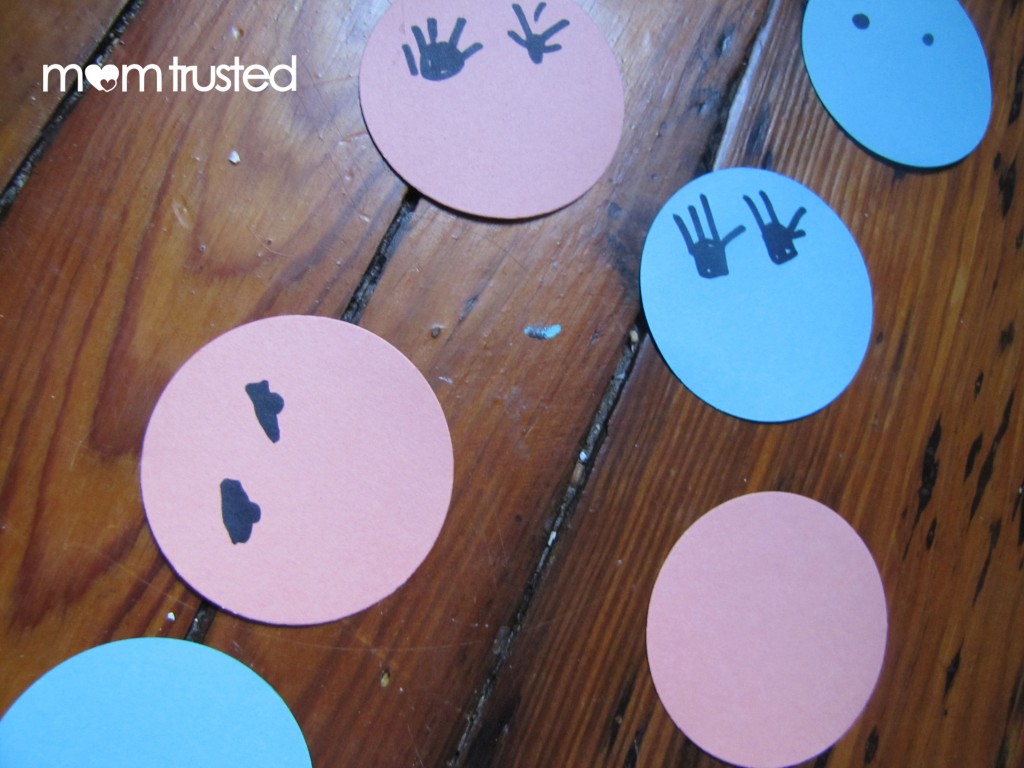 Next, it's time for the eyes.  Have your child draw a set of eyes on each circle.  Encourage them to draw different kinds of eyes, to allow for lots of variety later.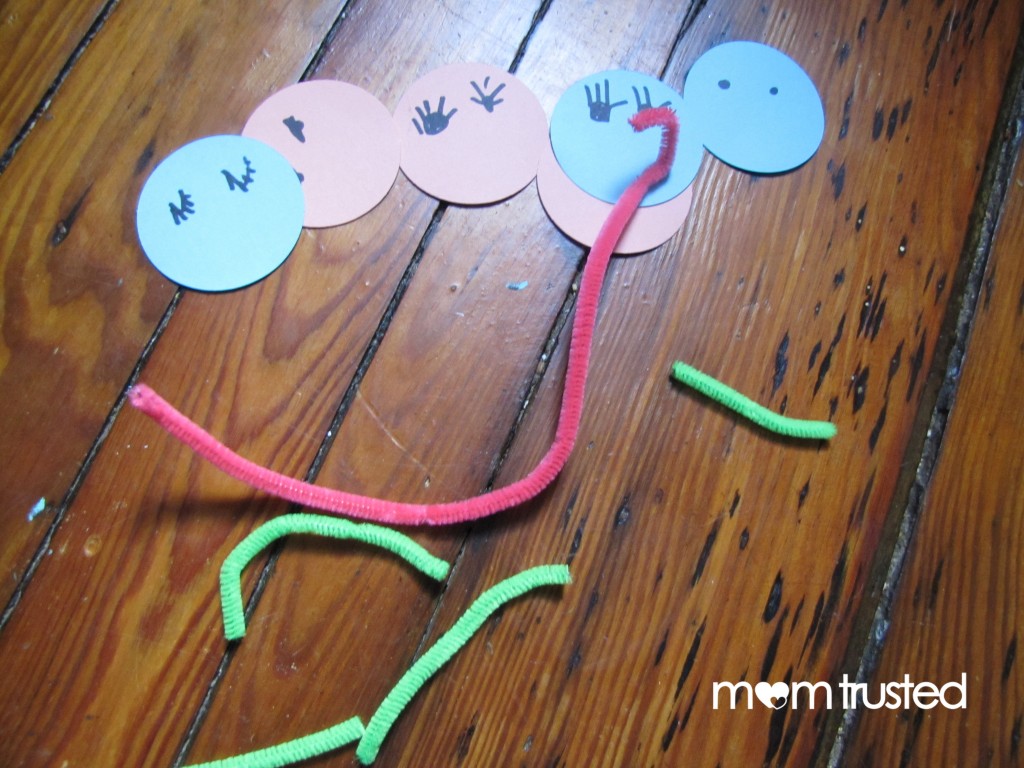 Cut your pipe cleaners into small snippets, varying in length, from short (1 ½") to long.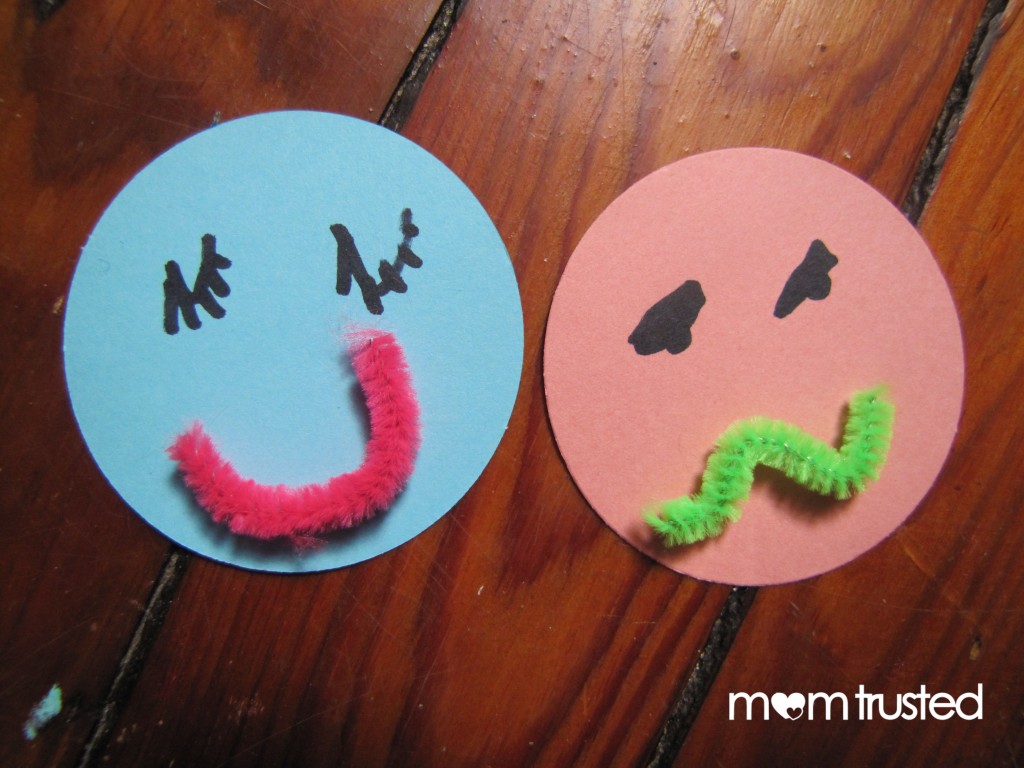 Let your creator make some faces!  To start off, see what they come up with for happy, sad, surprised.   Once the ball is rolling, see what emotions, faces, and feelings they create.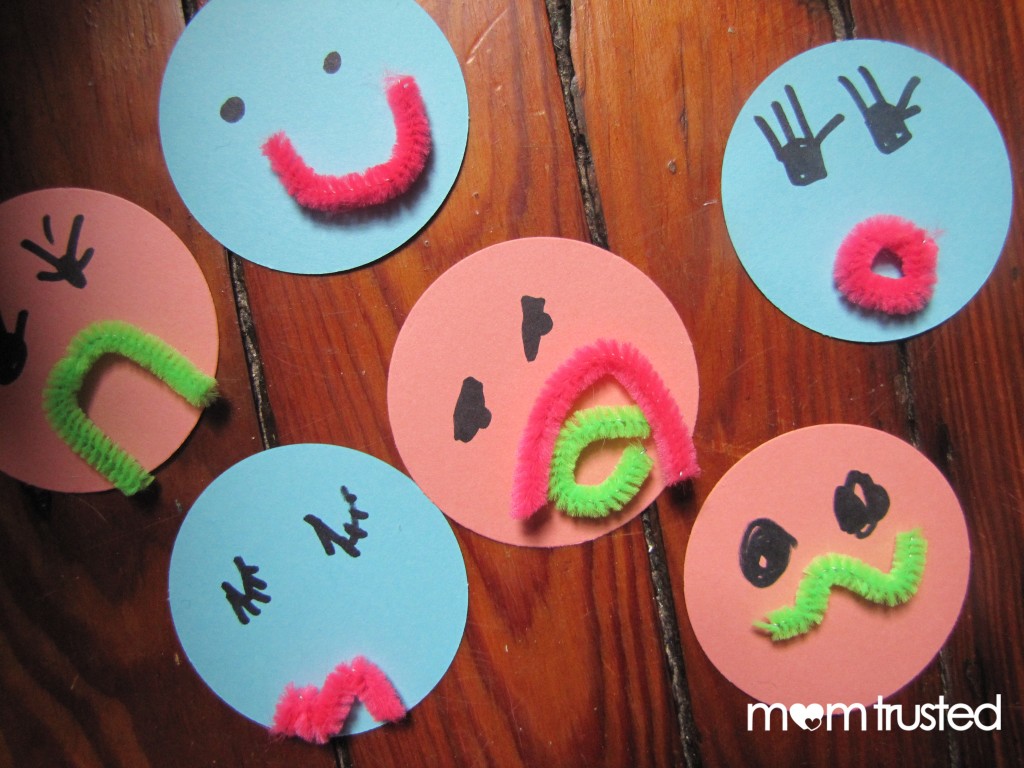 Confused?  Grumpy?  Tired? Excited?  Which eyes look the best with which mouths?
When you're done, you can tuck them all away in an envelope, and pull them out on a rainy  (or happy, or grumpy!) day.
---