Stocking Stuffer Idea Round-Up (All under $1!)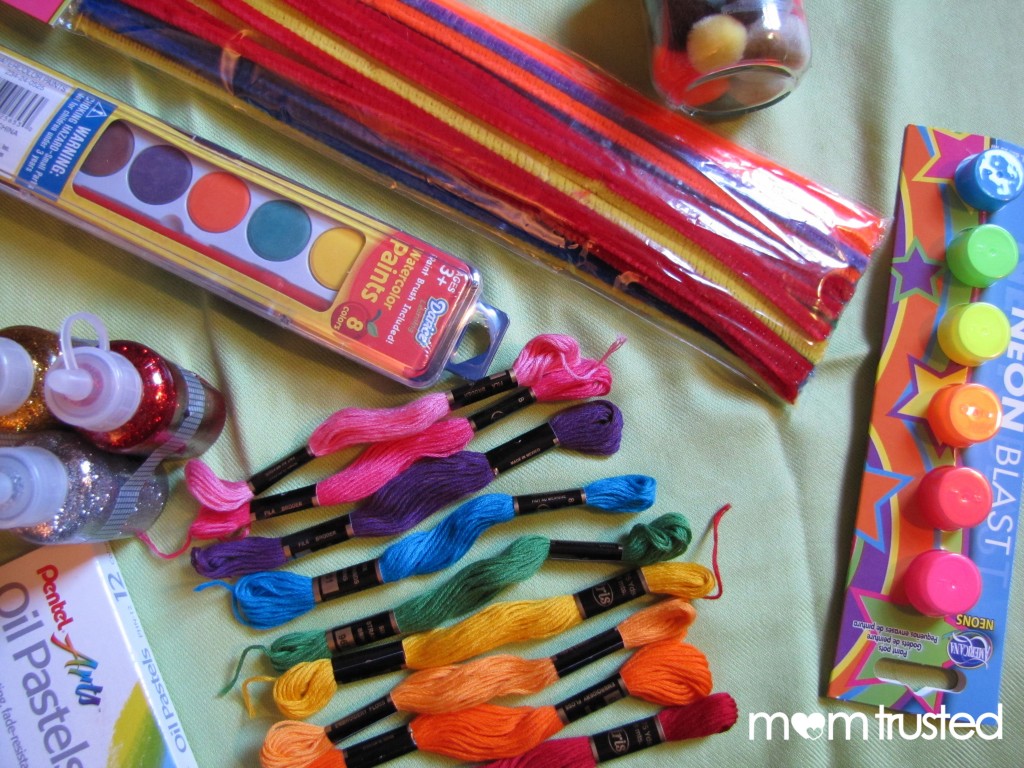 Today I offer you a round-up of some super affordable stocking stuffers that will encourage play, learning, and imagination.  All of the items in this post cost a dollar(!) or less, and (unlike some sweeter treats) won't rot your kid's teeth!
First up- stockings stuffers that will encourage creativity! 
This year we decided it would be fun to replenish some waning art supplies.  First up: paints and pastels.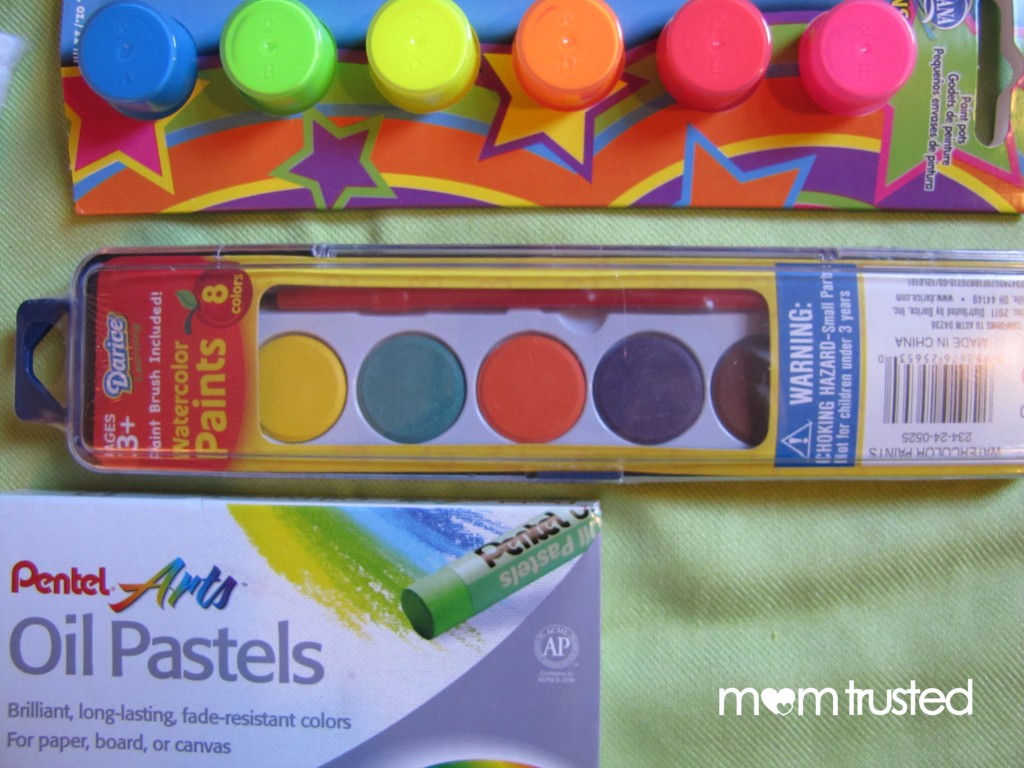 A whole set of super neon acrylics
fresh water colors (we've got a bunch, but they're old and the colors have gotten pretty mixed up!  A fresh set is a nice treat)
and oil pastels (which are fun to use with watercolors, because they're so opposite!)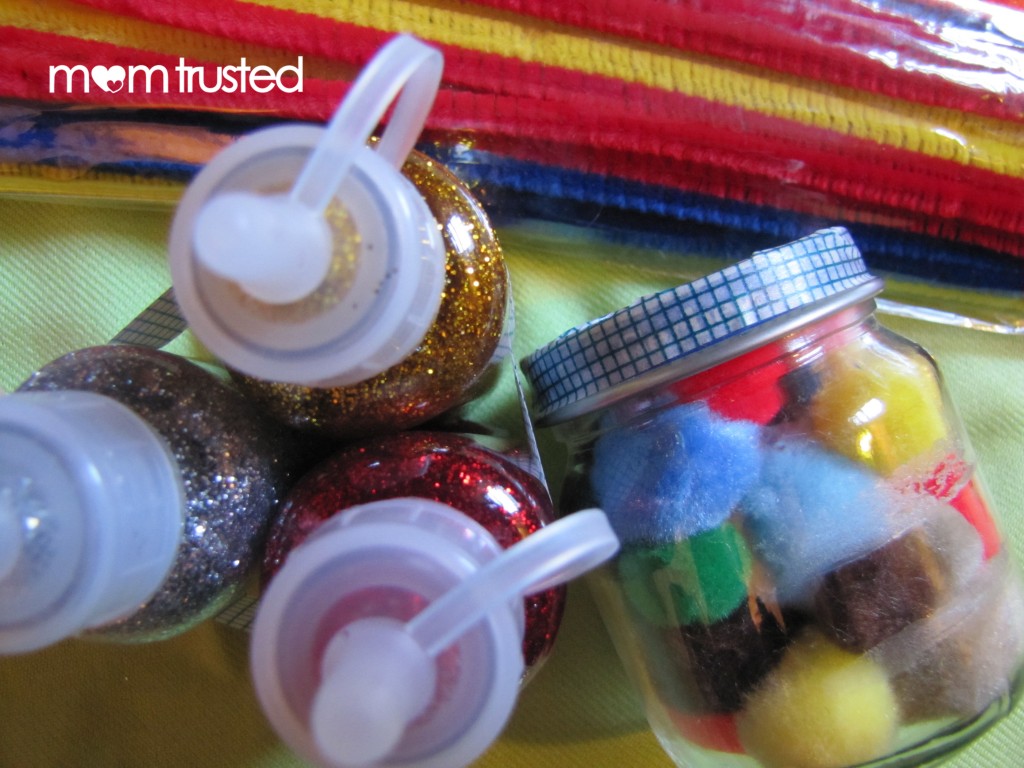 A three pack of glitter glue, in holiday colors
A whole pack of pipecleaners
And a jar of pompoms (we bought a whole big package, but they become a little more special if doled out throughout the year)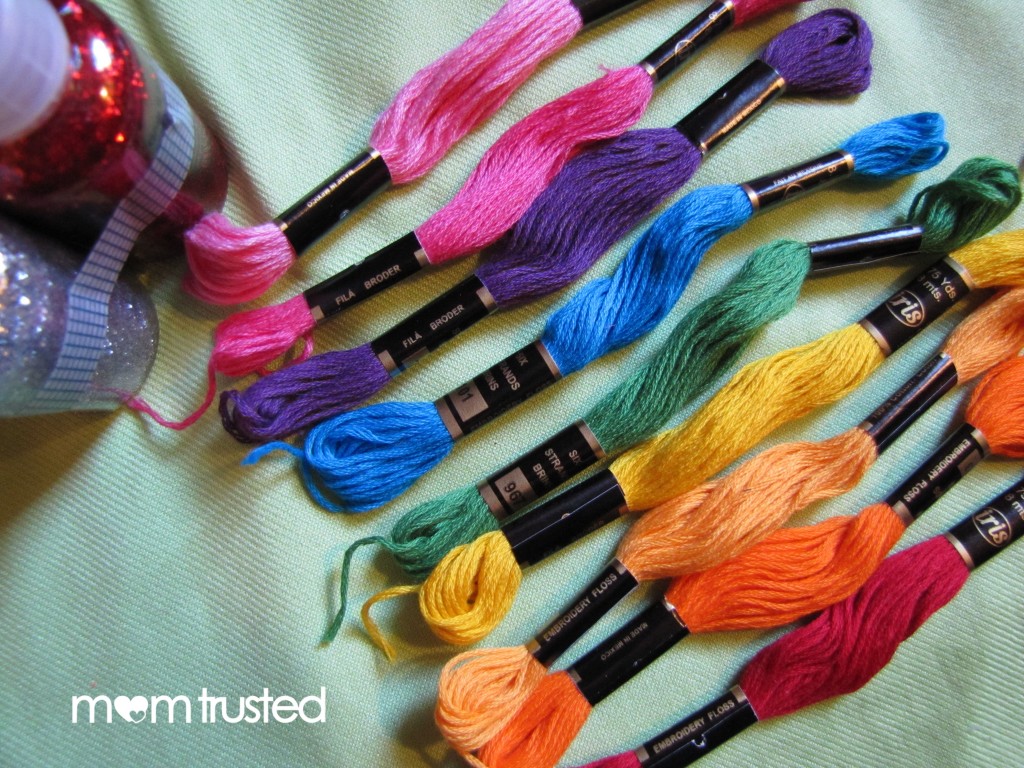 A rainbow of embroidery floss!  Many projects involving floss (like braiding) will increase fine motor skills
Next up are some "science-y" toys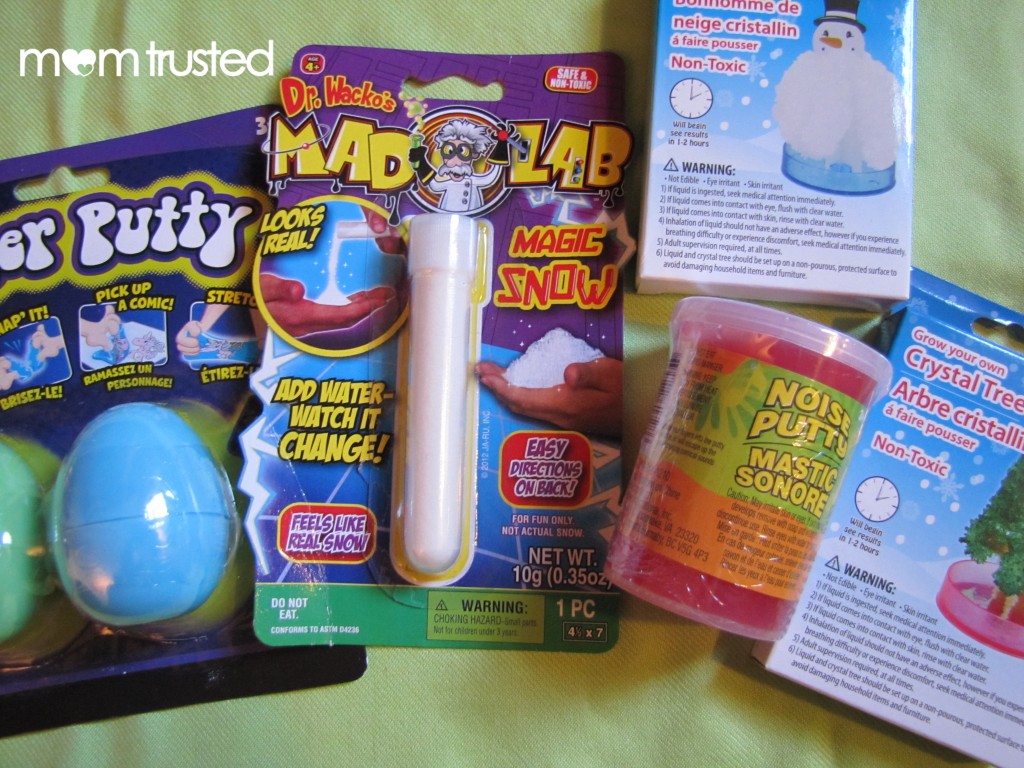 Silly putty
Instant snow (I've read great reviews of this on some Mommy blogs and on Amazon)
Noise putty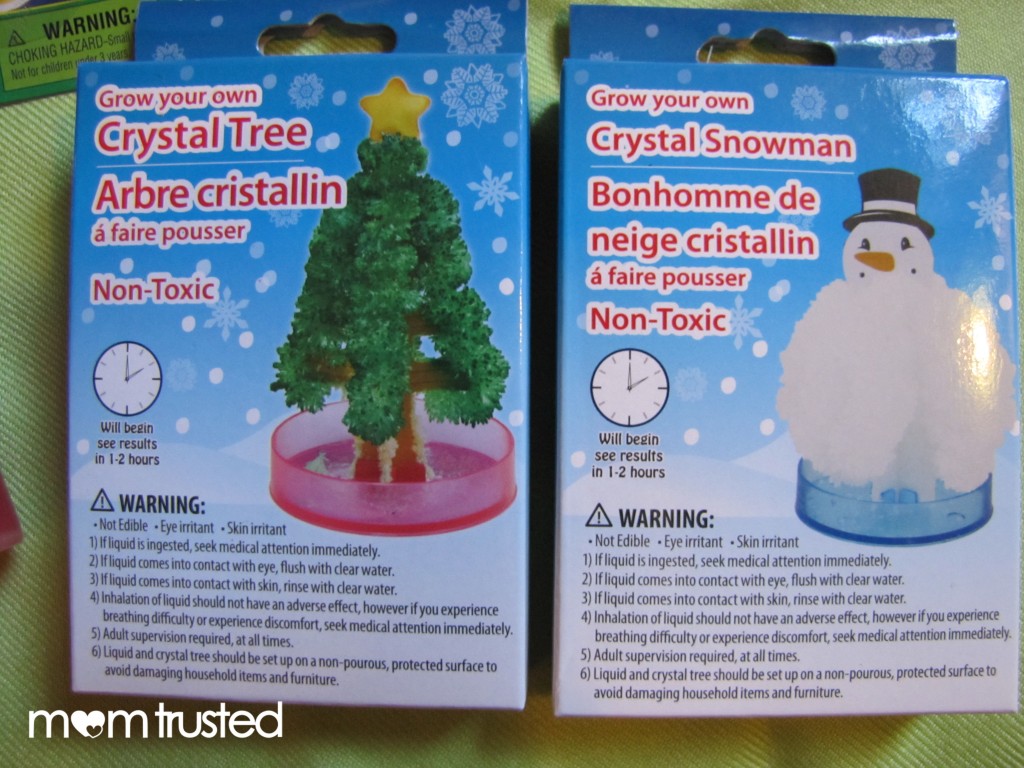 And these crystal growing kits!  Hopefully these are as fun as I remember!
Finally, some art kits that will be fun on a rainy (or snowy) day.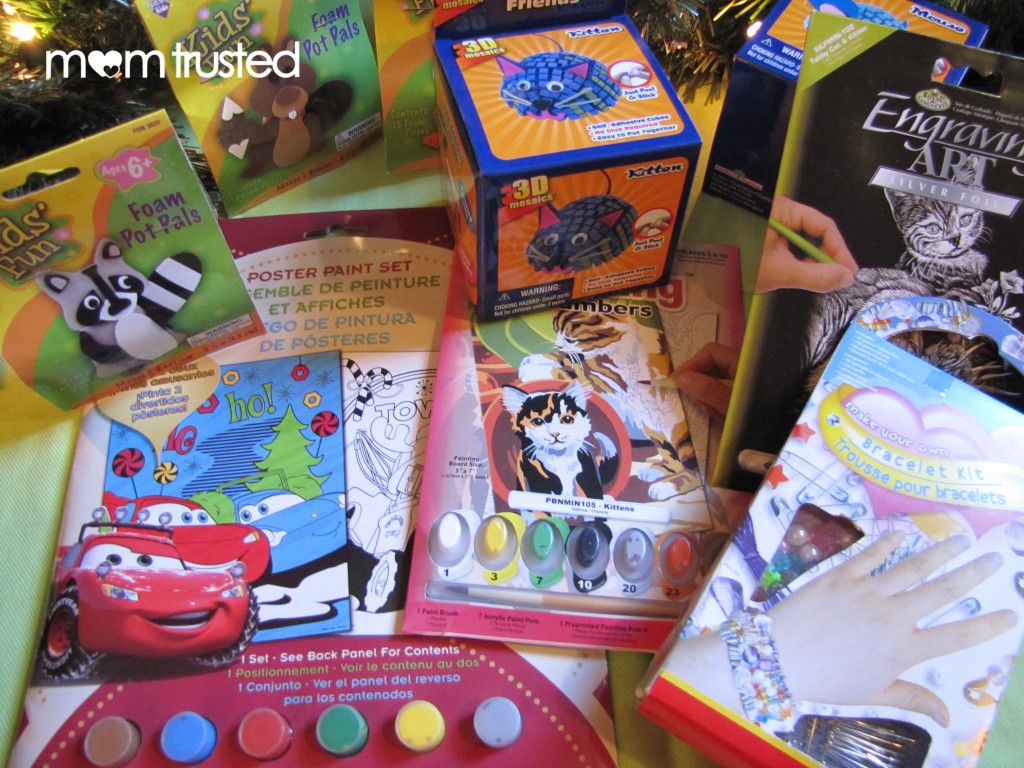 Paint-by-numbers
scratch art
A build-a-bracelet kit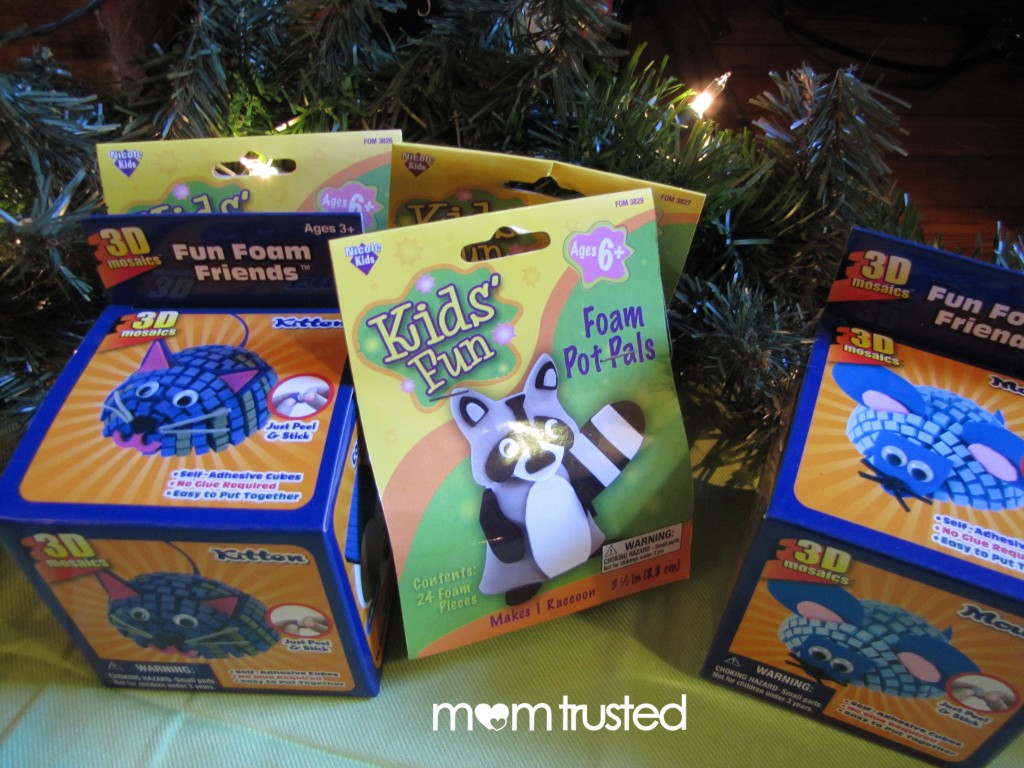 And some foam creatures for assembly
Some of these projects (like the foam critters) I bought in multiple, anticipating playdates.  It's nice to whip out a project that has all the parts included, and have enough for each kid to work on their own!
These little gifts are all from Target, AC Moore, or the Dollar Tree.  Because stock changes at those kinds of stores so regularly,  it's hard to know if they'll have these exact items in, but hopefully this will give you some ideas for filling a stocking for your creative kid!
What did you put in your stockings?
---