Simple Snowman Shirt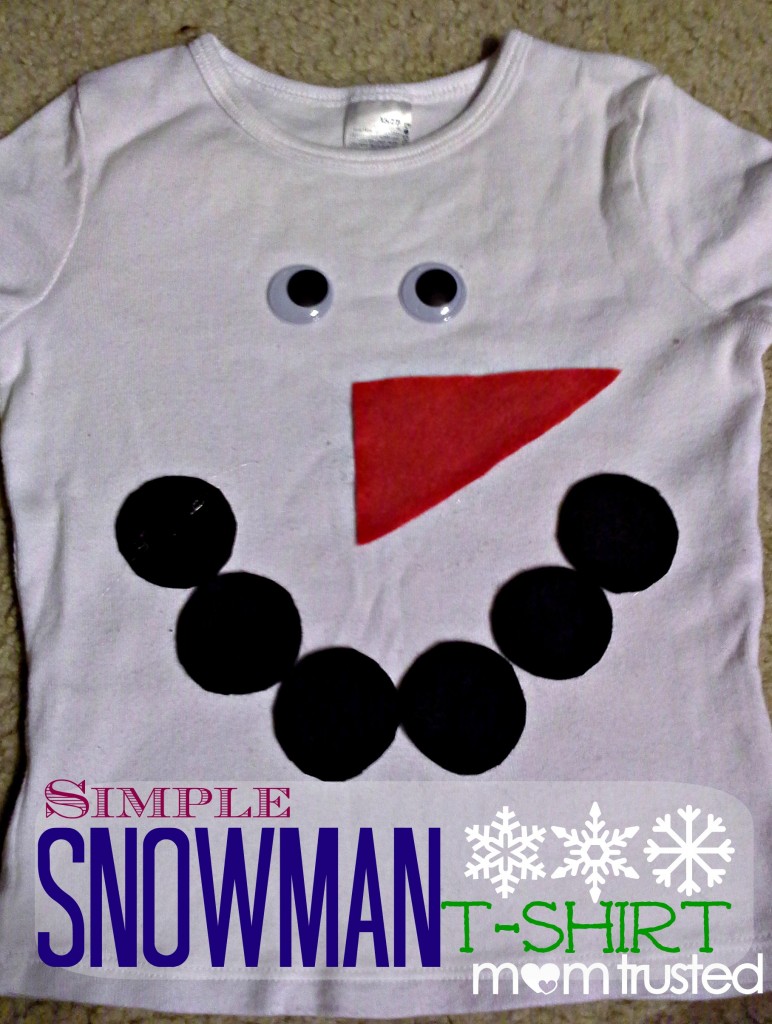 While replacing my preschool daughter's warm-weather clothes with cool-weather ones, I noticed she had tons of plain white tees that she rarely wears. I decided to make use of a few of the shirts by sprucing them up with some additions. For one of them, I decided to make a simple snowman shirt, such as the one I saw here. I had all the materials needed to make this winter-themed shirt. In fact, it only took about 5 minutes (with a hot glue gun, of course) to make the simplest version (without any extra embellishments). After I took the pictures for this post (and before my preschooler wore it out, I did add a few other details, such as a bow and a scarf that doubled as a tie belt). And while I made this shirt without my preschool helper, I have no doubt that she would be fully capable of doing the project independently as well. Here's what you'll need to make this cute and simple snowman shirts:
Materials:
White T-shirt
Felt-black and orange–unless your preschooler really wants a green nose and blue and yellow "buttons" (I got a package of 5 colors for $1 from a dollar store)
Fabric glue or hot glue gun (I used a hot glue gun because the glue dried quicker, but not recommended for young children)
Scissors
Googly eyes (you can get a package of different sizes from the Dollar Tree)
Piece of cardboard or paper (this is to put between 2 halves so the glue doesn't make them stick together)
Step 1: Get your materials together, such as cutting out the "buttons" and "noses" from the felt. While you don't have to necessarily start off with this step, it is nice to have all your materials ready so that when you get to the gluing stages, you have everything prepared. Plus, if you are working with a large group of children, having everything ready to go will be extremely helpful.
TIP: If you are using a hot glue gun, it would be ideal to have it heating up while you are prepping. Just make sure that it is out of reach of curious preschooler's hands. It should only be used by an adult since IT WILL BURN SKIN (as I learned the hard way by burning all my fingers and elbow).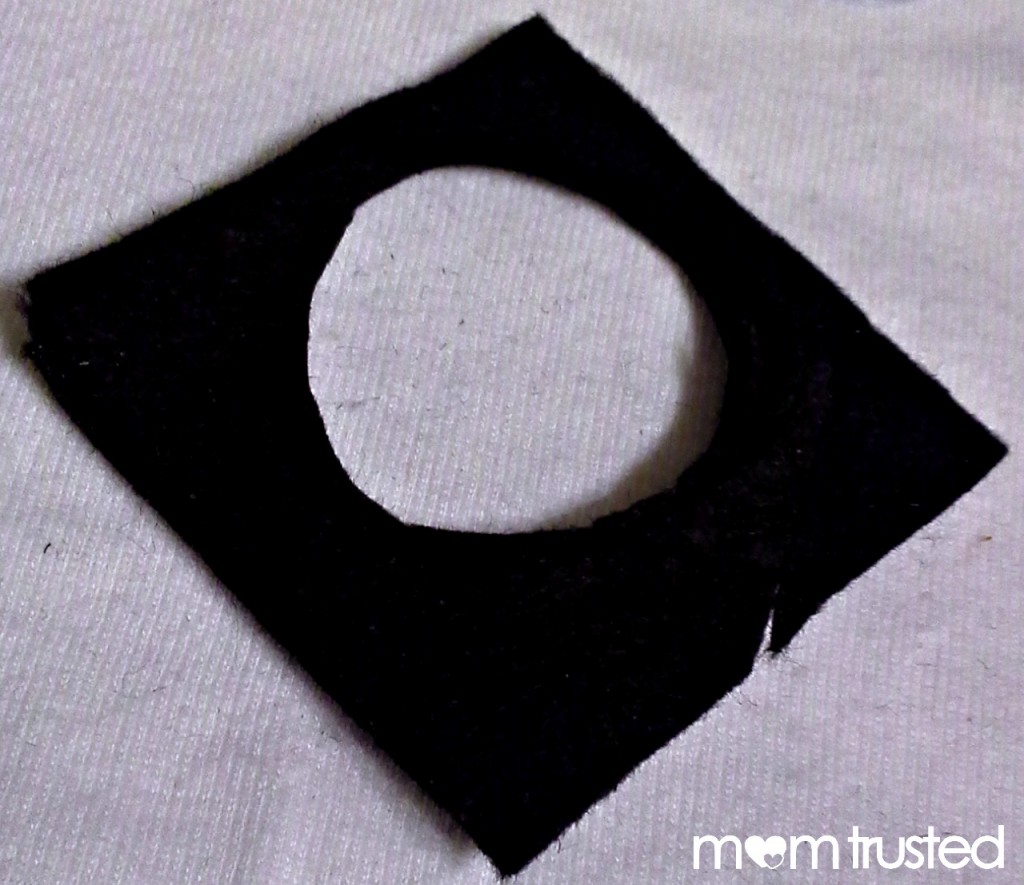 Step 2: Before you have your preschooler to make their own personalized snowman, make sure to place the piece of cardboard between the layers to prevent them from sticking together.
TIP: I made the shirt for my preschooler pretty plain, but your preschooler could easily add more details with a few extra materials, such as bows, ribbon, or beads.
Step 3: Once the glue is dry, it's ready for your preschooler to wear. Since this is a short-sleeve shirt, I paired it with a cute patterned long-sleeved. My daughter loves her new "no man" shirt. Hope your preschooler will, too! Enjoy!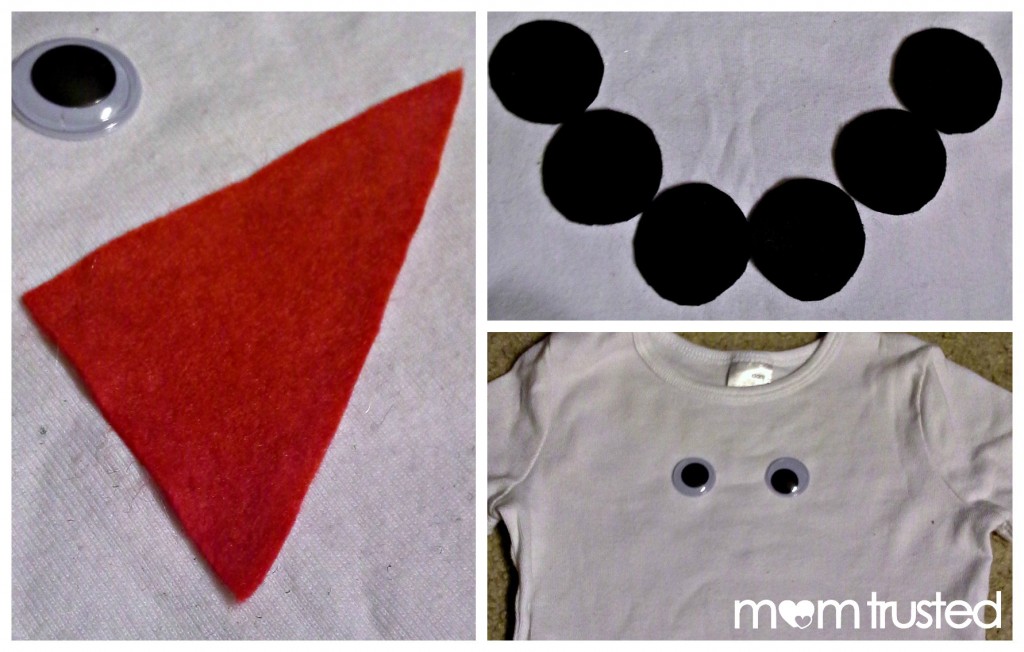 ---