Peppermint Stripe Treat Bags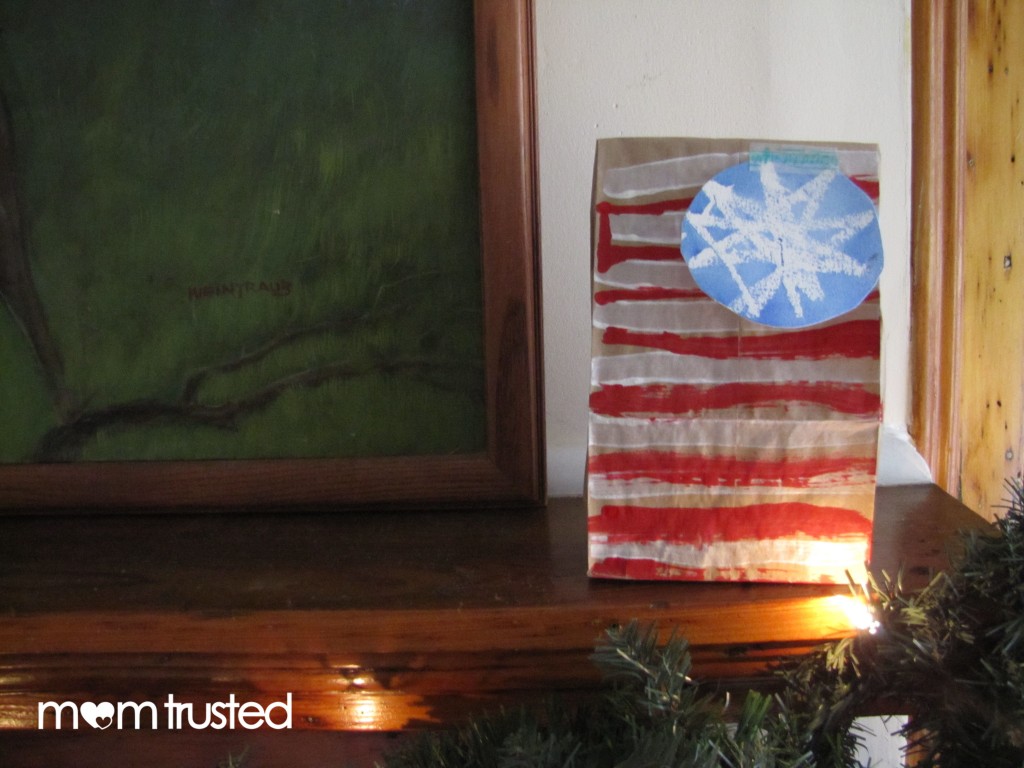 What are your treat-making and treat sharing plans this holiday?  We're making peppermint bark, and I think it will look great in these bags.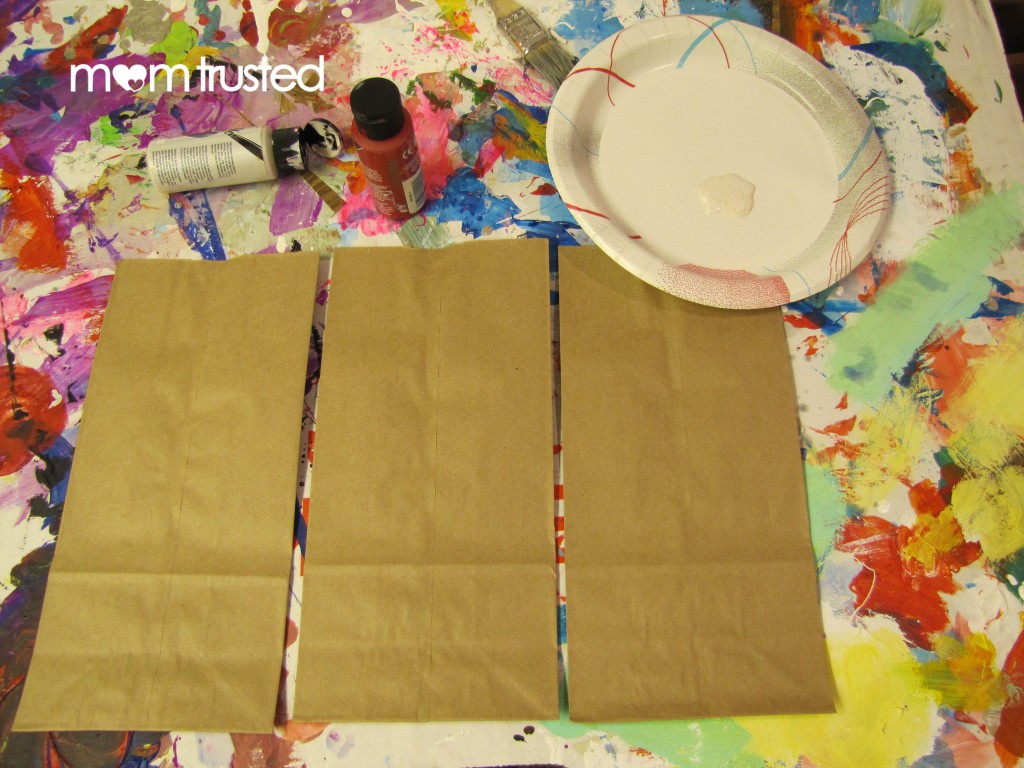 Cookies  are a great treat to share on holidays!  Dress up your packaging by adding some fun red and white candycane stripes to a plain old bag!  Everything becomes a little more special when it's wrapped in a hand painted package, especially when the littlest of Santa's elves is the painter!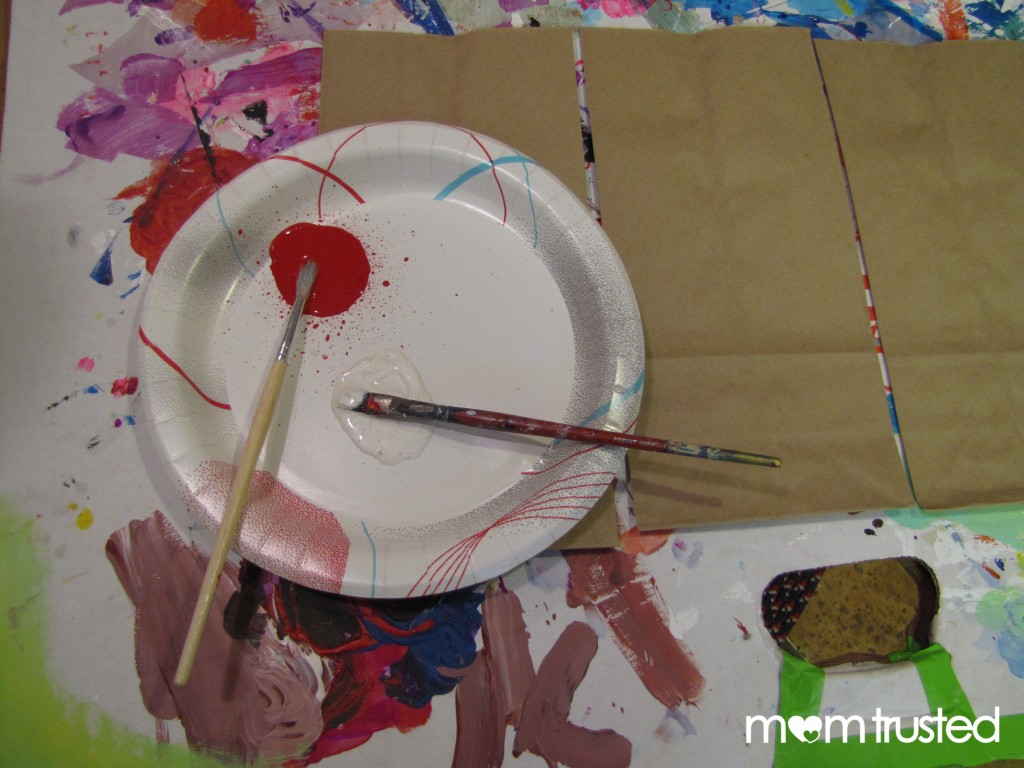 You'll need
Paper lunch bags
Red and white paint
2 paintbrushes
Cute tape to seal up bags
Gift cards, so you remember who gets what!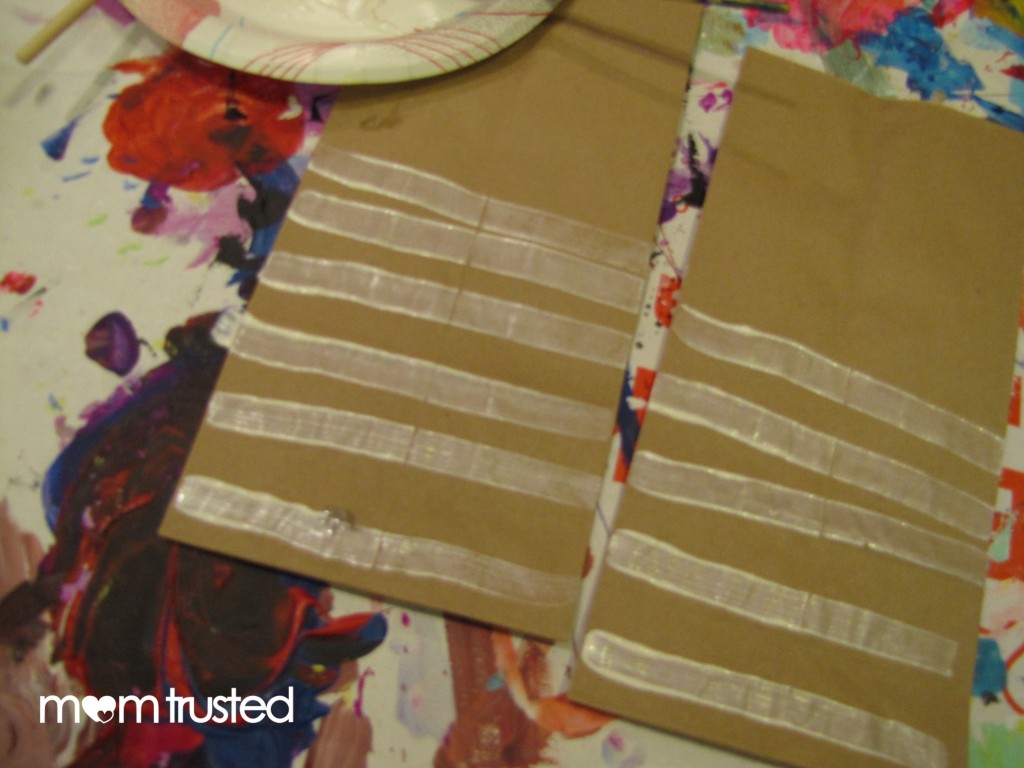 This project is pretty straightforward, but let me offer some tips!  Set up several bags in a row, instead of focusing on one at a time.  It's easier and faster to paint stripes when you assembly-line it!
We used a nice metallic white paint, that really added a little glimmer.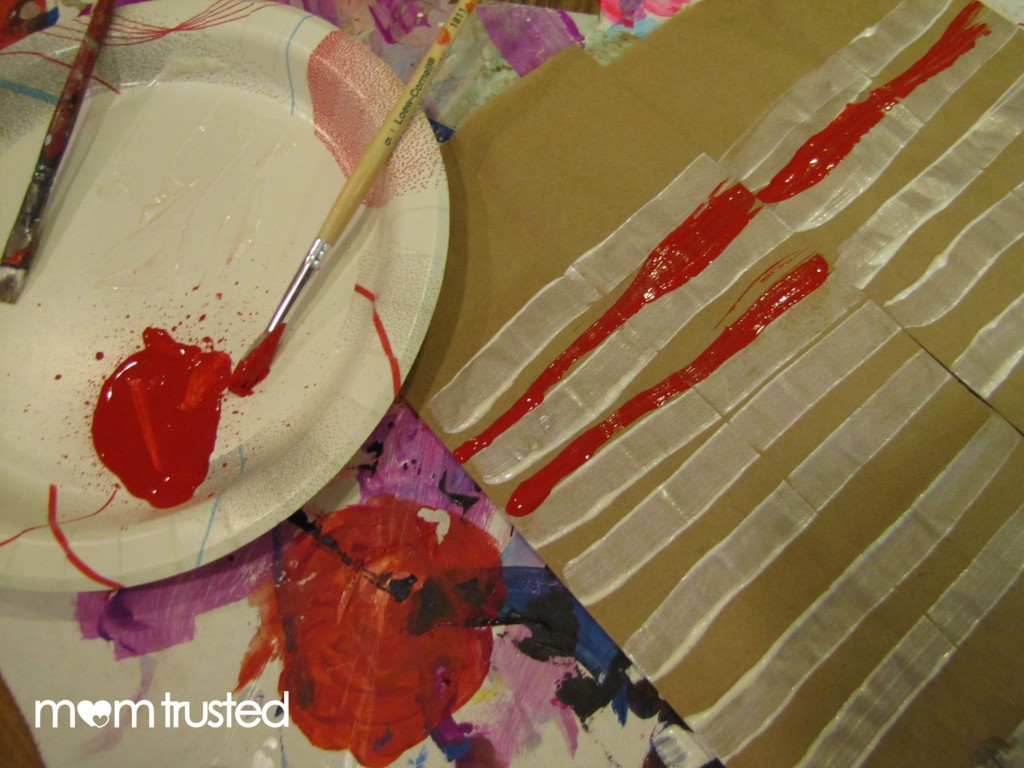 Two separate paintbrushes help colors stay separate.  Finish all the white, then come back through and do all the red.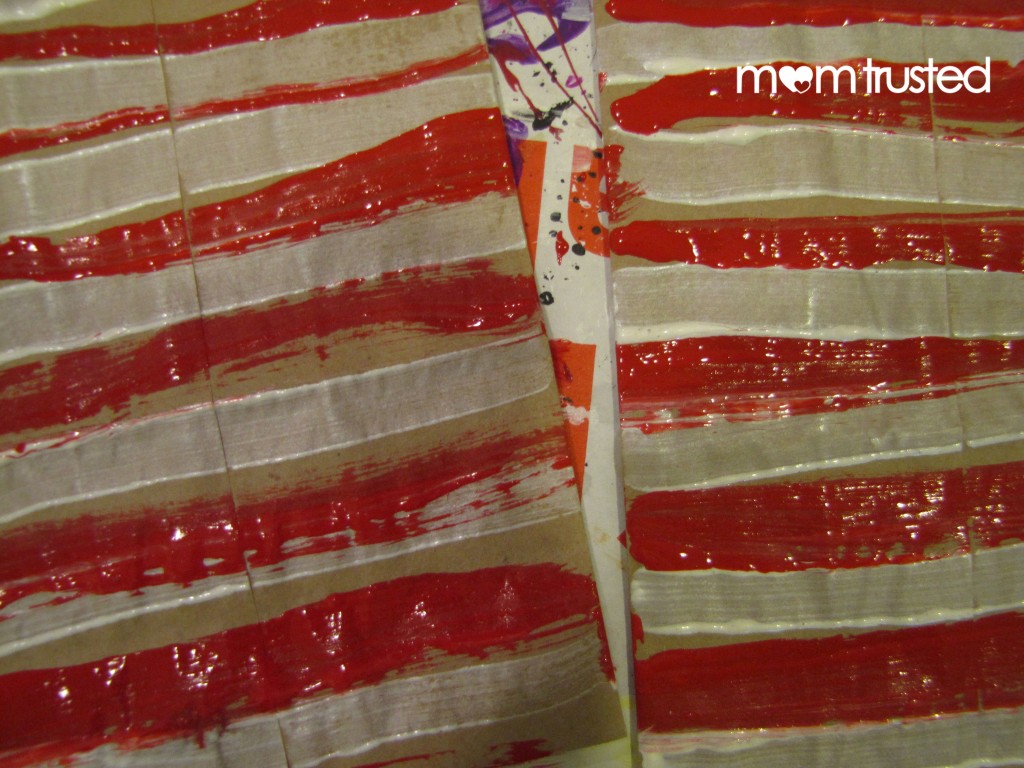 Use a bit of cute washi tape to seal up the bag when it's full of treats, and add a great gift tag.  Voila!  Presents!   What treat are you giving?
---