Hello!
We've got tons of fun and educational activities for your children. Whether you're a teacher or a parent, we hope you enjoy the site! If you're
looking for a child care center
or a
local preschool
pop over to MomTrusted.com. We can help!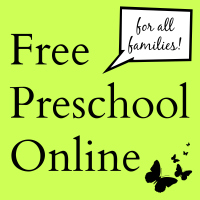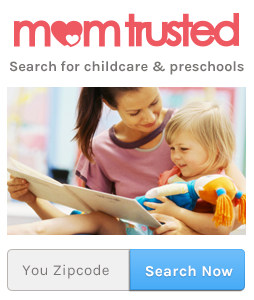 Recent Tweets
Painted Gift Tags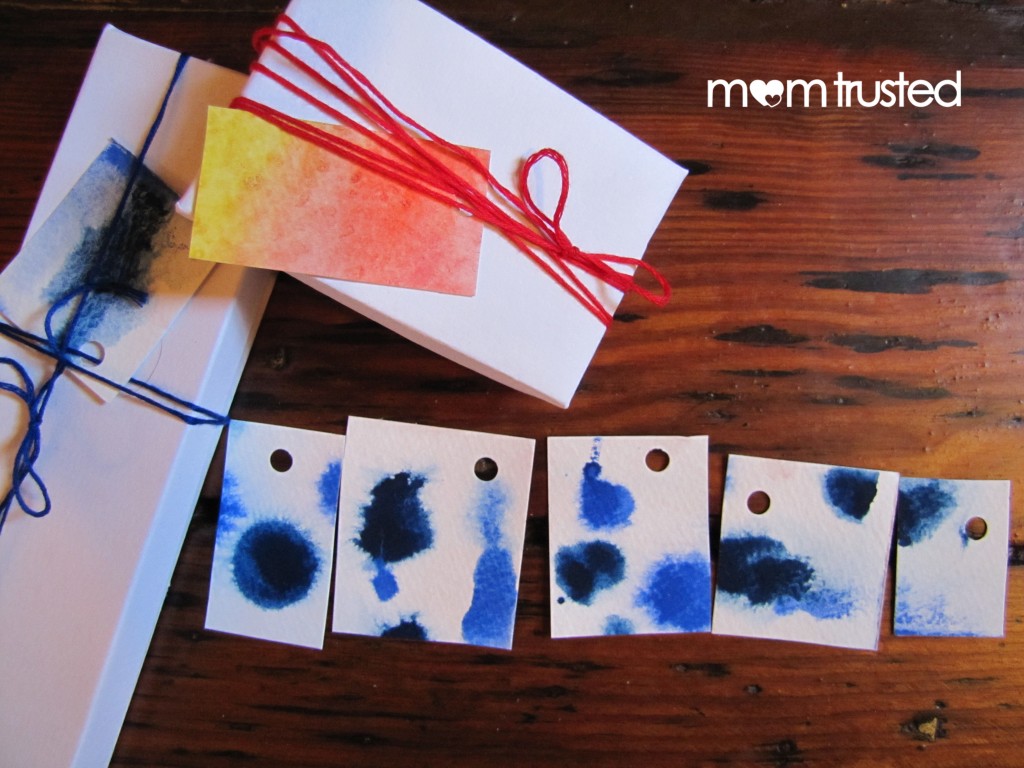 If your house is anything like mine, you may just have a thousand "masterpieces" around – and you can only display so many!
Repurpose some paintings into cute little handmade gift tags!  These are pretty, personalized, and handmade – way better than any store bought gift tag.  This will work for this year's holidays, but are also good year round to add a little punch to a present!  They're a great way to use those old paintings AND share your child's artistic skills!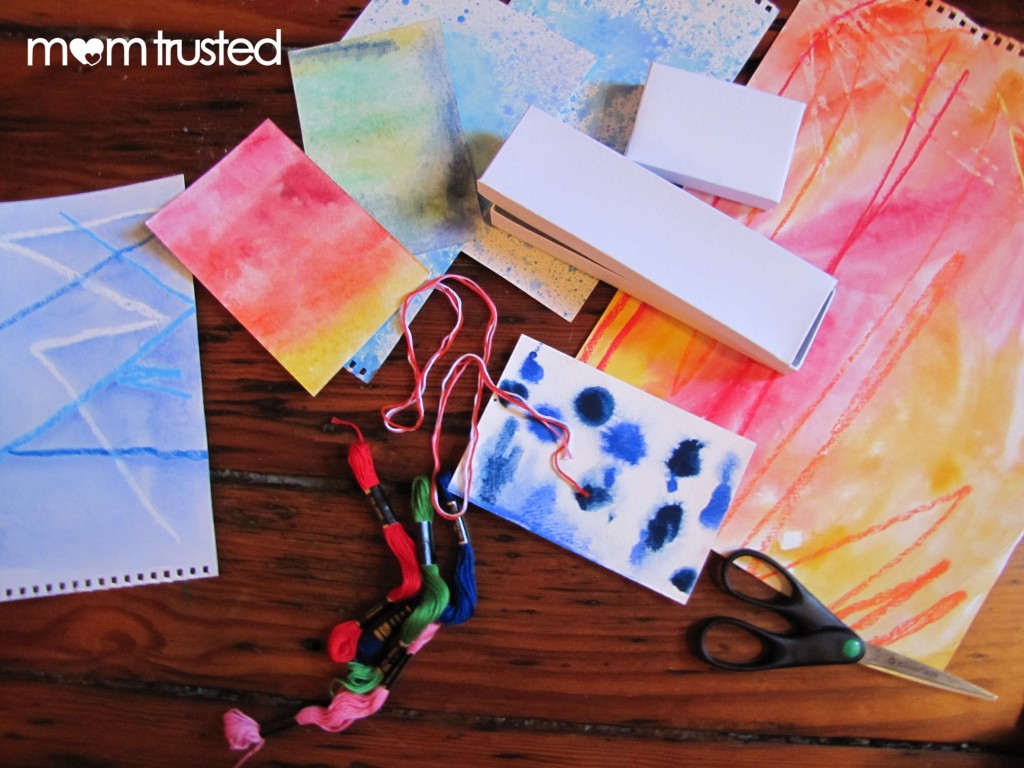 All you'll need is
Some paintings (or any type of forgotten art project).  You'll want something that is on heavyweight paper or cardstock
Scissors
Hole punch
Pretty string, yarn, embroidery floss to tie up the box
Making them is simple – cut them into squares and rectangles.  This part definitely doesn't need to be perfect, so have your litter helpers cut the shapes.  Punch a hole, and then wrap your gift!  We like to use LOTS of color coordinated string – fun for wrapping AND for unwrapping!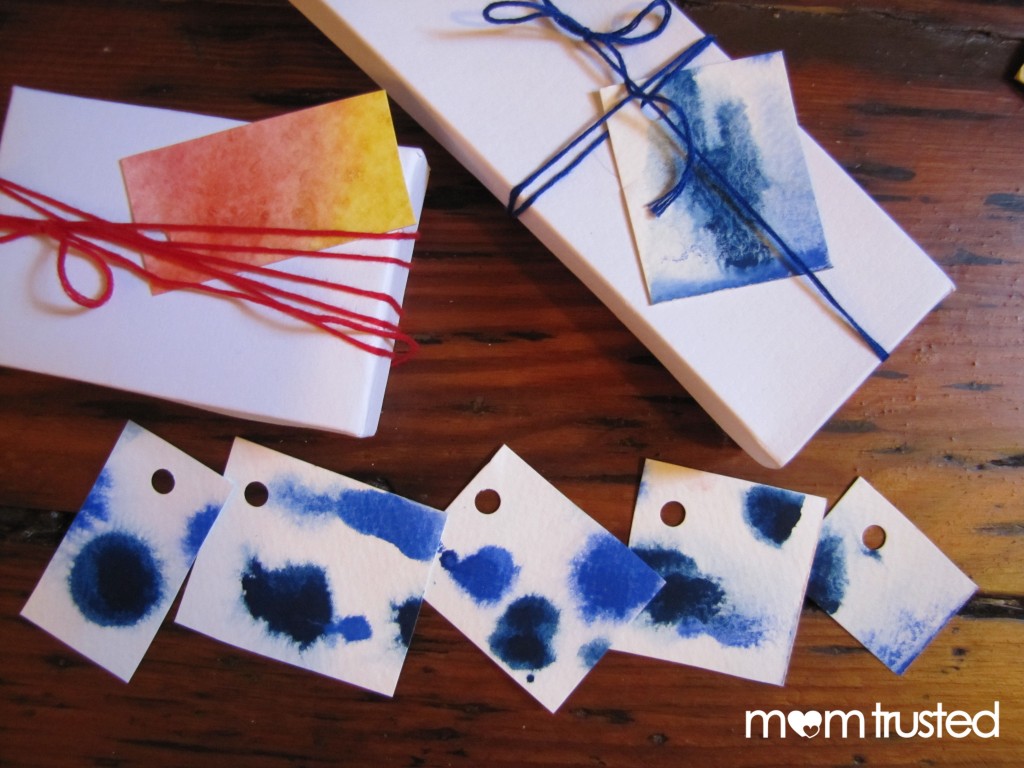 These are so pretty that you may find you can forgo using wrapping paper!  Try them out on a plain white box, or with brown butcher paper.
---