Painted Holiday Placemats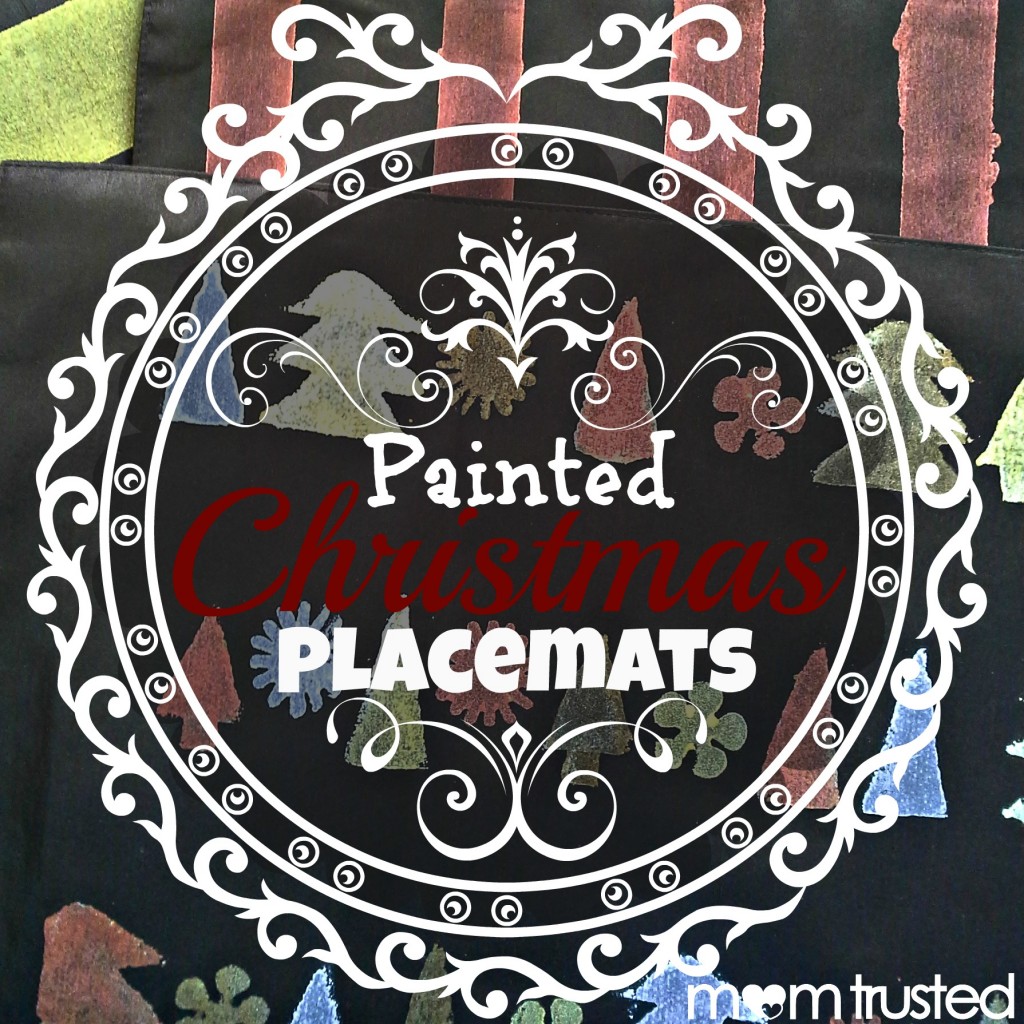 When I first saw the post for this project I knew it was great project idea that could be adjusted slightly and made simple enough for my preschooler to complete herself. I thought they could also double as a nice, budget-friendly Christmas gift for her preschool teacher or even a neighbor this year. The best part: the entire completed set only cost under $5 (I only had to buy the placemats since I already had all the other materials on hand, but even if you start the project without any materials on hand, they still shouldn't cost you more than $10). And these placemats don't have to be only for Christmas…or just for children! By simply adjusting the colors, stamps, and/or the foam stickers, these placemats quickly can become a color coordinating house-warming gift for a close friend. Or you can add a fancy monogram in the center to add a personalized touch for a wedding shower. The ideas are absolutely limitless. Simply purchase a few solid placemats and have a great time being creative with your preschooler. Here's what you'll need to make this festive Christmas placemats:
Materials:
Placemats (I found these at my local dollar store for $1 each)
Paint (fabric or acrylic)
Painter's tape (optional, but useful for straight lines and patterns)
Sponge (optional, but useful for making tree shapes; got a package of 10 sponges for $1)
Paintbrush
Stamps (optional, but great for adding variety; I made my own using foam shapes and legos)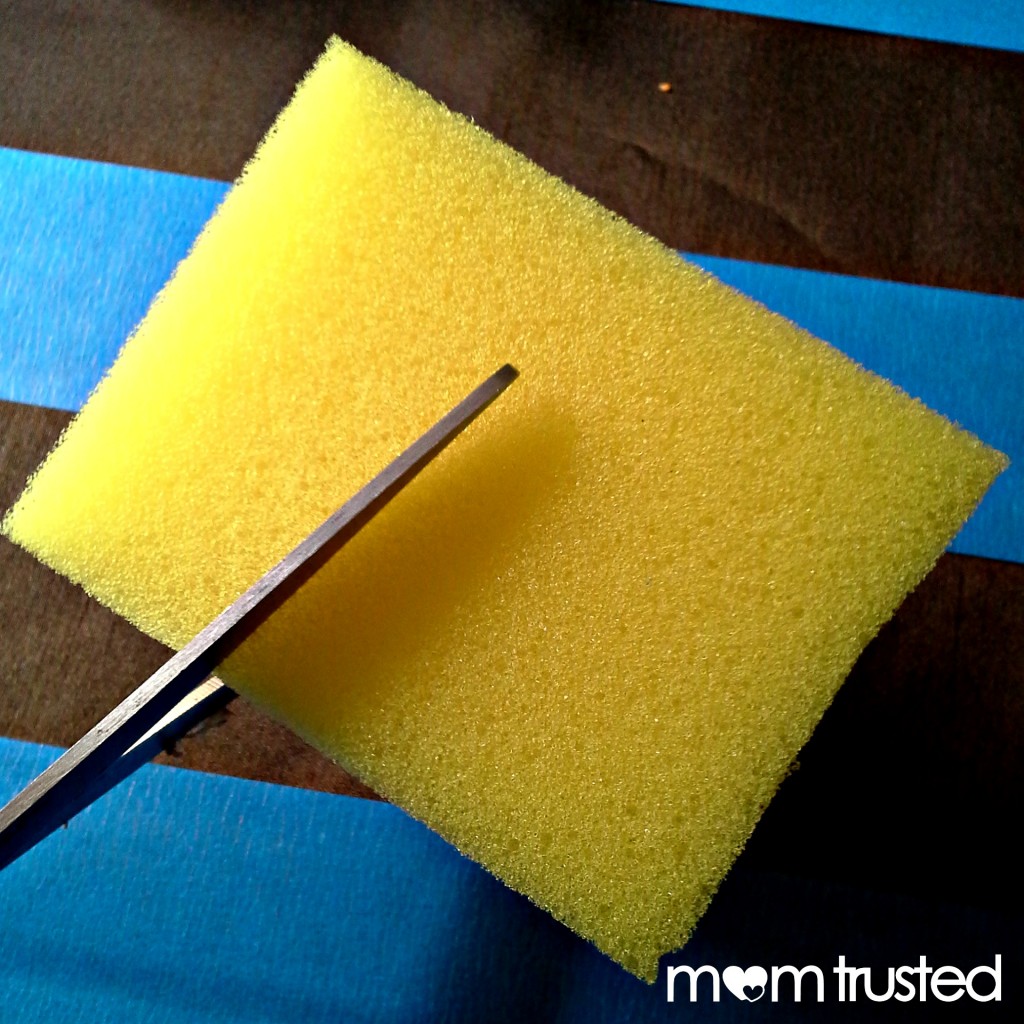 Step 1: (Optional) While this is not a necessary step, I included it because it's what I did for the placemats my preschooler made for this post. First, using a sponge from the 10-pk I got at a dollar store, I cut tree shapes with a pair of scissors. Then I found interestingly shaped foam stickers and stuck them on to some of my son's and daughter's legos (I got this brilliant idea from this project).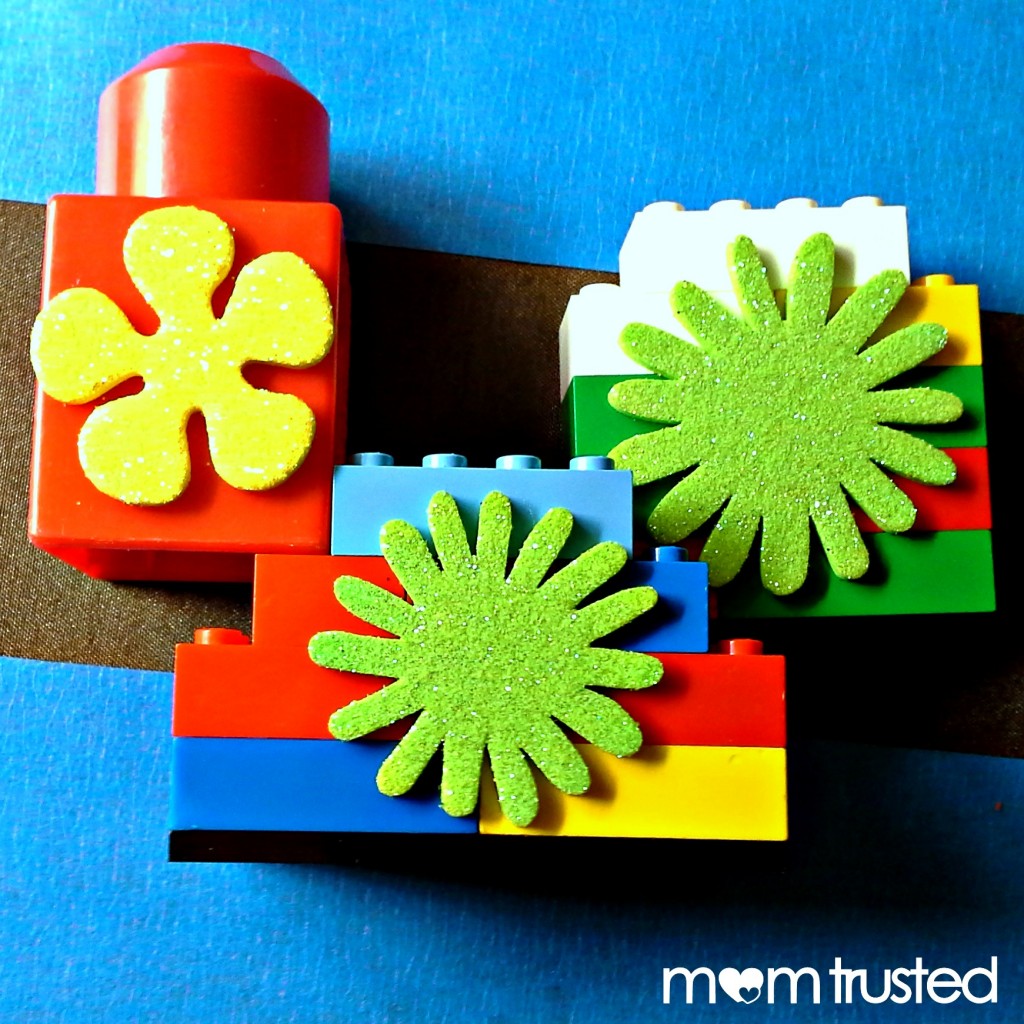 Step 2: If your preschooler is not using stamps or sponges, then you can skip to this step. Depending on what pattern the placemats will have, section off areas using painter's tape in order to help your preschooler paint only a certain section or to keep stamps somewhat straight.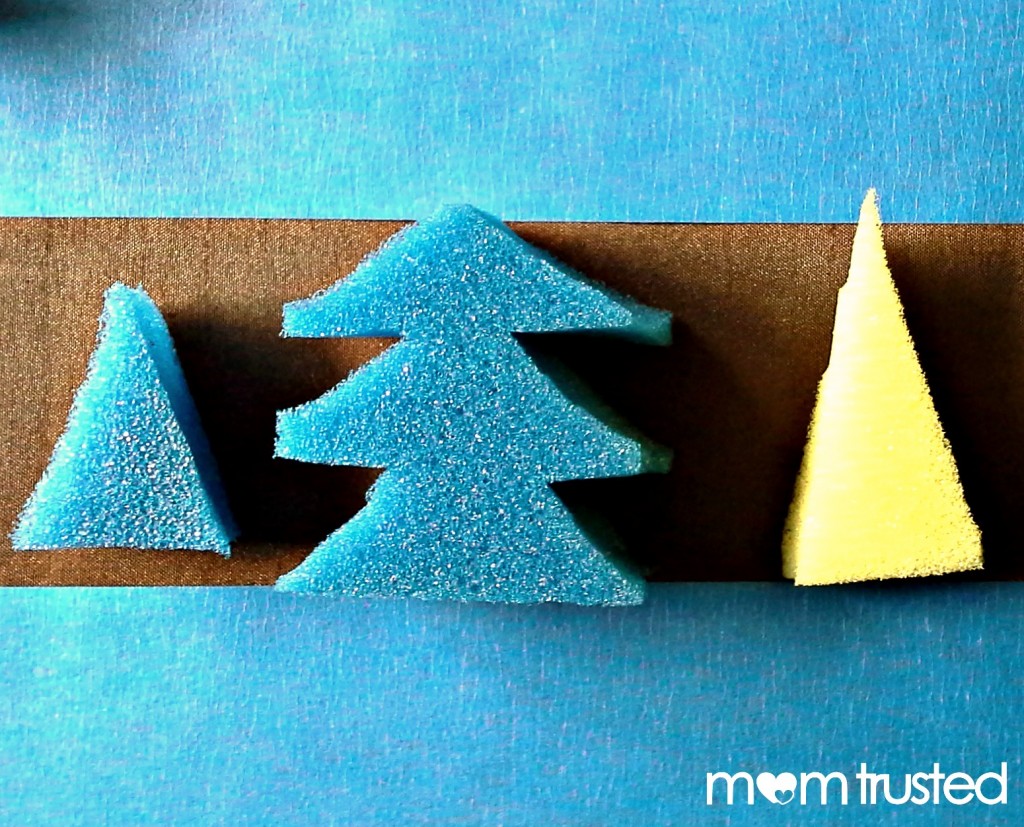 Step 3: Now that all the prep is done for this activity, you can sit back, enjoy, and watch as your preschooler has fun creating fun designs on the placemats with paint. Even better, grab a placemat and create your own design, sharing a fun moment with your child.
Step 4: Once the paint is dry, carefully pull up the painter's tape to reveal your beautiful new placemats. My preschooler absolutely loved this part, even more than the painting, which is a huge surprise. Now we have a set of personalized Christmas placemats to give out as a gift this Christmas. Of course, you don't have to limit this wonderful, budget-friendly craft idea to just Christmas. This makes a great present any time of the year! Enjoy!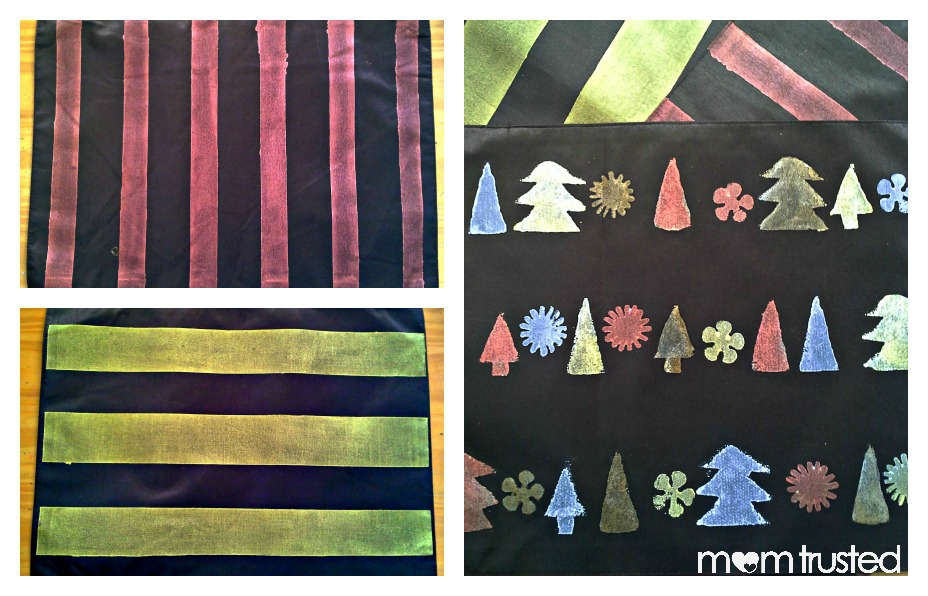 ---