Paint Sample Wreath and Tree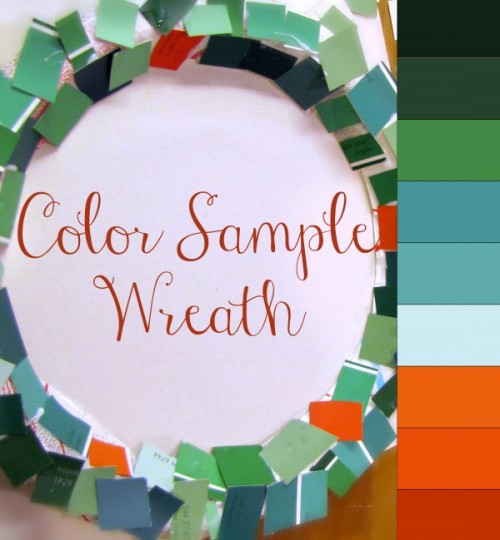 When sorting through some art supplies, I found a whole stack of old paint chips, from some forgetten project.  They happened to be in evergreen and holly colors, so we used them to make home mosaic holiday crafts.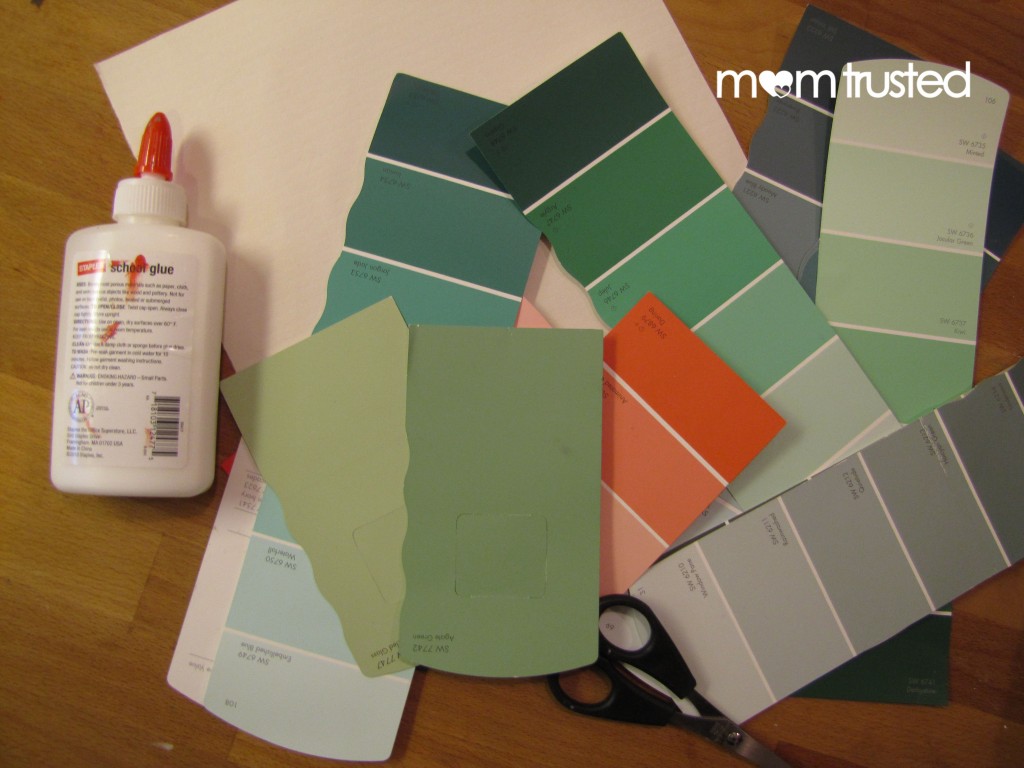 You'll need
Paint chips in red and green
Scissors
Glue
Paper plate (for wreath)
Heavyweight paper (for tree)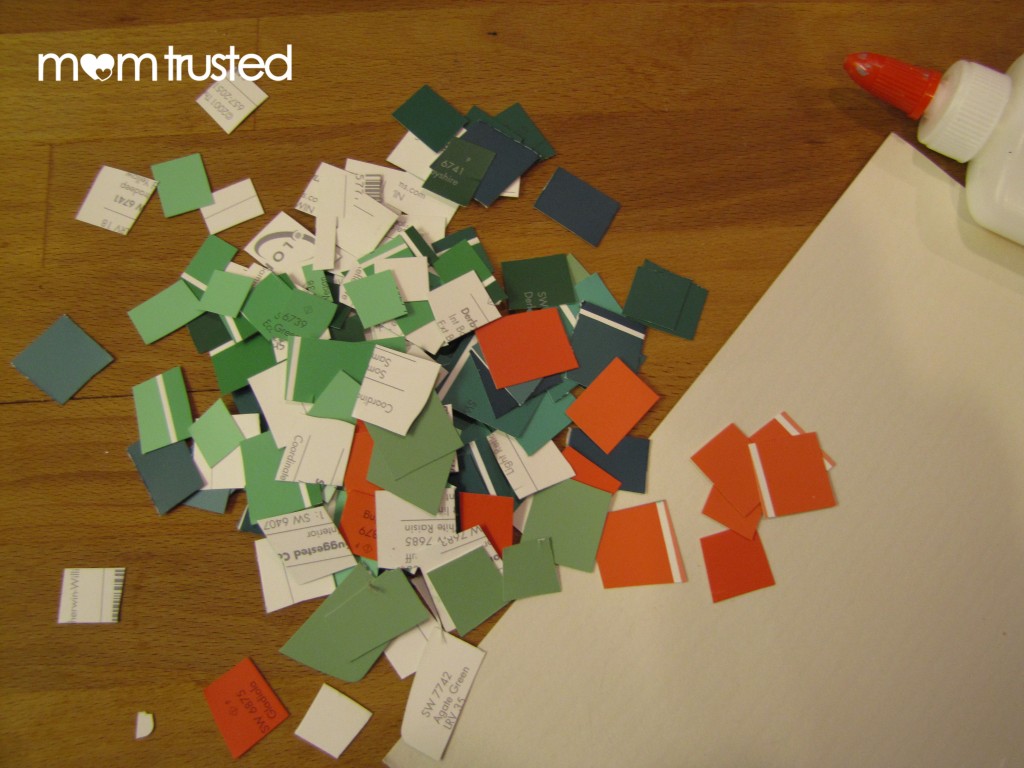 Basically, you'll cut your paint chips into little pieces.  Ours were about a half inch square, but definitely varied in size. The variation was fun to work with!  They don't have to be perfect squares.  Cut LOTS so there's lots to choose from when your wreath maker needs to find the perfect piece!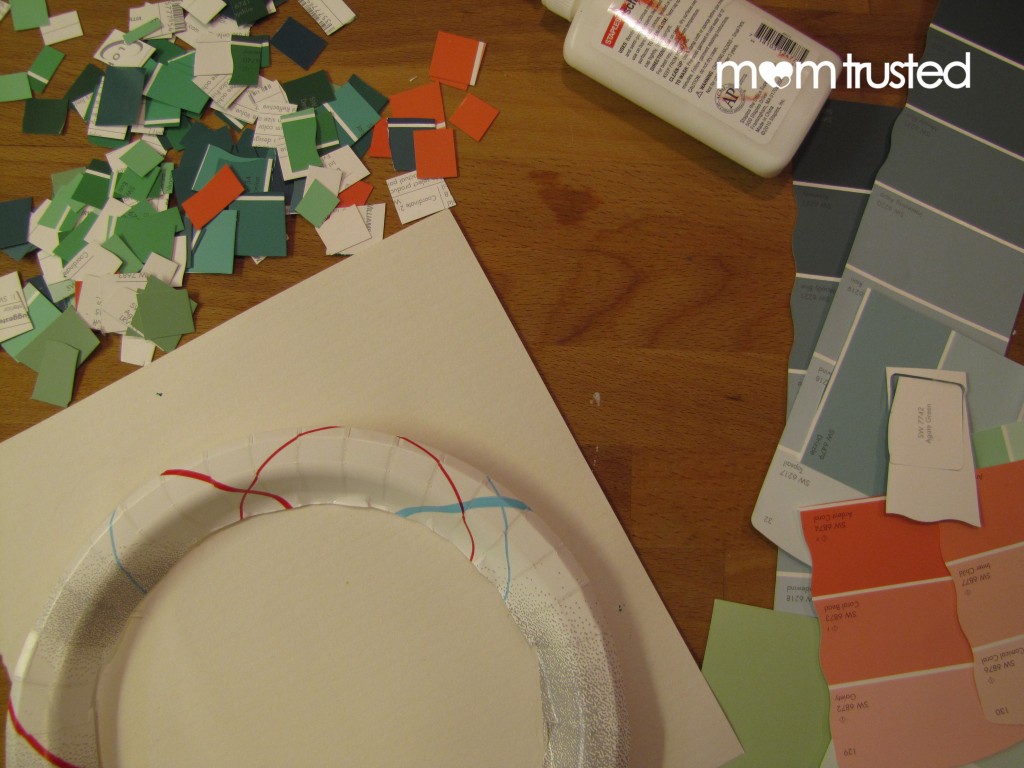 Cut the center from a paper plate.  This will be the wreath.  Use white glue to stick the squares onto the plate.  After some trial and error, we found it was MUCH simpler to put a bunch of glue on the plate, and then stick the paint chips onto it (instead of gluing them individually).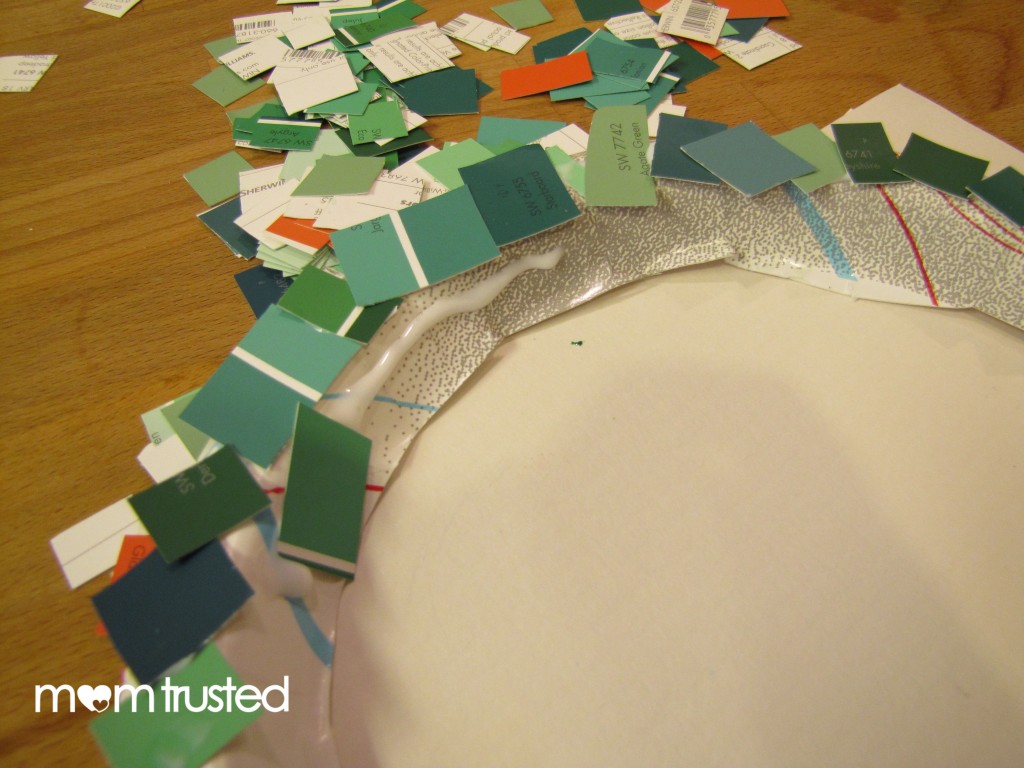 As you work your way around the wreath, add in a few red squares, for "berries".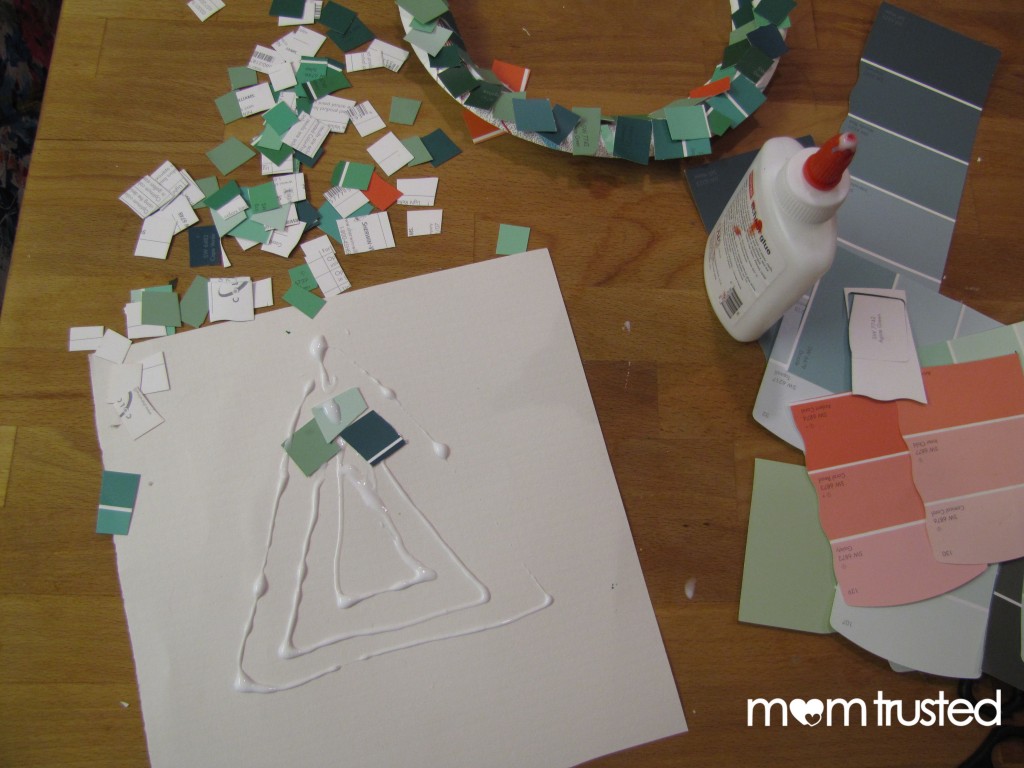 We had so many "mosaic  tiles" left over, we decided to make a tree, too!   Start with a basic triangle, and glue your pieces into a cool Christmas tree.  We even found the perfect brown sample for a trunk!  If you had other colors, it would be fun to use them as ornaments!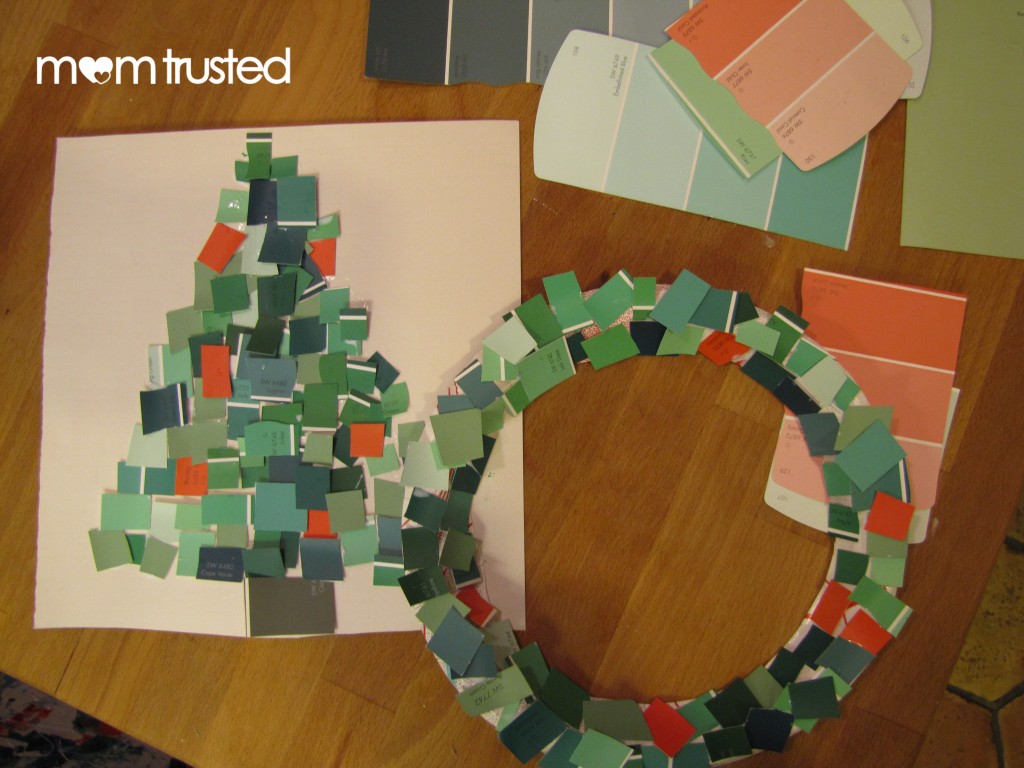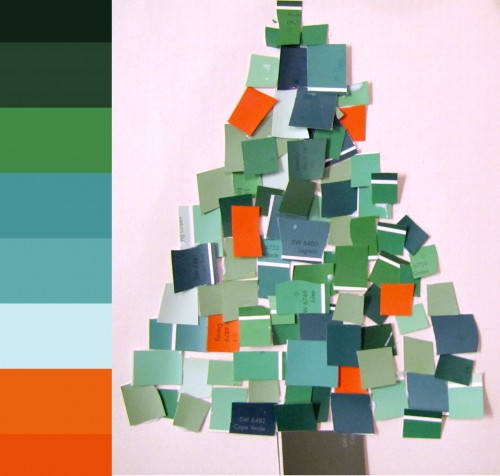 ---